Mobile money is an aspect of financial transactions where financial values are transferred from one person to another making use of the Unstructured Supplementary Service Data (USSD) platform on mobile networks.
The electronic fund transfer platform was introduced by the Central Bank of Nigeria (CBN) on the 1ST of January, 2012 to complement the entire spectrum of cashless economy policy of the Federal Government.
👉 Relocate to Canada Today!
Live, Study and Work in Canada.
No Payment is Required! Hurry Now click here to Apply >>
Immigrate to Canada
The cashless policy is being embraced more and more in most economies of the world. There are countries such as the UK and other most developed economies where it is a rare sight to see raw cash.
Read Also: Complete Guide to GTbank Mobile Money Transfer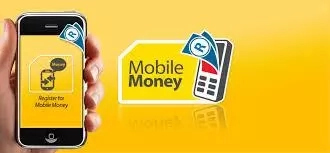 There are relatively few companies with licences to operate in the mobile money arena in Nigeria. Although there are also mobile money operators operating without licence and can be termed illegal Mobile Money Operators (MMOs), among those given licence to operate by the CBN are those who are struggling to stay afloat, most of which are those without the backing of a major commercial bank. It is expected that their licences may soon be withdrawn.
The Central Bank of Nigeria (CBN) is said to have granted licences to 21 Mobile Money Operators in Nigeria; they are made up of 15 non-bank operators and 6 bank operators who have been performing commercial operations since January 2013 to date.
Notwithstanding, the volume of transactions on the payment platforms is still grossly low, according to data obtained on NIBSS official website.
Mobile payment is a phone only financial service with or without formal banking accounts. It functions 24/7.
Uses of Mobile Transfer
1. Money Transfer.
2. Airtime purchase.
👉 Relocate to Canada Today!
Live, Study and Work in Canada.
No Payment is Required! Hurry Now click here to Apply >>
Immigrate to Canada
3. Bill payment (PHCN, DSTV, GOTV, etc.).
4. Merchant payments for goods and services.
5. Check your bank and wallet account balance.
6. Change your PIN.
7. View a mini statement of your account.
Here are the top 10 Mobile Money Transfer Companies in Nigeria:
The 6 Bank operators begin the list ofcourse.
1. GTBank – GTMobileMoney (http://www.gtbplc.com)
Guaranty Trust Bank(GTBank) is a foremost financial institution in Nigeria. GTBank operates the GTMobileMoney company in partnership with LonestarCell/MTN.
How to Register for GTMobileMoney:
To register for GTMobileMoney, fill out an application form at any GTBank branch with a valid identification card (passport, Driver's license, voter's card, national I.D. etc).
To complete registration:
a. Dial *156# ;
b. You will receive a welcome message- "Welcome to Mobile Money, please select I.D. type;
c. Select Play/Send;
d. Enter I.D . number, e.g. 1234;
e. Select PIN code, e.g. 32564;
f. Repeat PIN code- 32564;
You can now transact.
Read Also: How To Check 9mobile Bonus Balance
2. FirstBank/Pridar- FirstMonie (http://www.firstbankplc.com)
First Bank Plc is a leading bank in Nigeria and they operate the FirstMonie mobile money transfer service. FirstMonie is a Mobile App designed for First Bank of Nigeria customers. You can conveniently pay bills, buy airtime and lots more with the FirstMonie app through your mobile phone.
Download the FirstMonie app and install on your smartphone.
3. Stanbic IBTC – *909# MobileMoney (http://mobilemoney.stanbic.com)
Stanbic IBTC is one of the leading banks in Nigeria with a license to operate the *909# Mobile Money.
To start using the mobile money service from Stanbic IBTC, you have to be registered by dialling the USSD CODE *909#.
How to register:
1. After dialling *909#;
2. Reply to register by sending 4;
3. Enter your first name and reply;
4. Enter your last name and reply again;
5. Enter your date of birth in the format MM/DD/YYYY and reply;
6. Enter your secret word and reply;
7. Enter a 4 digit Wallet PIN and reply;
8. Confirm the PIN again. You will now receive an OTA message that your transaction was successful- "Congratulations. You have a Mobile Money Wallet account.
9. You will also receive a text message showing you your account number and how to use the service.
4. Ecobank – Ecobank Mobile Money (http://www.ecobank.com)
Ecobank is among the top banks in Nigeria . Their mobile service, Ecobank Mobile Money makes money transfer quite easy.
To register, dial *336# on your mobile device and fill in the details appropriately.
The Ecobank Mobile Money Wallet supports all networks such as MTN, Glo, Airtel,9mobile and so on.
5. United Bank for Africa,UBA/AfriPay (U-mobile)
United Bank for Africa (UBA) is another big financial institution in Nigeria. Following the recent grant of licenses to Mobile Money Service providers by CBN , USA in conjunction with its associate company, AfriPay Limited, has been in the mobile transfer business, being the first of the first set of 11 licensees, to roll out commercially, since launching Nigeria's first Mobile Money Service, U-Mo (U-Mobile) in Lagos on Thursday, November 24TH,2011.
To register simply dial *822# and follow the easy steps. Your account number will be sent to your mobile phone. Visit any UBA business office so that your BIN can be linked to your account.
6. Zenith Bank – eaZyMoney (http://www.eazymoney.com.ng)
Zenith Mobile App (eaZyMoney) is the newest Zenith Bank Mobile Money application.
There are 3 ways to register:
Step 1: Registration Process;
1.Dial *966# to bring up the eaZyMoney menu.
1. Type 1 to Register and press 'send'.
2. Enter your first name; press 'send'.
3. Enter your last name; press 'send'.
4. Enter your date of birth- DD/MM/YYYY.
5. A message saying "Thank you for registering for eaZymoney, a messagewill be sent to you shortly" will be sent to you.
Read Also: 15 Ways to Do Online Advertising in Nigeria
Step 2- Activation Process
Once your registration is successful, a welcome message will be sent to your number with an Activation Code.
a. Launch the app in your phone.
b. Go to sign-up and register to receive a welcome message and an Activation Code.
Step 3- Activation Process on Mobile App.
1. Dial *966# and type 2 to 'Activate'.
2. Enter the Activation Code that was sent to you in the welcome message; press send.
3. Create a new PIN; press send.
4. Then verify or confirm PIN.
The others are non-bank MMOs;
7. Parkway Projects – ReadyCash (http://www.readycash.com.ng)
Ready Cash is a secure mobile money transfer company in Nigeria operated by Parkway Projects. Ready was designed to comply with CNN regulatory framework on mobile  payment services in Nigeria under the NON-BANK model.
A the Ready Cash System is pre-paid based; meaning that value must exist in wallets before execution of transactions. Both agents (Banks and Individuals) and end users are required to fund their wallets before transacting.
To register:
Step 1- Download
First Option  ( On your phone)
a. Log in to http://www.readycash.com.ng/download.
b. Read and agree to the Terms and Conditions.
c. Read and agree to the Terms and Conditions.
d. Install the application on the phone when prompted.
Option B (On your Computer)
a. Go to http://www.readycash.com.ng/download
b. Fill in your phone number.
c. Click the 'Send Download Link' button.
d. A message will be sent to your mobile phone. Click on the link in the message to download the Ready Cash customer application.
e. Read and agree to the Terms and Conitions.
f.  Install the application on your phone.
Step 2- Launch the ReadyCash application and fill in some basic bio-data.
a. Click the 'Register' button.
b. A Verification Code will be delivered to your phone via SMS.
Step 3- Activate your ReadyCash Wallet/Account.
a. Launch the ReadyCash application and type in the Verification Code you received.
b. Choose a series of digits and fill in as PIN.
c. Choose a word and fill in as a Secret Word.
You can now transact to a certain value/amount. To be able to transact higher volumes, visit a ReadyCash Agent outlet, fill an enrolment form and provide required documentation.
8. eTranzact – PocketMoni (http://www.pocketmoni.com)
eTranzact is Nigeria's first award winning multi-application and multi-channel electronic transaction switching and payment processing platform which was launched in September 2003. This mobile money transfer company has operations in several other countries.
Since inception, eTranzact has deployed its mobile payment solutions to bank and non-bank financial institutions alike and was recently granted the license by the CNN to provide mobile money services to the individual with a special focus on the unbanked.
To register:
a. REG "FIRST NAME LASTNAME" to 20220 from any network,e.g. REG SMITH MARK.
b. You will receive an SMS (with your default PIN).
c. Change your PIN.
d. Download PocketMoni App to your phone.
Note: With PocketMoni, you can buy airline tickets and book hotels on discount with your phone apart from the General services offered by mobile money transfer companies.
Read Also: Different Methods To Do Access Bank Mobile Transfer
9. PagaTech- Paga (http://www.pagatech.com)
The Paga company which was founded in 2009 is a team of passionate Africans determined to tackle what they consider a critical issue paramount to Africa's development- the availability of financial services to all Africans.
Paga is a very easy yo use money transfer service which enables you to use your mobile phone to send money to anyone or make payments wherever you are.
Apart from using your mobile phone, you can also send money using an internet-enabled service, or visit any Paga agent.
There are no minimum financial requirements to sign up and there are no subscription fees.
To register:
a. Go to mypaga.com.
b.  Click on 'register'.
c. Enter your phone number in the space provided.
d. MyPaga will send you a registration code to the phone number you entered by SMS and you will be required to enter this code in the next step.
e. To continue and receive your registration, click the 'register' button.
f. You will see a new page where you can complete your registration.
g. Fill out the short form to complete your online registration.
h.  In the next step, set your Paga SecureKey and Security question accordingly.
i. Confirm your details, tick the Terms and Conditions box and click the 'go' button.
10. Fortis MFB – Fortis Mobile Money
(http://www.fortismobilemoney.com)
Fortis Mobile Money was licensed by the CBN in 2009 to provide fast, easy, convenient, and affordable payment solutions that will be geared towards the financial inclusion of the unbanked and underbanked segments of Nigerians.
Fortis MFB commenced full operations in 2010 with Fortis Money. The company has deployed such innovative solutions as a Mobile Microfinance that won the EFINA Innovation Grant in 2014 and oversaw the disbursement over 6 billion Naira to more than 400,000 women through their mobile phones.
To register, simply dial *540# on your mobile phone and follow the procedure.
Fortis Mobile Money is one of the best mobile money services in Nigeria- providing various range of services from mobile banking to utility bill payment.
Read Also: How to Register Your Phone Number in Quickteller One-Time PIN (OTP) using ATM
Note: All banks that operate a Mobile Money Tranfer Company have mobile money Apps which can be downloaded from platforms such as the Google Play Store.
The CBN has issued a regulatory framework for mobile payment services in Nigeria, thus previously ruling that effective from the end of December, 2017, MMOs must have 1 billion Naira (2.8 million dollars) in reserves.
This sum is now set to rise to 2 billion Naira on the 1ST of July, 2018; a level many MMOs are suspected to fail to reach.
It is expected that Mobile Money Transfer Companies that lack the financial muscle to meet the new 2 billion Naira recapitalisation policy as at the set date of July 1ST,2018 may have their licences withdrawn.
However, it has been gathered that most of the Mobile Money Operators (Moblie Money Transfer Companies) not backed by any bank have had their operations crumbled as a result of what the Financial Industry pundits refer to as "paucity of funds to run effective operations to compete in the financial services market" and therefore may find it difficult to meet the July 1ST, 2018 deadline without some re-alignment or merging up. This is better than outrightly getting out of business because of insufficient funds.
Apart from the 21 registered Mobile Money Operators, another set of 8 MMOs are currently in different stages of test run before they will be given final licencing.
A media report has stated that it was on the basis of some of the licensees' inactivity occasioned by sheer insufficiency of funds to effectively do business that the CBN introduced the "recapitalisation of mobile money operations" in order to have financially capable players with adequate money to advance mobile financial services in Nigeria.
Mobile Money Transfer Companies in Nigeria have eased the method of business transactions in the country. No longer is it necessary to carry cash about as more businesses are embracing the cashless policy.
Besides, the risk associated with carrying lots of money about can be avoided by simply keying in to the cashless policy and patronizing the MMOs. With current indications more Mobile Money Transfer Companies would be licensed in Nigeria in the near future.
👇👇👇👇👇
Immigrate to Canada Via Job Offer!
Get latest Jobs in Canada for foreigners with visa sponsorship 2023 and how to apply. Don't miss this opportunity that can help you relocate to Canada with your family.
👇👇👇👇👇
👍Advertise your business on InfoGuideNigeria.com!
From just
N9,999 per month
, you can advertise your products and services to over
1,500,000 monthly
users on our website.
Click here to read more
.
======
🤑 Make Money now!
👉 Make money writing for us. Apply for
Freelance writing jobs in Nigeria
.
👉 Make Money as InfoGuideNigeria Advertising Agents,
read more here