Here in this post, we are going to bring to you 10 most popular chartered accountants in Nigeria. We hope you find this informative.
The accounting profession in Nigeria is a noble profession among careers in Nigeria as it deals with the finances of any organisation or firm or agency.
In any top organisation with a large workforce or organisation, there is an accountant in charge of the finances of that organisation.
Read Also: How To Become An Accountant in Nigeria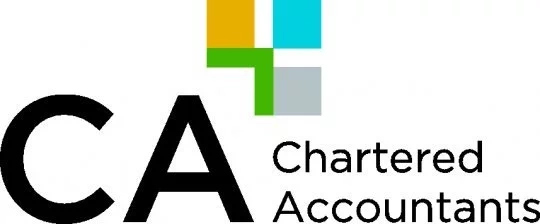 Now may we know who an accountant is; an accountant is a practitioner of accounting or accountancy, which is the measurement, disclosure or provision of assurance about financial information that helps managers, investors, tax authorities and others make decisions about allocating resources.
He/she is also tasked with the responsibility of preparing and examining financial records. They make sure the records are accurate and that taxes are properly paid and on time. They also perform overviews of financial operations of a business in order to help it run efficiently.
Then talking about a Chartered accountant, this is a more professional version of an accountant due to the fulfilment of requirements by the relevant regulatory body which is ICAN, to be called a professional in the field of accounting.
A chartered accountant is more revered and preferred than just an accountant due to their level of professionalism in the field of accounting.
In Nigeria, there are lots of people trying to become chartered accountants through ICAN; this gives them an edge over their mates in their respective careers.
There are some popular names and figures as chartered accountants in Nigeria. In no particular order, these are the popular chartered accountants in Nigeria.
Read Also: Accountant Salary in Nigeria
Popular Chartered Accountants in Nigeria:
1. Alhaji Razak A. Jaiyeola (B.Sc, ACFE, CRISC, FCA):
The President, Alhaji Razak Adeleke Jaiyeola, is a Fellow of the Institute of Chartered Accountants of Nigeria, and Chief Consultant of A.J.Silicon.
He holds a Bachelor of Science Degree in Chemistry from University of Ife (Now Obafemi Awolowo University) in 1974. He enrolled and passed all the successive stages of the Institute of Chartered Accountants of Nigeria examinations in a record time.
During his professional examination days, he won a prize in AUDITING at intermediate level and FIRST MERIT POSITION prize at the final level in 1980 when he qualified.
Alhaji Jaiyeola is very passionate about information technology. He is a member of Information Systems Audit and Control Association (ISACA), Institute of Software Practitioners of Nigeria (ISPON), Association of Certified Fraud Examiners (ACFE) and Certified in Risk and Information Systems Control.
He started his accounting career in 1977 at Coopers and Lybrand, an international accounting firm (Now PriceWaterHouseCoopers).
To date, he has a total of 38 years' experience spanning all areas of Accounting, Financial Information Technology Consulting, Information Systems Auditing, IFRS/IPSAS Training, Consulting and Implementations, Taxation, Secretarial, Insolvency and Management Practice.
He worked at A.C.Christlieb Group, Ayor Group consisting of Nigeria Distilleries, Sphinx, Philbit, Bems etc and Olusola Adekanola & Co before becoming Chief Executive of Consolidated Management Consultants: during which he was the Project Director for Computerized Financial Consulting for Ogun and Niger States Water Agencies under the National Water Rehabilitation Projects funded by the World Bank.
As the Chief Executive of A. J. Silicon, he has handled several Consulting assignments including, design of Financial Management System under the Nigerian Community Development project funded by the World Bank, design of the Accounting System and financial procedures manual for Universal Basic Education project in Nigeria ,Computerization of Accounting, Human Resources and Audit of West African Examinations Council as well as world bank funded financial and economic assessment of all irrigation projects in Nigeria under the River Basin Development Authorities among others.
Read Also: 9 Skills Required For Accounting And Finance Profession
2. Mazi Nnamdi Okwuadigbo (B.sc, JP, FCA)
Mazi Nnamdi Okwuadigbo is a chartered accountant with over thirty years experience in Auditing, Accounting/Financial Reporting, Taxation, Debt Recovery, Business Advisory, Financial Management, Portfolio Management, and Management Consulting within the public and private sectors.
He is a Fellow of the Institute of Chartered Accountants of Nigeria (ICAN) and holds a certification in International Financial Reporting (CertIFR).
He is also a Fellow of Chartered Institute of Taxation Nigeria and Associate Member of Business Recovery and Insolvency Practitioners association of Nigeria.
He is the founder and Managing Partner of the firm of Nnamdi Okwuadigbo & Co (Chartered Accountants), founded in 1984 and professional with industry responsibility.
With a proven track record of accomplishments in Administration, Finance and Accountancy, Maze is an outstanding financial expert with an extraordinary gift for creative thinking and has been on the Council of several Professional Bodies.
Mazi Okwuadigbo worked as Financial Controller/ Head of Administration of Gearhart Nigeria Limited (Oil Services Company which is now part of Halliburton) between 1982 and 1988.
He was Senior Accountant/Auditor, Coopers & Lybrand (Chartered Accountants) from 1978 to 1982. He was Assistant Treasurer (as a youth corps member) to the Ministry of Finance Benue State from 1977 to 1978. He worked as Bills and Credit Officer, Cash Officer with Barclays Bank Nigeria Limited from 1972 to 1973.
He was the In Charge Auditor Coopers and Lybrand (Chartered Accountants) now known as PriceWaterHouseCoopers from 1978 to 1982. He trained with Coopers and Lybrand (Chartered Accountants now PriceWaterHouseCoopers) and qualified as a Chartered Accountant in 1981.
3. Mrs Onome Joy Adewuyi (B.Sc, M.Sc, FCIB, FCA)
Onome Joy Adewuyi is the 2nd Deputy Vice President of ICAN. She has been a member of the Governing Council of the Institute of Chartered Accountants of Nigeria (ICAN) since 2007 and sits on the Council.
She is also currently the Chair of the Membership Affairs, Staff and Organizing, and Investigation Panel Committees. Previous service with ICAN includes three terms as ICAN's Treasurer, chairing the ICAN Professional Examinations in 2017 and chairing the IT and Image and Publicity Committees.
Mrs. Adewuyi is also a member of the board of the Financial Reporting Council of Nigeria and was the president of Society of Women Accountants Nigeria, 2013-2015.
Mrs. Adewuyi's career spans 35 years and includes a variety of sectors, such as manufacturing, oil and gas, and banking.
She worked at Fidelity Bank Plc from 1997 to 2015, where she rose to the position of Executive Director Risk Management from 2009-2015.
After retiring from that position, she co-founded a new business, Cynergy Platforms Limited in 2015. She is currently the Executive Director Finance and Administration.
Read Also: History of Accounting Education in Nigeria
4. Mrs Comfort Olajumoke Eyitayo (MNI, FCA)
The 2nd Deputy Vice President of the Institute, Mrs. Comfort Olajumoke Eyitayo is a Fellow of the Institute of Chartered Accountants of Nigeria (ICAN) and a member of the ICAN Governing Council since 2007.
She has served on many ICAN Committees either as Chairman, Deputy Chairman or member at various times. An Entrepreneur of repute, Eyitayo is the CEO of Eden Comfort Place Resort, a high-profile hospitality business in Ikeja, Lagos.
Mrs. Eyitayo is a product of the prestigious University of London School of Economics where she obtained her Advance Diploma in Economics, from 1980-1981, having obtained her West African School Certificate from the Lagos City College, Yaba, Lagos, in 1973.
She also attended Hammersmith & West London College from 1978-1980 where she obtained her HND in Accounting.
She was also at Sheffield City Polytechnic for her ACCA Level II, Polytechnic Associateship in Accountancy (PAA) (1982); London School of Accountancy (1983) and Students PYE (1987).
Mrs. Eyitayo worked with KPMG Peat Marwick and KPMG MCLINTOCK – UK at different times. She was also with the United Bank for Africa Plc.
She is a member of the National Institute for Policy and Strategic Studies (NIPSS) Kuru, Jos having successfully attended the Senior Executive Course 31 in 2009. Mrs. Eyitayo has attended numerous training courses both in Nigeria and overseas.
5. Alhaji Isma'ila Muhammadu Zakari (Mni, FCA)
Alhaji Isma'ila Muhammadu Zakari is the Managing Partner of Ahmed Zakari & Co. (Chartered Accountants), a firm he co-founded in partnership with other professional colleagues in 1998 providing Auditing & Assurance, Tax, Advisory, Insolvency, Business Consulting and Business Valuation services to a wide range of clients in Nigeria.
As Managing Partner, he is responsible for providing leadership and strategic direction to a resourceful team of multi-disciplinary professionals providing high quality client service engagements thereby creating value for numerous clients in the private and public sectors.
Zakari is a Fellow of the Institute of Chartered Accountants of Nigeria (ICAN) and a member of the ICAN Governing Council since 2004. He has served on many ICAN Committees as chairman or member at different times.
He is also a Fellow of the Business Recovery and Insolvency Practitioners Association of Nigeria (BRIPAN) where he also serves as Council Member.
He graduated from the prestigious Ahmadu Bello University Zaria in 1986 and Kings College Lagos in 1982.
He is a member of the National Institute for Policy and Strategic Studies (NIPSS) Kuru Jos having successfully attended the Senior Executive Course No. 33 in 2011.
Read Also: The Role of Accounting in National Development
6. Oyemolu Olugbenga Akinsulire (M.Sc, MBA, FNIM, FCA):
Chief Oyemolu Olugbenga Akinsulire is a graduate of Accountancy & Finance from Yaba College of Technology where he obtained his Higher National Diploma and BSc. (Hons.) in Accounting from Olabisi Onabanjo University Ago-Iwoye. Additionally, Chief Akinsulire holds MBA from Kensington University Glendale, California USA.
Chief Akinsulire is a Fellow of The Institute of Chartered Accountants of Nigeria (ICAN); a Fellow of the Chartered Institute of Taxation of Nigeria (CITN) and a Fellow of The Nigerian Institute of Management (Chartered) (NIM). He had extensive banking experience at Union Bank of Nigeria Plc and First Bank of Nigeria Plc.
Chief Akinsulire is a member of the governing Council of ICAN since 2013.
Presently, he is the Treasurer of the Association of Professional Bodies of Nigeria (APBN).
7. John Evbodaghe (MBA, FCA)
John Evbodaghe, an Accountancy graduate of the Institute of Management and Technology (IMT), Enugu also holds a Master of Business Administration (MBA) degree in Technology Management from Abubakar Tafawa Balewa University, Bauchi.
Evbodaghe, is a consummate professional, whose experience cuts across various sectors of the Nigerian economy. He began his professional career with the firm of D. E. Ogona & Co. from where he moved to the firm of Howarth Dafinone & Co in 1986. He worked briefly with Texaco Nigeria Limited (Now MRS Oil).
He joined the defunct Commerce Bank Plc in 1990 and later Magnum Trust Bank Limited (MTB), now part of Sterling Bank Plc as a foundation staff in1991. After six and half years with the bank, he left in 1997 to work with Process Consulting Group a (consulting outfit).
He joined the Institute in 1999 as Assistant Director in the Public Practice Section. He was the pioneer Coordinating Director of ICAN Faculties between April 2008 and March 2009, he was the Director of Membership Affairs from March 2009 to March 2013 and Director of Examinations from March 2013 to March 2016.
Council approved his elevation to the post of Deputy Registrar, Technical services effective April 1, 2016. He is a Fellow of the Institute of Chartered Accountants of Nigeria (ICAN).
8. Edward Onwuchekwa (PhD, FCCEA, FCMAN):
He is the Director General and Chief Executive Officer of The Chartered Institute of Management Accountants of Nigeria.
9. Mukaila Lawal (B.Sc, MBA, AMNIM, FCA)
Mukaila Lawal is currently the Deputy Registrar (Corporate Services) of the I CAN body in Nigeria.
10. Ben Ukaegbu (PhD, FCIS, FCTI, FHEA, ACA):
Dr Ben Ukaegbu is the Deputy Registrar (Financial Services) of the ICAN body in Nigeria.
Read Also: 10 Accounting qualifications to boost your CV
Conclusion
These are the popular chartered accountants in no particular order, as they are mostly members of the executive body of ICAN.
One interesting fact about this list is that they all had different qualifications in life, HND or B.sc, Both those that studied accountancy or not. You too could be one of the popular chartered accountants in Nigeria.
N.B: This list was compiled based or their contributions to the ICAN body and accountancy profession, also based on appointments and achievements in Nigeria and abroad.
.
👍Showcase your business here!
With over 1M unique users per month across all channels, we have a large audience for you to showcase your products and services. Simply get in touch via 👉 marketing@Infoguidenigeria.com.
🤑 Make Money now!
👉 Make money writing for us. Apply for Freelance writing jobs in Nigeria.
👉 Make Money as InfoGuideNigeria Advertising Agents, read more here
✍️ Be Our Guest Publisher!
Do you have a press release, breaking news,  or any other helpful information to share with our growing readers? If yes, send your article to 👉 infoguidepr@gmail.com.
We will be glad to publish it if the information is useful to our audience.
.
This post can be helpful to somebody else, please share it on Facebook, Whatsapp, Telegram and Twitter. There are buttons below for this (easy to use too)!
Copyright Warning!
Contents on this website may not be republished, reproduced, redistributed either in whole or in part without due permission or acknowledgment.
.
Proper acknowledgment includes, but not limited to (a) LINK BACK TO THE ARTICLE in the case of re-publication on online media, (b) Proper referencing in the case of usage in research, magazine, brochure, or academic purposes,.
.
All contents are protected by the Digital Millennium Copyright Act 1996 (DMCA).
.
We publish all contents with good intentions. If you own this content & believe your copyright was violated or infringed, please contact us at [infoguidenigeria@gmail.com] to file a complaint and we will take necessary actions immediately.