Career
Accountant Salary in Nigeria
Accountant Salary in Nigeria varies between level of experience  and certifications in the profession. Also, different organizations pays differently even with the same qualifications. Let's find out more in this post.
Who is an Accountant?
An accountant is a practitioner of accounting or accountancy, which is the measurement, disclosure or provision of assurance about financial information that helps managers, investors, tax authorities and others make decisions about allocating resources.
Accountants are very important to an organization as they are one of the key players in the company. They are professional people who perform duties such as analysing or audit the financial statement.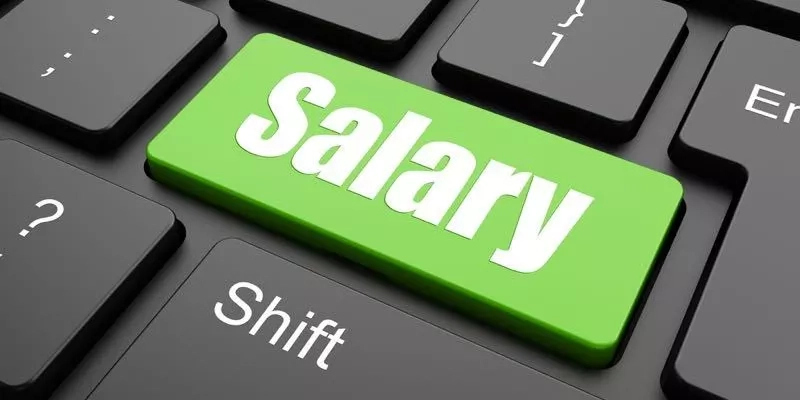 Read More: 10 Accounting qualifications to boost your CV
What is Salary?
Salary is a fixed amount of money or compensation paid to an employee by an employer in return for work performed. It must have been agreed upon by the employer and employee and a certain conclusion reached.
Accountant salary in Nigeria is the money received by the accountant for preparing, recording, auditing and analysing the financial statement of an organization.
The accountants salary varies based on some factors:
The organization
Experience of the accountant
Type of accountant
Qualification of the accountant
THE ORGANIZATION
An organization is a group of individuals working together to achieve a particular business objective. The organization an accountant works with can determine the amount he makes monthly. While some organizations pay higher because of their rate of productivity and turnover, others pay less.
Accountant Salary in Nigeria Based on Organizations
Accountant Salary in Delta Air Lines: Monthly Contractor receives about #170 – 185k monthly.
Accountant Salary in Covenant University:  Receives about 191 – 209k on a monthly basis
Accountant Salary in Cobranet: Receives about #2.3 – 2.5 M yearly
Accountant Salary in Shell Petroleum Development Company: Receives about N500 – N600 k monthly for a permanent staff. A contract staff receives about N250 – N500k on a monthly basis also.
Accountant Salary in ExxonMobil: Receives about N800 – 1M monthly
Accountant Salary in Chevron: Receives about N600 – 800k monthly.
Accountant Salary in Nigerian National Petroleum Corporation: Receives about N190 – 200k monthly.
Accountant Salary in Wemabod Estates: Receives about N140 to N160k on a monthly basis.
Accountant Salary in Oando: Receives about N4.5 M to   about N5 M annually.
Freelance Accountant salary: Receives about N75 – N85k monthly.
Accountant Salary in KPMG: Receives about N150 k to  about N165k monthly
Accountant Salary in Diamond Bank: N95k – N105 monthly.
Accountant Salary in in Ikeja Hotel: Receives about N5 M to N6 M annually.
Accountant Salary in Atlas: Receives about N145 k to about N155k monthly.
Accountant Salary in MTN Nigeria: Receives about N180 – N200k monthly.
Accountant Salary in P & G: Receives about N200 – N250 k monthly.
Read More: 17 Entry Level Salaries of Top Companies in Nigeria
Accountant Salary in Nigeria Based on Experience
The experience of the accountant is also a determining factor in the amount of salary they receive monthly or yearly. An experienced accountant is likely to receive more than an entry level accountant.
The higher the experience, the more an accountant makes. More experience means higher salary. The accountants are paid according to their level of experience and the industry they work for.
So, as a fresh graduate, you might have to work for some years with a lower pay to gain the experience. Usually, fresh accounting graduates without any professional experience earns between 40 to 100k. But when they have gained substantial experience, the chances of earning more than that becomes higher.
Accountant Salary in Nigeria Based on Types of Accountants
There are various types of accountants. The type of accountant a person is determines the amount of money he receives. An auditor's salary is different from a financial or cost accountant's salary.
1) Financial Analyst Salary in Nigeria
A financial analyst is one who, analyzes new and existing product lines, promotes spending and service segment costs of the organization; prepares profit and loss models, balance sheets and other management reports to forecast financial outcomes; maintains confidential financial information; performs budgeting variance and forecasts analysis for various levels of management.
They receive about N2,500,000 yearly.
2) Auditor Salary in Nigeria
Auditors help identify and weigh emerging risks and opportunities by managing complex audits and preparing audit reports; performing critical project management duties in the planning, scheduling, coordinating, reviewing and reporting of the work of audit teams; developing procedures, schedules, priorities and programs for achieving audit objectives and goals; undertaking comprehensive planning and risk assessments to identify potential business risks; planning, assigning and supervising the daily activities and work of the audit team; identifying and communicating to audit staff changes in professional standards, pronouncements, laws, guidelines and audit requirements; developing and maintaining productive client and staff relationships; hiring, training and supervising internal audit staff.
Salary range in a year is about N2,000,000.
3) Financial accountant Salary in Nigeria
A financial accountant reconciles sub-ledger to general ledger account balances; prepares financial statements; assesses internal controls, including risk assessments and reviews of risk areas; assists with budget preparation and preparing of the monthly budget variance analyses; maintains and reconciles fixed assets schedules; assists with initial internal control evaluations.
Their annual average salary is about N1,500,000.
4) Cost Accountant
Analyzing inventory value, operational expenses and depreciation schedules are crucial to organizational success.
Their typical duties are: Analyzing manufacturing operations; analyzing manufacturing equipment availability and utilization; performing month-end cost accounting close; maintaining cost accounting system and cost ledger; performing life cycle cost-benefit analysis; analyzing inventory valuations.
The average salary for cost accountants in a year is N2,000,000.
5) Business analyst
As finance departments move from a reporting-focused function to a more analytics centric one, firms need experienced business analysts to make sense of data and offer sound strategic recommendations. The salary midpoint for business analysts is estimated to be N1,200,000 yearly.
Some of their duties includes: Assisting with implementation and support of business information systems across multiple departments; conducting market analysis and analyzing both product lines and the overall profitability of the business; developing and sharing reports that enable advertising, customer service, finance, sales and marketing managers to make better business decisions by understanding geography, supply chain and price; ensuring business data and reporting needs are met; developing and monitoring data quality metrics.
How to Earn More Salary as an Accountant in Nigeria
A professional accountant with a qualification like ICAN or ACCA no doubt would earn more money than an ordinary accountant without a certification.
The Institute of Chartered Accountants of Nigeria (ICAN) and the Association of Chartered Certified Accountants (ACCA) are the two recognized Professional Accounting bodies in Nigeria which are established by the Acts of Parliament.
The average salary of a chartered accountant in Nigeria for a year is about  N1,700,000. While the average salary of an Associate Chartered Certified Accountant for a year is about N1,500,000.
Although, these salaries are estimated and may be more, less or equal to the actual salary received in each segment.
Incoming Search Terms
Please Share!
.
👍Showcase your business here!
With over 1M unique users per month across all channels, we have a large audience for you to showcase your products and services. Simply get in touch via 👉 marketing@Infoguidenigeria.com.
🤑 Make Money now!
👉 Make money writing for us. Apply for Freelance writing jobs in Nigeria.
👉 Make Money as InfoGuideNigeria Advertising Agents, read more here
✍️ Be Our Guest Publisher!
Do you have a press release, breaking news,  or any other helpful information to share with our growing readers? If yes, send your article to 👉 infoguidepr@gmail.com.
We will be glad to publish it if the information is useful to our audience.
.
This post can be helpful to somebody else, please share it on Facebook, Whatsapp, Telegram and Twitter. There are buttons below for this (easy to use too)!
Copyright Warning!
Contents on this website may not be republished, reproduced, redistributed either in whole or in part without due permission or acknowledgment.
.
Proper acknowledgment includes, but not limited to (a) LINK BACK TO THE ARTICLE in the case of re-publication on online media, (b) Proper referencing in the case of usage in research, magazine, brochure, or academic purposes,.
.
All contents are protected by the Digital Millennium Copyright Act 1996 (DMCA).
.
We publish all contents with good intentions. If you own this content & believe your copyright was violated or infringed, please contact us at [infoguidenigeria@gmail.com] to file a complaint and we will take necessary actions immediately.