Ways Musicians Make Money in Nigeria: An Overview
First, a brief overview of how musicians make money in Nigeria. Being a musician is not the type of job where you get to be paid at the end of every month.
It is something you get to work your money yourself no matter how great your talent might be. The Nigerian music industry is peculiar and dynamic. The dynamic nature of this music industry keeps affecting the income streams.
👉 Relocate to Canada Today!
Live, Study and Work in Canada.
No Payment is Required! Hurry Now click here to Apply >>
Immigrate to Canada
Market Structure of The Business
Like I said earlier, the music industry here in Nigeria is a dynamic one. Today one is a star artist, tomorrow his music is no longer being played.
Read Also: How To Become A Music Artiste In Nigeria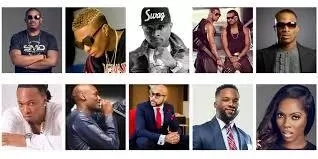 One might release a song today which might seem not to be in vogue but give a little time the music becomes the most play or the most downloaded song. From time to time, the taste of the entire public changes from one state to another.
To make money in the music industry, one might rely on record sales or performance fees. Performance fees up till date are still the most lucrative revenue sources in the industry.
But what happens to those young and new artists that have not yet gained enough ground to be invited to places where the performance appearance fees could be meaningful? This article focuses on how to let those young and talented musicians make their money without stress.
Demand Analysis, Competition, and Opportunity
At a point in time, a majority of the songs that were played in Nigeria were mostly western (foreign) music. All of a sudden, boom!!! That was what happened to Nigerian music industry.
People started turning to home-based musicians because they started giving the entire public what they actually needed. Now, the problem most Nigerian musicians are facing is consistency.
The demand imposed on Nigerian artiste is great hence satisfying the public is one of the greatest tasks of all times.
👉 Relocate to Canada Today!
Live, Study and Work in Canada.
No Payment is Required! Hurry Now click here to Apply >>
Immigrate to Canada
Being the best is also what most artiste would want to achieve amidst the river of endless opportunities in the industry. This article is not focused on how teaching you how to become the best or most sought after but how to make money as a musician.
At this point, I'd like to give you few points which would help you make your money;
12 Ways Musicians Make Money In Nigeria
1. CD Sales
When compact disc players were still the order of the day, this was a great way of making money. Today, although the demand for audio CDs is on the lower side, it is still a great way of making money.
2. Digital Sales
Thanks to technology you can now sing and upload your songs onto the internet where lots of people get to either stream your songs or they download it.
Anyway chosen, your money still returns to you. This is still a more preferred option to the CDs because it does not get to litter his house with lots of CD plates.
It also saves the discomfort of moving around with different CD plates where you get to start searching for the artiste you want to listen to. You can upload your songs and people download, add to their library, and enjoy your work all day long.
Read Also: How To Be A Music Producer In Nigeria
3. Live Shows
Over time, this has been one of the best ways of making a huge amount of money for most musicians. Although the price tags for each musician might vary, just be rest assured that you would still make your money while you gradually gain popularity within and outside the industry.
In the process of performing in the public, you could get to sell your merchandise. Sometimes, the best places to sell merchandise is when you go on tours but live shows are still a good option to do such.
4. Merchandise
In the point above, I made mention of merchandise. These merchandises could be either physical goods (customized wristbands, polo etc.) or digital products in the form of PDFs, videos, images, sheet music, live concert tapes etc.
5. Royalties
Royalties are fees paid to musicians. When their music is being played on radio and other media platforms, they are being given some amount of money.
This type of royalty is called DIGITAL ROYALTY. Also, those who are registered members of COSON (Copyright Society of Nigeria) also get royalties for their music. Royalties are also being paid for live performances and this is called LIVE PERFORMANCE ROYALTY.
Read Also: Forbes Top 10 Richest Nigerian Musicians 2018
6. Licensing
Most of the Nigerian songs used for movies is not just done for fun. The producers of these movies actually pay some funds to the artists before they can use their songs. The demand of the song is what makes the fee vary amongst other options.
7. YouTube
On YouTube, whenever music is used in videos that are running ads, YouTube pays a portion of that advertising money to the rights holders of the song. Digital distributors like Tune Core and CD Baby help Nigerian acts collect that money, as well as Audiam.
8. Sponsorship
For full-time musicians who have built up a fan base, some companies are willing to sponsor musicians to reach those fans.
See Johnny Walker's work with Don Jazzy, Samsung and Banky W, and many more. Sponsorship can range from cash, to free products, services, and gear.
9. Cover Gigs
Playing a cover gig at bars, restaurants, weddings, and other private event is frowned upon by some Nigerian musicians.
But those shows do pay juicy fees which thereby permits the playing of Cover gigs and instrumentals. There really is no shame in doing that.
10. Music Lessons
Many musicians teach their instruments and singing skills to others to help make money throughout their music career. This is a nice way to supplement their income and allows them to hone their craft at the same time.
11. Appearance fees
Many Nigerian top acts get paid to make appearances at events, red carpets and many more. These appearances give the gathering an air of class, which the promoters can use to make money.
12. Brand Endorsements
Brands engage music artists to market their products via endorsement deals. These deals bring in huge funding, depending on the caliber of the musician.
Read Also: 7 Ways to promote your music in Nigeria
Profitability Strategies & Conclusion
Becoming a musician in Nigeria and anywhere else is in no way a bad idea. One thing you ought to know is that the talent should already be pre-installed (gifted) inside you so that all you just have to do is develop and work on yourself.
Knowing the kind of music to sing and make it blend in such a way that the entire public would fall in love with both the music and the artist is one thing a good musician should know.
In order to achieve this, one has to partner with great producers who would not only produce your work well but also coach you to success
Get More Hot Business GistS HERE
👇👇👇👇👇
Immigrate to Canada Via Job Offer!
Get latest Jobs in Canada for foreigners with visa sponsorship 2023 and how to apply. Don't miss this opportunity that can help you relocate to Canada with your family.
👇👇👇👇👇
👍Advertise your business on InfoGuideNigeria.com!
From just
N9,999 per month
, you can advertise your products and services to over
1,500,000 monthly
users on our website.
Click here to read more
.
======
🤑 Make Money now!
👉 Make money writing for us. Apply for
Freelance writing jobs in Nigeria
.
👉 Make Money as InfoGuideNigeria Advertising Agents,
read more here