Resources
Notable Natural Resources In Ogbomoso, Oyo State
There is no doubt that all States and localities in Nigeria are blessed with one natural resources or the other and Ogbomoso is not exempted from this.
The significance of these natural resources to the people of Ogbomoso town cannot be overemphasized. Ogbomoso is a warm, moist and typically tropical climate with rainfall ranging between 600mm-4500mm per annual an atmospheric condition that is most favorable to the germination of Cashew and Mango fruits.
Read Also: Notable Natural Resources In Okitpupa, Ondo state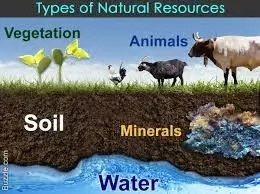 Cashew
The presence of cashew in Asia, India, and Africa today is as a result of Portuguese and Spanish explorer whose primary objective then was to combat soil erosion along the coastline.
The word 'cashew' itself came from Portuguese name for the nut (caju).cashew tree has ' Anacardium Occidentale' as its botanical name and belong to Anacardium family, same family with Mango.
Read Also: Top 10 Popular Natural Resources in Abia State and their Economic Values
Apart from LAUTECH which constitutes larger percentage to the economy of Ogbomoso, abundant presence of cashew has also helped in improving the standard of leaving of people. The economic value of cashew to the town and Nigeria at large are:
Serves as Medicine to the people: the medicinal capability of cashew leaf is great. It leaf has helped people locally especially the vulnerable ones which constitute the larger percentage of her population.
It is observed that if cashew leaf is boiled thoroughly and mixed with other ingredients it, cures malaria superbly. Although this claim has not been subjected to scientific evaluation.
Consumption purpose: the cashew kernel contains 46% of fat and 18% of protein and it is also a good source of Calcium, Phosphorus, and Iron.
Although people may not know that its kernel is nutritious but the rate at which they consume it proved otherwise. Moreover, if cashew nut is thoroughly smoked and allow to cool then later piled it contains groundnut which also serves as food and as well medicinal for treatment of diseases and illness
Helps in cooking: the benefits of cashew as a whole are not concentrated only in one season but evenly distributed. During dry season, when cashew fruit is already gone, the dried cashew tree serves as cooking material especially for the people in lower cadre therefore improving the standard of living of the people of the town.
Employment Opportunity: Abundant availability of cashew in Ogbomoso town has created enormous job opportunities especially among the youths who earn their living as a result of the abundant cashew in the town.
The cashew seed picker, truck loader, and driver, among other are the people who directly benefit from this opportunity.
Cashew seed serves as raw materials for manufacturing industry therefore the seeds are transported to Logos port in Apapa and thereafter exported to Europe and this also enhances the country international trade generating revenue for government in the process.
Helps in beverages production: cashew fruit is very rich in vitamin C and other nutrients needed for body growth. Cashew fruit can be squeezed and thereafter processed for production of fresh juice.
Also, the fruit can be fermented into cashew wine if also processed. Many agro allied industries in the country have taken the advantage of abundant cashew fruit in the town by getting cashew fruits from the town in large quantities which serves as main raw material for their production thereby enhances the production capacity of the country especially in agricultural sector
Environmental benefit: countless numbers of cashew trees have greatly prevented erosion and other environmental degradation in ogbomoso town.
Cashew tree being a canopy tree type helps the environment largely during raining season. During dry season its canopy also serves a shed for sunlight thereby serves as conform for people during the period.
Read Also: 10 Natural Resources Found in Yakurr Region of Cross River State
Mango
"Ogbomosho Mongo" is undoubtedly one of the prominent mangoes in the country as a result of the beautiful specie they constitute.
The taste of Ogbomosho mongo is one of its kinds because it cannot be compared to others from other parts of the country.
Mango is a juicy stone (drupe) belonging to the genus Mangifera, consisting of numerous tropical fruiting trees cultivated mostly for the edible fruit. It belongs to flowering plant family Anacardiacea.
ogbomoso mongoes are generally sweet, although the taste and texture of the Flesh vary across different locality. Some have a soft, pulpy texture, similar to an over ripe plum, some are firmer like avocado and some may have a fibrous texture depending on the variety.
The economic significance of mongo and cashew in Ogbomosho metropolis are the same except that mangoes are consumed in higher rate than cashew in the town.
Read Also: Top 10 Natural Resources In Kogi State Nigeria And Their Economic Values
Melon
Winter melon is only member of the Genious Benincasa. The mature winter melon is a cooking vegetable in virtually all homes in Nigeria.
The immature melons are used as a culinary fruit. It is popularly known as Egusi in Nigeria and it is a wild melon, similar in appearance to the watermelon in structure but different in flesh because the water melon flesh is smoother than that of winter melon. The seed of winter melon is inedible but the flesh is inedible.
Melon is also one of natural resources in abundant nature in Ogbomoso metropolis because of the town's favorable climate the support the crop.
Melon is crop that needs average of four month before it ripe for harvest and it is planted during raining season. The seed of the crop is the one that is processed in which melon is gotten thereafter.
Economic importance of melon to the town is cannot be under estimated despite the fact that it is locally produced. They include:
Serves as food
Melon serves as food in virtually all households in Ogbomoso town. After the seeds have been piled out of the flesh and later allowed to dry and grinded it is used in making the popular Egusi soup. The fact the melon is cheap and easily available to get makes the soup to common in the metropolis.
Read Also: List of Mineral Resources in Nigeria
Employment generation
Melon also serves as means of employment generation especially among the women in the town. Many farmers who engage in the production of melon in the town get their means of livelihood through the process.
.
👍Showcase your business here!
With over 1M unique users per month across all channels, we have a large audience for you to showcase your products and services. Simply get in touch via 👉 marketing@Infoguidenigeria.com.
🤑 Make Money now!
👉 Make money writing for us. Apply for Freelance writing jobs in Nigeria.
👉 Make Money as InfoGuideNigeria Advertising Agents, read more here
✍️ Be Our Guest Publisher!
Do you have a press release, breaking news,  or any other helpful information to share with our growing readers? If yes, send your article to 👉 infoguidepr@gmail.com.
We will be glad to publish it if the information is useful to our audience.
.
This post can be helpful to somebody else, please share it on Facebook, Whatsapp, Telegram and Twitter. There are buttons below for this (easy to use too)!
Copyright Warning!
Contents on this website may not be republished, reproduced, redistributed either in whole or in part without due permission or acknowledgment.
.
Proper acknowledgment includes, but not limited to (a) LINK BACK TO THE ARTICLE in the case of re-publication on online media, (b) Proper referencing in the case of usage in research, magazine, brochure, or academic purposes,.
.
All contents are protected by the Digital Millennium Copyright Act 1996 (DMCA).
.
We publish all contents with good intentions. If you own this content & believe your copyright was violated or infringed, please contact us at [infoguidenigeria@gmail.com] to file a complaint and we will take necessary actions immediately.