Leadership
Power
10 Problems of Legislature in Nigeria and Possible Solutions
There are three arms of government which include, legislative arm (that makes the law), judiciary arm (interprets the law) and the executive arm (they execute the law).
This article is therefore aimed at explaining the processes of law and order particularly the legislative process (making of the law) in Nigeria.
👉 Relocate to Canada Today!
Live, Study and Work in Canada.
No Payment is Required! Hurry Now click here to Apply >>
Immigrate to Canada
It is however important to know that there is no way we can talk about legislature without involving democracy (a form of government in which power is retained and directly exercised by the people) and there is no way we can talk about democracy mentioning politics (the profession devoted to governing and political affairs). But first of all, let's take a look what legislature means.
Read Also: 10 Problems of Nigerian Legal System and Possible Solutions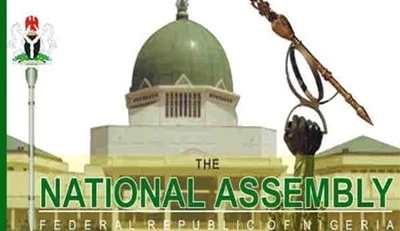 Legislature is the group of individuals elected under a legal framework to represent the larger society in making laws for the good health of the society.
In other words, the legislature is the body of individuals responsible for making laws for the individuals they were elected to represent such that the will of the people who elected them is articulated, expressed and implemented.
With the above provided about what legislature means, I'm sure a lot of individuals will be wondering how this individuals who were elected to express the will of the much larger society is doing the exact opposite. Below are some of the reasons why the legislature has not lived up to her functions.
Problems of Legislature in Nigeria
1. One Man Government
Nigeria has more military heads of states that democratic or should I say elected rulers. In other words, most of the rulers that have ruled Nigeria have literarily forced themselves on the people.
To this effect, such rulers make laws that express their own will rather than the will of the people. Truth be told, even the rulers of today are no different as they will tweak the other arms of government to exercise and implement their will.
👉 Relocate to Canada Today!
Live, Study and Work in Canada.
No Payment is Required! Hurry Now click here to Apply >>
Immigrate to Canada
Recently, a governor made is sister the Minister for Happiness and purpose fulfilment. I wonder how people will look at the legislature of such a state.
Read Also: 6 Functions of the Nigerian Senate
2. Dependent Nature of the Legislature
The three arms of government are supposed to work independently to ensure checks and balances but that is not the case especially at the state level the legislature is so dependent on the executive government that it cannot take a stand of certain matters else it faces the ire of the executive arm.
3. Unnecessary Shuffling of Legislative Members
One of the means Nigerian political rulers use in tweaking the legislative arm of government is by removing those that will stand in their way.
With every election comes the probability of changes in power but that is just a probability as the ruler currently in power will look for a way to remain in power.
A typical example is the case of Former President Olusegun Obasanjo who tried to have a bill passed to enable him run for a third term as president.
If the current leader is unable to retain power then the it is certain that the new ruler will bring in his own cartel men will remove anyone who he sees as not been on his side regardless of whether he is competent or not.
4. Lack of Capacity and Experience
For you to be anywhere or anything in Nigeria you neither need the credential nor the potential, rather all you need is the connection and the legislature is of no exception.
I have seen someone who majored in theology working in a bank just as I am seeing individuals with no potential or credential working in all arms of government, including the legislature because they know the man in charge.
5. Lack of Proper Law Making Processes
When the ruler is the one who decides the law to be made, when members of the legislature are shuffled anyhow like pack of cards and when inexperienced and incapable individuals are not the ones making the law then there is bound to be error in the law making process.
Read Also: 7 Functions of the Nigerian Law
6. Theoretical Institutions
There is a saying that "the wealth or poverty of a nation lies in its educational system". Ask any law student and he or she will confirm that what they learn is not just abstract but its teaching and learning processes are more about remembrance that critical thinking.
Students need to be exposed to the lawmaking environment as part of their grooming process. It is more beneficial to have a law student who can easily settle a dispute that one that can quote all the sections of the constitution off hand.
7. Uncivil Nature of Members of the Nigerian Legislature
It is no longer news that house of assembly member or house of representative members fight. It is even looked forward to as individuals on various social media see it as a means of comic relieve.
From the Chidi Lloyd incident in Rivers state to that of national assembly members scaling the fence to gain entrance to the complex have been really shameful.
8. Negative Impression
When words like senate members are mentioned to an average Nigerian man, he'll laugh and ask you shey na those men way dae fight dae stone each other chair way dae also dae jump fence?.
This is the sorry impression that the legislature has given Nigerians about themselves. Nigerians now see the legislature as a body of individuals fighting themselves for no good reason rather than a body of individuals expressing the will of the greater society through law making.
Many member of the house very much lack the principle of morality, some even lack common sense and shame. How can a senator who scaled a fence pass a bill that any individual who jumps queue should awarded a six month jail sentence?
Read Also: 9 Ways to Improve Nigerian Democracy
9. Lack or Absence of Conferences
I wonder how the Nigerian government intends to manifest or express the will of the individuals they govern when they don't hear from the individuals directly.
It's been years since a national conference was organized. That is to show you that even the Nigerian government either has very little about the legislative process or choose to ignore it.
10 Poor apprehension of defaulters
Isn't it amazing how the actions of corrupt senators as well as other legislative members who have been caught in the act are swiftly swept under the carpet because they belong to the ruling party?
Or is justice now one sided? Recently the Nigerian budget was padded yet no action was taken to ascertain the reason why it was padded, those padding the budget and to bring them to justice. Need I say that the sam budget was also at a point declared missing?
Solutions to the Legislative Problems in Nigeria
Despite the above stated problems, there is still room for amendment. The legislative system in Nigeria is not a total failure but is merely on lapses.
If the Nigerian government should ensure to take the following steps, the legislative system in Nigeria will be what it is supposed to be.
1. Independent Legislature
The Nigerian government should allow the legislature function independently. The Nigerian government needs to ensure that the other arms of government especially the executive arm does not exert it influence on the legislative arm.
2. Do or Die Politics
The saying "politics is a dirty game shouldn't be so. Politics shouldn't just be about seizing power rather politicians should be more concerned about the state of the nation rather than the state of their political ambitions.
If politicians don't put all their resources into getting power then they will not be so eager to seize and exploit all the benefits that come with power.
3. Organizing Conferences
The government should endeavor to hear the opinion of those it governs if it is to express their will in term of law making. Conferences shouldn't just be organized at the national level but also at the state and local government levels if it is to be useful.
4. Executive Influence
The executive arm of government should stop making laws to suit their political ambitions or to please their godfathers. Laws which would benefit the lives of those they are governing should be implemented.
5. Competent Legislative Members
Competent hands and only competent hands should be appointed to make laws from the country. Legislative members shouldn't be elected based on they are or where they are from but what they have done and what they can do.
6. Better Law Making Processes
Legislators should carefully review the law making processes as well as seek out better ways to improve it. Having in mind that old laws shouldn't just be abolished or new laws made but old laws can actually be brought back depending on its efficiency.
Read Also: Functions of the Federal Government of Nigeria
7. Principled Legislators
During the president Barrack Obama's second tenure as president, a judge from Carlifornia resigned because she was asked to join a gay couple in marriage.
Such should serve serve as an example to our Nigerian legislators having it in mind that in the process of doing the right thing you will be offending certain individuals who gain from doing the wrong things.
I am not saying legislators should resign, rather I'm saying they should stand firm when the going gets tough.
8. Disciplinary Actions
There should be serious and severe penalties attached to offences. If the legislative government is to deter legislators from defaulting then it need to attach penalties more than the benefits for legislators who engage in controversial doings.
Things like fighting, scaling of the fence and so on shouldn't go unpunished because I don't see the sense in setting down rules when the individual that is setting them doesn't act in a civil manner,
9. Relevant Bills
The legislators also need to stop making mockery of themselves by passing or seeking to pass certain bills. The country is in period of recession and bill is been passed to ban the importation of foodstuffs like bags of rice yet no bill is passed to ban the importation of fairly used airplanes which poses a bigger threat.
10. Power Regulation
Everything has a law guiding it and whoever controls the law controls it. The legislative arm of government so far have failed to recognize this and it really needs to.
By regulating the affairs of the executive and judiciary arms of government, it is not only pronouncing its effectiveness but also ensuring democracy for Nigerians.
👇👇👇👇👇
Immigrate to Canada Via Job Offer!
Get latest Jobs in Canada for foreigners with visa sponsorship 2023 and how to apply. Don't miss this opportunity that can help you relocate to Canada with your family.
👇👇👇👇👇
👍Advertise your business on InfoGuideNigeria.com!
From just
N9,999 per month
, you can advertise your products and services to over
1,500,000 monthly
users on our website.
Click here to read more
.
======
🤑 Make Money now!
👉 Make money writing for us. Apply for
Freelance writing jobs in Nigeria
.
👉 Make Money as InfoGuideNigeria Advertising Agents,
read more here