Law can be described as a set of rules made by a society to guide maintain order and regulate the actions of its citizens. Therefore, an action is regarded as legal if it is done within the confines of the law.
The Nigerian Legal System is based on the English Common Law. This is obviously as a result of colonization. Even Section 45(1) of the Interpretation Act says that "the common law of England and the doctrines of equity and the statutes of general application which were in force in England on 1st January, 1900 are applicable in Nigeria, only in so far as local jurisdiction and circumstances shall permit".
This tells of the enormous influence of the English common law on the legal system in Nigeria. The Nigerian Legal System is also based on traditions.
Read Also: 7 Functions of the Nigerian Law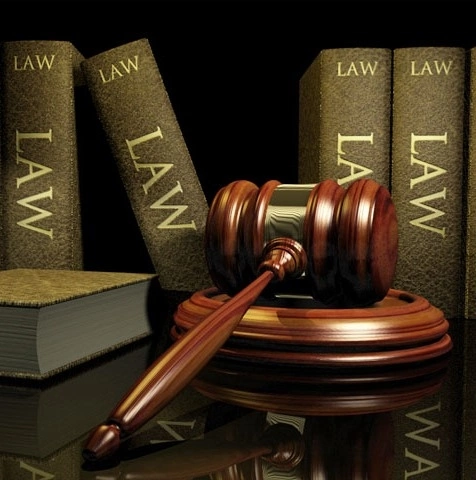 The legal system in a country consists of all the judicial framework for the administration of justice promptly. The judicial arm of government is involved in the administration of justice and this is to be done in all fairness, without fear or favour. The judicial arm has a lot of functions, some of which are:
a. Interpretation of the law
b. Settlement of disputes
c. Criminal Trial
d. Administration of Oaths of office
The above are some of the major functions of the judiciary. The judiciary is supposed to carry out its duties promptly, in fairness and without interference.
Read Also: 10 Problems of the Rule of Law in Nigeria
However, the judicial arm in Nigeria has some problems which are affecting it. Some of the problems facing the legal system are highlighted below:
1. Corruption
The situation in recent years have shown that even the judiciary (which is supposed to try corruption cases) has problems with corruption. There have been reported cases where judges will accept bribes in order to turn justice on its head. This is a problem as it prevents justice from being served.
2. Delayed Justice
It is said that justice delayed is justice denied. There are a large number of cases pending without the means to address them promptly. Some lawyers also employ delay tactics in order to buy more time for themselves and their clients in an unethical manner.
3. Unfair Appointment of Judges and Magistrates
Judges and magistrates are being appointed, not on the basis of merit, but corruptly. Such judges and magistrates will continue to do the bidding of those who appointed them and as such will have no real power to deliver fair trial.
4. Job Security
Judges do not have a fixed tenure for service, even the State Chief Judges and the Chief Justice of the Federation. This is why it is sometimes difficult to make judgements against the government even when warranted as the judges are not assured they will be able to keep their jobs.
Read Also: 10 Tips to Succeed as a Young Lawyer In Nigeria
5. Executive Interference and Manipulation
There have been situations where the executive will interfere with the functions of the judiciary in order to manipulate it to do its bidding. The judiciary is an independent arm of government, only to be checked for excesses according to the constitution.
6. Absence of Financial Autonomy
This is another way by which the judiciary is manipulated. The judiciary is an arm of government as much as the executive and legislature are.
Cases whereby funds necessary for the judiciary are not released promptly or if released are inordinately monitored will only serve to make the judiciary ineffective.
7. Non-compliance With Court Orders
This mainly applies to the executive and legislative arms of government. The decisions of the judiciary are to be binding on all involved in the cases.
But there have been situations at the federal and state levels where governments will refuse to comply with court orders.
This is even more so as sanctions are not enforced for government officials who do not comply with court orders. This makes the judiciary ineffective.
8. Poor Allowance for Judges
Judges and judicial workers are made to put up with non-payment of salaries. Also, retired judges are not paid their deserved pensions on time.
One of the things that will make the judiciary effective when their welfare is adequately taken care of. But in the absence of this, many judges and other judicial workers will be forced to take bribes for their own upkeep. And this is a sad reality in the Nigerian Legal System today.
Read Also: How to Become a Lawyer in Nigeria
9. Lack of Technology
It is no gainsaying that technology has revolutionized our world. But it is sad that the legal system in Nigeria has not fully harnessed the potential of technology.
Because of the sheer number of cases in the courts, it has become difficult to handle court methods in the country. This is even more so because assistive technology that will hasten court processes are in turn delivery of justice are not put in place. This is a drawback on the judiciary.
10. Inadequate Court Buildings
Because of the number of pending cases in our courts today and the fact that facilities are not enough to handle such, prompt delivery of justice has become a luxury instead of a norm.
Court buildings in Nigeria are not enough for the proper service of justice. Even the current court buildings lack proper maintenance and as such many of them are damaged and are in dire need of repairs. This, in one way or the order, is a problem in the legal system.
While the problems have been highlighted, some recommended possible solutions are given below:
1. The National Judicial Council must be up to its task in making sure corrupt judges are duly punished. Heavy sanctions should be put in place and enforced on erring judges as this will also serve as deterrent to others.
2. Members of the public also need to be sensitized and warned not to participate in corruption through giving of bribes to judges.
3. Lawyers presenting their cases should shun the use of delay tactics as these impede on prompt justice delivery. This issue should also be addressed by the judicial council.
4. Judges and Magistrates should be appointed with all fairness and transparency.
5. Modalities should be put in place to assure judges of the security of their jobs. This will enable them to do their jobs effectively without fear.
6. Justice is based on the tenets of independence and impartiality. The executive should abstain from any act that is tantamount to interference in judicial functions.
7. The National Judicial Council and the state judiciaries should be given freehand in the management of their finances just like the two other arms of government.
8. The executive and legislative arms of government should always comply with court orders. And unfavourable decisions should only be challenged in a higher court. The executive should do well to enforce court decisions.
Read Also: 3 common mistakes that could get you slapped with a Law Suits
9. The salaries and allowances of judges and judicial workers should be released promptly. Retired judges are also entitled to their pension and they should not be denied.
10. Technology should be adopted in areas of filing of court processes etc. This will make administration of justice go smoothly.
11. More court buildings should be erected so that the large number of cases will be addressed as appropriate. Current court buildings also should be properly maintained and those in need of repairs should be repaired quickly.
Finally, the Nigerian Legal System has challenges but these challenges are not beyond the capacity of the government to address.
If the possible solutions are addressed, we can be sure to begin to witness positive transformation of our judiciary.
Click here to see the latest
Study Abroad Scholarships and Guides
Click here to see the latest
Jobs opportunities in Nigeria
.
Click here to Join
Recharge and Get Paid
Click here to Read Latest School News in Nigeria
Copyright Warning!
We work really hard and put a lot of effort and resources into our content, providing our readers with plagiarism-free articles, original and high-quality texts. Contents on this website may not be copied, republished, reproduced, redistributed either in whole or in part without due permission or acknowledgement.
Proper acknowledgement include, but not limited to (a) Proper referencing in the case of usage in research, magazine, brochure, or academic purposes, (b)"FAIR USE" in the case of re-publication on online media. About possible consequences you can read here: What are the consequences of copyright infringement? In an effort to protect our intellectual properties, we may report your website to Google without prior notice and your website be removed from search engines and you may receive a strike. All contents are protected by the Digital Millennium Copyright Act 1996 (DMCA).