Security
10 Problems of National Security in Nigeria and Possible Solutions
From a dictionary perspective, Security is a condition of not being threatened especially financially and physically. In an attempt to feel secured people would employ security guards, some having security dogs and for spiritual and superstitious people, they prepare charms and incantations as an assurance of being protected.
National security is the ability of a country to protect its citizens against external and internal threat. In Nigeria, national security has been degrading and this has posed as a threat to unity across the people of Nigeria.
The fear for live, properties and valuables has become a common phenomenon particularly in the North East and part of North central regions of the country.
Read Also: 10 Causes of Insecurity in Nigeria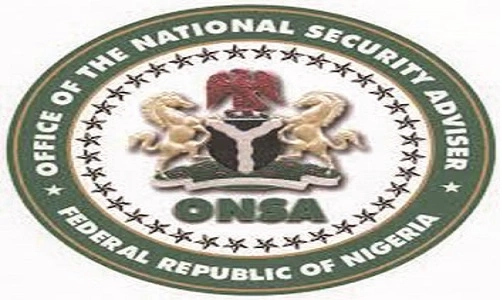 The reasons for this abnormality and national disgrace spans through the very fabric that holds the nation, from political issues, to ethnicity to religion and even things as remotely as the differences in the norms and customs of the very diverse Nigerian people, also need not forget the corruption menace.
Notwithstanding, there are still other major problem that adversely affects the attainment of national security in Nigeria, some which are:
1. Lack of Proper Funding For Security Agencies
The military and other para military security agencies are solely responsible for the protection of lives and properties within Nigeria.
Recently, the country have been facing some security challenges such as suicide bombing and terrorist activities being perpetuated by members of the Boko Haram and Fulani herdsmen sect in the northern part of the country.
The intentions of these groups has not been clearly stated but their activities have caused the lives of a lot of people, properties and valuables.
In the southern part of the country, the issue of militancy and social up rising is also causing the nation loss of lives and properties and cases of robbery and kidnapping across the country.
The lack of proper funding, in terms of equipment and finance, has led security agencies to take bribes and/or tips from the perpetrators of these crimes living the lives of citizens at stake.
2. Environmental Degradation
Environmental degradation is the deterioration of the environment through depletion of resources such as air, water and soil; the destruction of ecosystems; habitat destruction; the extinction of wildlife; and pollution.
This has resulted to shortage of natural resource, the increasing erosion of nation states and international border, global warming, ozone depletion, deforestation, desertification and many forms of pollution which has affected our lives and cause conflict between interstates.
The aggregated effect of these environmental hazards is the depletion in agricultural productivity as is the case of the Niger Delta region of the country and it is an established fact that food insecurity or shortage is the greatest threat to human existence and life in general.
Read Also: 10 Ways to Improve Security in Nigeria
3. Indiscipline
The issue of indiscipline is one which has bedeviled our society and has infested the way of life of almost every Nigerian, the security agencies are not left out of this sphere.
Cases of misuse of authority and disobedience to the rule of law are clear indications to high level of indiscipline. An extended effect of indiscipline can be seen in the neglect of duties and lack of due diligence in the carrying out their prime responsibility of securing lives and properties within Nigeria, little wonder why the Nigerian police was rated the worst in the globe in 2016 after a survey conducted by the World Internal Security and Police Index.
4. Vandalism
Vandalism is the destruction of property, pipeline. In the past and present, we have been facing issues of pipeline vandalism one of which is the Niger delta vandalism by a group called Niger Delta Avenger which believe that they were fighting for the good of themselves and their community.
These had leads to destruction of lives and properties bringing up of insecurity in the state. According to the PENGASSAN President, Nigeria loses $6 billion annually to crude oil theft, and also lost N105 billion to theft of refined products is a major threat national security.
Both the five and this group play majors roles in vandalism, if not how would a whole Niger Delta, a place that generates 85percent of the country oil be a place that an animal can't survive not to talk a human being. All these are being connected to some corrupts elites who all they think about is their selfish interest.
Read Also: How to Start a Security Company in Nigeria
5. Religious Extremism
One of the major turn on's of national insecurity in the country is the issue of religious extremism. Nigeria is a country of diverse religious believe with a majority of her citizens either being a Islam or a Christian faithful and as such the Nigerian constitution allows for freedom of worship and association among citizens.
Despite that these chief religions are advocates of peace, the presence of religious fanatics and extremist has brought a serious threat to not just societal development and security but also to political development and nation building in Nigeria.
The problem of extremism is what is believed to be the birth of the dreaded Boko Haram terrorist group. Extremism has also led to riots and ethnic clashes among communities of different religious views.
For example, extremism has led to the death of over 11,500 Christians and 13 ,000 between 2009 and 2014  churches destroyed in Northern Nigeria which is perceived predominantly Islamic.
6. Corruption
Corruption is very rampant in our country and is seen to some as a normal phenomenon. Corruption has brought violence as the hunger of power in the sense that those who benefits from this (majority of our politicians) won't want to leave their seat and as a result would do anything just to continue to seat tight.
It's unfortunate that this has caused us more, our political elites who would embezzle money set aside for developing of our country would be used to invest in other foreign banks there by improving their economy and causing unemployment for us down here.
So, how do you now expect people not to venture into crime? Things are being rough for the masses and for the political elites things are being very smooth. They steal and get away with it so easy.
Read Also: 10 Problems of Insecurity in Nigeria and Possible Solutions
7. Robbery
This is a regular problem in the country which today is at a high risk. We experienced robbery incidents such as pen robbery, bank robbery, high way robbery etc.
Of recent on 4 January 2017, motorist plying the Asaba-Ughelli road were warned to stop their vehicle due to an ongoing robbery which was going on. These robbery Incidents had made citizens live in fear.
8. Cultism
Cultism has been a major threat to national security especially in our institutions. Cultism is the dedication and loyalty to a cult.
A cult which is a group of people having an obsession with or intense admiration for a particular activity, idea, person or thing.
Cultism has been in existence for some positive reasons but as time pass, it became violence, have no regards for values and morals people are being harassed and beaten because of turning down their request.
Lectures are being publicly embarrassed for not grading them, for example places like idola and ulapata in Riverstate which has a recent cult clash which claimed some lives of some innocent people which has restricted citizens freedom of movement. Cultism is a major threat to national security.
9. Nepotism
Nepotism is an unwanted culture of favoring relatives, family members, friends, because you know them and not because of their ability.
This is mostly common in Nigeria, it is popularly known as "long leg", "connect". During recruitment, instead of recruiting people who have the ability, the recruiters would be given list by some Oga at the top of people that should be selected (their own) and obviously they don't have a choice than to obey.
When this is done, how do u expect our security to be strong? Over 80percent of our security agency are being headed by Muslim irrespective of whether they are capable or have the ability or not.
10. Unemployment
This is a challenge that increases day by day because the government do not care about their citizens and made their quality of life very low.
As research would say 25 per cent or more in the country are unemployed and over 60 percent of unemployed Nigerians are young adults.
There is this saying that goes, an idol man is the devil's workshop. Unemployment which is one of the biggest threat in the country as youths who are looking for means to Carter for themselves look for work and do not see, all hope being lost would decide to venture in to crime to survive.
To eradicate this problems the government have to change People attitude towards bribe to security personnels by enlighten the public on its effects and then set and follow up strictly capital punishment for our political elites who feel that corruption is their all.
Not only, should not forget that our military should be properly taken care of and assured that even if by chance they die in their call for duty, their families would forever be taken care of.
Read Also: 10 Problems of Security in Nigeria and Possible Solutions
For the Niger Delta Avenger, who are fighting for a better life should be given that Better life it wouldn't take anything out of the government to provide basic facilities for them.
The government should also remember that without citizens there won't be a government, they should learn to value the lives of their citizens and improve their quality of life.
Finally, the government should learn to Listen to their citizens and attend to their needs. Until all these are looked upon, our security would be nothing to write home about.
Click here to see the latest
Study Abroad Scholarships and Guides
Click here to see the latest
Jobs opportunities in Nigeria
.
Click here to Join
Recharge and Get Paid
Click here to Read Latest School News in Nigeria
Copyright Warning!
We work really hard and put a lot of effort and resources into our content, providing our readers with plagiarism-free articles, original and high-quality texts. Contents on this website may not be copied, republished, reproduced, redistributed either in whole or in part without due permission or acknowledgement.
Proper acknowledgement include, but not limited to (a) Proper referencing in the case of usage in research, magazine, brochure, or academic purposes, (b)"FAIR USE" in the case of re-publication on online media. About possible consequences you can read here: What are the consequences of copyright infringement? In an effort to protect our intellectual properties, we may report your website to Google without prior notice and your website be removed from search engines and you may receive a strike. All contents are protected by the Digital Millennium Copyright Act 1996 (DMCA).