Education
8 Roles of Ministry Of Education in Nigeria
Here in this post, we are going to discuss 8 roles of ministry of education in Nigeria. We hope you find this article insightful and educating.
Considering the pace at which the world is going, it is obvious that education plays an important role in development.
👉 Relocate to Canada Today!
Live, Study and Work in Canada.
No Payment is Required! Hurry Now click here to Apply >>
Immigrate to Canada
It is against this backdrop, that it is important to beam the flashlight on what education looks like in Nigeria namely, the highest aim of government saddled with that responsibility; the Federal Ministry of Education.
Read Also: 6 Functions of Nigerian Ministry of Finance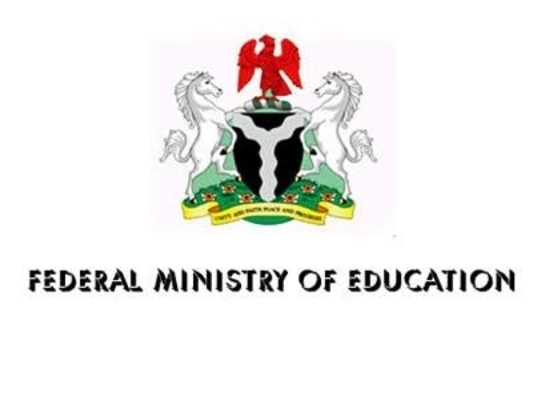 Worthy of note is the fact that the federal ministry of education in Nigeria was established in 1988. The National Minimum Standard Act Number 16 of 1999 and the Constitution (Chapter 2, Section 18) mandated the Federal Ministry of Education to play certain roles some of which includes: 0072061469.
Ensure Collaboration and coordination of educational matters nationally and represent Nigeria internationally.
Collection and management of data for educational financial planning.
Oversee policy development for education.
Ensures the effective participation of Nigeria in the global space with respect to new information and communication Technologies.
Ensure that a uniform standard of education is attained through the country.
Employing the department of inspection to ensure that quality education is provided across the country.
Establish synergy between education policies of states within the country.
In conjunction with other relevant bodies, develop curricula and syllabus for schools at the national level.
I believe it is needful at this juncture, to take a closer look at the roles of the Ministry of education as highlighted above for better understanding.
Read Also: 11 Functions Of The Federal Ministry Of Health, Nigeria
1. Ensure Collaboration And Coordination Of Educational Matters Nationally And Represent Nigeria Internationally
The Ministry of education is saddled with the responsibility of ensuring that everything, as it pertains to education in Nigeria, is effectively coordinated in order to provide the desired positive result of a thriving educational system.
2. Collection and Management of Data for Educational Financial Planning
They conduct research from time to time in order to determine what areas of the educational system require urgent attention. This goes a long way in helping them determine the cost implication of carrying out a given project.
3. Oversee Policy Development For Education
As a matter of fact, nobody or group of persons might be more qualified to give direction to a policy that concerns education like the ministry of education.
👉 Relocate to Canada Today!
Live, Study and Work in Canada.
No Payment is Required! Hurry Now click here to Apply >>
Immigrate to Canada
The ministry ensures that from the stage of policy formulation, they ensure that, policies are such that addresses the challenges faced by the educational system in Nigeria.
Read Also: 8 Functions of the Nigerian Foreign Affairs Ministry
4. Ensures The Effective Participation Of Nigeria In The Global Space With Respect To New Information And Communication Technologies
The ministry of education keeps their eyes wide open. They follow the unfolding of events across the world as it pertains to information and communication technologies.
They also help to position the Nigerian educational system in such a way that it adopts the latest trends in information and communication technology.
5. Ensure That A Uniform Standard Of Education Is Attained Through The Country
The ministry of education makes it a point of duty, to ensure that all six geopolitical zones in the country are equally exposed to education.
They achieve this by coming up with a balanced allocation of human and material resources. This is to ensure, that one geopolitical zone does not appear more exposed to education than the other.
6. Employing The Department Of Inspection To Ensure That Quality Education Is Provided Across The Country
Access to education is one thing, but if the role of quality assurance is neglected, it is same as not having access to education at all. The ministry of education ensures that quality education is dispersed across the country by putting a structure in place that makes that happen.
7. Establish Synergy Between Education Policies Of States Within The Country
Nigeria operates a federal system thus each state has its ministry of education. The onus, therefore, lies on the federal ministry of education to ensure that policies formulated by the state government is not contrary to what the federal has laid down in order to avoid conflict.
Read Also: Steps to Join Institute of Administrators and Researchers in Nigeria
8. In Conjunction with Other Relevant Bodies, Develop Curricula and Syllabus for Schools at the National Level
The federal Ministry of education is saddled with the responsibility to develop curricula and syllabus for schools in Nigeria.
This is important because it helps to draw a roadmap to the anticipated promise land that the ministry has in mind. The Ministry of education ensures that it liaises with relevant organizations in putting together a solid curriculum as well as a syllabus that would be purposely instrumental to the educational system.
Conclusion
In closing, without a doubt, the federal ministry of education plays quite a vital role in ensuring that quality is delivered as far as education across the nation is concerned by the many pivotal roles they play.
👇👇👇👇👇
Immigrate to Canada Via Job Offer!
Get latest Jobs in Canada for foreigners with visa sponsorship 2023 and how to apply. Don't miss this opportunity that can help you relocate to Canada with your family.
👇👇👇👇👇