Legal Aids
Rules and Regulations Governing the Operation of Business in Nigeria
You might want to find out, what are the law governing the operation of business in Nigeria? Here in this post, we are going to outline rules and regulations governing the operation of business in Nigeria. We hope you enjoy reading this.
Where there is no law, there is no order. As a Republic and a growing country, we have to put in place laws and regulations to guide us.
Without law, there will be disorder in the nation. That is why it is mandatory for every country to have a consultation which will serve as a book of set aside laws and regulations to act as a guide and check to the citizens of a country.
Read Also: 20 Best Home Based Business Ideas in Nigeria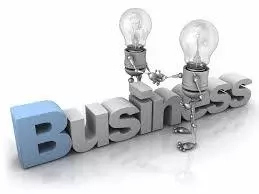 Just as these laws are made, there are different sets or aspects of the law concerning, health, life, marriage, business, travelling, etc.
As a citizen of Nigeria, you are expected to follow and abide by the rules and regulations of the country. Just as you reside in the country, you are expected to abide by its laws.
If you are resident in a country and you wish to start up a business of your own for personal profits and maintenance, you need to know the laws guiding your business establishment and operation in order to comply with the rules and regulations of the country to avoid any harassment or embarrassment from the local authorities or law enforcement agencies.
It would be so terrible and paint a bad picture of your business if at some point within the start up of your business, it gets shut down for some time due to you not observing the law concerning your business which is why it is necessary to make good and sufficient enquiry into any business and try to know the laws backing the establishment and running of any business.
There are various rules guiding any business establishment, either Sole proprietorship, a private company, whatever business you embark on, there are certain rules for you to follow.
When you have plans to start up your business, there are certain things to do and things not to do. A brief highlight on these things:
Read Also: 50 Untapped Business Ideas in Nigeria
1. Hire A Lawyer From The Start Of The Business
Getting a legal officer who knows the law and how to interpret the law concerning your business is essential for your business as they will be able to offer legal advice regarding the start up and operating of your business, what you have to do and what not to do.
Most people do think they do not really need a leader until when they are involved in our legal dispute with another business body or a regulatory agency.
You have to keep a lawyer handy in case of anything, as he is the best person to guide you from the start to avoid any future problems. They say Prevention is better than cure.
2. Try To Select The Appropriate Legal Structure For Your Business.
Choosing the right structure and form for your business, is as important as choosing your business partner. The structure of the business, plays a vital role in the way the business is run, and determines the liabilities and responsibilities the owner/s of the business take on.
It is also essential that the registration/incorporation of any business or structure is completed within the specified time.
Where it is a company being incorporated, the incorporation is to be completed before the start of the business. With business names, whilst business can commence without registration, the Nigerian Companies and Allied Matters Act states that the business must be registered within 28 days of the start of the business.
The need to seek proper legal advice as to the appropriate legal structure for your start-up cannot be overstated.
3. Payment of Taxes
People do complain about tax payment eating up their profits, but what if the law catches up with you as a tax evader, don't you think the consequences will be grave?
You must have heard of where footballers fail to pay taxes in the countries they reside, they are charged to court and other heavy fines added to the tax amount which they are support pay, and they pay it all.
It is better to avoid a future occurrence which can be avoided now than waiting for it to happen later only for us to regret. It is advisable that every business owner pays he's tax to the relevant authorities.
Read Also: How to Improve Small Scale Business in Nigeria
4. Register your Brand or Design
It is important to do a proper search on whatever logo or design you are giving to your business. Sometimes ideas of individuals may be the same without the intention of any one copying from the other.
I remember Writing a song in the year 2015 which had the same title as a popular musician in Nigeria who is married, I wrote the song but didn't go to any studio to produce the song but the next month, I was surprised hearing the song on MTV Base, many times I asked myself how this guy got the title and some of the lyrics I used cause I never showed anybody that song.
This is why you have to register your business logo or brand to be sure it is not used by any other business. Get to the Patents Right and Trademark offices and get informed.
5. Always Comply With The Laws
Being a law abiding citizen makes you a patriotic Nigerian. So whatever business law or rule needed to be observed, just do your best to abide by all of them without trying to evade or avoid any.
Let us look at some Rules and Regulations governing business operations in Nigeria;
Some Rules and Regulations of Business:
1. Registering a Company or Business
The primary law governing companies and businesses in Nigeria is the Company and Allied Matters Act (CAMA). It deals with the various types of company structures, eligibility, process for registration, and rules for operation of the business.
The regulatory body that is in charge of implementing the provisions of the CAMA is the Corporate Affairs Commission (CAC).
The various business structures allowed in Nigeria are – registered business name, companies limited by shares, company limited by guarantee, unlimited company (all companies may be private or public), and incorporated trustees.
For you to register your company or business, this are the requirements to register unless said otherwise for small businesses:.
A company must have a minimum of 2 members, and a maximum of 50 members
Founding members must not be – under the age of 18 years old (unless at least 2 other members are over the age of 18)
The current minimum share capital of a company to be registered in Nigeria is N10, 000
What documents do you need for incorporation?
Memorandum and Articles of Association
Notice of registered address of the business
List, particulars, and consent of the first Directors of the company
Statement of compliance by legal practitioner
Upon successful registration, the company is presented with a Certificate of Incorporation.
Read Also: 11 Steps To Start Your Own Business in Nigeria
2. Trademark Registration Law
A trademark is a word, phrase, symbol or design, or a combination of words, phrases, symbols or designs, that identifies and distinguishes the source of the goods of one party from those of others.
Once a trademark is registered, it enables the trademark owner to amongst other things- take legal action against anyone who uses the registered mark without permission, sell and/or license the registered trademark and allows the owner to legally put the ® symbol next to the brand – to show ownership and warn others against using it.
In Nigeria, the legislation, which governs the registration of trademarks, is the Trade Marks Act (and the Trade Mark Regulations made pursuant to it).
The government agency that is in charge of the registration of trademarks is the Trademarks, Patents and Designs Registry, Commercial Law Department, Federal Ministry of Industry, Trade And Investment.
What Really Needs A Trademark Registration?
Device, brand, heading, label, name, signature, word, letter, numeral, or any combination thereof;
For it to be eligible for registration it must contain or consist of at least one of the following essential particulars –
The name of a company, individual, or firm, represented in a special or particular manner;
The signature of the applicant for registration or some predecessor in his business;
An invented word or invented words; a word or words having no direct reference to the character or quality of the goods, and not being according to its ordinary signification a geographical name or a surname;
Any other distinctive mark
In order to have exclusive use of your trademark, it is pertinent that you register it. Unlike with copyright, protection does not vest automatically in the owner. Not registering a trademark would mean that you do not have exclusive right to use it.
The Process for Registering a Trademark:
The Trademark registration process can be broken into 3 general stages:
Availability Search – Here a search has to be done to determine if your trademark already exists or not. The outcome of the search will help you determine whether the proposed mark may be registered or not.
Trademark Application – If there is no similar mark, you can then apply for registration. If the application is deemed registrable, the registry issues a Letter of Acceptance that serves as an approval in principle. After the acceptance has been issued, the mark is advertised in the Trademarks journal published by the Trademarks Office.
Application for Certificate – Once the proposed mark has been advertised, an interested party may oppose the registration of the mark within 2 months of the advertised journal. If the mark is not opposed within 2 months, you may then apply to the Registrar for a Trademark Certificate.
A trademark is valid for an initial period of 7 years, and then for further renewable 14-year periods.
3. Insurance Laws
Getting the required insurance coverage is an important part of setting up a business in Nigeria. There are a number of mandatory insurance policies that businesses have to obtain in order to lawfully operate in Nigeria.
These compulsory insurance policies are those that are mandated to be taken out by the relevant laws for the protection of third parties and the general public.
Statutory Group Life Insurance
Builders Liability Insurance
Occupiers Liability Insurance
Employee Compensation Contribution
Motor 3rd Party Liability
4. Paying of Taxes
Nigeria is a Federal State, and as such all the different levels (Federal, State, and Local) have taxing powers. Although we will list the federal taxes, as they are applicable in all states of the Federation.
The Taxes and Levies (Approved List for Collection) Act, CAP T-2, Laws of the Federation of Nigeria ("LFN"), 2004 provides a list of the taxes that each tier of government can charge in Nigeria.
Companies Income Tax
Personal Income Tax
Capital Gains Tax
Tertiary Education Tax
Value Added Tax
Information Technology Tax
Each tax is administered by the Federal Inland revenue service.
Read Also: How To Start Bitcoin Business In Nigeria
Conclusion
Before starting up your business or while in the course of running your business, you have to take note of these rules and regulations which are the prevailing laws about business in Nigeria.
So in order to avoid any future orders present embarrassment from regulatory bodies, do the needful as pertaining to your business.
Buy and Sell Bitcoin in Nigeria - Register for free on Luno
Click here to see the latest
Study Abroad Scholarships and Guides
Click here to see the latest
Jobs opportunities in Nigeria
.
Copyright Warning!
We work really hard and put a lot of effort and resources into our content, providing our readers with plagiarism-free articles, original and high-quality texts. Contents on this website may not be copied, republished, reproduced, redistributed either in whole or in part without due permission or acknowledgement.
Proper acknowledgement include, but not limited to (a) Proper referencing in the case of usage in research, magazine, brochure, or academic purposes, (b)"FAIR USE" in the case of re-publication on online media. About possible consequences you can read here: What are the consequences of copyright infringement? In an effort to protect our intellectual properties, we may report your website to Google without prior notice and your website be removed from search engines and you may receive a strike. All contents are protected by the Digital Millennium Copyright Act 1996 (DMCA).