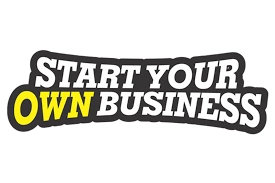 You might want to ask, what does it take to start a small business in Nigeria? Here in this post, we are going to show you detailed well-researched steps to start your own business in Nigeria. We hope you find this post useful.
Starting a business of your own has been a thought or decision on the mind of many Nigerians. This is because of the economic situation of the country.
👉 Relocate to Canada Today!
Live, Study and Work in Canada.
No Payment is Required! Hurry Now click here to Apply >>
Immigrate to Canada
There are few jobs in the country and even the jobs that are available, workers are being laid at any time the employers wish.
Read Also: 6 Freelance Businesses You Can Start Tomorrow Morning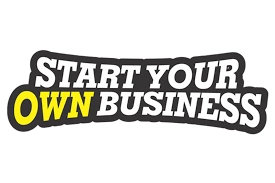 Now more and more of businesses spring at every corner, either in small, medium and large scale, it all depends on what the individual wants to do.
The primary aim of any business owner is to make profit and close a gap which is open due to the lack of a particular need by the populace. So any one going into business goes in with a mindset to make gains and satisfy customer's needs.
Anyone going into business without the mindset of satisfying customer's needs is actually in the business for joke. we earlier wrote on how to start a business in nigeria. You need a take a look at this post for more clarification.
With the way salary earners are complaining of low pay and poor working conditions, people are being diverted to the idea of going into business.
Handling your open business gives you the chance to work at your own time and pace, be your own boss and also create employment for others no matter how small and you will be also be able to make an income for yourself.
Read Also: 9 Steps to Start Nylon Production Business in Nigeria
👉 Relocate to Canada Today!
Live, Study and Work in Canada.
No Payment is Required! Hurry Now click here to Apply >>
Immigrate to Canada
How Profitable is starting your own business
Starting your own business gives you a chance to fill up the gap created by the needs of customers thereby making an income for yourself using this opportunity.
Your own business gives you the chance of earning at your own pace; it also makes you be an employer of labour and skill.
In a situation where the government has failed to provide jobs for the qualified, graduates and all those seeking employment; starting a business has become the next option for any individual who is tired of chasing and applying for jobs and getting no employment.
People who have started their own Business
If you ask me, I would say that there are a lot of people who have done well for themselves by starting their own businesses and not waiting for jobs but creating these jobs by themselves.
First of all, look at Alhaji Aliko Dangote who is the richest man in Africa and the owner of Dangote Group which is involved in different aspects of production across the nation, with he's latest venture being going into oil & gas.
He started his business with a small amount of money over 15years ago, growing the business little by little until he got to the level he's in now.
Also looking at another individual is Chief Innocent Chukwuma who is the CEO of Innoson Motors, he started as a spare parts dealer in Nnewi selling spare parts in small quantity until he got to the level he is at now, being a top producer of automobile products and now he has gotten into producing of cars. He is the first Nigerian to go into production of automobiles.
No one will claim not to have heard of Coscharis Motors, he too also started very small; he was an apprentice and when was leaving his boss, he was given only 200naira as severance payments, yet he didn't just relax saying that 200naira can do nothing, he started something with his brother and even though the business ended on a sour note, he didn't give up, he still pursued business and look where he is now, he is the number one seller of BMW products in Nigeria.
Take a look at Linda Ikeji who started as a blogger, then no one had the idea of blogging in mind, but she had it, started and now she has a lot of bloggers working for her on her site now. She started her own business and excelled in it, thereby making others want to follow her footsteps.
With these few examples, we see how various people went into business and continued in pursuit with their targets and aim at heart, they got what they want. You too can do it, if only you just start.
Read Also: 50 Good Business Ideas to Start in Nigeria
Opportunities Available
Look around your area, vicinity or places you must have visited, there is a great need of one commodity or services which is unavailable to the environment, there are a lot of businesses to indulge in which will fetch in a lot of money as the years goes by, all you need to do is to find the appropriate business which will suit your environment had dive into it. There are lots of opportunities in the business world; all that is needed is grabbing the opportunity.
Target Market, Competitions and Profit Forecast:
Setting your target is one factor to consider in starting your own business, because if you do not have a target, you will not be able to make profits.
Your target market should be large and accommodating. Do not go into a business which has a small target market, unless the profits to be gained are huge.
Competitions are a great part of any business, no matter how small the business is, there is always competition to be faced, although this is not a discouraging factor, but a motivator to push you to success, it all depends on how you wish to see the challenge.
There are just few business which may allow you to see great profits after 6months of start up, but the fact remains that once it starts coming in, there is no stoppage to the profits and within a year or two to three years, your profits must have tripled. So there is no harm in starting your own business at this time.
Now how will you be able to start your own business, these are the steps.
How to start your own business:
1. Do a feasibility Study
For every business you wish to start, you have to know how feasible your business is. Because your aim is to make profits so you have to ascertain how feasible your business is.
2. Make out your Business Plan
Next, you have to draw out you business plan for your business, because a business  without a plan may turn out to be something else, but with a plan you will be able to watch and monitor your business and know if it is growing or not and also state out your objectives in the business.
3. Knowledge and Experience Needed
For every business you want to indulge in, you have to get good knowledge and experience of the business because it will help you in understanding the business and how to effectively run the business.
Also you will be able to manage situations that may come up in the business later. Your ability to manage such situations will depend on your knowledge of your business.
Read Also: 4 Business You Can Start without Capital In Nigeria
4. Raw Materials needed
You will have to determine what raw materials you need and how to get them and their nearness to your business. Also consider the prices so you will not buy at a higher price, then produce or create services and sell at a low price, thereby making losses.
Raw materials are the things which you need to start up your business, things which will be turned to finished products or services. There is no business that can be run without the use of raw materials.
5. Equipment Needed
Most businesses do require some equipment to help with the production of goods and services, so for whatever business you decide to go into, you have to decide what equipment you will need, remember you have to go for equipment with affordable price but do not compromise quality because of price.
6. Technology Needed
This also goes in hand with the equipment needed; you have to ascertain the level of technology that your business will be requiring.
As the world of technology is developing yearly, most businesses now look up to technology to make the production process faster and easy.
7. Best Location for the business
Location makes a business reachable. So you have to consider the best location for your business. You also have to consider a location that is near to your customers or to the market you sell to as this will make them comfortable to reach you and make you to be easily accessible.
There are a lot to consider in location because it is almost important as getting funds and raw materials for your business.
8. Funding Needed
Most importantly is funding of your business, you cannot start your business with papers or leaves but with money. So for whatever business you wish to start, you need to have available finances.
Maybe you will have savings from which you wish to use in starting. But if you do not have any, you can get a loan from any commercial banks, so long as you have collateral which is equivalent to the value of loan you wish to take.
There are also cooperative societies too, you could join any of them and make a request for a loan according to the rules of the cooperative union. Starting a business in Nigeria with small capital is good when you don't have a huge budget to invest.
9. Business name registration/licensing
There is a need to register your business name in order to avoid a case of someone else using your name to start another business somewhere else thereby confusing your customers or future customers.
The Corporate affairs commission is the body in charge of registering businesses. They have offices across the 36 states of Nigeria.
There are also businesses which need a license before they can be operating, you have to obtain the necessary license from the regulatory bodies before you can start business.
10. Packaging and Distribution
When it comes to this aspect, you have to really consider what you have to do in packaging and distribution, as this is a key factor to draw customers to yourself.
With an attractive packaging, people will love your product without you begging for it and also a good distribution network will make your goods and services reach a wider range of customers.
11. Management
The process of making your business work and making it survive is your ability to manage your business. Poor management will make it fold up quickly, so whoever that is the manager of your business must have good management skills and if you will be your own manager, you have to know the basics about management.
Read Also: How Lucrative Is Printing Business In Nigeria
Promotion tips for your business

You need to know that a good marketing strategy is the best way of selling your products. You may need a marketing personnel or advertising company to help you with this.
A good advert draws customers also to your brand. So pay attention to your marketing strategy as this would help you propel your business.
Also have a contact line, website, mail address through which your customers can reach you at any time, and also pay attention to your customers, try to know if they were satisfied with your services and if they were not, assure them of an improvement.
Conclusion
In summary, a business is essential to every individual in Nigeria as the economy cannot sustain even a family with the numerous needs, even a bachelor still has needs which may not be met due to insufficient income, but with a business you can augment your income. I hope you grab this opportunity towards being an entrepreneur.
👇👇👇👇👇
Immigrate to Canada Via Job Offer!
Get latest Jobs in Canada for foreigners with visa sponsorship 2023 and how to apply. Don't miss this opportunity that can help you relocate to Canada with your family.
👇👇👇👇👇