Here in this post, we are going to give you a guide on the steps to produce spaghetti in Nigeria. We hope you find this post useful and educating.
Business Overview
Spaghetti, as it is popularly known in Nigeria but it's real name is PASTA, is a universal product consumed worldwide. It is often made from durum wheat, semolina and water with eggs.
👉 Relocate to Canada Today!
Live, Study and Work in Canada.
No Payment is Required! Hurry Now click here to Apply >>
Immigrate to Canada
It comes in different shapes and sizes. Other flour grains can be used to produce spaghetti. It is popular because it is easy to prepare, pocket friendly and also nutritional and can be used in a great number of ways (caterers know better). All across many supermarkets, stalls, or anywhere any food items are sold, you are sure to get spaghetti there.
Read Also: Steps to Start Local Rice Production in Nigeria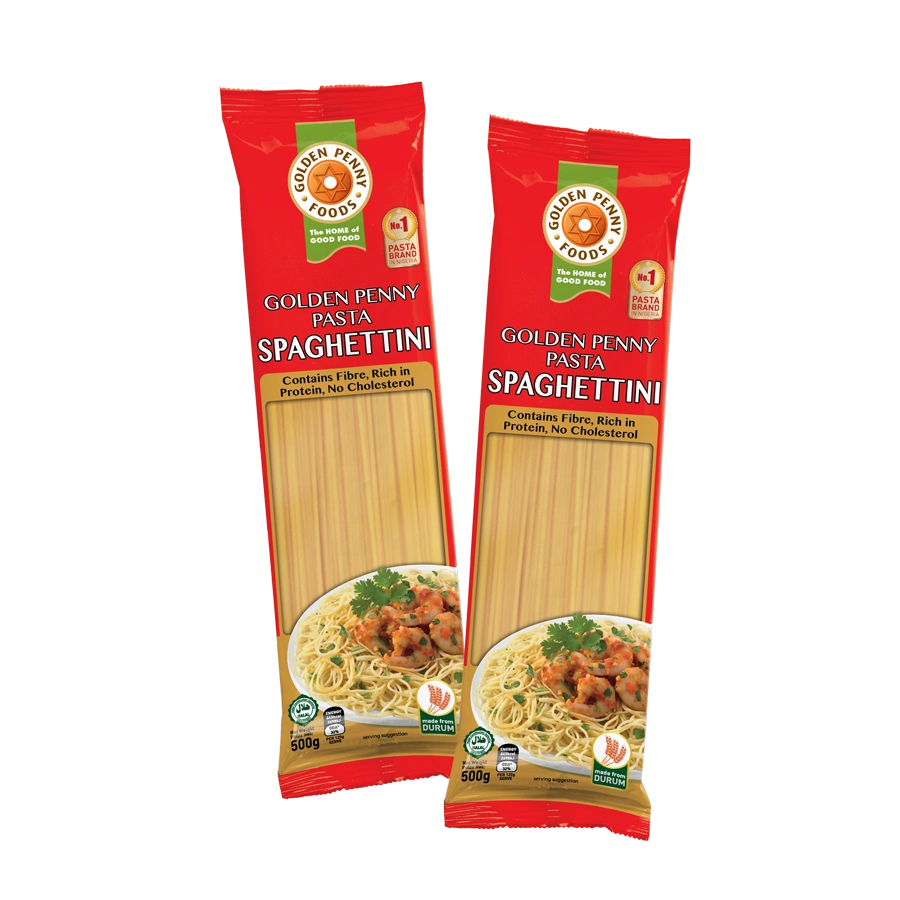 Many may think that spaghetti does not add any nutritional value to your diet, but may I surprise you with the fact that spaghetti or pasta is a source of carbohydrate to the body, also the body needs fibre to aid bowel movement; Spaghetti is a good source for that, it also provides vitamins for the body and minerals, spaghetti contains magnesium which supports body metabolism, and also potassium which aids fluid balance and helps to maintain body ph.
Read Also: 6 Steps to Produce Sugar In Nigeria
How Profitable Is The Business
Pasta or spaghetti business is really profitable if you go into this business with a sole purpose of starting small to supply within your area, if you have a good recipe for your production, because this can be produced from home from your own kitchen if you wish, all you have to do is to get a great recipe which will give a great taste.
Then get your pasta into the market and once they start buying and love your product, they will come back for more. Many people who look for a substitute for noodles go for spaghetti, so you can actually cause them to patronise you if they do not want noodles.
There are many producers of spaghetti in Nigeria, depending on your location. When you get to the north you will get OBA and other less popular names but when you come to the south and east, you will get Dangote, Honeywell and Golden Penny which are very popular.
These companies have made good profits from the spaghetti business and have even dived into noodles making business.
Opportunities in the Market
Lots of opportunities are present in this business because nobody really looks at the name of the pasta they are buying, all they want is the one that is affordable, so with you as a new entry, you can come at a lesser price than the normal price that others sell and sell at an affordable price which will not affect your cost of production.
With a good affordable price and good pasta which brings a great taste will make your customers start looking for your product at any store.
Target Market/Competition
Your target market is the food lovers and those who will not want to go for noodles, as this is a substitute good for noodles. Those who will want to prepare something quick which will last longer in the stomach than noodles.
People will be looking for a product that will be different from what the other producers are selling and something that will be very affordable.
The competition will be a bit stiff but with time your goods will get used to the market and before a short while, there will be an improvement in your sales.
How will you be able to go about this business is a question you will be asking, but there are various approaches to this business, you may want to start the business based on the scale you find yourself due to resources at your disposal. You can start from your home or you can get your own production space where you can produce on a larger scale.
Read Also: Top 10 Tomato Producing States in Nigeria
How to start spaghetti production
1. Knowledge and Experience
You need to know how to make pasta or spaghetti yourself in order for you to go into this business. This will help you to have your own special formula or recipe for the production which will make you be unique.
You can go to catering schools or watch videos online or get international cookery books to help with the learning. But it is better to go to a spaghetti producer and learn from them first.
2. Getting your Raw Materials
You will have to get your raw materials for the production of your spaghetti which is not hard to get.
The major raw materials are
Flour
Eggs
Water
Wheat
Milk (optional)
Olive oil
Salt
You can see that the materials used are just a few needed to make spaghetti are just but few.
3. Get your equipment
There are equipment which you will need to produce your spaghetti which are;
A working table
Extruder
Mill-cutter
Pasta dryer
Refrigerator
Sink and cooking gas
Scale
4. Technology needed
If you will like to take your production to a larger scale, then maybe you will need these equipment with higher technology, which are;
Automatic ravioli maker
Gnocchi maker
Moulding pasta machine
Cutter attachment
Now let me give you a breakdown of the simple steps to make spaghetti;
Combine 2 cups of flour and 1/4 teaspoon salt on working board, make well in centre. Whisk 3 eggs, 1 tablespoon milk, and 1 teaspoon olive oil in small bowl until well blended; gradually pour into well-mixed flour mixture while mixing with fork or fingertips to form a ball of dough.
Place dough on lightly floured surface; flatten slightly, then knead the dough. Continue kneading 5 minutes or until smooth and elastic, adding more flour to prevent sticking if necessary. Wrap dough in plastic wrap; let it stand for 20 minutes.
Unwrap dough and knead briefly (as described in step 2) on a lightly floured surface. Using lightly floured rolling pin, roll out dough to a thick circle on lightly floured surface.
Gently pick up dough circle with both hands. Hold it up to the light to check for places where the dough is too thick. Return to the board; even out any thick spots. Let rest until dough is slightly dry but can be handled without breaking. Lightly flour the dough circle and roll loosely on a rolling pin.
Slide rolling pin out; press dough roll gently with hand and cut into strips of the desired width with a sharp knife. Carefully unfold strips.
Pasta can be dried and stored at this point. Hang the strips over pasta drying rack. Dry for at least 3 hours then store in an airtight container at room temperature up to 4 days
With these steps, you have produced your own pasta.
Read Also: 6 Steps To Produce Groundnut Oil In Nigeria
5. Best location for your business
The best location for your business is somewhere close to your target market. You know the different markets or places you can get many people to patronise your pasta or spaghetti.
Mostly in a neighbourhood with many families around you is a good way to start your business. It will make it easier for you to be located for those who want to purchase.
6. Business registration and licensing
For whatever business anyone plans on venturing into, you have to get a registration and a license to operate, especially when you are producing food to be eaten by a large number of consumers.
As spaghetti is a fast selling product, you have to get a registration and licensing to produce from the relevant bodies especially NAFDAC.
Then you have to get your pasta name registered by the corporate affairs commission so no other person can use the name for a separate business or try to replicate yours.
7. Funding of Business
This business can be started from the comfort of your home and be grown with time. So it will not entail much capital.
You can start from your savings, but if you want a larger scale where you will need more technology, you can get some financial support from friends and families or take a loan from a commercial bank.
8. Packaging/Distribution/Marketing tips
As a matter of fact, the packaging which you give to your spaghetti can make you gain good profit in no time, giving it an attractive pack will make people notice it and be attracted to it.
Then you have to work on your distribution and marketing, as this will go a long way to boost your sales and presence in the market.
Word of mouth advertisement and use of flyers or posters in different shops will be a good way to start at first, and as time goes on with the improvement of sales, you can involve other means.
9. Promotion tips
Try to make your product different in look from others which are present in the market. You could try a new shape or style. Also, try out new recipes for your pasta production to give your customers something to look out for in your pasta.
Read Also: 9 Steps to Produce Flour in Nigeria
Conclusion
In summary, this is a good way to boost your main source of income just right from your home with no stress in production but much work at marketing and distribution.
If you are looking for something you can do at home when you are less busy, think of producing pasta/spaghetti. You do not even need to buy spaghetti in the market again, because you can make your own spaghetti at home.
👉 Relocate to Canada Today!
Live, Study and Work in Canada. No Payment is Required! Hurry Now click here to Apply >> Immigrate to Canada
👇👇👇👇👇
Information is Power!
Don't miss any valuable information or opportunity that can change your life, business, and family positively and permanently.
👇👇👇👇👇
👍Advertise your business on InfoGuideNigeria.com!
From just N9,999 per month, you can advertise your products and services to over 1,500,000 monthly users on our website. Click here to read more.
Copyright Warning!
Contents on this website may not be republished, reproduced, or redistributed either in whole or in part without due permission or acknowledgment.
.
Proper acknowledgment includes, but not limited to (a) LINK BACK TO THE ARTICLE in the case of re-publication on online media, (b) Proper referencing in the case of usage in research, magazine, brochure, or academic purposes,.
.
All contents are protected by the Digital Millennium Copyright Act 1996 (DMCA).
.



The images, except where otherwise indicated, are taken directly from the web, if some images were inserted by mistake violating the copyright, please contact the administrator for immediate removal.
.
We publish all content with good intentions. If you own this content & believe your copyright was violated or infringed, please contact us  for immediate removal.
🤑 Start Making Money from home today!
👉 Get the correct
FREE FOOTBALL PREDICTION
TIPS
and
Guides
today.
Click here