Here in this post, we are going to give you a step-by-step guide on how to start up a bank in Nigeria. this information is vital for those who are thinking of setting up a banking business.
Banking operations and the banks itself could be tiring and frustrating most of the times, but banks make money by taking custody of your money for you and you may not even know it.
There are many ways through which one can make money through the banking system in Nigeria. For instance, through loans.
Read Also: Top Ten Banks in Nigeria You Can Trust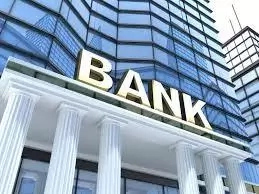 When a bank gives loans to its customers, it gives a particular time for the loan to be paid and at an interest rate. This interest rate is a means through which they make money.
There are various means through which banks make money for themselves, and do you think of owning your own bank sometimes?
If you do feel so, let me give you a glimpse of how to start a bank of your own where you can make the operations better.
But I will tell you this, it is not an easy task or like other types of business which you will just start within a month of planning and preparations. Besides, the start-up capital is very huge, so you cannot think of starting a bank with 2million naira or 10 million naira.
However, with a good team, planning and financial resources you could start a bank and be making lots of money holding other people's money. Every business has its own risk, and the more risky the business is, the more profit or gains it brings.
Read Also: 6 Functions Of Commercial Banks In Nigeria
Now take a look at most prominent people who own banks and see the truth is the fact that the banking business is profitable, take a look at the likes of
Jim Ovia of Zenith Bank Plc;
Tony Elumelu of United Bank Of Africa Group
Pascal Dozie of Diamond Bank
Looking at the owners of this three banks and their profile, you cannot say that they have not done well for themselves through the bank business.
Operating a bank can be challenging but it gives you a chance to provide financial needs of people and gain trust, while putting yourself in the market and making it possible for you to make money for your business. But be conscious of the fact that it is not an easy task at all.
Also competition cannot be avoided, you will have to compete for customers from popular banks like GT Bank, Stanbic Bank, Eco Bank, Access Bank and the rest of them.
But you have to look at the fact that no Nigerian has a single bank account, even I myself have up to 5 Bank accounts, so there is an opportunity for you to get customers, banks do lose some customers and other banks do gain customers, so there is competition and there is opportunity for you so long as you take the required steps and work towards a perfect goal.
Enough of long talk and let us talk about how to start the business; there are a lot of steps to take to start up your own bank in Nigeria;
1. Get Experience
You cannot leave your usual everyday job ad come out with an idea of setting up a bank. You should have the experience of the financial sector.
You should have worked with a bank and understand its operations fully alongside its activities to effectively plan yourself towards starting a bank.
If you are a Doctor or a Geologist, You cannot get up to start a bank without knowledge of the banking sector, you will just pour your money to the gutters. So gain experience, work in a bank and understand its operations fully.
Read Also: 6 Problems Affecting Digital Banking In Nigeria
2. Choose The Type Of Bank You Want To Run
There are various types of banks which operate in Nigeria, so you have to choose which of them you want to run. The various types of banks in Nigeria are;
Specialized Banks (these are development banks, microfinance banks, mortgage banks)
Merchant Banks and
Commercial Banks
Now the type of bank which you wish to operate must be within this range.
3. Do A Feasibility Study
Based on the category which you have chosen, you will have to conduct a feasibility study on the type of bank you want to start up, how it will affect the economy or the lives of the people around you.
4. Choose And Appoint Your Board Of Directors/Raise Your Capital
After doing your feasibility study, you can then choose your partners and board of directors, as they will help you in the running of the business as it starts and make sure the bank is run according to banking practices and operations.
Also you have to raise your capital for the start up of the bank and also, raise money for the other necessary requirements which may be asked of you by the regulating bodies before the establishment of your bank.
Read Also: 6 Roles Of Banking In Nigeria Economy
5. Get Your License Form From The Central Bank
The regulatory body in charge of all bank operations in Nigeria is the Central Bank of Nigeria (CBN). You will have to approach them to get your license form for approval of operation.
This would take a while before they approve your application because they will have to be sure of your intentions of wanting to start up a bank because you will be dealing with people's money, so they have to investigate you critically.
Now there are three different requirements for the obtaining the License which are;
Grant of Approval in Principle
Grant of Final License
Pre-commencement of Operation requirement
The first requirement which is the Grant of Approval in Principle, entails you submitting a formal application to the CBN Governor, and also with a feasibility report of your intended bank, a draft copy of the memorandum and articles of association of the proposed bank, a comprehensive list of the shareholders, directors and main officers of the proposed bank, an application fee and any other document which will be required of you by the CBN.
After all these are fulfilled within a 6 months period, you will then submit the following;
A stated license
3 certified copies of Certificate of Incorporation of the Bank, Memorandum and articles of Association, CAC forms and the particulars of the directors of the bank
Proof of the exact Location of the head office of the bank
Bullion vans with necessary security equipment and personnel
Proof of installation of I.T Equipment and facilities
Proof of presence of strong room and loading bay
Letters of offers and acceptance of the entire management team
When all these are provided and you are granted the final license, before you can start operations of the business, you need to submit another set of documents before you can start, which are;
Evidence of admission into the clearing house.
Copy of shareholders register
Copy of share certificate issued to each investor.
Draft copy of opening statement of affairs signed by directors and auditors.
Evidence of insurance coverage for cash such as Cash-In-Transit (CIT), Cash on Counter, Strong room/ Vault, etc,
Insurance policies.
Manual of Operation.
Evidence of readiness of cheques and other security documents.
Minutes of Pre-Commencement Board Meeting.
Evidence of adequate security arrangements – physical and
logical such as:

Uniformed and/or plain cloth policemen
Uniformed security guards
CCTV especially in the banking hall, strong room and loading bay areas
Raid alarm (especially foot operated type) inside the teller cubicles, and fire alarms at strategic points within the premises
Regis cope camera
Cash movement & escort vans fitted with communication equipment
6. Register Your Bank Name With Relevant Authorities
It is expected that every business gets registered with the Corporate Affairs Commission so you can own rights to your design, logo and name so one can use that which belongs to you. Choose a name which sounds matured and business oriented and choose a logo that passes a strong message of trust.
7. Getting Locations/Branches
After all the necessary has been done, you have to prefer different locations for your business. Your bank is not supposed to have just a location; it should have different branches in different states as possible.
8. Funding Of The Business
It will not be wise going for a loan to start a bank. You should have some savings of your own to start the bank and also, you could combine funds with friends or business partners who will form the capital base for your bank and every other necessary funding for the bank. You will require above 100million naira as funds to start up your bank.
As you can see the requirements for a bank are numerous are tedious, before you could start up all these processes and then begin operation, it could take you between 18-24 months, that is why I said starting a bank is not an easy task. But if you are able to overcome all these hurdles and kick start the Bank, you are sure of making a lot of money.
Read Also: Stanbic IBTC Bank Recruitment 2018 (3 Positions)
9. Marketing And Advertisement
In the presence of competition, you will need a strong advertisement to make yourself known to the public and get them to bank with you and also you need innovative products and ideas to get the customers coming continuously and boost sales and banking operations. What make the banking business beautiful are new and innovative products which attract a lot of customers. You need a strong and hardworking marketing team to pull through for you
10. Establish A Legal Department For Your Bank
This would help you understand and observe the various banking laws and help the bank in case of any matters that has to do with the law.
11. Get Good/Quality Staff
Getting a good and quality staff will help your bank grow and make operations and activities in the bank run smoothly.
Conclusion
In conclusion, I must say that the starting of a bank is not easy but it also goes to show that there are huge gains or profit in the business; all you have to do is have the patience and the financial wherewithal to undertake the task and be ready to reap the maximum benefits in this business. Follow the steps given judiciously and wait for your movement to the next stage.
Make money writing for us. Apply for
Freelance writing jobs in NIgeria
.
.
Copyright Warning!
Contents on this website may not be republished, reproduced, redistributed either in whole or in part without due permission or acknowledgment.
.
Proper acknowledgment includes, but not limited to (a) LINK BACK TO THE ARTICLE in the case of re-publication on online media, (b) Proper referencing in the case of usage in research, magazine, brochure, or academic purposes,.
.
All contents are protected by the Digital Millennium Copyright Act 1996 (DMCA).
.
We publish all contents with good intentions. If you own this content & believe your copyright was violated or infringed, please contact us at [infoguidenigeria@gmail.com] to file a complaint and we will take necessary actions immediately.