Charity
Steps to Start Up a Foundation in Nigeria
Here in this post, we are going to give you a detailed and well-researched guide on steps to start up a foundation in Nigeria.
A foundation is a legal category of nonprofit organisation that either donates funds and support to other organisations or provide the source of funding for its own charitable activities and purposes.
A foundation can also be called a charitable foundation. Foundations do not distribute its income to the shareholders, leaders, or members of the organisation.
Read Also: 6 Freelance Businesses You Can Start Tomorrow Morning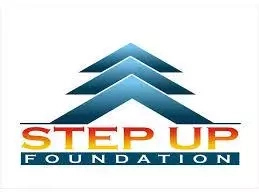 They are tax exempt, I.e they do not pay income tax on the money they receive for the organisation.  Foundations may be focused on interests such as health care, defence of children, civil rights, educational funding, religion, etc.
Foundations can be run either privately or publicly. Private foundations are charitable organisations that are created and primarily funded by an individual, family, corporation, or any other single financial source.
They do not seek public funding. The assets of a private foundation are known as endowments and it is used to generate income to run it.
Public charities are charitable organisations that receive funds from various sources which may include private foundations, government, corporations, individuals, or other public entities. Public foundations engage in fundraising, as well as other forms of public financial support.
Read Also: 5 Functions of Nigeria Employers Consultation Association
The legal definition of what can be referred to as a charitable organisation depends on its country of origin and the location or country in which the foundation operates.
In Nigeria, charitable foundations may be registered as an association with incorporated trustees or a company limited by guarantee.
Under section 26(1) of CAMA ( Companies and Allied Matters Act), a company formed for the promotion of interests such as commerce, art, science, religion, sports, culture, education, research, charity, or other similar objects where the income and property of the company is applied solely towards the promotion of its objects and no portion of the company's income or property may be paid or transferred directly or indirectly to the members of the company except as permitted by the this Act is referred to as a company limited by guarantee.
An association with incorporated trustees is an association of persons, which appoints one or more trustees and pursues registration under Part C of the Companies and Allied Matters Act.
Once this association is registered, the trustee or trustees become a body corporate and has/have perpetual succession as well as the power to sue and be sued on behalf of the association.
Under section 673 of CAMA, associations with incorporated trustees can come in two forms. The first form occurs where the trustees are appointed by any community of persons bound together by customs, religion, kinship or nationality.
The second form occurs where trustees are appointed by any person or association of persons established for any religious, educational, literary, scientific, social, development, cultural, sporting, or charitable purpose.
There has been an increase in the number of foundations in Nigeria over the years. Some foundations in Nigeria are: TY Danjuma Foundation, Rochas Foundation, Fistula Foundation, Kokun Foundation, Airtel Touching Lives, Medical bridges Nigeria, etc.
Read Also: 9 Functions of Nigeria Computer Society (NCS)
Profitability
Foundations are nonprofit organisations and as such, are not set up to generate profits for its owner(s). No portion of the income or property of a foundation may be paid or distributed, directly or indirectly, to irs members except as permitted by law.
However, the staff of foundations are paid while some volunteers may be reimbursed for expenses, reasonable benefits and/or nominal fees for services.
Notable Foundations in Nigeria
There are numerous foundations in Nigeria. Some of these foundations are:
Medical bridges Nigeria
Dangote Foundation
Family Care Association (FCA)
Kokun Foundation
Ndubizu Charitable Foundation
Tony Elumelu Foundation
New Creation Education Foundation (NCEF)
Kanu Heart Foundation
Airtel Touching Lives
UBA Foundation
Wellbeing Foundation Africa (WBFA)
Fistula Foundation
Tamar Rescue Foundation
MTN Nigeria Foundation
African Artists' Foundation (AAF)
Opportunities for Opening a Foundation in Nigeria
Opportunities exist for opening more foundations in Nigeria. Due to various economic and social issues that are prevalent in Nigeria, more foundations are needed to help address some of these issues.
This is because charitable Organisations provide services beyond the scope of what an individual donor can do. They can effectively identify people in need and provide aid even to places which an individual donor may see as inaccessible. The impact of charitable foundations are far reaching and provide solutions to problems in their specialized areas.
Read Also: 8 Functions of National Emergency Management Agency in Nigeria
Specialized/ Target Areas of Foundations
Charitable organisations have specialized areas they focus on. When starting up a foundation, your area of focus depends on your choice.
Some causes charitable organisations focus on our literacy and educational funding and promotion, relief of poverty, defence of children, healthcare, centres against rape and abuse, religious enhancement, etc.
Needs Foundations Address
There are numerous needs which charitable organisations address in Nigeria. Some of them are:
Promoting and funding literacy and education
Relieving poverty
Offering social services such as the provision of pipe borne water, elimination of prejudices and discrimination, etc.
Offering healthcare services
Defence of children and civil rights
Offering support and relief to survivors of rape, abuse, and violence.
Religious enhancement
Competition
Due to the increase in the number of charitable foundations in Nigeria, the attention of donors and volunteers are now precious.
Charitable foundations compete against each other for the donations of donors and help of volunteers. If volunteers and donors perceive one foundation as making more impact than others, chances are that attention and donations will be given to this foundation more than others; causing most foundations to discontinue their charitable activities due to lack of funding.
To get more donations, you have to carry out your charitable activities in a unique and better way; create an impact and change lives positively.
Read Also: 7 Functions of Nigeria Deposit Insurance Corporation
How to Start a Foundation in Nigeria
Knowledge Needed
No university degree is needed to open a foundation. However, you need to know the numerous demands which running a charitable organisation entails such as having a knowledge of the relevant laws and regulations,  overseeing operations, attracting donors, reviewing programs for possible funding and managing funds appropriately.
You also have to have a real passion for whichever cause or charitable activity you intend to support because you're going to be dedicating a lot of your personal time to the activities of your foundation.
Equipment and Technology Needed
Equipment needed depends on the type of charitable cause you want to operate. For example; a medical charitable foundation will need medical supplies and equipment such as wheelchairs, blankets, crutches, etc.
Most foundations purchase equipment needed for their charitable cause through income generated from their endowment fund.
Some also get the equipment needed from donors who may either donate the equipment or funds for the purchase of such equipment.
Best Location for Setting up A Foundation
The best location for setting up a foundation is the area that needs aid for the charitable cause you pursue.
Funding Needed and How to Source For Funds
The minimum costs of setting up a foundation are the initial filing costs needed to set up the foundation. The cost of filing and other expenses is between N37,000 – N50,000 without a legal practitioner, chartered Accountant or other experts.
However, with experts the cost may be between N130,000 – N150,000 This cost is not static and may vary from one lawyer to another.
Charitable foundations can get funds through:
Government grants
Grants from other foundations
Corporate sponsorships
In-kind donations such as food, clothing, etc.
Interests from endowments/ investment
Fundraising campaigns
Crowdfunding
Individual donations and gifts
Read Also: 5 Functions of Nigeria Fire Service
Business Name
While choosing a name for your foundation, choosing a unique name is essential. Some foundations choose names that best describe the function of the organization such as New Creation Education Foundation (NCEF). Some charitable organisations are also named for people such as Tony Elumelu Foundation. Having a memorable name or a name that best describes your purpose may encourage donations.
Registration and Documentation
The steps on how to register an NGO in Nigeria are also the same for how to register a charitable foundation in Nigeria.
A charitable organisation may be registered as either an association with incorporated trustees or as a company limited by guarantee.
Registration of Incorporated Trustees
a. Check if the proposed name for your foundation is available and reserve it. This proposed name can be reserved for just 60 days before it reverts back for use by another organisation.
b. Procurement of application form the Corporate Affairs Commission (CAC) which contains a memorandum for the guidance of application.
c. Publication of notices in three (3) national dailies; one being a local newspaper widely circulated in the area where the organization is based.
Submission of the duly completed application form in triplicate which should be accompanied by the following:
A formal letter of application
The original newspaper publications
2 copies of Applicant's constitution
Minutes of the meeting whereat the trustees were appointed, having the list of members present and absent and showing the voting pattern, signed by Chairman and Secretary of the Board
.Minutes of the meeting where the special clause rules were adopted into the constitution of the organization; signed by Secretary and Chairman
Trustees (Applicants) have to attach 2 passport sized photographs of themselves
Trustees have to sign against their names on the application form (encl d) and furnish permanent residential addresses
The impression of the common seal should be affixed on page 11 of the form
Payment of NGN37,000.00k (Incorporation of Trustees 30,000, Certify True Copy of Constitution 5,000 and Certify True Copy of Incorporation Form)
Two copies of the application form
Application form duly signed by Secretary and Chairman of the Board
For Company Limited by Guarantee;
Check for Name Availability
Reserve a Name
Fill CAC1.1 Form . You can do this first three steps through the Corporate Affairs Commission website.
Pay appropriate Stamp duty fee to Federal Board of Inland Revenue Service
Pay filing fee to the Corporate Affairs Commission
Scan and save as PDF format the dully completed Form CAC1.1 together with Memorandum and Articles of Association (MEMART), a recognized form of identification for Director(s)/Subscriber(s) and Secretary. Upload the scanned documents for processing on the website.
The Commission is obliged to obtain approval of the Attorney General of the Federation before registration of the Company Limited by Guarantee.
Management and Staffing
If your charitable foundation is an association with incorporated trustees, you need to appoint a board of trustees.  Upon registration, the trustee or trustees become a body corporate and has/have perpetual succession as well as the power to sue and be sued on behalf of the association. This board of trustees may be people you already know and who support your cause.
You may also have paid staff as well as volunteers.
Promotion Tips to Attract Donors for Your Foundation
Connect to donors by making real, personal and urgent appeals. You can use storytelling as well as images or videos to show donors the impact of their donations.
As a new foundation, you can ask for little donations and increase the donations you ask for when your organisation finally becomes credible.
Engage in fundraising activities to attract more donors
Make your website user-friendly so that prospective donors can easily navigate your site and donate
Develop materials that are specifically designed to highlight your charity and community work and reach out to newspapers as well as online magazines to write about your organisation.
Promote your organisation through social media platforms.
Forge philanthropic partnerships with other organisations for specific charitable activity.
Read Also: 7 Functions of the National Salaries, Incomes and Wages Commission
Conclusion
The impact of charitable organisations in Nigeria is wider than what an individual donor can accomplish. Most charities in Nigeria are set up in many states in Nigeria and as such can provide aid to a large number of people. They have extensive knowledge of specialized areas and needs they seek to address.
Opening a foundation is not for profit-making purposes, but for charitable causes. Addressing a need and making a positive impact on people's lives can be very fulfilling for people who open foundations.
Click here to see the latest
Study Abroad Scholarships and Guides
Click here to see the latest
Jobs opportunities in Nigeria
.
Click here to Join
Recharge and Get Paid
Click here to Read Latest School News in Nigeria
Copyright Warning!
We work really hard and put a lot of effort and resources into our content, providing our readers with plagiarism-free articles, original and high-quality texts. Contents on this website may not be copied, republished, reproduced, redistributed either in whole or in part without due permission or acknowledgement.
Proper acknowledgement include, but not limited to (a) Proper referencing in the case of usage in research, magazine, brochure, or academic purposes, (b)"FAIR USE" in the case of re-publication on online media. About possible consequences you can read here: What are the consequences of copyright infringement? In an effort to protect our intellectual properties, we may report your website to Google without prior notice and your website be removed from search engines and you may receive a strike. All contents are protected by the Digital Millennium Copyright Act 1996 (DMCA).