Education
The Importance of Citizenship Education in Nigeria
The Importance of Citizenship Education in Nigeria
Here in this post, we are going to discuss the importance of citizenship education in Nigeria. We hope you find this article informative.
In a politically organized human society know as the state, the citizens play a major role in the democratic, social, economic, political, and development process of the state or nation.
A citizen is a recognized member of a society, state or nation and as such holds the key to participate actively in the democratic process of the state or nation that brings about good governance.
Read Also: 7 Importance of Citizenship in Nigeria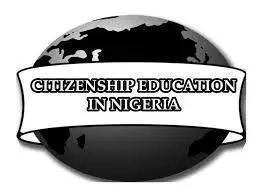 Citizenship which is the keyword of this article is the state of being a citizen of a nation which entitles him or her to some recognized rights and at the same time imposes on him or her some duties and obligations to be performed for the nation. It also involves a state of identity, entitlement to rights and enjoyment of rights and the performance of duties.
What Is Citizenship Education?
Citizenship education is a process or an act involving the acquisition of knowledge and development of skills, attitudes and values in the conduct of the affairs in a state or nation, with the intention of enabling the youths to function effectively as citizens of the state at different levels which includes the state level, national level and international level.
Citizenship education is aimed at preparing youths for social responsibility which would help to solve the rising problems of the country. It also inculcates in the youths the act of patriotism and nationalism.
Read Also: Importance Of Citizenship Education In Nigeria
Related search: Importance of citizenship in Nigeria
Citizenship education equips youths with the notion that they can become better future leaders by teaching them to imbibe civic responsibilities and this involves active participation in democracy, develop decision making and evaluative skills, learn the ins and outs of public policy and make them to know the value of service. Citizenship education emerged as a kind of panacea to solving problems confronting human lives.
In Nigeria, we are in the election period where a new leader has as to be voted for in order to solve the social, political, moral and economic problems in the country and this is where citizenship education comes to play in the sense that it makes youths aware of their civic responsibilities which are to participate actively in the voting process as it will impact greatly in moving the country forward.
Citizenship education educates youths and citizens in general of their basic rights and how they can exercise their rights in an effective manner without unlawful deprivation politically or socially.
The rights of a citizen liberate him or her from political or societal oppression and thus, pave way for the well-being of a citizen in a state or nation.
Related search: Benefits Of Citizenship Education in Nigeria
Citizenship education enriches the citizens understanding on how they can impact positively on the progress and development of the society, state or nation in which they belong to.
It improves the lives of the citizens by exposing them to the benefits they stand to gain when they contribute greatly to the democracy of the state or nation.
Citizenship education in every sense of the word has been considered to be a powerful instrument through which the democracy of a country can be enhanced and maintained for large scale democratic benefits. It is one of the substructures which a healthy democracy must build upon.
Citizenship education lets citizens know more about the constitution and the laws governing a state in other for them to abide by the laws and become upright citizens in the country.
Read Also: The Role Of Citizenship Education In Nigeria
The Importance Of Citizenship Education In Nigeria
1. It Enhances Human Development
Citizenship education inculcates in the youths and citizens that they hold the key to a better future by enlightening them on the significance of contributing their quota to issues of national significance that would lead to national development.
It enhances human development as it teaches good morals, values, and attitudes in order to be a good citizen of a state or nation.
Related search: The importance of citizenship education to national development.
2. It Fosters Political Socialization
Citizenship education perpetuates values that help shape the minds of citizens on who they are and how they should behave in the political and economic institutions in which they live.
Political socialization encompasses the way in which people acquire values and opinions that shape their political stance and ideology. (Wikipedia)
Citizenship education fosters political socialization in the sense that it influences youths and citizen's political values and beliefs and have an effect on their political knowledge, identification, efficacy, and participation in the affairs of the state or nation.
3. It Ensures Political Stability
Citizenship education inculcates in citizens especially the younger ones the political norms and values of the society and the need to avoid political apathy.
The knowledge acquired through the exposition assists them to develop desirable political orientation, patriotic attitudes and national consciousness which are the essential ingredients for political stability.
It also creates awareness which aids citizens to develop democratic values such as freedom of opinion, obedience to the law, justice, liberty, and respect for the constituted authority which in return brings about political stability.
The interrelationship of good leadership and followership ensures political stability in which citizenship education creates awareness.
Read Also: The Role of Citizenship Education in Improving Democratic System of Government in Nigeria
Related search: Importance of citizenship in a country
4. It Promotes Good Governance
The issue of bad governance is a cause for worry in Nigeria and as such the citizens of the country suffer greatly from this problem.
Good governance can only be derived when it is operated in accordance with the legal and ethical principles conceived by society. The teaching of citizenship education will go a long way to alleviate the problem of bad governance thereby fostering good governance.
5. It Promotes National Development
National development translates to sustainable economic growth in which resources used aims at meeting human needs while preserving the environment so that these needs are met not only in the present but also for generations to come.
Citizenship education promotes national development by inculcating in learners the spirit of nationalism, the act of patriotism, the fundamentals of human rights, responsibilities of citizens,
knowledge of the national constitution and how they ensure national development.
Related search: Objective of citizenship education
Read Also: Problems Of Citizenship Education In Nigeria
Conclusion
Citizenship education brings about meaningful development in a society, state or nation as it raises upright citizens who contribute their quota to the democratic and development process of the state or nation.
Citizenship education is very important in Nigeria and other countries as it improves the governance of the state through the citizens of the state.
🤑 Start making money from home today!
👉 Get correct FREE TIPS and Guides on how to make money from home today. Click here to start
.
👍Showcase your business here!
With over 1M unique users per month across all channels, we have a large audience for you to showcase your products and services. Simply get in touch via 👉 marketing@Infoguidenigeria.com.
🤑 Make Money now!
👉 Make money writing for us. Apply for Freelance writing jobs in Nigeria.
👉 Make Money as InfoGuideNigeria Advertising Agents, read more here
.
This post can be helpful to somebody else, please share it on Facebook, Whatsapp, Telegram and Twitter. There are buttons below for this (easy to use too)!
Copyright Warning!
Contents on this website may not be republished, reproduced, redistributed either in whole or in part without due permission or acknowledgment.
.
Proper acknowledgment includes, but not limited to (a) LINK BACK TO THE ARTICLE in the case of re-publication on online media, (b) Proper referencing in the case of usage in research, magazine, brochure, or academic purposes,.
.
All contents are protected by the Digital Millennium Copyright Act 1996 (DMCA).
.
We publish all contents with good intentions. If you own this content & believe your copyright was violated or infringed, please contact us at [infoguidenigeria@gmail.com] to file a complaint and we will take necessary actions immediately.