Education
Problems Of Citizenship Education In Nigeria
In this article, we are going to outline and discuss the problems of citizenship education In Nigeria. We hope you find it informative and educating.
Citizenship education has faced many problems and this is the main concern for individuals who are interested in the overall wellbeing of the Nigerian society.
However, effective citizenship usually includes the knowledge, and the ability, as well as, the character for the purpose of engaging peacefully and also constructively within and across cultural differences in a country.
Read Also: Why Do We Need Citizenship Education In Nigeria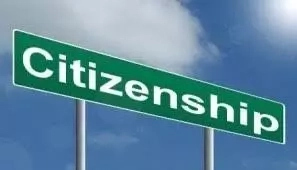 This is essential in order to achieve sustainable human and environmental interactions. Effective citizenship involved engagement with local and national values, where the two perspectives are integrating in mutually reinforcing manners.
Preventing civilization conflict usually requires a greater effort to combine a commitment to these values, while at the same time, maintain the national character and these values.
Read Also: The Role Of Business Education In Nigeria
In today's modern society, we are looking at creating and also raising a patriotic young Nigerians who will have a strong pride in their own identity and in their citizenship.
More so, we also carry a duty of not dismissing the need to make sure that, we establish a global citizen who must know and understand how their actions, and their attitudes and even their decisions helps in contributing to the larger Nigerian community.
Citizenship education, however, helps in blending the particular and also the universal, as well as, the national and the international, including the individual, plus the society to develop a global citizen.
This is the kind of blending, that will help the citizens to be able to acquire some sort of understanding that is related to global challenges, as well as, changes such as, globalisation of economic, and environmental and cultural problems.
Nonetheless, the need for active Nigerian citizens may not, for the most part, produce an effective one hence, the development of intellectual and that of social skills is quite necessary in order to increase the likelihood of an individual civic behaviour such that will contribute constructively to Nigerian society at large.
It is also noteworthy to know that citizenship education fosters knowledge and skills as well as, virtues that are essential and necessary for all-encompassing citizenship, especially with the modern civic values, and critical thinking and also autonomous decision making, which are considered, vital characteristics for any well-functioning individual.
Read Also: A Survey Of Relevance Of Business Education Programme to Economic Development Of Nigeria
Citizenship education also needs the Nigerian community, to a large extent, to accommodate diverse belief systems, and also ensures that individuals are able to live together without any form of risk of being marginalized or being persecuted.
Scholars, however, have said that citizenship education is simply a cure for people's cynicism, and people's apathy, as well as, people's civic disengagement.
Having said that, creating awareness about the need and the importance of citizenship for the purpose of building a better future for Nigerian citizens must remain a major concern in this country, Nigeria.
The Problems Of Citizenship Education
There are some problems that have stirred at the Nigerian citizenship education, and in this article, we are going to dissect some these problems together. However, below are some of those problems of citizenship education:
1. Interferences In Management
The problem of educational development in Nigeria is that of lack of responsibility and lack of control, there is evidence of conflict of interest on the part of education managers in the country at different levels, ranging from the Federal, and State as well as the Local Government.
For instance, let us take a look at  the gap that existed between the State government and the Federal government institutions, regarding school fees, the federal government cannot for whatever reason, regulate functions in educational institutions that can binds on all the educational institutions at all levels, let alone to interfere in the affair of the state and local government institutions.
That is why the State institutions can decide on whatever amount of money as school fees to be paid by students. It is also obvious that the control of the educational system is neither in the hand of the federal government, nor the state government, let alone in the hand of local government and this has posed a serious problem to effective citizenship educational development in the country.
Read Also: The Challenges Of Business Education In Nigeria And The Way Forward
2. Political Interference
This is another problem of citizenship education in Nigerian. One of the prevalent problems in Nigerian schools system today is political interference, and politics remained one of the major forces affecting the educational system in Nigeria.
Today, a lot of educational institutions that have been opened are run on political motives in many states of the federation. Take, for instance, admission into these institutions and colleges are, for the most parts, guided by Nigerian influential politicians, and not determined by students' academic performance, think of a situation, where parents will use their political offices to influence their children's education in Nigeria?
3. Examination Malpractices:
Through findings, examination malpractices on the part of the Nigerian students have been identified as one of the problems witnessed in the Nigerian educational sector today, occasioned by students' poor preparation for an examination. And this is another set back in the Nigerian educational system.
Considering the rising costs of education in Nigeria, in terms of school fees, and enrolment fees, and cost of books including other school materials, students, in fact, even their parents will not for whatever reasons, want to be kept behind, rather they will want to go to extra miles to make sure that, their children obtain better grades.
4. Teachers Unholy Practices
Another instance is that most teachers in Nigerian school system are not even helping matters, they will go as far as possible to encourage examination malpractices in Nigerian schools, by way of asking students to sort for their marks and grades, as well as contributing money to teachers, so that they (the students) can secure teachers' assistance during examinations.
This is unfortunate! Why? It is because, even the teachers are aware that the students have not prepared for the examination, and they have not encouraged them because they knew that they are standing chances of losing their money, should they encourage the students to read and prepare for their examination.
Read Also: How to Improve Special Education in Nigeria
5. Poor Funding
This another problem facing citizenship education. Underfunding of the Nigerian educational sector, and the negligence in maintaining school facilities, as well as, instructional infrastructure has led to schools getting deteriorated. That is why there are deteriorated classrooms blocks, and libraries and laboratories among other facilities.
Conclusion
Nonetheless, the need for active Nigerian citizens may not, for the most part, produce an effective one hence, the development of intellectual and that of social skills is quite necessary in order to increase the likelihood of an individual civic behaviour such that will contribute constructively to Nigerian society at large.
This post can be helpful to somebody else, please share it on Facebook, Whatsapp, Telegram and Twitter. There are buttons below for this (easy to use too)!
Copyright Warning!
Contents on this website may not be republished, reproduced, redistributed either in whole or in part without due permission or acknowledgment.

.
Proper acknowledgment includes, but not limited to (a) LINK BACK TO THE ARTICLE in the case of re-publication on online media, (b) Proper referencing in the case of usage in research, magazine, brochure, or academic purposes,.

.
All contents are protected by the Digital Millennium Copyright Act 1996 (DMCA).

.
We publish all contents with good intentions. If you own this content & believe your copyright was violated or infringed, please contact us at [infoguidenigeria@gmail.com] to file a complaint and we will take necessary actions immediately.
🤑 Start making money from home today!
👉 Get correct FREE TIPS and Guides on how to make money from home today. Click here to start
.
👍Advertise your business here!
With over 1M unique users per month across all channels, we have a large audience for you to showcase your products and services. Simply get in touch via 👉 marketing@Infoguidenigeria.com.
🤑 Make Money now!
👉 Make money writing for us. Apply for Freelance writing jobs in Nigeria.
👉 Make Money as InfoGuideNigeria Advertising Agents, read more here
.