Economy
The Role of Cashless Policy in the Development of Nigerian Economy
Here in this post, we are going to assess the role of cashless policy in the development of the Nigerian economy and vision 2020. We hope you enjoy reading this interesting and educating article.
Introduction
Since its independence in 1960, the issue of economic development has drawn the attention of successive administrations and dominated public discourse.
👉 Relocate to Canada Today!
Live, Study and Work in Canada.
No Payment is Required! Hurry Now click here to Apply >>
Immigrate to Canada
In December 2009, President Umar Musa Yar'Adua launched the Nigerian Vision 20:2020 Economic Transformation Blueprint.
Read Also: Impact of Cashless Policy on Nigeria Economy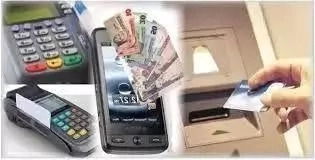 The Blueprint is a long-term plan for stimulating Nigeria's economic growth and launching the country on a path of sustained and rapid socio-economic development.
The Blueprint articulates Nigeria's economic growth and development strategies for the eleven year period between 2009 and 2020.
Nigeria Vision 20:2020 seeks to position Nigeria as one of the top 20 economies in the world by the year 2020, able to consolidate its leadership role in Africa and establish itself as a significant player in the global economic and political arena.
As part of measures to translate this vision into reality, the Central Bank of Nigeria embarked on far-reaching financial sector reform in 2011 to drive the economic growth and development process.
Read Also: Cashless Policy in Nigeria; Problems and Prospects
Cashless Policy 
One of the core aspects of financial sector reform was the introduction of cashless policy and the overhauling of the payment systems in the national economy. The cashless policy commenced as a pilot scheme in Lagos in January 2012. Following the remarkable success achieved, it was rolled out nationwide in 2014.
In Nigeria, as it is in many developing countries, cash is the main mode of payment and a large percentage of the population is unbanked.
This makes the country to be a heavily cash-based economy. There are several challenges associated with a high level of cash usage.
These include the excessive cost of cash management, robberies, revenue leakage arising from too much of cash handling, inefficient treasury management and cumbersome nature of financial transactions.
It is in this regard that the Central Bank of Nigeria introduced the cashless policy with the objective of promoting the use of electronic payment channels instead of cash and encouraging a payment system that is secure, convenient and affordable. This is in line with global trends.
"Cashless" policy does not mean an outright absence of cash transactions in the economic setting but one in which the amount of cash-based transactions are kept to the barest minimum.
In a cashless economy, the use of non-cash payment methods such as credit and debit cards serve as an alternative instead of the use of cash in settling payments.
The cashless policy is anchored on the use of electronic technology to carry out financial transactions such as withdrawals through cash dispensers or transfer of funds from one account to the other.
Under the cashless policy, different electronic payment channels are utilized. These include Automated Teller Machine (ATM), Point of Sale Terminals, Mobile Phones, Nigerian Inter-Bank Settlement System (NIBSS) Fund Transfers, National Electronic Funds Transfer (NEFT), National Instant Payment (NIP)and related Internet Banking.
The cashless policy has resulted in more independent bank customers who do not need to enter the banking hall for their financial transactions.
The deployment of POS terminals has deepened the penetration of the cashless policy. The terminals are deployed to merchant locations where users slot their electronic cards through POS to make payments for purchases or services instead of using raw cash.
As the POS terminals are online real-time, the customer's bank account is debited immediately for the value of purchases made or services enjoyed.
With the introduction of the cashless policy, the economy has witnessed a tremendous surge in the volume of financial transactions conducted electronically.
Data from the Nigeria Bureau of Statistics, the Central Bank of Nigeria and Nigeria Inter-Bank Settlement System (NIBSS) show a significant increase in the use of electronic payment channels.
For example, Automated Teller Machines Transactions' Value stood at #39.15 trillion Naira in the last quarter of 2018. The policy has made the payment system to be convenient, seamless and very efficient.
It has also contributed to the promotion of technology-enhanced businesses such as e-commerce and related web.
The electronic payment system has multiplier effects on the economy in terms of income generation and stimulating rapid economic growth.
This is in line with the objectives of Vision 2020. The providers of the card-based payment system such as Mastercard, Visa, and Verve as well as Banks and Online Payment Platforms which serve as intermediaries charged some amount of money for their services.
Therefore, the card payment system is an income-generating initiative as these service providers generate profits for the services they render.
Read Also: Impact of Emergence of Utility Cards on Cashless Policy
Role Of Cashless Policy In Economic Development
The introduction of cashless policy has impacted positively on the development of the payment system in particular and the development of the economy in general. The effects of the cashless policy are as follows:
Government revenue from tax collection has improved tremendously.
Blocking of revenue leakages and diversion of government funds to private pockets.
Facilitation of prompt clearance of goods at the ports.
Quick settlement of transactions and payment for goods and services.
Reduction of theft and robbery attacks associated with travelling around with a lot of physical cash.
Reduction of financial loss associated with fire outbreak and natural disasters such as a flood. In situations of risks and emergency, money is kept safe because it does not exist in physical cash.
Combating corruption, money laundering, and other cash-related fraudulent activities. With the cashless policy, suspicious financial transactions can be tracked and those involved can be prosecuted.
Promotion of financial inclusion. This is an initiative that makes formal financial services available, accessible and affordable to all segments of the population. Every banking service from account balance inquiry, funds transfer (domestic and international), cheque book requests, card hot-listing, payment of subscriptions, fees, account opening among others can now be done online anywhere and with any device. In order to deepen the penetration of cashless policy, the Central Bank of Nigeria has introduced agent banking and mobile money operators to make financial services available to everyone. Financial inclusion is a critical step towards poverty reduction and empowerment. The hope for Nigeria to achieve its 80 percent financial inclusion rate by 2020 received a major boost when the Enhancing Financial Innovation and Access (EFInA) released the result of its 2018 survey figures. The survey showed that 63.6 percent of Nigeria's adult population now has access to financial services and only 36.6 percent is financially excluded.
Similarly, card payment on Point of Sale (POS) terminals in Nigeria has increased geometrically to 30 million as of November 2018 due to the success of the cashless Nigeria initiative.
In all, the number of installed POS terminals has also grown from 10,000 in 2011 to 200,000 in November 2018. This is a confirmation of the indisputable success of the cashless policy over a period of eight years.
Read Also: Top 10 Mobile Money Transfer Companies In Nigeria
Challenges 
Despite the numerous benefits of cashless policy in the development of Nigeria economy and Vision 2020, there are some drawbacks. One of the major constraints is the increasing rate of fraud in electronic payment.
Banks and electronic payment providers have embarked on awareness campaigns to promote the culture of security consciousness among consumers.
The introduction of the cashless policy and electronic payment systems has led to a reduction in the workforce of commercial banks. There is a high level of job insecurity in the banking sector due to automation.
Other challenges include erratic power supply and network failure. Banks and electronic payment providers need to make huge investments in technology in order to upgrade their infrastructure and overcome these challenges.
Given the success recorded so far in the implementation of cashless policy, the Nigerian financial system is moving in the right direction towards achieving the objectives of Vision 2020.
👉 Relocate to Canada Today!
Live, Study and Work in Canada. No Payment is Required! Hurry Now click here to Apply >> Immigrate to Canada
👇👇👇👇👇
Information is Power!
Don't miss any valuable information or opportunity that can change your life, business, and family positively and permanently.
👇👇👇👇👇
👍Advertise your business on InfoGuideNigeria.com!
From just N9,999 per month, you can advertise your products and services to over 1,500,000 monthly users on our website. Click here to read more.
Copyright Warning!
Contents on this website may not be republished, reproduced, or redistributed either in whole or in part without due permission or acknowledgment.
.
Proper acknowledgment includes, but not limited to (a) LINK BACK TO THE ARTICLE in the case of re-publication on online media, (b) Proper referencing in the case of usage in research, magazine, brochure, or academic purposes,.
.
All contents are protected by the Digital Millennium Copyright Act 1996 (DMCA).
.



The images, except where otherwise indicated, are taken directly from the web, if some images were inserted by mistake violating the copyright, please contact the administrator for immediate removal.
.
We publish all content with good intentions. If you own this content & believe your copyright was violated or infringed, please contact us  for immediate removal.
🤑 Start Making Money from home today!
👉 Get the correct
FREE FOOTBALL PREDICTION
TIPS
and
Guides
today.
Click here