Technology
Impact of Emergence of Utility Cards on Cashless Policy
Here in this article, we are going to explore the Impact of emergence of utility cards on cashless policy. We hope you find this post informative.
The Nigerian financial system has witnessed a tremendous growth since the introduction of utility cards backed by the cashless policy of the Central Bank of Nigeria.
In cashless transaction, the use of cash in making or accepting payment is replaced with e-payment such as prepaid utility cards, mobile banking, internet banking, cheques or any other means of electronic payment that reduces the need for hard cash.
Read Also: Impact of Cashless Policy on Nigeria Economy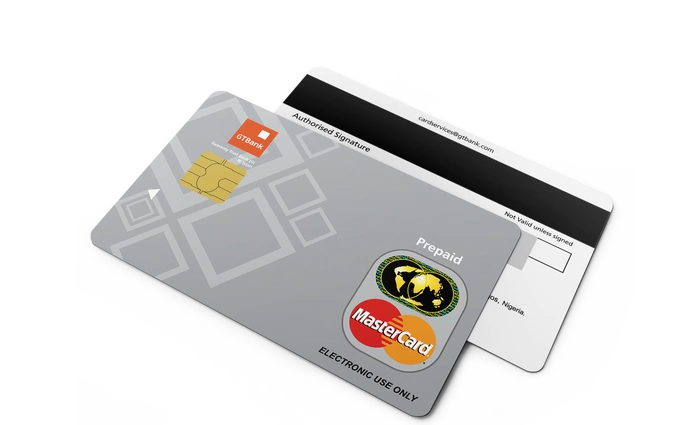 The major card network companies such as Visa and MasterCard have come up with plans to welcome more Nigerians into the digital banking system through the use of utility cards.
The payment cards provide easy, reliable and safer means to make transaction while creating a modern and strong economy.
Utility cards can help foster economic growth by reducing the cost of transaction, increasing the size of the formal economy, and promoting accountability and transparency.
The stability of the banking system depends on the number of people that joins the system. This will eventually have a positive impact on the economy, government efficiency and social reform.
Read Also: Cashless Policy in Nigeria; Problems and Prospects
The Future of Utility Card Usage
The Nigerian market has experienced a positive change in the payment system for over a decade. This development was made possible through the emergence of bank utility cards and Central Bank of Nigeria's cashless policy.
The Central Bank of Nigeria also established a regulatory framework that will help restructure the entire banking industry.
In the next decade, we expect a rapid change over a period of time so long as an enabling environment is created to accommodate new innovations and technologies.
The aim is to identify the problems and provide solutions to the unbanked population while establishing a system that will enable the banked population to move gradually to card payments through the use of Point of Sale (POS), ATMs and other e-channels. The cashless policy will become obtainable when these aims are actualized.
Cashless Policy Channels for Card Transactions
There are various e-channels that people who choose to go cashless can use with their utility cards. Financial transactions can be carried out electronically without the need for carrying physical cash.
Prepaid utility cards are debit cards issued by financial institutions such as banks to carry out transaction on ATM, POS or web.
These cards are linked to your savings or current account and a new card can be requested when the need arises. The three major debit cards that are widely used in Nigeria are Visa, MasterCard and Verve cards. Prepaid utility cards can be plastic or virtual containing vital information about your bank account.
These cards enable you to make purchases online with the details inscribed on the card such as card name, card number, expiry date and CVV. The channels that enable financial transactions using utility cards include;
1. Point of Sales (POS): POS machines are the backbone of electronic payments in Nigeria. It is so easy and convenient. You can visit a supermarket, pick whatever items you want to buy, and then slot your card into the POS machine to make payment for the item. This will eliminate the problems of change and cash shortage.
Read Also: Top 10 Mobile Money Transfer Companies In Nigeria
2. Automated Teller Machines (ATMs): People have come up with an opinion that the ATM is not a cashless policy channel, but we need to look beyond the ATM cash withdrawal.
You can use your utility card for airtime purchase, cash transfer or payment of utility bills through the Automated Teller Machines (ATM).
3.  PayPal: PayPal may not be popular in Nigeria but FirstBank Partnered with PayPal in July, 2014 to enable Nigerians create PayPal accounts.
This gave Nigerians access to international transactions on top e-commerce sites like Amazon and eBay. The partnership between FirstBank and PayPal created a forum where Nigerians were educated on how they could make online purchases from sites like eBay, Amazon and other websites that don't accept Nigerian utility cards but accept PayPal.
Nigerians can create a free PayPal account and link a debit card to the account. The PayPal account becomes verified after the linked debit card has been confirmed by PayPal.
The Challenges Hindering the Use of Utility Cards
The emergence of utility cards on cashless policy comes with some challenges that hamper the smooth transaction from a cash-based economy to a cashless economy. Some of the challenges include:
1. POS Problems: Double charges, poor network connectivity and technical faults are some of the problems that bedeviled the POS machine.
All these problems hinder the use of utility cards, thereby hampering the evolution of a cashless economy. The NFC payment gateway is a good alternative to POS where transactions are made seamlessly by holding your mobile device two inches from the NFC-enabled reader.
2. ATM Problems: The Automated Teller Machine (ATM) comes with a lot of problems. Some the problems include retracted card, out of service, temporarily unable to dispense cash, and debit alert without dispensing cash.
Read Also: Top 10 Online Payment Gateways in Nigeria
3. Telecom Challenges: Most of the POS machines in stores are powered by internet connectivity from the major GSM networks.
The issue with most POS machines is poor internet connectivity. The internet connectivity of these GSM networks is unreliable which renders the POS machine ineffective.
4. Inadequate Infrastructure: Epileptic power supply and poor facilities pose a great challenge to cashless payment. To use utility cards, internet connectivity is required and internet connectivity depends on steady power supply and good infrastructure.
5. Trust and Security Issues: Some people are still skeptical about cashless transaction such as online payments. They are afraid to use their utility cards on POS or web because they believe that their bank accounts could be compromised.
People are not comfortable giving out their card details especially during online purchases. They would rather visit the banking halls and wait in queue to carry out their transactions.
6. High Bank Charges: The use of utility cards attracts excessive bank charges such as SMS fee, ATM withdrawal fee, card maintenance fee and card renewal fee.
7. Lack of Sensitization: High rate of illiteracy can constitute a big challenge on card usage. In a situation where the people are not educated on how the utility cards can be used on e-channels, the aims and objectives of these cards could be defeated.
Read Also: 12 Ways to Prevent Cybercrime and Internet Fraud in Nigeria
Plans to Encourage Card Usage and Acceptance
Banks have developed strategies to facilitate the growth of card usage and acceptance across all facets of payment; from welcoming a new cardholder and guiding the cardholder to activate the utility card to motivating the cardholder to use the card at POS/ATM and retaining the customer as an active cardholder.
Banks have also developed strategies that will increase the acceptance rate of utility cards across all e-channels. Moreover, the Nigerian financial institutions have adopted new technologies to make a change that will have a positive impact on how people view the cashless policy.
Victor Omotola
<omotolavictor@gmail.com>
🤑 Start making money from home today!
👉 Get correct FREE TIPS and Guides on how to make money from home today. Click here to start
.
👍Showcase your business here!
With over 1M unique users per month across all channels, we have a large audience for you to showcase your products and services. Simply get in touch via 👉 marketing@Infoguidenigeria.com.
🤑 Make Money now!
👉 Make money writing for us. Apply for Freelance writing jobs in Nigeria.
👉 Make Money as InfoGuideNigeria Advertising Agents, read more here
.
This post can be helpful to somebody else, please share it on Facebook, Whatsapp, Telegram and Twitter. There are buttons below for this (easy to use too)!
Copyright Warning!
Contents on this website may not be republished, reproduced, redistributed either in whole or in part without due permission or acknowledgment.
.
Proper acknowledgment includes, but not limited to (a) LINK BACK TO THE ARTICLE in the case of re-publication on online media, (b) Proper referencing in the case of usage in research, magazine, brochure, or academic purposes,.
.
All contents are protected by the Digital Millennium Copyright Act 1996 (DMCA).
.
We publish all contents with good intentions. If you own this content & believe your copyright was violated or infringed, please contact us at [infoguidenigeria@gmail.com] to file a complaint and we will take necessary actions immediately.