Education
The Role of Citizenship Education in Promoting National Consciousness and Unity in Nigeria
The Role of Citizenship Education in Promoting National Consciousness and Unity in Nigeria
Here in this post, we are going to discuss The Role of Citizenship Education in Promoting National Consciousness and Unity in Nigeria.
Citizenship education refers to the sensitization of individuals of the norms and values of the society to which they belong and the encouragement of these persons to actively participate in the society by exercising their rights and observing their responsibilities leading to the all-round development and betterment of the society.
Read Also: 10 Ways to Promote National Unity in Nigeria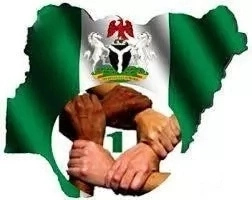 National consciousness simply put is the sense of awareness of a common origin and identity shared by a people. It is the sense of belonging one has for his nation whence love, duty and patriotism emanates.
Unity means oneness, wholesomeness, completeness. It is the state of being an indivisible entity.
Nigeria is a country blessed with diverse cultures, languages, and beliefs. This wealth of cultures instead of being a source of pride and beauty of the nation has been a constant cause of unrest and disunity within the Nigerian people.
These differences have often times led to a religious crisis, minority nervousness and distrust between the numerous ethnic groups that make up the country.
This was evident in the Nigerian Civil War that took place from 6th July 1967- 15th January 1970, the activities of the Boko Haram sect amongst other insurgencies.
The need for citizenship education to promote national consciousness and unity is therefore of utmost importance in safeguarding the lives of Nigerians and promoting peace and stability within the country.
Read Also: 10 Ways to Diversify Nigeria Economy
Factors Negating National Consciousness and Unity in Nigeria
The factors negatively affecting the unity and positive national consciousness are as follows:
1. Greater allegiance to ethnic groups than to the nation Nigeria
Most Nigerians consider themselves as Esan, Tiv, Yoruba, Igbo as the case may be first before seeing themselves as Nigerians. This is a contributory factor to inter-tribal wars within the country.
Nigeria cannot be united if people are mutually suspicious of each other. People should embrace their differences as part of the beauty of diversification instead of hating one another based on these differences.
Lack of knowledge of historical facts: as time passes historical facts begin to fade and mistakes of the past can easily be repeated.
The devastating effect of the Nigerian Civil War has been forgotten by many Nigerians and as such the importance of unity is largely being overlooked.
If only the lessons of the past can be reiterated then Nigerians can begin to understand why unity is essential and should be valued above all differences.
2. Corrupt practices during the conduct of elections
Rigging, using thugs to intimidate the masses, snatching of ballot boxes, and bribery of citizens amongst other nasty acts have plagued the conduct of elections in Nigeria for a while now.
As a result of this, citizens have become disillusioned as they feel like their votes will not make a difference, they thereby become unattached to things relating to Nigeria.
Read Also: Cost of Governance In Nigeria
3. The devastating effect of oil exploration on Niger Delta communities
Oil-producing communities have lost their homes, farmers and fisher men have suffered a blow to their sources of income, faced health challenges as a result of oil spillage, gas flaring, and discharge of effluent waste.
This is made even worse by the fact that insufficient compensation is paid to victims in the host communities. This is the fuel behind the activities of Niger Delta militants which is a contributory factor to the lack of peace in Nigeria.
4. Political class manipulating citizens to aid their selfish agendas
The political class in Nigeria contributes to the division between ethnic groups by manipulating ethnic and religious sentiments so as to get votes.
5. Smothering of the National Youth Service Corp programme
One of the visions of the National Youth Service Corp programme is the promotion of national unity as youths are sent to various states within the country so as to experience and understand other cultures other than their own and mingle with people from different backgrounds.
In Nigeria today, people pay extra money so as to choose the states they serve in thereby hindering the objective of the institution.
Read Also: Problems And Prospects Of Community Development In Nigeria
Citizenship Education and its impact on National Consciousness and Unity
The introduction of citizenship education in Nigeria will have a positive effect on national consciousness and unity and this cannot be over-emphasized.
The rationale behind this is the fact that education plays a pivotal role in achieving development, change, and enlightenment. Citizenship education teaches values and behaviours that are necessary for the well-being of the people and the stability of society.
Citizenship education encourages people to look beyond their individual interests and see the bigger picture which is national peace thereby creating tolerance in people thus enhancing unity.
Citizenship education facilitates a love for one's nation which will, in turn, produce effective citizenship and patriotism which is essential for a united country.
Citizenship education can foster an understanding of the customs and traditions of different ethnic groups thereby creating a situation of mutual respect and admiration.
Citizenship education will enable that citizens know their rights enshrined in Chapter II and Chapter IV of the Constitution of the Federal Republic of Nigeria 1999 as amended.
Also, knowledge of institutions such as the National Oil Spill Detection and Response Agency (NOSDRA) and the NOSDRA Act will protect the interests of host communities.
The case of SERAC v Nigeria (2001) AHRLR 60 is evidence that knowledge of the law can bring about the protection of rights. When the rights of the masses are known and enforced, love for the nation will be restored thus strengthening national consciousness.
Citizenship education facilitates the knowledge of the responsibilities of citizens and will encourage citizens to observe these responsibilities which will aid in the building of a developed Nigeria thus discouraging emigration this will, in turn, foster national consciousness.
Read Also: 5 The Role of Citizenship Education in Nigeria
Conclusion
This paper has adequately defined the terms: citizenship education, national consciousness, and unity. The factors actively working against unity and national consciousness in Nigeria have been outlined and the applications of citizenship education as a solution to the already examined problems have been elucidated.
From the above, it is quite obvious that adequate citizenship education will go a long way in solving many attendant problems currently plaguing the country. I therefore strongly submit that citizenship education is a matter to be treated with grave seriousness.
⚽ Start winning football betting today!
👉 Get correct FREE GG and Over 2.5 football prediction tips. Click here to join
.
👍Showcase your business here!
With over 1M unique users per month across all channels, we have a large audience for you to showcase your products and services. Simply get in touch via 👉 marketing@Infoguidenigeria.com.
🤑 Make Money now!
👉 Make money writing for us. Apply for Freelance writing jobs in Nigeria.
👉 Make Money as InfoGuideNigeria Advertising Agents, read more here
✍️ Be Our Guest Publisher!
Do you have a press release, breaking news,  or any other helpful information to share with our growing readers? If yes, send your article to 👉 infoguidepr@gmail.com.
We will be glad to publish it if the information is useful to our audience.
.
This post can be helpful to somebody else, please share it on Facebook, Whatsapp, Telegram and Twitter. There are buttons below for this (easy to use too)!
Copyright Warning!
Contents on this website may not be republished, reproduced, redistributed either in whole or in part without due permission or acknowledgment.
.
Proper acknowledgment includes, but not limited to (a) LINK BACK TO THE ARTICLE in the case of re-publication on online media, (b) Proper referencing in the case of usage in research, magazine, brochure, or academic purposes,.
.
All contents are protected by the Digital Millennium Copyright Act 1996 (DMCA).
.
We publish all contents with good intentions. If you own this content & believe your copyright was violated or infringed, please contact us at [infoguidenigeria@gmail.com] to file a complaint and we will take necessary actions immediately.