Economy
10 Ways to Promote National Unity in Nigeria
For every nation or any community of persons that desires growth and development, unity is of essence. From the beginning of the world up till this moment, there's never been any time a people rise beyond the status quo to create a society where human potentials thrive, there is economic prosperity and the people live together together in peace and harmony without having first put unity in its place.
Unity is the state of being in full agreement or a condition of harmony and accord. Simply put, it is the sense of working together for the common goal and good of all.
Nigeria is complicated in its composition, it is a nation of nations with diverse origins, history and culture, therefore that sense of national unity has not become a real reality.
Read Also: 5 Problems of Unity in Nigeria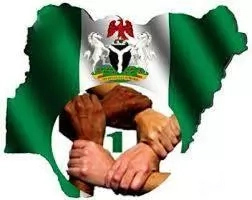 Without much ado it should be remembered that the motto of the Federal Republic of Nigeria is Unity and Faith, Peace and Progress. If one of the pillars on which this nation is built is unity, then unity should not consistently be a subject of debate.
From the civil war in the 60s to Niger Delta glorified and justifiable terrorism to the recent clamour for the Republic of Biafra, national unity has always been subject to question.
The reality of the Federal Republic of Nigeria is no longer a news, though this reality may be undesirable to some, at the same time we must realise that building a nation we can all call our own is our collective responsibilities and as long as the nation continues to exist, its citizens whether Igbo, Yoruba, Hausa, Fulani or Efik will remain Nigerians.
Meanwhile we can promote national unity through the following ways:
1. True Practice of Federal Character
One of the intents of the proponents of Federal Character in the Nigerian polity is prima facie to promote the national unity of Nigeria.
Section 14(3) of the 1999 Constitution provides that the composition of the Government of the Federation or any of its agencies and the conduct of its affairs shall be carried out in such a manner as to reflect the federal character of Nigeria and the need to promote national unity, and also to command national loyalty, thereby ensuring that there shall be no predominance of persons from a few State or from a few ethnic or other sectional groups in that Government or in any of its agencies.
The wordings of the constitution reflects the true intention of the drafters of the constitution, today it seems the federal character is just a spirit without a body and thus, not identifiable in this realm.
Recently, there has been grumblings by  concerned Nigerians that the appointments of President Muhammadu Buhari do not refletct the federal character of the country, these grumblings are not entirely baseless and unjustifiable, it has been reported that the heads of all the security and military department of this government are all from the Northern Nigeria. Does that reflect the federal character of the country?
There is an urgent need to promote federal character of the country which will in itself promote the national unity of the nation.
Read Also: The Unity of Nigeria Negotiable or Non Negotiable
2. Zoning of Leadership positions
Zoning of leadership positions especially the presidency is not new to Nigerian political space, in fact the Peoples Democratic Party has zoned its presidential ticket to the Northern Nigeria, there's been several debates about the effectiveness of this practice.
We must however remember that zoning will necessitate rotational leadership and promote equality. The Eastern Nigerian has never produced a president since the inception of Democracy in 1999, this interest is being preserved jealously and it will form part of their alliance and allegiance in the forthcoming 2019 elections.
Zoning will be bring a sense of satisfaction and belonging to the regions and promote national unity in Nigeria.
3. Judicious Use of Natural Resources
Nigeria is blessed with abundance of natural resources, especially crude oil and natural gas. Our economy over the years was built on proceeds from oil sale.
However the economic turnout do not translate into real value for Nigerians. The poverty level has not become a history and the irony of plenty still resides with us, what happens to the people on whose land the resources are got, they are not happy to he called Nigerians, their believe is that some unknown people feast on their resources while they couldn't feel the heat of development.
When the government makes judicious use of the natural resources and there is an even level of development across the regions, national unity will be promoted.
4. States Autonomy over Natural Resources.
Natural resources found on any land in any state belongs to the Federal government and only the Federal government has the autonomous right to explore and produce such resources.
Section 44(3) of the 1999  Consitutuon provids that  Notwithstanding the foregoing provisions of this section, the entire property in and control of all minerals, mineral oils and natural gas in under or upon any land in Nigeria or in, under or upon the territorial waters and the Exclusive Economic Zone of Nigeria shall vest in the Government of the Federation and shall be managed in such manner as may be prescribed by the National Assembly.
Read Also: War against Corruption in Nigeria – Success so far, Challenges and Prospects
Similarly, according to Petroleum Act 1969, the entire ownership and control of all petroleum in, under, or upon any land is vested in the state.
The states in Nigeria have not been given powers to explore their own natural resources, therefore they could not obtain direct and maximum advantages of having those resources.
The control of natural resources by the states will minimize some conflicts that are now matters of national concern and thus resulting in national discord.
Let us take the Niger Delta  crisis for an instance, if the resources are managed by the state, of course the government will not leave its people at the mercy of oil spillages and pollution. It will further empower individual states to create easy lives for its people.
5. Sports Activities
There is a saying among young people that the only time Nigerians unite is during sports. This statement may not be entirely true but there is some truth in it. Sports bring people together, it can bring Nigerians together.
There is need for the Nigerian government, sports association and private organisation to promote sports activities that will cut across ethnic groups and regions in the country.
6. Cultural Integration
Nigeria is a society with diverse culture and people, it  is thus difficult to determine what the general culture of the people are.
Today we have a language that enables people from different culture and language to communicate and interact.
There is a need to find more common grounds in the cultural  symbols and practices of the people in respect to festivals, food, dressing etc.
Read Also: 10 Problems of Security in Nigeria and Possible Solutions
7. Duration of Youth Service
The Nigerian Youth service Corps was Inaugurated in by the Federal Government. Thus gives young graduates the opportunities to work and live in communities other than their own.
Besides the work experience, it is an opportunity to experience a new culture. There are testimonies of young people who participated in the Service Corps on how friendly and accommodating people of other cultures can be.
This scheme has potentials to promote national unity. If the duration of the scheme is extended, some young graduates may choose to live and settle down in communities far away from their people.
8. Promoting Inter-Tribal Marriages.
One of the ways to promote natiinal unity in Nigeria is through marriages that cut across different ethnic groups and tribes. When this happens, the foundation of every society is already open to the reality that Nigeria is a multi-ethnic nation. Then it won't be appropriate to say 'I'm Igbo' or 'Yoruba', but first a Nigerian.
9. Promoting Equality among ethnic nations
It is a reality that some regions within the Fedral Republic of Nigeria are more populated than others, some have more natural resources than others, some are more educated than others but all together form the entity called Nigeria.. Each region should be treated as equals and the government should provide resources and support necessary for their individual development.
Read Also: 6 Functions of the Nigerian Senate
10. National Unity as a Concept
National unity must be considered as a requisite to nation building by all and sundry. Whether we are ordinary citizens or politicians or civil servants our thoughts and actions must promote national unity.
In an interview which featured president Muhammadu Buhari in the united States, he opined that a region that gave him 95% votes cannot be treated in all honesty with constituencies that gave him 5%. Will such statement promote unity?
Nigerians should be treated as same irrespective of political allegiance and alliance, tribe or race to promote unity in the nation.
👍Advertise your business on InfoGuideNigeria.com!
From just N4,999 per month, you can advertise your products and services to over 1,500,000 users on our website. Click here to read more.
👇👇👇👇👇
Information is Power!
Don't miss any valuable information or opportunity that can change your life, business, and family positively and permanently.
👇👇👇👇👇
For Latest updates on News, Jobs & Business Ideas, and Opportunities.
Copyright Warning!
Contents on this website may not be republished, reproduced, or redistributed either in whole or in part without due permission or acknowledgment.
.
Proper acknowledgment includes, but not limited to (a) LINK BACK TO THE ARTICLE in the case of re-publication on online media, (b) Proper referencing in the case of usage in research, magazine, brochure, or academic purposes,.
.
All contents are protected by the Digital Millennium Copyright Act 1996 (DMCA).
.
The images, except where otherwise indicated, are taken directly from the web, if some images were inserted by mistake violating the copyright, please contact the administrator for immediate removal.
.
We publish all content with good intentions. If you own this content & believe your copyright was violated or infringed, please contact us at [[email protected]] for immediate removal.
🤑 Start Making Money from home today!
👉 Get the correct
FREE FOOTBALL PREDICTION
TIPS
and
Guides
today.
Click here