Education
5 The Role of Citizenship Education in Nigeria
The Role of Citizenship Education in Nigeria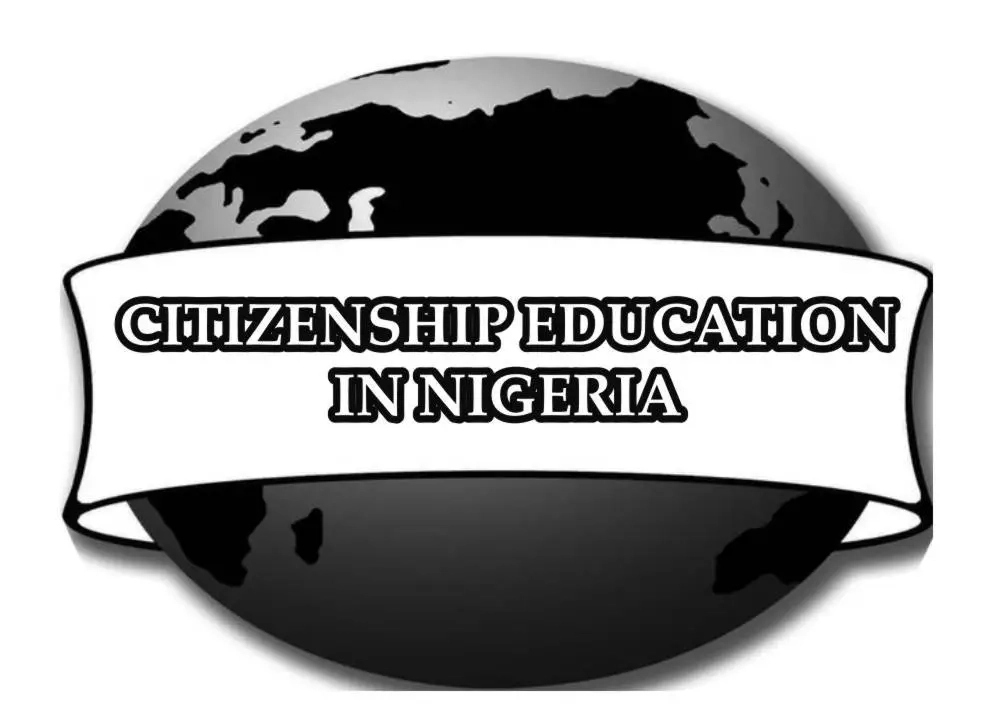 Here in this post, we are going to give you a detailed analysis of the role of citizenship education in Nigeria. We hope you find this article informative and useful.
It is imperative that every citizen is concerned with the affairs of his or her country and contributes effectively towards its development.
However, this is quite absent in many nations, especially in Nigeria. There is a thick void in true citizenship in Nigeria and has resulted in various vices becoming a norm in our society. Every day, bad events flood the news space.
Read Also: The Importance of Citizenship Education in Nigeria
Many people do not even know what being a citizen of a country mean and the rights they can exercise as citizens. The role, Citizenship Education has to play in Nigeria is not far-fetched. It hinges on the production of patriotic citizens and national development.
In this article, I will guide you through, the concept of citizenship and citizenship education as well as the role of citizenship education in Nigeria.
The Concept of Citizenship
Who is a Citizen
A citizen is an individual who is in debt of loyalty and the utmost commitment to government and is entitled to protection from a nation.
Hence, Citizenship is a give and take the relationship between a citizen and his/her government, whereby the citizen commits himself or herself to the good cause of this nation and the nation ensures his wellbeing and protection.
Read Also: 7 Importance of Citizenship in Nigeria
In Nigeria, A person is made a citizen by either birth, registration or naturalization.
By Birth
Citizenship is acquired when a citizen or non-citizen gives birth to her children within the shores of Nigeria, the child/ children become citizens of Nigeria.
Another way to this is when a Nigerian citizen gives birth in another country, the child becomes a citizen by virtue of parental origins.
By Registration
This citizenship applies to any woman who is or has been married to a citizen of Nigeria; every person of full age and capacity born outside Nigeria any of whose grandparents is a citizen of Nigeria; or a non-Nigerian adopted by a citizen of Nigeria. These people must consent to good conduct and take the oath of allegiance to the federal government of Nigeria.
By Naturalization
This citizenship applies to foreigners, who have indicated a genuine interest in being a citizen of Nigeria and has attained the right age and capacity.
Individuals who have made a significant contribution to the country as well as taken the oath of allegiance can also be citizens. Also, individuals that have resided in the country for a specific period of time can also become citizens by naturalization.
Citizenship is often confused with Nationality, but these two words are sometimes used interchangeably but they have a very different meaning.
The nationality of a person means where the person is from, that is the place of birth. The concept of Nationality is ethnic or racial.
It cannot be changed or reversed and a person can have only one nationality. On the contrary, the government of the country grants a person's citizenship, when he/she complies with the legal formalities.
It entails more legalities and can be changed or reversed. It is also possible for one to have multiple citizenships from different countries.
Concept of Citizenship Education
Citizenship Education is concerned with the teaching of citizens of a nation on their responsibilities to the society, the rights they enjoy and their duties to the country.
It is also the education of rules, standards, norms, and values to uphold as citizens of a nation in order to move the nation forward. In Nigeria, it is taught in schools as Civics Education and is inculcated into leadership training programmes.
Citizenship Education aims at the good personal development of citizens and advances the development of the nation.
Read Also: The Role of Citizenship Education in Improving Democratic System of Government in Nigeria
Role of Citizenship Education in Nigeria
The Citizenship Education has a huge role to play in Nigeria, given our current stride towards abolishing bad practices and National growth.
Hence, it has a huge role to play in the personal development of a good, law-abiding citizen and the overall growth of the nation. The role of citizenship education are as follows:
1. To Promote National Development
The wide spread of development within a community is brought about citizens of that community. Development is seen when the economy is growing at a progressive rate and effectively using its resources to meet the needs of its citizens, in a sustainable way, so that future generations may also benefit from the resources. Development is hindered by corruption and other crimes.
2. To Inculcate Citizens with The Spirit of Patriotism
Citizenship education aims at enabling citizens to develop national consciousness. National consciousness means being aware of the history, culture, and values of the nation.
It creates a sense of belonging and an understanding of the uniqueness of the nation, which develops love and pride, in the citizen, for the country.
With the spirit of patriotism, the citizen is able to defend the country's interest. In Nigeria, we cannot forget the good works of Nnamdi Azikiwe, Obafemi Awolowo, Tafewa Balewa who fought for our independence.
Being a good patriot of Nigeria entails giving undying support to our representatives in local and international competitions like the Olympics and Football matches.
Being a patriot in Nigeria also means standing for justice, paying taxes, participating in elections, indulging in good practices and obeying the laws of the land.
Read Also: Problems Of Citizenship Education In Nigeria
3. To Teach Citizens the Fundamental Human Right and Responsibilities
Every citizen has rights that he is free to exercise without restriction. Citizenship Education enlightens citizens on the Fundamental human right of citizens in the nation.
In Nigerian Constitution, every human being has the right to live, freedom of expression, freedom to vote and be voted for, freedom of religion or beliefs, freedom of privacy, freedom of thought, right to be educated but to mention a few.
It is quite sad that in Nigeria today, many people are deprived of their fundamental rights while many neglect their responsibilities.
Every citizen in Nigeria is meant to abide by the laws and constitutions of Nigeria and respect the National symbols, institutions, and authorities.
Citizens are also responsible for payment of taxes, preservation of public property and participation in democratic processes. There is a great need for citizenship education to address these issues in Nigeria.
4. To Enhance the Knowledge of the Nigerian Constitution
The Constitution is an agreed set of rules, bound by law, describing operations and regulations of the government of a country.
The Constitution of the Federal Republic of Nigeria has binding force on all authorities and citizens throughout the Federation.
The full knowledge of the Nigerian Constitution, through citizenship education, will enable citizens to be aware of the repercussion of their actions and strive to be law-abiding citizens.
5. To Promote Self-Development
Citizenship Education encourages citizens to think for themselves and appreciate good values. It helps to develop citizens who are peaceful, just, united, self-reliant, hardworking and rational.
Citizenship Education enables citizens to acquire basic entrepreneurship skills in crafts and trade while preserving our cultural heritage.
Citizens are able to adapt to constant changes in the environment and inspired to be successful via honest means.
Citizenship Education enables citizens to understand the socio-economic problems of the nation, how they arise and how they can contribute their quota in solving problems that hinder the development of the nation.
Read Also: Benefits Of citizenship Education In Nigeria
Conclusion
With citizenship education, Nigeria is assured of national development, law-abiding citizens, love, peace and unity, good leadership and inequality.
Every citizen is aware of the constitution, his or her rights, and responsibilities and strives to live by them. Citizens become patriots and solve problems that disrupt the country's growth.
Vices like corruption, fraud, murder, stealing, marginalization, nepotism and injustice would never exist in any country, who citizens value each other's life and national growth.
Click here to see the latest
Jobs opportunities in Nigeria
.
Click here to Join
Recharge and Get Paid
Click here to Read Latest School News in Nigeria
Copyright Warning!
We work really hard and put a lot of effort and resources into our content, providing our readers with plagiarism-free articles, original and high-quality texts. Contents on this website may not be copied, republished, reproduced, redistributed either in whole or in part without due permission or acknowledgement.
Proper acknowledgement include, but not limited to (a) Proper referencing in the case of usage in research, magazine, brochure, or academic purposes, (b)"FAIR USE" in the case of re-publication on online media. About possible consequences you can read here: What are the consequences of copyright infringement? In an effort to protect our intellectual properties, we may report your website to Google without prior notice and your website be removed from search engines and you may receive a strike. All contents are protected by the Digital Millennium Copyright Act 1996 (DMCA).