Education
The Role of Education in the Promotion of Health in Nigeria
The Role of Education in the Promotion of Health in Nigeria
Here in this post, we are going to discuss the role of education in the promotion of health in Nigeria. We hope you find this article incisive and informative.
There is a saying in my local parlance that few are those killed by knowledge but countless die through ignorance. Most times what killed people was not the sickness or disease but the ignorance of the existence or source of such sickness.
In curbing sicknesses and death, I can overemphasize the role of education in the promotion of health in Nigeria. Regrettably, some people died for lack of the knowledge that there is a cure for their ailment.
Read Also: The Role of Technology in Education and Training in Nigeria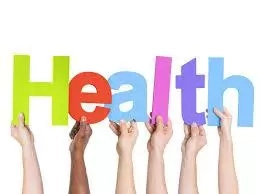 The Effect of Ignorance on the Health of Nigeria
Before I talk about the role of education in the promotion of health in Nigeria, let us look at the effect of ignorance on people's health.
Ignorance of the place of religion on health: Nigeria no doubt is religious. In this country, almost every sickness is linked up with demons and the devil. So instead of taking medication, they resort to spirituality and this has always resulted in people dying.
Lack of knowledge on basic healthy practice: For the lack of education, most people do not know to keep to simple hygiene rules can ward off ailments. Because of this ignorance, several people have ended spending a fortune in treating the sickness.
Increase mortality rate: Because of keeping to some taboos and traditional beliefs, some children have died not to knowing their problem has a medical cure.
Read Also: Maternal health: death can be averted via quality medical services – experts
The Role of Education in the Promotion of Healthy
Health means a different thing to different people.  According to WHO, health is a state of complete physical, mental and social wellbeing and not merely the absence of disease.
This definition implies a person is not healthy if he is sick in other aspects of life. Then, health education will mean having knowledge about what to do in other aspects of life to remain healthy.
What is health education? The joint committee on health education and promotion terminology of 2001, defined health education as any combination of planned learning experience based on sound theories that provide individuals, groups and communities the opportunity to gain information and the skill needed to make quality decisions.
Before we look at the role of education in promoting health in Nigeria, let's see the area of health education. Health education covers many areas but to mention a few is physical education, mental education, social education, spiritual education, emotional education, and sexual education.
Health education is the process of educating people about their health.
The essence of health education is to teach people on ways of preventing disease, manage their health and prolong their lives through intentional and informed choices.
Today is the product of our yesterday. Our present health status today results, from the choices we made about our health yesterday.
Health education today helps in handling preventable diseases that could be fatal tomorrow. Now, let us look at the role of education in promoting health in Nigeria in the following ways.
Read Also: 7 Importance of Entrepreneurship Education in Nigeria
1. Education Gives You The Option For Medical Treatment
It is no news that the world is going from synthetic drugs to herbal drugs. Alternative therapy is any form of medical treatment other than the western form of treatment.
While this may be okay, health educators should enlighten the patients on the implication of these medical options available to them.
The option of which medical treatment a patient chooses depends on various factors within and outside the control of the patient.
Such options include the availability of funds, proximity to the health care center, preference of the patients, and the nature of the ailment.
For a healthy Nigeria, you should not condemn all the unorthodox medical solutions without evidence. While this may be correct, the patient should patronize certified traditional health care.
Also, when sick people access the traditional cure to their ailment, they should do so using registered herbal drugs registered by the statutory medicine regulatory body like NAFDAC.
The role of education in promoting health in Nigeria will be a reality if the government will provide an enabling environment for traditional drug producers.
This can be in the term of research help, funds and equipment. Another thing that can fast-track the contribution of the traditional healer in the country's health sector is for the government to remove the bottleneck associated with drug registration and control.
2. Education Increases Life Expectancy
One role of education in the promotion of health in Nigeria is handling the preventable diseases. Proper enlightenment of our school children on eating habits will prevent obesity, high cholesterol level, and high sugar level.
This poor heating habit can make children susceptible to heart-related diseases. For instance, carbonated drinks and lollipop contain too much sugar which increases student hyperactivity and limits their concentration rate. And poor concentration result is poor academic performance.
Still on the children, parents, and schools can educate children on common hygiene rules that can improve their health.
This includes hand washing before and after using the toilet, washing of hands before and after eating. Another is a simple table manner, such as not talking while eating, or never stretch to take food across the table.
Pregnant women are at risk when they use drugs without the doctor's approver. But not every woman knows alcohol, cigarette and buying drugs across the counter is dangerous to them and the unborn baby.
Sometimes the defect and disability suffered by the child are because of what the mother eats drinks or some drugs used during pregnancy.
Through family planning, women can space their children and this will give them time to rest and still have fun with their husbands.
As a result, their children will be healthy. Apart from that, a healthy mother will concentrate on her work and become productive.
Education through the media also promotes good health. Radio and television giggles are an education in the promotion of health in Nigeria.
From the record, media enlightenment has reawakened the culture of exclusive breastfeeding by women. This has positively affected the health of children as feeding infants on breast milk majorly gives the child the needed nutrients to grow and improve his cognitive ability.
Apart from that breast milk is known to prevent early childhood sicknesses such as cold and diarrhea. It also aids rapid recovery from diseases.
The media publicity advice mothers to take their children for immunization for preventable childhood diseases. This immunization prevents children from the known killer disease. This disease includes whooping cough, measles, polio, tetanus, etc.
Read Also: Functions of Educational Agencies in Nigeria
3. Education Cuts Cost
Understanding the role of education in promoting health in Nigeria will cut the government's cost and improve health in Nigeria. Most government establishment uses generators which releases carbon monoxide.
The Lagos State Government, for instance, powered most of the streetlights with generators. The effect of these generators is the increase in heat, noise and air pollution which inimical to people's health.
And the danger of emitted gas is depletion of the ozone layer which causes skin cancer and heart-related diseases. But, education dictates the government can use solar energy which is cheaper, has little maintenance and zero side effect.
When the government does this, it will bring down government expenses. And with the reduction in the government expenses that money can be concentrated on health facilities.
If the government is literate enough, they should know a good road and a better transport system will reduce stress on the people and the number of cars on the road. The result and effect of such action will be fewer accidents and a better life for the citizens.
4. Health Education Improves Security & Social Wellbeing
Human beings are a social being. Emotional stability is part of health. Anger, bitterness, unforgiving and hatred kills people. When people live peacefully with their neighbors, they'll live happy and healthier.
If people key into healthy living they'll keep away from a substance that can negatively alter their emotion. A drug is defined as any chemical substance other than food that alters people's emotional, physiological and psychological change.
So being educated on health is to know how and when to use a particular drug and for what. It is ignorance, therefore, to think drug abuse is only the use of cocaine, heroin, and marijuana.
People can abuse any drug. One of the most abused drugs in Nigeria is Paracetamol. This is because people use it at will and anybody can get it across the counter.
Drug addiction is drug abuse. You can be addicted to anything including sex, alcohol, painkiller and other drugs. Drug abuse means any medication you cannot do without using.
When people use drugs like cocaine heroin Indian helm and other illegal drugs, they can lose their sanity. Some, who cannot afford the money to buy such drugs, will take to crime to raise the money. The result is more criminals in our society. With that, we'll have more security challenges.
Read Also: Definition Of Civic Education In Nigeria
5. Health Education Helps In Fulfilling Divine Mandate
The role of education in promoting health in Nigeria includes the spiritual wellbeing of the people. For you to adjudge a person okay, he must have a sound spirit living in a sound body.
It is part of health education that the clergies have enough time to rest. I understand people are busy. But the truth is if they dropped dead the work will continue.
By experience, you can't get inspiration for the work of God if you are not healthy. You cannot even perform your spiritual excises like reading the bible, praying, fasting and evangelizing. That is why you need health education to keep fit.
Sometimes, what people term the attack of witches or demons are pure foolishness in managing their health. To use education for promoting health in Nigeria, each person must know his health status by going for a medical check regularly.
Some time ago a pastor testified in one of our conferences about a medical talk we had the previous conference. After the conference, he went running checks which showed he has high blood pressure.
According to the medical report, he would have slumped and would have died if he had had an argument with anyone on his way to the hospital. The health instruction the pastor followed saved his life.
Because of the many challenges facing Nigeria, most religious people resorted to prayer and fasting. This includes day, dry and marathon fasting.
Well, I have nothing against fasting but wisdom dictates you take health status first into consideration before fasting. Mind you, it is God who determines when and how he would answer prayers and not because of our many fasting.
Health education will make you understand when you have an all-night vigil or days of vigil and get somebody to drive your car for you.
This is to prevent an accident. This also goes for people operating a machine. You must arrange the way you fix your vigils so it will not affect your performance at work.
The role of education in the promotion of health in Nigeria is more of a preventive measure than a curative approach. This is because the preventive approach can limit deadly disease more than a curative measure.
This post can be helpful to somebody else, please share it on Facebook, Whatsapp, Telegram and Twitter. There are buttons below for this (easy to use too)!
Copyright Warning!
Contents on this website may not be republished, reproduced, redistributed either in whole or in part without due permission or acknowledgment.

.
Proper acknowledgment includes, but not limited to (a) LINK BACK TO THE ARTICLE in the case of re-publication on online media, (b) Proper referencing in the case of usage in research, magazine, brochure, or academic purposes,.

.
All contents are protected by the Digital Millennium Copyright Act 1996 (DMCA).

.
We publish all contents with good intentions. If you own this content & believe your copyright was violated or infringed, please contact us at [infoguidenigeria@gmail.com] to file a complaint and we will take necessary actions immediately.
🤑 Start making money from home today!
👉 Get correct FREE TIPS and Guides on how to make money from home today. Click here to start
.
👍Advertise your business here!
With over 1M unique users per month across all channels, we have a large audience for you to showcase your products and services. Simply get in touch via 👉 marketing@Infoguidenigeria.com.
🤑 Make Money now!
👉 Make money writing for us. Apply for Freelance writing jobs in Nigeria.
👉 Make Money as InfoGuideNigeria Advertising Agents, read more here
.