Education
Technology
The Role of Technology in Education and Training in Nigeria
The Role of Technology in Education
Here in this post, we are going to discuss at length the role of technology in education and training in Nigeria. We hope you find this article useful.
Education is a very key factor in the overall development of a nation. There is no doubt, a nexus between the percentage and degree of literacy of a nation's population and development, growth and an improved standard of living.
The more educated people are, and the more the number of people educated, the better it is for a nation. This reality, which undoubtedly is a fact of life, is forcefully brought home by the wide gap that exists between the first world (the developed countries) and the third world (the underdeveloped countries).
Read Also: 15 Impact of Technology in Nigeria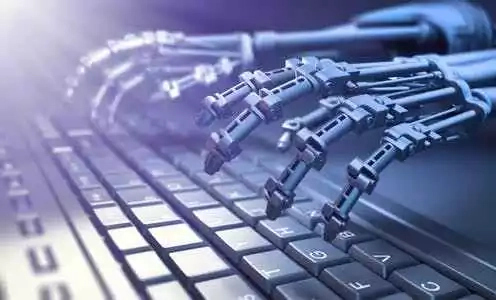 Furthermore, it is important to realize, that science and technology is a major driver, if not the most crucial driver, of development in the modern world.
Science and Technology today forms the bedrock for education and training. Technology brings with it an array of tools, methods, systems, equipment, and devices that help enhance education and training.
Read Also: 15 Impacts of Science and Technology in Nigeria
Assistive Technology
Technology plays a very important role in education and training via the platform of what is known as Assistive Technology. But then, what exactly does this new-fangled term "assistive technology" mean?
Assistive technology can be defined as a product, a system, a piece of equipment or an item that is used to extend, enhance, maintain, increase and improve the functional capabilities of any individual or group of individuals with special needs.
Many people the world over, have special needs. These are people that are visually impaired, hearing impaired, the physically challenged and those living with a wide range of disabilities.
In addition to this, individuals also occur in significant numbers, within the human population who suffer from autism or are said to be autistic as well as those with attention deficit syndrome or disorder.
In order for this class of people to benefit from education and training, technology has devised several means of assisting them, hence the term "assistive technology".
A typical example is braille machines invented to aid visually impaired or totally blind people. This facility enables them to "read" written materials and absorb the knowledge therein.
Boosts Creativity
All humans created by God, are endowed by nature with inherent creative ability. This is expressed by humanity as a whole in diverse ways, through diverse channels, fora, and platforms.
Some people are gifted in spheres like music, sculpture, painting, crafting, reading, writing and other areas too numerous to mention. It suffices to say that humanity is extremely creative. Today in the modern 21st century, technology helps to boost creativity in education and training.
Conventionally, and in the not too distant past, education and training were based solely on written material, books and projects.
However, things have changed today. The advent of audio-visual aids, technologies, and equipment has helped to greatly boost individual creativity, by involving the audio, visual and tactile senses of humans in the educational process.
Modern education and training now employ animated videos and presentations instead of written projects. For example, some animation applications like Animaker Class and Puppet Pals 2 have been used extensively with great results.
Read Also: The Role of Information and Communication Technology ICT in Nigeria
Stimulation of Interest in Topical Subject Learning
Education and training, from the preliminary to the highly advanced stages, are based on a rock solid foundation of topical subject learning.
This is why fields like history, chemistry, biology, physics, and geography exist. In the past, all the knowledge available in these fields were hidden in the pages of large volumes of books and written material.
However, as advances were made in technology, at first, audio records were made of educational material, closely followed by video (or visual) recordings to further enhance the process.
Further rapid advances in the twenty-first (21st) century has spawned what is today known as "virtual reality". In virtual reality, people are exposed to an identical replica of what a physical environment would look like, minus the feeling of "tangibility" associated with a physical real-world environment.
Satellite mapping imagery has made it possible for people to traverse vast distances on the globe or even visit other worlds from the comfort of their homes, offices, and classrooms.
This capability gives a new name to the word "armchair traveling". Today anyone including students can explore the moon (a satellite of the earth), Mars (a planetary neighbor in the solar system) or even Greece (a nation in Europe) from any location in the world, from anywhere on the earth's surface at any time via Google Expedition: a facility linked to Google Earth.
In addition to this, "virtual reality labs" now exist those display elements of the periodic table, as well as the configuration structural pattern arrangement of the constituents of these elements.
Students can walk through the atoms, molecules and subatomic particles of a particular element or even literally see the way the elements that make up a compound are arranged.
All of this helps to stimulate interest in topical subject learning and serves to make students become addicted to geography and history because it is such fun.
Enhancement of Personalised Learning
Human beings are born unique. Every single individual has certain traits, attributes and personality quirks that mark them out and makes them stand out from every other human being.
This is true even of identical twins born from the same mother, conceived and nurtured in the same womb. Therefore no two (2) human beings, students or pupils are ever the same.
The way people assimilate knowledge is different, the pace at which individuals learn differs while the way challenges are interpreted is totally unique to each person. Therefore a direct consequence of these facts is that people cannot all be taught in the same way, manner, and fashion.
This is where personalized learning comes into play. Technology has generated several applications to this end.
Read Also: Promotion of Science and Technology Education in Nigeria
a. KnowRe
This is a mathematical program that assesses the area of weakness of students, thereby discovering where they require assistance.
Then based on the results garnered, personalized training, suited to the student's needs is given in a videogame-like environment.
This application helps expose areas of the difficulty of students on an individual basis, thereby giving valuable insights to the teachers.
b. Altschool
This is a specialized application whose underlying main philosophy is to do away with formal education thereby concentrating more on group projects and individualization. Teachers achieve this by creating a "learning playlist" for each student on a weekly basis.
Increased Effectiveness of Teaching and Learning
Technological advances have had and are still having a monumental impact on education and training in Nigeria. One of the major reasons why this is undeniably true is because technology has provided access to mobile devices like Smartphones, Ipads, and Tabs which are now ubiquitous. All these devices ride on the backbone of the internet.
The effectiveness of teaching and learning has been increased virtually geometrically. The question now is this: how has this been made possible?
Read Also: 10 Importance of Educational Technology in Nigeria
The answer to this can be stated thus:
1. Learning and by extension training, is now carried out by doing, researching and generating feedback.
2. Training curricula are now being built around research showcasing real-world events.
3. Advanced and increased use of simulation software extends the capabilities of a training environment.
For example, students can see how planets move, how natural disasters like tornados, earthquakes or tsunamis develop and how pre-historic animals like the dinosaurs lived.
Buy and Sell Bitcoin in Nigeria - Register for free on Luno
Click here to see the latest
Study Abroad Scholarships and Guides
Click here to see the latest
Jobs opportunities in Nigeria
.
Copyright Warning!
We work really hard and put a lot of effort and resources into our content, providing our readers with plagiarism-free articles, original and high-quality texts. Contents on this website may not be copied, republished, reproduced, redistributed either in whole or in part without due permission or acknowledgement.
Proper acknowledgement include, but not limited to (a) Proper referencing in the case of usage in research, magazine, brochure, or academic purposes, (b)"FAIR USE" in the case of re-publication on online media. About possible consequences you can read here: What are the consequences of copyright infringement? In an effort to protect our intellectual properties, we may report your website to Google without prior notice and your website be removed from search engines and you may receive a strike. All contents are protected by the Digital Millennium Copyright Act 1996 (DMCA).