Opinions
The Unity of Nigeria Negotiable or Non Negotiable
"The Unity of Nigeria Negotiable or Non Negotiable" a guest contribution by: Emmanuel Christopher C. All correspondence from this article should be made through Email: Emmacoblessed@gmail.com, Phone: 08162919528.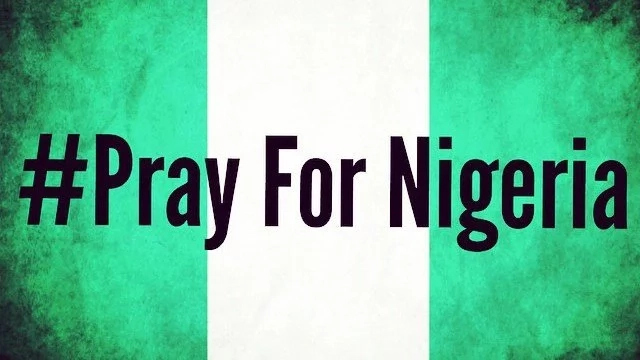 👉 Relocate to Canada Today!
Live, Study and Work in Canada.
No Payment is Required! Hurry Now click here to Apply >>
Immigrate to Canada
Introduction
Since Nigeria got independence in 1960, there has been tension and uproar that what is known as one Nigeria today, may one day become a divided nation. It is necessary to note that numerous ancient African civilizations settled in the region that is today known as Nigeria, such as the kingdom of Nri, the Benin Empire and the Oyo Empire. Islam reached Nigeria through the Hausa States during the 11th century, while Christianity came to Nigeria in the 15th century through Augustinian and Capuchin Monks from Portugal.
Nigeria is a "mixed nation" with people of different culture, belief system, language, tradition, values etc. The various secessions and insurgencies we are seeing in Nigeria today is as a result of the egocentric and man's inhumanity to man. The profound salivation of particular tribe to maintain leadership power and so on. Talking about whether the unity of Nigeria is negotiable or non negotiable is a debate topic. I maintain that anybody that goes with the proposing side of this topic, supporting that the unity of Nigeria is negotiable with litany of facts everywhere in the country, will win such debate.
However, the statement made by the president, Muhammadu Buhari on the 21, Aug., 2017, when he returned to the country on Saturday, after his 104 days in London, United Kingdom, for medical treatment, "Nigeria's unity not negotiable", contradicts the democratic nature of Nigeria because in any democratic State, people have the right to call for separation when they are treated unequal. For this reason, saying that the unity of Nigeria is not negotiable is a shallow statement.
The President's attitudes toward certain issues in Nigeria also contradict his statement at the inauguration ceremony held on Friday 29th May, 2015. "I Belong To Everybody And I Belong To Nobody". The President's tribal attitudes in the country can lead someone to say without mincing words that he is the number one person that is against the unity of Nigeria. More evidence would be given in the body of the article. Even the blind will speculate that Nigeria is not one country through everyday killings in the country more especially by Boko Haram and Fulani Herdsmen who are majorly Hausas and Muslims in particular.
Thus, I stood firmly in saying that the unity of Nigeria is negotiable. The term, "one Nigeria" has expired long ago, it doesn't exist, it is an illusion. One Nigeria was not commonly agreed on. Igbos, Hausas and Yorubas are different tribe of people with different ideology, ethnicity, belief, behaviour, etc. We are different people emerged to live as one. We did not mindfully chose to be one, we don't generally enjoy certain fundamental rights equally as one country.
This article, therefore, seeks to help us understand that the unity of Nigeria is negotiable, how we are much divided than united, factors that dichotomized the oneness of Nigeria, how our president contributed to the division of the country and what we must do if and only if we really want an indivisible Nigeria.
Is The Unity Of Nigeria Negotiable?
Yes, the unity of Nigeria is negotiable, there many points to backup this assertion. In Nigeria, there are three major ethnic group, namely; Igbo Hausa and Yoruba, apart from the National Anthem, National Pledge and National Flag there is no other thing that binds us together as one indivisible country.
There is no confraternity among the ethnicities in Nigeria, in fact what divide us are greater than what unite us as one Nigeria. The following are factors that make the unity of Nigeria negotiable;
👉 Relocate to Canada Today!
Live, Study and Work in Canada.
No Payment is Required! Hurry Now click here to Apply >>
Immigrate to Canada
Nation
Many people always refer Nigeria as "one nation" but we really need to understand what the term 'nation' really means. The term "nation" comes from a Latin root, "nationem" (nominative natio) meaning, birth, origin, breed, kind, species, tribe etc. According to the Oxford Advanced Learner's Dictionary (new 8th edition), the word nation means "a country considered as a group of people with the same language, culture and history, who live in a particular area under one government".
Following the etymological coinage and the dictionary definition of the above word, the question pondering in my mind is this, what really makes Nigeria one nation? Are we people of the same origin, kind, species or tribe,? Do we speak the same language? Do we have the same culture and history? What is it that really join us together as one nation? If we follow the exact definition of what nation is according to its etymology and dictionary definition, sincerely speaking, the unity of Nigeria is negotiable and one Nigeria doesn't exist.
Nigeria as a country has many but three major ethnic group, as an Igbo man, I don't speak and understand Hausa and Yoruba languages. We don't have the same dressing code, we have different native food, we have different culture, tradition, values, belief system etc. We don't share anything in common, why then should we refer ourselves as one country? Nigeria is many nations joined together as one. Telling me that our unity is sacrosanct is equivalent in telling me that I am now a Muslim by birth. Hence, nobody should mandate us to live as one country because humanity of 21st century is intellectually different from humanity of 19 to 20 centuries.
Read Also: 4 ways to promote peace in Nigeria
Religious Exclusivism
This is the doctrine or belief that only one particular religion or belief system is true. This is a very heavy factor that dichotomizes the unity of Nigeria. The Muslims believe Islam is the only best and true religion and want the entire country to be converted into Islam.
The Christians claim that Christianity is the only true religion and would want all Nigerians to be Christians. The Muslims want to dominate the entire country and the Christians are raising alarm in suppression. There is always catastrophe, hatred and enmity between Christians and Muslims. This problem is so persistent that only division could be the solution.
These two antagonists do not suppose to live together as one country because their belief system and religious orientation differ and hence, living peacefully as one indivisible country would be difficult for them. Religion exclusivism is a very big issue in Nigeria and an ill to one Nigeria. Looking at our religious differences beginning from the President to the least person in Nigeria, no one is ready to practice one Nigeria.
It would be applaudable we tell ourselves the truth, and bear in mind, the unity of Nigeria is impeded owing to the fact that religious superiority and exclusivism suffix the oneness of the country.
Killings In Nigeria
The level of Killings in Nigeria is quite unbearable. This is never one of the characteristics of countries that hold their unity sacrosanct. How can a country that doesn't have any natural disaster be recording date rate more than countries that have natural disaster? If we can tell ourselves the truth, the major killings that always occur within this country are carried out by Muslims.
The Boko Haram and Fulani Herdsmen insurgencies are mainly Hausa/Fulanis and Muslims respectively. If the unity of Nigeria is not negotiable, why must suspected Muslim extremists killed Mrs Eunice Olawale, a Nigerian female preacher on July 9, 2016, her throat was slit, with her head rested on the Bible she used for preaching? If the unity of Nigeria is not negotiable, why would gunmen suspected to be ethnic Fulani Muslims storm Ungwan Mailafiya, two Christian dominated villages in Kaduna State, Killing about 10 people on 26 Dec., 2027? How would Christians and Muslims live in one country since some chapters in the Qur'an suggested Prophet to urge the believers to battle against unbelievers?
Instead of telling the Prophet to urge believers to pray for unbelievers, see the following quotations; Qur'an 8:65 says, "O prophet, urge the believers to battle. If there are among you twenty who are steadfast, they will overcome two hundred. And if there are among you one hundred who are steadfast, they would overcome a thousand of those who have disbelieved because they are a people who do not understand". Qur'an 8:57 says, "So if you, O Muhammed, gain dominance over them in war, disperse by means of them those behind them that perhaps they will be reminded". Qur'an 3:85 says, "And whoever desires other than Islam as religion,  never will it be accepted from him, and he in the hereafter, will be among the losers". Qur'an 6:14 says, "And from those who say, we are Christians we took their covenant, but they forgot a portion of that of which they were reminded. So we cause among them animosity and hatred until the day of resurrection. And Allah is going to inform them about what they used to do".
These are the reasons why the Muslims don't rebuke killing, and such people suppose to have their own separate country. No Christian will have the mind to kill the Muslims the way they are killing them. Mr Eunice Olawale was killed because she was a Christian and was preaching the gospel. Let no one tell me that the unity of Nigeria is not negotiable because the Killings here don't show we are one.
Injustice In Allocation Of Ministries And Federal Appointments
This is another prominent factor that militates against the unity of Nigeria. If the unity of Nigeria is sacrosanct as President Buhari claimed, Why would he play injustice and unfairness in allocation of federal ministries and appointments? Federal appointments in Buhari's regime is not base on meritocracy rather on mediocrity, nepotism and tribalism.
Could you imagine that the entire security architecture of the country is in the hands of particular tribe. For example, the IG of police (Ibrahim Idris) is from north, Chief of Army (Lt Gen Tukur Yusuf Buratai) from north, Chief of Air Staff (Air Marshal Sadique Abubakar) from north, DSS Chief (Lawal Musa Daura) from north, National Security Adviser (Mohammed Babaana Monguno) from north, Chief of Defense Staff (Gen Abayomi Gabriel Olonisakin) from north, Minister of Defense (Mansur Mohammed Dan Ali) from north.
Other appointments include; INEC Chairman (Mahmood Yakubu) from north, Controller General for Nigerian Custom Service (Col Hameed Ibrahim Ali) from north, Chief Executive Officer for NDLEA (Mr Muhammad Abdallah) from north, Chairman for EFCC (Mr Ibrahim Mustafa Magu) from north, Director General of the National Intelligence Agency (Mr Ahmed Abubakar) from north, The Attorney General of the Federation (Abubakar Malami) from north and many other top positions that are occupied by the Hausas which time won't permit me to mention them all.
Do the above examples show we are one Nigeria? Didn't they contradict the statement of Buhari, "I belong to everybody and I belong to nobody"? A country which particular tribe is favoured in detriment of other tribes, why won't the marginalized groups clamour for succession.
Political Structure
If the unity of Nigeria is sacrosanct according to President Buhari, why would the political administration of the country be in the hands of particular people? If we should google the present and past leaders of Nigeria since 1960 till date, how many times has the country produced Igbo president apart from Dr Nnamdi Azikiwe who was a ceremonial governor under Tafawa Balewa?
The truth is that the Hausa/Fulanis don't want power to depart from them as a fulfilment of the statement made by Sir Ahmadu Bello, Sardauna of Sokoto in THE PARROT of October 12, 1960. He says, "This new nation called Nigeria, should be an estate of our great grandfather, Othman Dan Fodio. We must ruthlessly prevent a change of power.
We use the minorities in the North as willing tools, and the South, as conquered territory and never allow them to rule over us, and never allow them to have control over their future". The above statement suggests why top Hausa men and politicians do not want the change of power to other tribe. That is why they made the country ungovernable for Jonathan. For this reason, I will say again and keep saying that the term, "One Nigeria" is a shadow, it does not exist at all.
Read Also: Restructuring Nigeria; Meaning, Reasons, Problems and Prospects
Favoritism And Nepotism
There are must favoritism and nepotism in Nigerian administration especially in the federal level. President Buhari is not and has never abide by the statement he made during his inauguration, "I belong to everybody and I belong to nobody". For me, the statement was just made to give the masses baseless hope but not to be fulfilled. If he truly belong to everybody, and nobody according to him, what has he done since to avert the Killing in Benue State by Fulani Herdsmen? He only referred the Herdsmen as group of criminal gangs, and to IPOB terrorist organization. Why can't the president send Python to dance on the Herdsmen as he did to Biafra agitators?
If he truly belong to everybody, why must he collide with the minister of Agriculture Mr Audu Ogbeh to order each state in the country to provide 5 hectares of land for cattle colony? Do they really know the meaning of the term, "colony"? Are we not okay with British colony? Must we be colonize the second time by cattle? Why must cattle rearing be more superior to other businesses in the country?
Has the president ordered any state yo provide land for the Yorubas or Igbos to do their various businesses before? For me, the president has ulterior intention in his cattle colony agendum. Arewa Youth has issued quit notice to Igbos in the North thereby depriving them the right of movement and peaceful association as citizens, but nothing was done to them by the president.
The president's tribal attitudes will never guarantee one Nigeria, rather it will increase the call for secession. The rule of law system is not properly maintain in Nigeria, nobody should be above the law of the land even the president. Buhari's disobedient to court order to release Nnamdi Kanu is not a hallmark of a good leader and does not show that the law is duly obeyed.
Read Also: War against Corruption in Nigeria – Success so far, Challenges and Prospects
The Way Forward in Nigeria's Unity

For my own conception, what ought to be done to hold the unity of Nigeria sacrosanct, is restructuring. The term restructuring is too ambiguous, and whenever I say, Nigeria should be restructured, people normally ask me this question, "what part of the country should be restructured? And this is always my response, the entire structure of the country should be restructured. Firstly, the restructuring has to begin by introducing decentralization system of government (loose federalism).
In this system of government, the federal government will no longer have absolute power, and part of her power would be transmitted to the various States to handle cases of development, security, education, electricity, employment etc with their own resources. While the federal government will focus on cases life international relations and other cases of foreign affairs. This will eliminate unequal and unfair treatment, it will reduce call for secession and ensure competition in terms of development.
Secondly, the 1999 constitution has to be thoroughly amended and certain imbalances in the federal administration have to be change. Zoning system of selection has to be introduce so as to bring federal power into the hands of every tribe in the country, and each tribe has to know when is their turn to produce the president.
Thirdly, the independent of the judiciary has to be highly ensure. The federal government should have no influence in the appointment of the attorney general of the federation so as to make the judiciary more competent in promoting the rule of law system in the country. This will make it more possible for smooth application rule of law for every citizen and those who disobeyed the law of the land will face the deal charges without external interference.
Fourthly, more importantly, the country already allow freedom of worship, nothing divides a country more than as religion does. There are many religions in the country, for this reason, the States government will collaborate with the federal government in dealing with cases like religious conflict, religious extremism etc.
Life is to be preserved and not to be wasted, therefore the State and federal governments have to work jointly in this area and have to give zero tolerance to any killings by either the Christians or Muslims in the country. And bring anybody who wants to start jihad again in the country to face the charges due for that. Finally the federal government has to always uphold the integration of the country by negotiating on cases like secession from any group, injustices and unfair treatment, etc.
The federal government has to also play a role in the security of the country to make security challenges more efficient and active to tackle cases of insurgencies, kidnapping, criminals etc in the country. If all these are put in place and the citizens do what they ought to do and avoid what they ought not to do, Nigeria will be good and call for secession dies.
Conclusion
Nigeria is a rich country blessed by nature with every human and natural resources. If we handle our resources very well, no one will travel oversea for livelihood. Nigeria is so blessed that we don't have any natural disaster like other countries in the world. As nature has been just to us, we should not be killing ourselves rather we are to preserve life.
We are our own problems in this country, we are being tormented by Hobbesian system of nature where man becomes inhuman to his fellow. If each tribe decides to live peacefully with one another, the nation will move forward, develop and progress like other countries in the world. But the moment we begin to kill ourselves, one tribe insists to be at the power forever, the world will laugh at us, no peace,, progress and development would be achieved.
If we can have patriotic leaders who are eager to rule the country and states selflessly and the citizens become good, Nigeria will be one of the best countries in the world.
"The Unity of Nigeria Negotiable or Non Negotiable" a guest contribution by: Emmanuel Christopher C. All correspondence from this article should be made through Email: Emmacoblessed@gmail.com, Phone: 08162919528.
📢

We are hiring writers!
Article Writing Jobs
- We are hiring good freelance writers -
Click here to apply
👇👇👇👇👇
Immigrate to Canada Via Job Offer!
Get latest Jobs in Canada for foreigners with visa sponsorship 2023 and how to apply. Don't miss this opportunity that can help you relocate to Canada with your family.
👇👇👇👇👇