Hacks
What Technological Trends Fundamentally Change the Business?
Recently, business is preparing to approach the shock wave of the new industrial revolution. It breaks down barriers between industries and blurs the boundaries between the spheres of interests of suppliers, producers, and consumers. In some cases, it leads to the restructuring of entire industries. Technological companies have turned into companies that create and form the impression of the user and telecommunication companies provide entertainment content. The usual banking services are replaced with digital wallets in mobile phones. The radical difference between the advancing changes from earlier industrial revolutions is that earlier technological progress, at least initially, affected the only production, while the current changes simultaneously affect the entire chain of participants. Click for info and let's see how it is manifested in real life.
Business Will Know All the Information About Customers
Companies are already gathering a lot of information about us, but now the approach to collection and analysis is changing. Data collection becomes full scale, and this helps to reveal unexpected facts about customers. Network Wallmart, using data on purchases in the network of its supermarkets after the hurricane Sendy in the US, learned that in addition to flashlights and things of prime necessity, like medicines, people began to buy more strawberry pies. There is no chance to guess about this, analyzing the tastes of customers in the traditional way.
Another example of collecting large data, but already to analyze the state of their products after the sale is Rolls-Royce. The company uses Big Data, installing hundreds of sensors in its best truck accessories. It is done to collect information about the state of every detail. Errors in the operation of engines can cost the company millions of dollars and hundreds of human lives.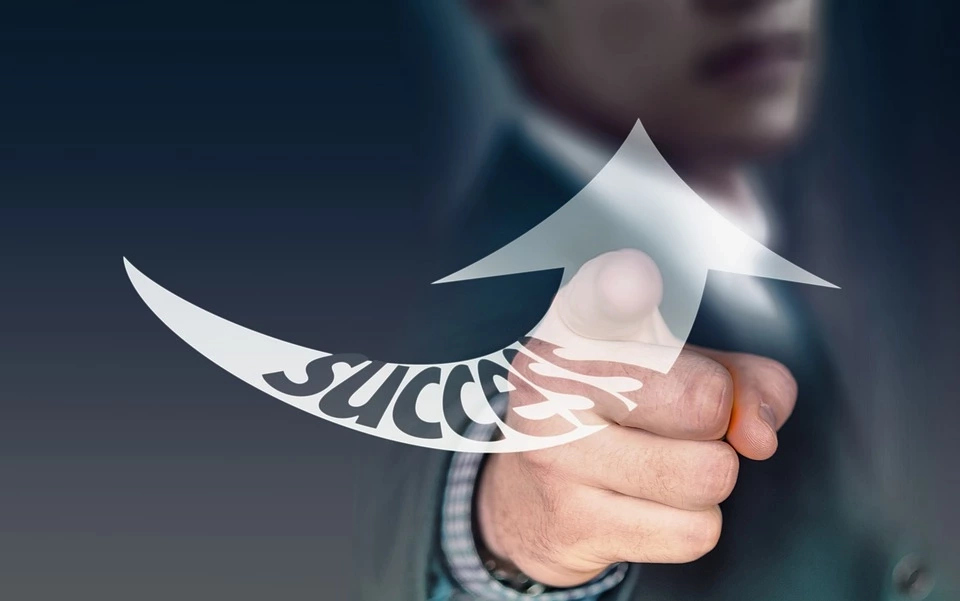 Virtual Reality Will Replace Trips to the Store
Ikea already uses augmented reality to sell its products. To see how the furniture from Ikea looks like in your home, you need a catalog and a smartphone. The catalog is thrown to the floor where we want to project, for example, a sofa, and we direct the smartphone to the catalog. The screen will display the apartment together with the sofa not yet purchased. In addition, the technology of virtual and augmented reality is used for virtual campaigns in the store.
Companies Will Not Sell Tires and Engines, but Their Mileage
This is due to the fact that the approach to owning goods is changing. As young people are more likely to travel and change jobs more often, they do not see much sense in buying a car or an apartment. Therefore, automobile companies will rent cars for long-term lease, constantly automatically renewing the contract. The car can be periodically changed, as the rental amount is fixed. It is much more convenient than buying a car and then spend money on repairs and lose 30% of the cost when selling.
3D Printing Will Make Production More Local and Personalized
Thanks to 3D printing, the goods cannot be produced until they are ordered. For example, OTHR, which specializes in 3D printing, accepts an order for any of its products and only then begins work on it. There are no warehouses or pre-printed goods. Technology will allow you to transfer part of the production directly to the consumer's house. Why go to the store and buy a cup, if you can print it at home, download the layout or create it yourself? Traditional production in factories will remain only for goods that cannot be printed individually.
In Local Motors, cars are assembled almost entirely using 3D printing, with a design that users create. The company can make a new model from scratch for the year. It is 6 times less than the industry average. Vauxhall and General Motors still bend metal, but they also use 3D printing to make machine parts and prototypes to minimize their time to market. In addition, 3D-printing technology is used in medicine for printing organs and tissues. This helps reduce the need for donation and save many lives.
People Will Not Be Demanded to Work on Factories
Factories are gradually replacing people with robots that work better and faster, while not getting sick or resting. They do not even need light for work, which gave birth to such a phenomenon as "factories without light."
Some enterprises replace 90% of their personnel with robots, and the people who remain, only control the work process and monitor the serviceability of the machines. It is difficult to compete with robots. Statistics show that the productivity of work has increased by 250%, and the number of defects has decreased by 80%.
Under the greatest risk to be replaced by artificial intelligence are the professions that are associated with calculations, do not have a creative component, work according to a well-defined algorithm and are not connected with the help of others. For example, they are employees of the banking sector, lawyers, cashiers, builders. This can lead to large-scale unemployment, but instead of disappearing specialties, others will appear: a virtual reality designer, a robot ethics lawyer, an environmental restoration engineer, and others.
Agro Companies Will Not Grow Animals, but a Meat
Back in 2011, scientists learned how to grow meat. Now labs are needed for this. Artificial meat growing helps reduce environmental pollution and give us another way to survive on a planet where the number of people exceeds the amount of affordable food. This will also reduce the suffering of animals. There will be no need to kill them, scientists will only need to take their cells. Over the past 4 years, the price of meat grown in the laboratory has decreased by 30,000 times. Now it is more expensive than ordinary meat only 3-4 times. And soon it will be possible to buy it at the same price, and even cheaper.
Only Genetically Modified Food
The population of the planet since 1960 has increased more than 2.5 times. We are already experiencing problems with food. Even now, when people can deliver food and water to Mars, in many countries people are starving. Therefore, without agrotechnologies, including GMOs, we will not be able to feed the entire population of the planet. Many of the plants known to us have already been modified. This helps farmers significantly reduce the resource costs for growing crops, and in addition, modifications of living organisms help other areas. Modified trees clean the city air. Cabbage produces scorpion venom to kill caterpillars. But for humans this amount of poison is harmless. Gold rice contains a large amount of vitamin A and can significantly improve the quality of nutrition in third world countries.
Cars with People Behind the Wheel Will Be Outlawed
There are already a lot of electric cars because they have a number of undeniable advantages. They include cheapness, environmental friendliness, noiselessness, and safety. In addition, according to Elon Mask, soon people-driven cars will become illegal. And most cars without a driver will run on electric motors.
Thanks to Wearable Devices, We Will Not Be Engaged in Treatment, but in Prevention
Communication between the patient and the doctor will not require a personal meeting, as a bunch of wearable devices, smartphones, and even a toilet can carry out all the necessary tests, collect the necessary information and send it to the doctor. Sensors, bracelets, watches, clothes, lenses, glasses and other already familiar things will be called upon to help you monitor your health and maintain good health every day.
Microscopic Robots Inside Us Will Trace the State of Our Health
Nanorobots, robots the size of a molecule, will help our body in the fight for health at the cellular level. They will be able to remove toxins, fight viruses and quickly deliver medicinal substances through the bloodstream to the exact places indicated.
⚽ Start winning football betting today!
👉 Get correct FREE GG and Over 2.5 football prediction tips. Click here to join
.
👍Showcase your business here!
With over 1M unique users per month across all channels, we have a large audience for you to showcase your products and services. Simply get in touch via 👉 marketing@Infoguidenigeria.com.
🤑 Make Money now!
👉 Make money writing for us. Apply for Freelance writing jobs in Nigeria.
👉 Make Money as InfoGuideNigeria Advertising Agents, read more here
✍️ Be Our Guest Publisher!
Do you have a press release, breaking news,  or any other helpful information to share with our growing readers? If yes, send your article to 👉 infoguidepr@gmail.com.
We will be glad to publish it if the information is useful to our audience.
.
This post can be helpful to somebody else, please share it on Facebook, Whatsapp, Telegram and Twitter. There are buttons below for this (easy to use too)!
Copyright Warning!
Contents on this website may not be republished, reproduced, redistributed either in whole or in part without due permission or acknowledgment.
.
Proper acknowledgment includes, but not limited to (a) LINK BACK TO THE ARTICLE in the case of re-publication on online media, (b) Proper referencing in the case of usage in research, magazine, brochure, or academic purposes,.
.
All contents are protected by the Digital Millennium Copyright Act 1996 (DMCA).
.
We publish all contents with good intentions. If you own this content & believe your copyright was violated or infringed, please contact us at [infoguidenigeria@gmail.com] to file a complaint and we will take necessary actions immediately.