Security
10 Causes of Boko Haram In Nigeria
Boko haram insurgency is not new as their actions can be traced to as far back as the regime of president Olusegun Obasanjo where they not sophistically armed and were seen more like miscreants by some Nigerians or a revolt group by another group of Nigerians.
These days, news of the happenings of Boko Haram are not really news we hear on the radio, they have now become something we so pray against but still anticipate to happen.
They have been responsible for a lot of evil actions ranging from the bombing St. Theresa Catholic Church Madala to the bombing of Nyanya bus park to the kidnapping of female school children in a school in Chibok community not to mention a host of others.
Read Also: 10 Causes of Insecurity In Nigeria And Solutions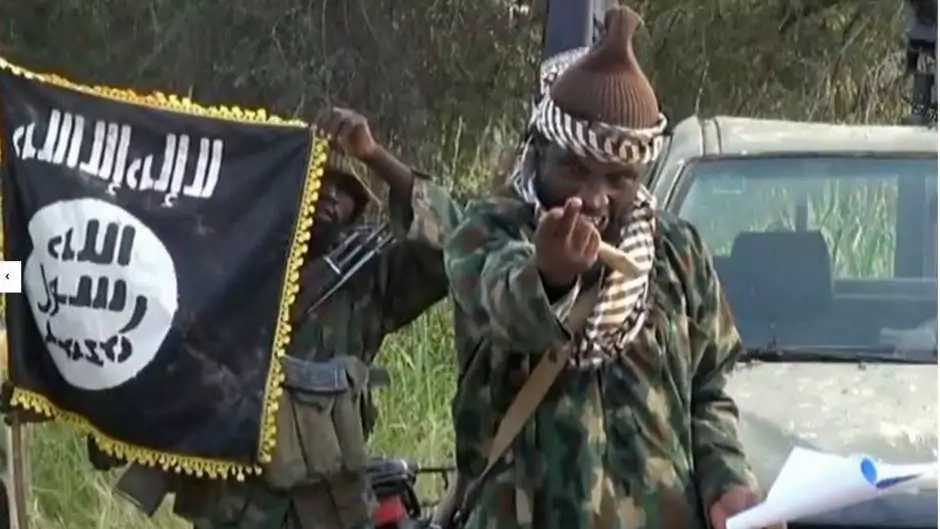 The question now becomes what could be the cause of all these inhuman acts? What can make an individual decide to kill himself and other human beings like him without thinking twice about it?
Based on research, a lot of individuals both average and prominent have given their opinions or have had their say on what they believe is the cause of this insurgency in Nigeria. Ten of those reasons postulated will be considered in this article.
1. Politics
It is inarguable that this is what Boko Haram has evolved into, it has become a tool that politicians now use in their favour and against one another.
The attack on Chibok where secondary school girls were claimed to be abducted brought to limelight the extent to which are willing to go to in a bid to seize power because ever since the previous government was overthrown the issue of the kidnapped girls where never raised again.
Read Also: 10 Ways to Improve Security in Nigeria
2. Media overhype
If there was one thing Nigerian media is good for then it is for blowing things out of proportion like they are being paid to do so or they generate more revenue for striking fear into the hearts of Nigerians.
If there were just two reasons why people perpetrate these violent and evil acts one of them is to be noticed so that they can strike fear into the hearts of their victims and so far the Nigerian media have been helping them in that regard.
3. Unprotected borders

Nigeria to be truthful doesn't have borders in its northern part unlike in the southern parts where boarders are clearly defined and protected against illegal migration by foreign individuals. In the south, boarders are well stationed such that it will be very difficult
4. Public Ignorance
Nigerians on their own have not really been helping matters, we are to an extent the cause of our own predicaments as we don't do the little we can to protect ourselves as much as possible.
These insurgents are not spirits but human beings like every other Nigerian and their actions are not really things that cannot be stopped if the appropriate precautions are taken but thanks to the carefree nature of Nigerians, Boko Haram have thrived in perpetrating their evil activities.
5. Public Perception
Probably due to what they are told or what they didn't bother to investigate well enough to know what the truth is, Nigerians' perception on the Boko Haram insurgents is very poor.
Some Nigerians see these insurgents as some unstoppable individuals probably because they have not been stopped so far.
Read Also: How to Stop Boko Haram Activities in Nigeria
6. Poor intelligence agencies
I sometimes wonder if Nigeria as a country has spies even if it's in other African countries so that I won't be seen as someone expecting too much for hoping Nigeria will have spies in Europe, America or even Asia because if we did we'd have snuffed out these insurgents as America did Osama Bin Laden some years back. Our insufficiencies have also caused these insurgents to thrive.
7. Poorly armed arm forces personnel
Even when we have the information needed to put an end to these insurgents, do we have enough hardware to do so. Nigerian armed forces are poorly armed, our weapons are like toys compared to what these insurgents brandish in every video they release.
These days there are more deaths of police officers when they engage in shootouts with armed robbers than the deaths on the part of the robbers.
It makes me want to imagine what the outcome will be like if there is now a shootout between these insurgents who are armed with far more sophisticated weapons compared to what these robbers who kill police officers have.
8. Negligence on the part of the government
When the leadership positions are held by the same politicians who use these insurgents as means of propagating their evil plans you don't expect them to take any reasonable actions towards resolving the issue.
Every year the country proposes a budget which allocates lump sums of money to various sectors of the system yet we don't see any feasible change in the current state of the nation when placed against its previous state.
To make us look even more stupid, president Muhammadu Buhari declared that he intends to withdraw some billions of naira from the oil treasury account to fight the same Boko Haram insurgency he declared sometime ago as an achievement that they have been deceiving. Hence another reason for Boko Haram to thrive.
9. Ethic and religious causes
This cause can be traced to the onset of Boko Haram when their aim was to fight against western education which it considers as "Haram" or in English terms "an abomination".
Not to mention that word has it that those individuals who fight for the cause by killing themselves and other human beings are promised of paradise as well as 99 virgins.
The religious and ethnic aspect is still used to work on the psych of individuals who are recruited to become insurgents till today.
Read Also: 10 Causes of Insurgency In Nigeria
10. Historical causes
Tracing steps backwards into Nigerian history one will observe that Nigeria was never really united as a country, it was a group of diverse individuals brought together to share a state, geographical location amongst other things. It should also be of no surprise if these individuals brought together by our colonial masters fight against each other as conflict will always crop up when individuals with different ideas and views are made to share of things especially resources.
Buy and Sell Bitcoin in Nigeria - Register for free on Luno
Click here to see the latest
Study Abroad Scholarships and Guides
Click here to see the latest
Jobs opportunities in Nigeria
.
Copyright Warning!
We work really hard and put a lot of effort and resources into our content, providing our readers with plagiarism-free articles, original and high-quality texts. Contents on this website may not be copied, republished, reproduced, redistributed either in whole or in part without due permission or acknowledgement.
Proper acknowledgement include, but not limited to (a) Proper referencing in the case of usage in research, magazine, brochure, or academic purposes, (b)"FAIR USE" in the case of re-publication on online media. About possible consequences you can read here: What are the consequences of copyright infringement? In an effort to protect our intellectual properties, we may report your website to Google without prior notice and your website be removed from search engines and you may receive a strike. All contents are protected by the Digital Millennium Copyright Act 1996 (DMCA).