Security
10 Causes of Insurgency In Nigeria
Over the years, Nigeria has been faced with insurgency, which is a rebellion against authority when those taking part in the rebellion are not recognized as belligerents (lawful combatants), but not all rebellions are insurgencies.
Nigeria is the most populous country in Africa and is popularly referred to as the giant of africa owing to its population.
Nigeria has a great abundance of natural resources such as crude oil, lime stone, zinc, copper and a host of others. Nigeria also has a diverse array of culture, language, ethnicity and religion which is the true beauty of the country.
Read Also: 10 Causes of Insecurity In Nigeria And Solutions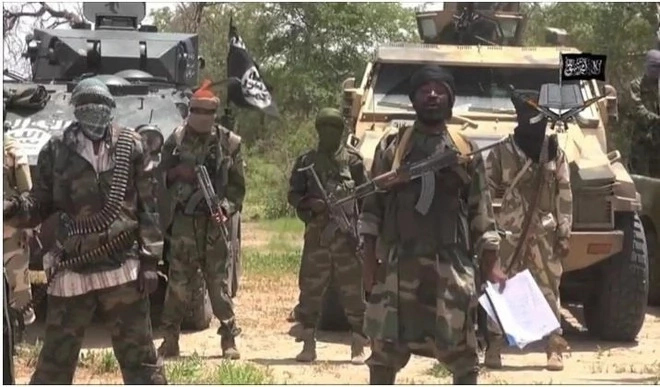 But it is sad to know that these same beauty also has an ugly role to play in the present and past insurgencies that has devastated lots of Nigerians over the years. Below are 10 causes of insurgencies in Nigeria.
1. Struggle for power and Politics
Politics overtime has done more damage than good in Nigeria, by sometimes leading to loss of life's and properties.
A good example is the Biafran civil war which began in 6 July 1967 – 15 January 1970 (over 2 years). The civil war can easily be traced back to the British colonial amalgamation of Northern  and Southern Nigeria in 1914 .
It was intended for better administration due to the close proximity of these protectorates, but this change did not account for the great difference in the cultures and religions of the peoples in each area.
After the amalgamation, oil was discovered in Eastern Nigeria (now Southern Nigeria). This lead to serious competition for its associated wealth, leading to the struggle for control amongst the regions.
It's important to note the last the southern part of Nigeria was not as united as the north, hence they were disadvantaged in the power struggle.
Later in July 1966 Northern officers staged a counter-coup to revenge on the easterners for the targeting their own political leaders in the first coup were Lt. Col. Yakubu Gowon emerged as the head of state. During his tenure, killing of Easterners in the north did not stop.
This prompted many retaliatory actions which eventually resulted to the Biafran war. So many life's were lost during the war and over 45,000-100,000 people were killed, while 2 million civilians perished during the blockade from famine due to starvation. There was also 2,000,000 – 4500,000 displaced people and 500,000 – 3,000,000 refugees.
Read Also: 10 Problems of National Security in Nigeria and Possible Solutions
2. Poverty
Imagine for a second, six people live in the same neighbourhood as six rich people, now after sometime the poor people run out of food and are on the brink of dying from starvation. What do you think will happen?
In well developed countries of the world like Canada, Japan and Singapore with well stable economy, there isn't terror groups.
This obviously says a lot about Nigeria because when there is a wide gap between the rich and the poor, there comes a boiling-point where there is bound to be a class conflict that materializes in various forms of revolution such as  the Biafran civil war and others.
So it is not illogical to understand when a group of individuals who suffer the same fate tries to do something about it. Most of the Boko Haram members are usually poor uneducated individuals who have been brainwashed.
It isn't even difficult for them to be brainwashed owing to the high poverty rate in nigeria and when you think of it, how many well to do educated people will pick up bombs and destroy everything around them.
3. Poor security
Since the Fourth Nigerian Republic's founding in 1999, farmer-herder violence has killed thousands of people and displaced tens of thousands more.
Because of the poor level of security in Nigeria, especially the rural areas, violence and crime has led many people to form self-defense forces and ethnic militias, which hasn't solved the issue because it has instigated further violence.
According to the Global Terrorism Index, Fulani militants were the fourth deadliest terrorist group in 2014, using machine guns and attacks on villages to assault and intimidate farmers.
After killing around 80 people in total from 2010 to 2013, they killed 1,229 in 2014. Most deaths occurred in the Nigerian Middle Belt, in particular in the states of Benue, Kaduna, Nasarawa, Plateau and Taraba. The state of Zamfara, in the northern belt, recorded deaths.
President Buhari and members of the Nigerian security team have been criticized for their handling of the situation. It's is almost as if this attack is aided because the security agencies turn a blind eye to this attacks.
According to Samuel Ortom, Benue state governor,  he says he alerted President Muhammadu Buhari and VicePresident Yemi Osinbajo of the planned attacks by herdsmen, but he was ignored.
Read Also: 10 Ways to Improve Security in Nigeria
4. Competition for wealth from natural resources and lack of proper Social amenities
This can be clearly seen in the conflict within the Niger delta region. It initially began in the early 1990s over tensions between foreign oil corporations and a number of the Niger Delta's minority ethnic groups who feel they are being exploited, particularly the Ogoni and the Ijaw.
The competition for oil wealth has fueled violence between ethnic groups, causing the militarization of nearly the entire region by ethnic militia groups, Nigerian military and the Nigerian Mobile Police force.
Between 1970-1980, Governments promises to the ogoni people failed to materialize which in turn made the ogoni people become increasingly dissatisfied because their social and economic apparatus was steadily depreciating.
In December 1992, the conflict between the Ogoni and the oil companies magnified to a whole new level of greater seriousness and intensity on both sides.
Both sides began perpetrating acts if violence, then the Movement for the Survival of the Ogoni People (MOSOP) issued an ultimatum to the oil companies demanding about $10 billion in accumulated royalties, damages and compensation and an immediate stoppage of environmental degradation.
The Ogonis threatened mass action to disrupt oil company operations if they failed to comply with MOSOP demands, and thereby shifted the focus of their actions from the unresponsive federal government to the oil companies producing in the region.
5. Illiteracy
It is important to know that there is a high level of illiteracy in nigeria. Like the popular saying "knowledge is power" when people are educated, they are able to grasp basic concepts like the value for human life, basic fundamental laws and can even earn a good source of living when they apply their knowledge acquired through education.
This in turn increases their standard of living. People who are educated have a lower tendency for perpetrating crimes when compared to their uneducated counterparts.
For instance Boko Haram use people who are poorly educated or even illiterates to brainwash into suiсide bombers owning to the fact that they are very gullible and can believe almost anything.
These people can be abducted from their houses and trained to be suiсide bombers in an attempt to wage war against Nigeria.
Read Also: 10 Problems of Insecurity in Nigeria and Possible Solutions
6. High Unemployment rate
The increasing rate of unemployment today in Nigeria is becoming alarming because Labour statistics report of Nigeria in Q4 2017 has shown that there is 7.9 million Nigerian youth aged 15-34 that are currently unemployed.
In Nigeria, you find lots of graduates on the street looking for job here and there, some get lucky and some don't, and sometimes even the ones who get paid receive peanuts.
The reality is even much worse for those who do not have proper educational qualification because they end up living to survive.
Once they get fed up of that patterned life, some turn to social menace like kidnapping, armed robbery and internet fraud.
7. Corruption
It is ironic how corruption has a silent but very large role to play in the insurgencies that is happening in nigeria today.
When public officials who are given certain funds to be used for the people misappropriate and embezzle this funds, the outcome is usually chaotic because because it can affect the innocent (parties) citizens involved, they could loose their properties, job and money because of one person's single greedy act.
This in turn can cause rebellion among affected people, by reacting through methods like kidnapping, armed robbery and killings. At the end of the day, corruption gave them a reason to go into anarchy leading to insurgencies.
8. Religion
Religion has a major role to play in the present insurgencies happening in nigeria. People are being manipulated through fake and distorted religious teachings.
They brainwash people into believing they are serving a greater purpose for God by manipulating religion and pushing them to cause heinous crimes.Proper plan Packages for youths
Read Also: 10 Problems of Security in Nigeria and Possible Solutions
9. Unguarded boarders
Over the years, it has become easier for arms to move around our country, which makes it easier for the extremist groups to perpetrate this crimes such as kidnapping, bombings and other forms of terrorist attacks. This in turn leads to loss of life's and properties.
10. Lack of proper connection between the government and the people.
Over the years, there has been a huge gap between Athens government and the people which gave space for the terrorist groups to fill. They act like they care for the people by telling them the government doesn't care about them.
Buy and Sell Bitcoin in Nigeria - Register for free on Luno
Click here to see the latest
Study Abroad Scholarships and Guides
Click here to see the latest
Jobs opportunities in Nigeria
.
Copyright Warning!
We work really hard and put a lot of effort and resources into our content, providing our readers with plagiarism-free articles, original and high-quality texts. Contents on this website may not be copied, republished, reproduced, redistributed either in whole or in part without due permission or acknowledgement.
Proper acknowledgement include, but not limited to (a) Proper referencing in the case of usage in research, magazine, brochure, or academic purposes, (b)"FAIR USE" in the case of re-publication on online media. About possible consequences you can read here: What are the consequences of copyright infringement? In an effort to protect our intellectual properties, we may report your website to Google without prior notice and your website be removed from search engines and you may receive a strike. All contents are protected by the Digital Millennium Copyright Act 1996 (DMCA).