Finance
10 Problems Of Nigerian Financial System And Possible Solutions
According to Naotta (1999), a system can be defined as an organized group of components (sub systems) Linked together according to a plan to achieve specific objects.
A system can be of different types and used for different purposes whether in education, production, finance or any endeavor of man. However, in the interest of this paper emphasis will be placed on "Financial Systems"
👉 Relocate to Canada Today!
Live, Study and Work in Canada.
No Payment is Required! Hurry Now click here to Apply >>
Immigrate to Canada
A financial system is a group of financial institutions that create a conducive environment for the growth of the financial sector and the economy at large.
Read Also: 9 Skills Required For Accounting And Finance Profession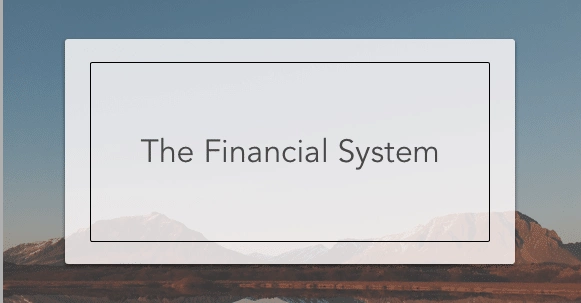 According to the Central Bank of Nigeria (CBN) research series in 1993, the Nigerian financial system refers to the set of rules and regulations and the aggregation of financial arrangements, institutions, agents, that interact with each other and the rest of the world to Forster economic growth and development in Nigeria.
These group consist of the monetary authority and regulations, the presidency central bank of Nigeria as the apex regulatory body in the financial system, the federal ministry of finance, institutions that provides the long term loans or capital market operators, securities and exchange commission as he apex regulatory body, the stock exchange market (as the facilitator of trading in various securities), specialized financial institutions Financial institutions such as banks, clearing houses, stock and capital markets, insurance companies etc.
Following the structural adjustment programme in 1986 which was aimed at regulating the financial sector, so as to strength the Nigerian financial systems, there have been large reforms in the Nigerian financial environment ranging from interest rate deregulations to recapitalization of the financial institutions and the cleaning up of the stock of nonperforming loans.
Read Also: Problems and Prospects of Local Government Finance Accounting in Nigeria
Despite these reforms the Nigerian financial environment still suffers significant set backs some of which includes:
1. Poor Financial Education
Financial education is the possessing of skills and knowledge that allows an individual to make informed and effective decisions with all of their limited financial resources.
One of the functions of the financial system is to mobilize funds from areas of surplus to provide to investors and other individuals who need such funds, however such investors or individual lack sufficient knowledge to enable them take advantage of the financial opportunities available to them, this buttress a recent claim of the Vice President of Nigeria that more than 40 percent of the Nigerian populace are being underbanked and are not taking advantage of the available financial institutions.
👉 Relocate to Canada Today!
Live, Study and Work in Canada.
No Payment is Required! Hurry Now click here to Apply >>
Immigrate to Canada
For instance small businesses are often oblivious about the existence of funds with specialized banks (such as the bank of industries, bank of agriculture, Nigerian export and import bank etc) which are designed to grow their businesses. This unawareness hinders the financial sector from performing its primary function. 
One of the problems faced by the Nigerian financial institution is the issue of nonperforming loans which comes as a result of lack of proper financial management knowledge by the borrowers.
The deficiency in financial knowledge leads to a default in loan repayment by borrowers and loss to the lending institution.
2. Lack Of Confidence In The Financial System 
While the banking sector, particularly the deposit money banks, is enjoying an increased confidence from the Nigerian populace and investors other financial institutions cannot boast of such confidence.
The Nigerian financial capital market is eroded with sharp practices and this has killed investor's confidence in the country.
In 2008 the stock market witnessed a 70 percent crash and 2015 billion of investment and several investors existed the market due to unstable government practices and lack of confidence in the market.
Also the insurance industry in has had a lingering apathy from the Nigerian populace due to mistrust, cultural and religious inclination.
The microfinance industry is also not left out. Lack of customer confidence has been a major problem in the development of this microfinance industry.
The confidence was smeared following the collapse of several community banks and the withdrawal of 224 microfinance banks in 2010 coupled with the continued favoring of deposit money banks by the central bank.
This problem pose a serious issue in the proper functioning of the financial systems and it development across the country. The question we should ponder on is; "if we cannot trust the system, who then does the system work for?"
Read Also: The Role of Microfinance Banks in Poverty Reduction in Nigeria
3. Corruption and Negligence of Financial Guidelines
corruption in Nigeria has been institutionalized that it can been seen in every facet of our daily activities. The financial system is not left out of this sphere, the financial system is faced with issues of cooperate governance failure, fraud and forgeries, default in loan repayment in the banking sector, sharp practices in the stock market, brokers and underwriters feud in the insurance industries, to name a few. This corrupt practices has left the financial system under forming.
One of the chief causes of corruption is the non-adherence to policy, rules and regulations by the apex financial authority (CBN) which are formulated to strengthen the system.
An example of this is the case of an alleged snake swallowing 36 million naira from a Jamb office and monkey parting away with over 70 million senate funds, this incidence are in clear violation of the treasury single account policy. A policy which requires all government funds to be remitted to the CBN at the end of the day.
4. Lack of Adequate Financial Technology
financial technology is the use of technological devices and software's to deliver financial services to consumers. As the years go by, new technology are coming into place and the old ones are being kept aside.
These technology are known to make work very accessible and making work efficient. Now we happen to find ourselves in a country that we lack the technical know-how.
We don't have solid implementations of technology as a result experience technological failure and poor network delivery.
Example is our Automated Teller Machine (ATM) are often faced with network availability issues and other times incidence of double debiting.
Improvement in technologies to control and track financial crimes and promote financial transactions are on the rise globally however deficiency in technical knowhow has adversely affected the implementation of such technology in Nigeria.
5. Lack of Adequate Cyber Security
Cyber security is the body of technologies, processes and practices designed to protect networks, computers, programs and data from attack, damage or unauthorized access.
In a computing context, security includes both cyber security and physical security. Here in our country we lack cyber security making hacking possible and most law enforcement agencies including the police has not efficiently handled online crime due to the rapid advancement and evolution of new technology.
According to the Nigerian Depositor Insurance fraud, forgery and theft by staffs of financial instutions led to a loss of 8.68 billion in 2016 and a 36.42 percent increase in fraud, forgery and theft cases in Nigeria.
Also the stock market has been victims in fraud in recent times also in 2016 the Nigerian financial sector was defrauded of 18 billion naira by a ponzi scheme known as MMM. This goes to show the vulnerability in the Nigerian financial sector to fraud.
Read Also: Mortgage Loans in Nigeria; Requirements and How to Get Home Finance
6. High Incidence of Money Laundering
The negative economic effects of money laundering on economic development are difficult to quantify, yet it is clear that such activity damages the financial-sector institutions that are critical to economic growth, reduces productivity in the economy's real sector by diverting resources and encouraging crime.
Money laundering deprives the financial sector of funds which could have been used to develop the system and provide improved services to customers and the economy at large.
7. Compliance with Consumers Law
A consumer is an individual who purchases goods and services. Consumer laws are regulations guiding sellers so as not to mislead customers.
We are in a country that we do not know whether these law exist, where people would definitely want to take advantage of people, business men sellers wants to exploit their customers by all means and as such supply poor quality goods at higher prices at the detriment of consumers and customers in return don't see value again in the currency.
The customers in question are at the mercy of business men/women making them powerful. Some business man go extra miles giving misleading about quality, safety and utility of their product.
They do unethical and illegal trade practices because they are being carried away by their greed and indulgence in adulteration.
This customers, most of them are so ignorant, some do not know which of the products are substantial and which are not.
If we look at it on the long run, these financial institution would not grow without the survival of their customers. Now, let's go down to the banking sector which is one of the main institution.
A place where money and valuable should be kept and not where huge amount of money , our hard earned wages, disappear in the name of some funny and strange charges.
Alot has taken place in this country, even to the extent of people selling fake drugs and all this is because this law acts like it doesn't exist.
8. Large Informal Sector
This is one the pressing problems with the Nigerian financial system. The informal sector comprise of other financial service providers not effectively captured by the apex financial authority.
These financial service providers includes money lending association, family and friends saving (esusu), among others.
The existence of this informal sector as hampered effective policy implementation within the system as any policy made by the monetary authority has no direct effect of the informal sector.
9. Poor Banking Attitude
The issue of banking attitude has been prominent in Nigeria and this can be traced to the periods before financial reforms when banks and other financial institutions are easily liquidate and thus making away with depositors funds.
Poor banking attitude can be attributed to religious beliefs particularly in the north where issue of interest is in  contention with the dominant religion in the north.
This has caused many faithfuls of such religion to abstain from financial services and loans. Also majority of Nigerians in the rural areas and urban poor feel more comfortable taking loans from family and friends and other informal financial sector. This has mitigated financial institutions from effectively performing it's duty of funds mobilization.
10. Unstable Policies
One of major challenge facing the Nigerian financial sector/system is a continued change financial policies affects not just the system performance but investors confidence.
An example is the removal of ATM charges after withdrawal and it's subsequent return, back and forth movement of exchange rate regulation policies among others. this policy instability, if not curtialed, may lead to panic and financial crisis.
Read Also: 10 Problems Of Nigerian Financial System And Possible Solutions
Possible Solutions
The aforementioned challenges has rendered the Nigerian financial system fragile and exposed to external shock. To overcome these challenges, the government and it's relevant authorities may want adopt any of the following;
Effective and intensive campaign on financial education should be carried out by the government and financial stakeholders in other to educate investors and other expected beneficiaries about the funds available to them and the consequences in using those funds.
In addition, the government should ensure that the public is well informed about the benefits of other financial institutions other than banks.
Official training on financial technology so as to improve both cyber security and service delivery and prevention of money laundering.
Also non compliance to laid down rules should be criminalized and effectively implemented. Also measures to control insider lending and misreporting in the system should put in place.
Finally, monetary authority should ensure a stable and investors friendly financial environment through administering stable financial policies in the system.
👇👇👇👇👇
Immigrate to Canada Via Job Offer!
Get latest Jobs in Canada for foreigners with visa sponsorship 2023 and how to apply. Don't miss this opportunity that can help you relocate to Canada with your family.
👇👇👇👇👇