Popular opinion says that anyone interested in venturing into the manufacturing industry in Nigeria needs to have the heart of a lion. Basically, you have to be strong to face huge challenges in the manufacturing industry.
Why this claim? This is so because, in addition to the problems that plague businesses generally in Nigeria, there are some challenges that are unique to the manufacturing industry in our country.
👉 Relocate to Canada Today!
Live, Study and Work in Canada.
No Payment is Required! Hurry Now click here to Apply >>
Immigrate to Canada
If you reading this article right now that means you are interested in knowing what these challenges are and their possible solutions.
Read Also: 11 Steps To Start Manufacturing Company In Nigeria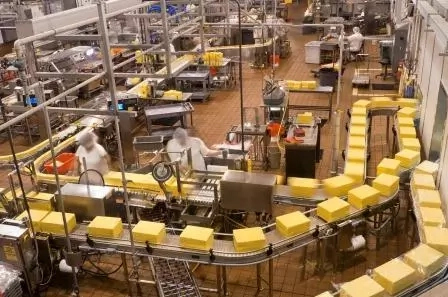 Here we have compiled fifteen (15) of these challenges facing manufacturing in Nigeria:
1. Lack of Sufficient Finance
For a manufacturing company finance is always an important part of surviving and succeeding in your business. Many factors may necessitate the need for funding such as wanting to expand operations, increase productions or in acquiring more staffs.
Depending on what stage you are in your manufacturing business you will need some money to kickstart and continue your operations. Unfortunately, money is not readily accessible for manufacturers in Nigeria.
Even when finances are made available through loans from the bank the interest rates are very high (25% – 40%). At such rates, a good amount of the profit made by manufacturers is used to pay debts to the banks.
Read Also: How To Start Manufacturing In Nigeria
2. Poor Maximizing of Productions
To effectively run a manufacturing business as you would for any other business two things are important: maximizing your profit by increasing your revenue and minimizing your costs. It's that simple.
So for a factory to operate efficiently would mean maximizing its production output and minimize the energy used for production. This is an issue with a lot of manufacturers in Africa.
👉 Relocate to Canada Today!
Live, Study and Work in Canada.
No Payment is Required! Hurry Now click here to Apply >>
Immigrate to Canada
Most manufacturing companies in Africa do not have efficient production tools and machines or utilize practices that make them operate efficiently.
Processes such as production forecasting, inventory management, and continuous process improvements are some of the practices that are not used in Nigeria.
3. Lack of Skilled Employees
When there are no good employees then any business would suffer. A manufacturing factory is only as good as the people that run the factory.
It is hard to find properly skilled employees and managers in most manufacturing industries in Nigeria. These adversely affect the performance and efficiency of the company.
In a manufacturing industry, these skills are vital to operate machinery and build high-quality products that have the same attention-to-detail as products made outside the country.
The difficulty in finding properly trained staff is very common to manufacturers in Nigeria.
4. High Exchange Rate
The sudden rise in exchange rate has grossly damaged the efforts of the manufacturing sector. The prices of goods or raw materials obtained have increased three or four times the usual price. This has forced manufacturing industries to reduce their product sizes or increase the price.
In all this is putting a strain on the pockets of the consumers and the manufacturers.
5. Late Payment by Customers
Retailers who buy from manufacturing industries find themselves paying late for the goods they obtain. This attitude negatively affects the effort of these industries to progress.
Read Also: Problems And Prospects Of Cassava Production In Nigeria
6. High Government Bureaucracy
The complexity and difficulty presented by the government when starting or carrying out any business in Nigeria is a destabilizing factor for most intending manufacturing industries.
7. Infrastructural Challenges
Manufacturing industries in Nigeria are faced with a lot of infrastructural challenges. The main issue that hinders manufacturers in Nigeria is the access to uninterrupted power supply.
The use of alternative power such as Diesel generators can exorbitantly increase the cost of production by a magnitude which discourages manufacturers.
Other infrastructural issues faced by the manufacturing companies include bad roads, poor storage facilities.
These factors largely cripple the productivity of the manufacturing sector.
8. Poor Distribution Channels
When manufacturers do not have well-established distribution channels they have difficulty selling their products. The retailers in Nigeria usually demand that manufacturers or wholesalers pay them ahead to stock their goods at its retail outlet.
This can be financially tasking for Small Medium Enterprises (SME) who most often do not have the proper distribution channel to get the product to market.
9. Public Perception of Local Goods
Locally produced goods are mostly viewed as inferior quality compared to imported ones. Until we get that perception changed or improved it will be hard to convince consumers to buy.
A lot of marketing and branding has to be done targeted at improving the image of local goods and make them seen as valuable as their imported counterparts. Example of such effort is the newly trending "Buy Naija" campaign in Nigeria.
However, there is still more to be done to make Nigerian-made goods competitive in the global market.
Problems of Industrialization in Nigeria
The term "industrialization" emanated from the industrial revolution of 18th and 19th century in Europe. This revolution saw machines replacing human efforts in the production process. And the end product is mass production.
In Nigeria, efforts to industrialize the country began after independence with the first national development plan.
The first national development plan (1962 – 1968) focused mainly on import substitution as a means of strengthening the Nigerian manufacturing sector.
Other focus of the policy were; increased participation of Nigerians in control of the economy, expanding the technological base of the country to support industrialization and so on.
Ever since then, the Nigerian government has embarked on numerous economic and industrialization policies. With the most recent being the Vision 20:2020.
However, despite all these efforts by the government to revamp the economy. And place it on the part of development, Nigeria remains largely under developed and industrialized.
To this end, we shall look at the following factors militating against industrialization in Nigeria:
Read Also: How To Start Garri Production Business In Nigeria
10. Lack of Credit/Access to Credit
This remains the major hindrance to industrialization in Nigeria. This problem is caused by the industrialists themselves, the government and financial institutions.
Most industrialists in Nigeria are unwillingly to share the ownership and control of their establishments with other investors so as to accumulate enough finance to run their business.
This leaves them most companies with little capital to run the business. Hence, limiting their growth.
Also, the stiff requirements and interest on loan of most lending houses in Nigeria coupled with government negligence discourage industrialists from borrowing. And stifles industrialization in the country.
11. Over Dependence on Foreign Machines
Most of the technology and machines used by local manufacturing companies in Nigeria are imported from foreign countries.  These come with increased cost that serves as deterrent to prospective industrialists from venturing into production.
12. Inadequate Raw Material
Due to the poor management of our agricultural sector there are not enough raw materials needed by manufacturing companies to support massive production.
Hence over-dependence on foreign raw materials for production places stress on manufacturing industries. This hinders industrialization in the Nigeria.
13. Production of Sub-Standard Goods
Apart from the fact that locally made goods have acquired a poor image manufacturers should endeavor to produce quality goods that would match foreign goods if they are serious about changing perception of locally made goods.
14. Illiteracy/Inadequate Skilled Manpower
The thousands of graduates that are produced by our tertiary institutions can hardly fit into the job market. Worst yet is the technical education sector. They are few practical lessons or materials to properly educate students in most schools making most prospective employees to less skillful or effective to handle the tools and machines in the manufacturing companies.
15. Political Instability and Militancy
In Nigeria there are frequent changes in government policies especially with the change of a new government.
Incessant insurgencies have also have been a bane to industrialization and development in Nigeria. At present the Niger delta militants and of recent the Boko Haram group has continuously hindered economic activities in the country.
This political instability discourages both local and foreign investors from investing in Nigeria.
Solutions To The Problems
Having identified the challenges hampering industrialization in Nigeria, the next step is to proffer solutions to the problems. Some solutions we can consider are:
1. Increased Access to Credit
The Nigerian government should put in place measures to ensure that local industrialists have easy access to credit even at low interest rates. Such would require empowering the industrial development banks financially and other private financial institutions.
Read Also: 6 Steps to Start Paint Manufacturing Business in Nigeria
2. Local Manufacture of Industrial Machines
The government should provide enabling enabling environment that encourages and supports local engineering firms to consider manufacturing some of The Imported Heavy Industrial Machines.
3. Improved Education System/Training
The government should work towards improving our educational system and placing more emphasis on practical than theories. Technical courses should be introduced into the secondary and university curriculum and sufficiently equipped.
4. Improving Agricultural Sector
The government should provide good plans targeted at improving the agricultural sector to guarantee enough raw materials for industrial production. This could be achieved through agricultural mechanization.
5. Good Government Policies
Government should also provide policies favourable to industrialization in Nigeria, such as in tax holidays, excise duty reduction and tariff protection.
6. Provision Of Necessary Infrastructures
The government should endeavor to provide adequate infrastructure like electricity, good road network, rail and water transport facilities, improved communication infrastructures to facilitate the production and movement of goods.
7. Curb Political Stability
Government should take adequate measures tackle the security problems in various regions of the country.
👇👇👇👇👇
Canada Immigration!
Relocate to Canada, USA, UK, Europe, Australia, and New Zealand with your family. See the Latest Oversea Jobs with Visa Sponsorship plus our EXPERT guidance and tips. Its FREE!
👇👇👇👇👇
👍Advertise your business on InfoGuideNigeria.com!
From just N9,999 per month, you can advertise your products and services to over 1,500,000 monthly users on our website. Click here to read more.
Copyright Warning!
Contents on this website may not be republished, reproduced, or redistributed either in whole or in part without due permission or acknowledgment.
.
Proper acknowledgment includes, but not limited to (a) LINK BACK TO THE ARTICLE in the case of re-publication on online media, (b) Proper referencing in the case of usage in research, magazine, brochure, or academic purposes,.
.
All contents are protected by the Digital Millennium Copyright Act 1996 (DMCA).
.



The images, except where otherwise indicated, are taken directly from the web, if some images were inserted by mistake violating the copyright, please contact the administrator for immediate removal.
.
We publish all content with good intentions. If you own this content & believe your copyright was violated or infringed, please contact us  for immediate removal.
🤑 Start Making Money from home today!
👉 Get the correct
FREE FOOTBALL PREDICTION
TIPS
and
Guides
today.
Click here