Career
How To Become An AC Technician In Nigeria
Career Overview
Ac technicians do the fixing/installations of cooling systems in a building. It is the technology of indoor and vehicular comfort.
It is a business classified under electro-mechanical engineering. How to become an AC Technician in Nigeria is what this article is all about.
👉 Relocate to Canada Today!
Live, Study and Work in Canada.
No Payment is Required! Hurry Now click here to Apply >>
Immigrate to Canada
To become a good AC Technician in Nigeria you must, first of all, get some formal education or training. During the training, you will be taught how An AC works and the job specifications of an AC Technician.
Read Also: How To Start A Panel Beating Business In Nigeria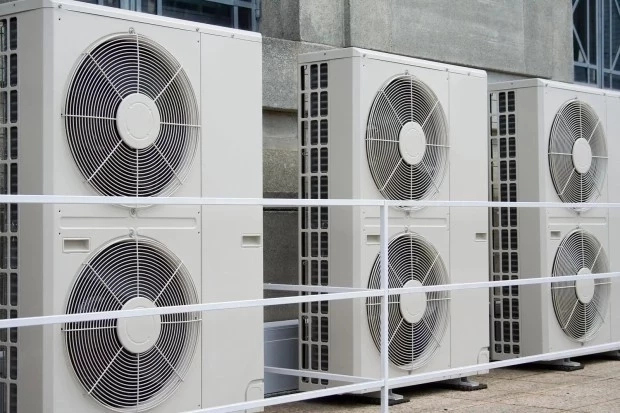 Generally, AC Technicians work with cooling systems, as well as heating and ventilation systems. The benefits attached to is that you will be able to be self-employed once you have completed your training. You must have a certificate in the field if you are to work in a company in Nigeria.
In the career, you will learn how to and also carry out the installation of Air conditioners, heating and ventilation systems. You will be able to maintain and fix these conditioning systems.
What Does An AC Technician Do?
Ac Technician's job is to install, service and fix heating, ventilation and air conditioning units in residential and commercial buildings.
Basic Technical Requirements For Becoming An Ac Technician in Nigeria
To become a good air conditioning technician on Nigeria, you must possess the following skills:
1. You must know and understand the advantages and disadvantages of various air condition system
2. To become a good technician you are expected to have knowledge of gas systems, temperature, and atmospheric pressure as well
👉 Relocate to Canada Today!
Live, Study and Work in Canada.
No Payment is Required! Hurry Now click here to Apply >>
Immigrate to Canada
3. You must have sound knowledge of electrical and electronics as well as mechanical systems
Read Also: How To Start AC Repair Business In Nigeria
Working Conditions For An Ac Technician In Nigeria
An AC technician is expected to adapt to lots of conditions to be able to function well. Among them include the ability to work in a dusty, dirty, hot or cold environment.
The nature of the work will make you travel far and wide to attend to issues and give solutions to them. As an AC technician, you should be ready to work at any time you are called upon to work. There is no stipulated time.
Educational Requirements For Becoming an Ac Technician In Nigeria
There are no specific requirements when it comes to becoming a good technician in Nigeria. What is expected of you is to:
1. You must have at least a Credit pass in Chemistry, English Language, Mathematics and Physics at SSCE Level (WASSCE, NECO, GCE or its equivalents)
2. Go to school and study any course related to AC repairs. In Nigeria, technicians are trained in Polytechnics and Colleges. You can also obtain this training from recognized Universities offering related courses.
The duration of this training varies. For Polytechnics and Colleges in Nigeria, it takes about 2 years. For universities, it takes about 4 years. You will be issued a diploma on completion of studies or a degree if you enrolled in a University.
3. Alternatively, you can get the skills from apprenticeship which can last about of 1 to 4 years and be competent be for setting out.
4. Study online from online schools, YouTube, Google, Coursera, Udemy, Udacity, Shaw Academy etc.
Read Also: How To Start Generator Repair Business In Nigeria
Personal Requirements & Traits
1. You must pay close attention to your safety. This is to avoid risking your life to the danger of electric shock and other harmful chemicals.
2. A good AC technician should be well organized and be discipline to his profession
3. You are expected to have a good communication skill. You must be fluent in English language communication and also have at least a fair knowledge of the native dialects in the area you find yourself to be able to relate well.
4. When you are been pressurized by the owner of the job you should be able to cope with it and move on.
5. You should be able to work alone even without the support of others where there is no team.
6. Have a good character and avoid abusive languages on clients no matter how hard they may be on you.
7. You must be fit and strong for the business as you might be carrying the appliances manually when required from place bought and to places they are to be used.
8. An AC technician must be reliable
7. He must be able to explain certain terms or prospects to the clients to make him or her key into your offer very fast.
Registration and Licensing
You must follow all the necessary legal process to be able to function in this business
First, you must register your business name with the legal authority of your region. The first place to go in Nigeria is the Corporate Affairs Commission of Nigeria (CAC).
You could be arrested and charged to court if you breach the laws governing businesses in your area. Also,  get registered with bodies governing AC technicians and Technicians in general in Nigeria.
Read Also: How to Start a Car Repair Business in Nigeria
Chances Of Getting A Job As An Ac Technician
AC technicians are in high demand due to increased demand. They are needed by food suppliers, supermarkets, food and beverage vendors, Coldroom operators etc.
AC technicians are needed at homes, in churches and offices. So virtually everybody needs the services of an AC technician. This is because everyone needs comfort.
There is a high chance of getting a job. You can get a job either as a self-employed or you work for a company, the government and an organization as an employee. Alternatively, you could be selling the AC systems, design, maintain or perform installation services for a fee.
 How Do You Get A Job Fast As An AC Technician
1. Reach out to processing companies.
2. Take your service(s) to cooling stores.
3. Reach out to supermarkets.
4. Apply to construction companies.
5. Visit hospitals and hotels and apply.
6. Visits many homes and show them why they need your services. You can coax them into patronizing you by offering a fabulous price slash, and home delivery services for faster patronage.
Read Also: How to Start Computer Repair Business
Conclusion
I have talked about how you can become a good AC technician in Nigeria. I have said that you need be certified by going to school and obtaining a certificate on it.
Usually, it takes about 2 years for those doing diploma and 3 to 4 years for those doing a degree course. You must have at least a Credit pass in English Language, Mathematics, Chemistry, and Physics.
I also discussed that even if you are not opportune to go to a College or University, you can always get an apprenticeship training of 3 to six months or a year.
This will equally get you groomed and certified with the needed knowledge to function well as an AC Technician In Nigeria.
Getting a job as an AC technician In Nigeria is not a difficult task. The reason I said that is that there are just a few professionals in the field since it is in a way technical.
So, if you are competent with it, you will have jobs very fast. Ensure that you reach out to supermarkets, cooling stores, offices, and churches to fix and install the cooling systems for them. If you do it well, you will definitely be getting direct and indirect referrals and patronage.
Hope you now know how to become AC Technician in Nigeria today. Get more business guides here
📢

We are hiring writers!
Article Writing Jobs
- We are hiring good freelance writers -
Click here to apply
👇👇👇👇👇
Immigrate to Canada Via Job Offer!
Get latest Jobs in Canada for foreigners with visa sponsorship 2023 and how to apply. Don't miss this opportunity that can help you relocate to Canada with your family.
👇👇👇👇👇