Finance
AIICO Insurance Salary In Nigeria
American International Insurance Company Plc (AIICO) is an insurance, pensions management, and asset management Group in Nigeria. AIICO Insurance (NSE Ticker: "AIICO"), takes market leading positions in its key business areas:
1. Life Insurance and annuity.
2. General Insurance and Special risk.
3. Pensions Management.
4. Health Insurance.
5. Asset Management.
What then is the salary structure of the employees of AIICO lnsurance in Nigeria?
Read Also: 10 Problems of Nigerian Insurance and Possible Solution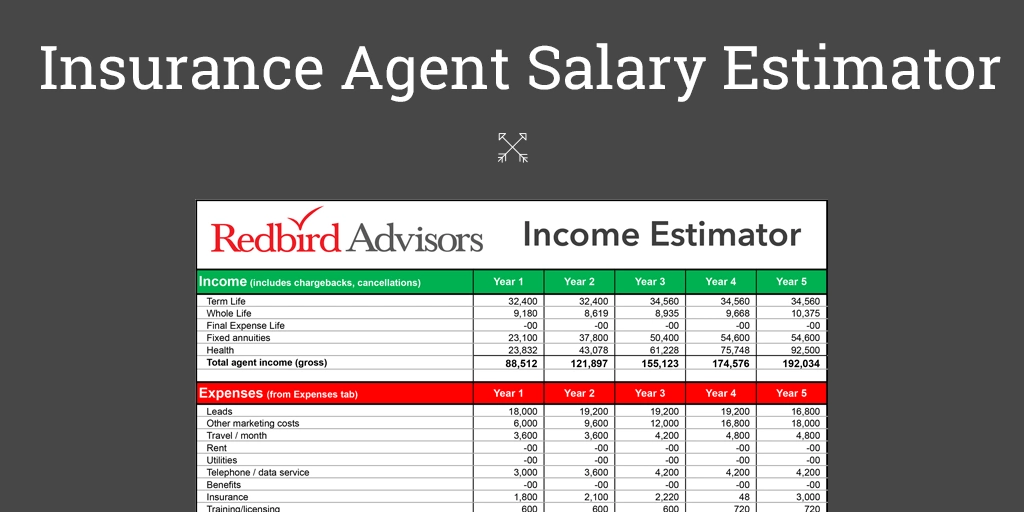 Although the average salary has been put at 70,000 Naira per month, here are the specific salaries according to position held; eight positions in all:
1. Accountant: 38,000 Naira per month.
2. Client Services Executive: 67,000 Naira per month.
3. Driver: 51,000 Naira per month.
4. Executive Assistant: 81,000 Naira per month.
5. Internal Audit Officer: 171,000 Naira per month.
6. Marketer: 19,000 Naira per month.
7. Service Desk Officer: 76,000 Naira per month.
8. Contact Center Specialist: 54,000 Naira per month.
AIICO Insurance Plc has set a goal to be the Insurer of choice and the leading Insurance Company in Nigeria, providing Life Insurance and Retirement Services as well as Risk Underwriting to a substantial and diversified client base, which includes corporations, financial institutions, governments and individuals in the country.
Read Also: 9 Benefits Life Insurance in our life and Why We Should Get It no matter the Cost
The Pension Scheme of AIICO Insurance PLC
In order to take advantage of the opportunities presented by the Pension Reform Act of 2004 in Nigeria, AIICO Pension Managers Limited (APML) was incorporated in February 2005 and licensed in April 2006 as a Pension Fund Administrator (PFA) by the National Pension Commission  (PenCom) and started operation.
What is a Pension Plan?
A pension plan is a retirement plan that requires an employer to make contributions into a pool of funds set aside for an employee's future benefit.
The pool of funds is then invested on behalf of the employee in such a way that the earnings from the investment will generate income to the worker upon retirement.
There are also some pension plans that have a voluntary investment component in addition to an employer's required contributions.
A pension plan may allow an employee to contribute part of his/her current income from wages/salaries into an investment plan to help fund retirement.
The employer may also match a portion of the worker's annual contributions, up to a specific percentage or dollar amount
Annuity Plan
An Annuity Plan from AIICO Insurance is designed to help protect you against the possibility  of out living your financial resources in retirement and the policy provides a lump sum benefit should the policy holder die.
Read Also: 5 Importance of Insurance in Nigeria and Why You Need it Now
Types of Annuity
1. Deferred Annuity
This Annuity Plan encourages self-discipline by way of saving for the rainy day. You can determine your earning at retirement and fund it effectively. There is also a death benefit of a multiple of 5 times annual earnings when you become an annuitant.
2. Immediate Annuity
You can go for this type of annuity plan if you have a bulk sum and want to receive your earnings immediately . This arrangement forestalls the risk of frivolous spending and secures a source of income when one is weak/sick until death.
The Immediate annuity plan includes the option for spouse such that an annuitant's spouse continues to get 75% of annuity benefit after the annuitant's death. Also available is the multiple of 5 annual annuity as payable to the beneficiary or estate of the annuitant at death.
Note that the purchase of an Annuity Plan is for anyone planning for retirement and is also helpful for retirees wishing to supplement their pensions.
Benefits of Annuity Plan include:
a. A guaranteed regular income after retirement.
b. Flexible annuity plans ranging from immediate annuity plans to deferred annuity plans.
c. Surrender values for deferred annuities after one year.
d. A spousal annuity option of 75% of the original annuity after the death of the annuitant.
e. Tax relief on contributions payable in order to reduce tax liability.
f. You can choose your earning at retirement and fund it.
g. A multiple of 5 times of your earning as death benefit.
Read Also: The role of insurance in the Nigerian economy
Products and Services of AIICO Insurance:
a. Retirement Savings Accounts (RSA).
b. Voluntary Contributions (VC).
c. Managing Existing Pension & Endowment Scheme.
d. Design and Management of Gratuity Schemes.
e. Management of Retiree Scheme/Fund.
f. Value Added Services.
g. Investment Philosophy.
Also note that the  AIICO pension scheme is applicable to any of these cases: Compulsory retirement, loss of employment  and retirement on medical grounds.
How to Get a Job in AIICO Insurance PLC
Visit Insurance+Plc and upload your CV for  any of the positions relevant to your qualifications. Positions currently up for grabs on the AIICO job advertisement list include:
a. Assistant Unit Manager
b. Financial Advisor
c. Risk Advisor
d. Executive Manager and
e. Client Service Executive (the deadline for application for this position was 10TH of February 2018).
You can see all these vacancies or any other new one when you log in to the site above. Follow the job application guideline and be on the look out for notification for job interview.
Read Also: Nigeria President Salary and Allowances Breakdown
Benefits of Working With AIICO Insurance PLC
1. AIICO is a good company where marketing experience can be acquired.
2. Job stability is assured.
3. AIICO is a suitable organization to learn how to multi-task.
4. Workers in this company can learn how to deal with and manage people (customer) both external and internal, especially irate, abusive and aggressive people.
5. Team work skill is acquired in this company.
6. You learn time management and effective use of time.
7. An employee of AIICO INSURANCE PLC certainly benefits from the pension scheme and insurance programmes of the company.
8. Reward and recognition of an employee's excellent performance is guaranteed.
9. AIICO Insurance Plc grows and nurtures talents.
10. Exposure to technology via E-learning, non-Virtual libraries, AIICO subsisting management framework and the AIICO Academy.
It is noteworthy to state here that AIICO also owns valuable financial and strategic assets including a controlling stake in Multishield Limited, and a 19% stake in Health International Limited (both Healthcare Management Organisation-HMO, and AIICO Capital Limited- an asset management wholly-owned subsidiary).
Information is Power!
Don't miss any valuable information or opportunity that can change your life, business, family positively and permanently.
👇👇👇👇👇
Subscribe to Blog via Email
✍️ Be Our Guest Publisher!
Do you have a press release, breaking news,  or any other helpful information to share with our growing readers? If yes, send your article to 👉 infoguidepr@gmail.com.
We will be glad to publish it if the information is useful to our audience.
This post can be helpful to somebody else, please share it on Facebook, Whatsapp, Telegram and Twitter. There are buttons below for this (easy to use too)!
Make money writing for us. Apply for
Freelance writing jobs in NIgeria
.
.
Copyright Warning!
Contents on this website may not be republished, reproduced, redistributed either in whole or in part without due permission or acknowledgment.
.
Proper acknowledgment includes, but not limited to (a) LINK BACK TO THE ARTICLE in the case of re-publication on online media, (b) Proper referencing in the case of usage in research, magazine, brochure, or academic purposes,.
.
All contents are protected by the Digital Millennium Copyright Act 1996 (DMCA).
.
We publish all contents with good intentions. If you own this content & believe your copyright was violated or infringed, please contact us at [infoguidenigeria@gmail.com] to file a complaint and we will take necessary actions immediately.