Education
Benefits Of citizenship Education In Nigeria
We are going to outline and discuss in great detail the benefits Of citizenship Education In Nigeria. We hope you find this article informative.
Citizenship is simply about the civic participation of citizens at every level of society, and its key goal is to teach citizens to live free in society.
When citizens participate in the political proceedings of their countries, it will help in strengthening these nations with the needed capacity to manage their own affairs.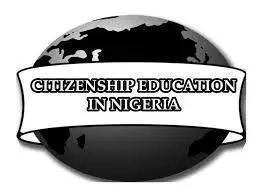 Anytime, we talk about citizenship education, we are simply referring to that aspect of education that can guarantees transparency in governance, and participation of citizens in the democratic processes, and active response by citizens, and accountability on the part leadership in the country, and empowerment of citizens as well as, justice.  That out of the way, in this article, I will be discussing the benefits of citizenship education in Nigeria.
What Are The Benefits Of  Citizenship Education?
There are numerous benefits that citizenship education offers, and in this article, I will be discussing some of these benefits nevertheless, below are some of the benefits of citizenship education in Nigeria.
Citizens Positive Contributions
Citizenship education plays an essential role in the country by making Nigerian citizens contribute meaningfully to the growth and development of the Nigerian society.
This, however, happened when citizens participate in the democratic processes of the country. One can from here see how beneficial the citizenship education is to Nigerians:
1. Becoming Civic Competence:
Citizenship education helps in the formation of civic competencies. The education allows a citizen to effectively cope with the social role, specified for citizens of that country.
It helps citizens to fully use their civil rights and civil freedoms. Actually, the objectives of citizenship education are great.
The learning about democracy has very essential object, to educating a responsible citizen and a critically thinking citizen.
The citizens of a country should be willing to communicate with the fellow citizens, as well as,  participate effectively in every affair of their state. The importance of citizenship and its objectives, no doubt, is in freedom and also in responsible decisions.
2. Citizens Express Themselves Fully
Citizenship education has been considered as one of those phenomena that help citizens to express themselves and their opinion fully.
The citizens, by the virtue of earning citizenship education, can express their opinion both as an individual or they also can express their opinion a group.
The citizen of this country have the rights to be convinced of the values and also the advantages of democracy. They also through citizenship education have the qualities of being independent and being critically minded citizens.
3. Understanding The Present To Plan For The Future
One will agree with me that, knowledge of history is essential and necessary for the citizens of a country. Knowledge of history actually helps the citizens of a country to know and understand the present so as to be able to plan for the future.
In the process of citizenship education, a citizen can obtain some knowledge, and as a result, form some value preferences, which can make him acquire certain personal qualities.
The knowledge, of course, can also help the citizens of a country to develop civic skills of thinking and that of their behavior.
4. Understanding Of Individual And Collective Rights
Citizenship education has made a majority of Nigerian citizens to know and understand their rights, both as individually and also collectively, and as a result, they are prompt to defending themselves, whenever their rights are to be infringed upon.
From the above one can see that the citizenship education is actually based on the defence of the individual citizen of the country, as well as, the defence of their collective rights.
The knowledge of the constitution or the constitutional system of that country. In other words, it is the citizenship education that gives citizens of a country the very idea of the fundamentals of their individual constitutional system, which they operate in their nations5. Understanding And Realization Of Citizens'  Obligations
The citizenship education has greatly benefit Nigerians in quite a number of ways, and one of those ways is that citizenship education has helped in making the citizens to understand their obligations, as well as, ensuring the realization of these obligations by every citizen.
It is the citizenship education that gives citizens of a country the very idea of the fundamentals of their individual constitutional system, which they operate in their nations. It also allowed for the citizens' rights and obligations and the freedoms as specified in the constitution of their nations.
5. Development Of Confidence
Yes, development of citizens' confidence is one of the benefits of citizenship education in Nigerians, for instance, citizenship education is all about the development of the citizens' confidence and also the motivation of these citizens to participate in the public life of their countries.
The citizens will take responsibilities and they will also by the virtue of their rights perform functions that are usually in relation to citizenship in a democratic system of governance. In exercising these rights and these duties, the citizens will show openness, and tolerance as well as, responsibility.
6. Formation Of Value Orientations
There are some value orientations, expected from the citizens of a country to form, and these values and educational elements are imparted through citizenship education.
However, the first area of this is the conditioning by the formation of these certain value orientations, while the one that follows is to ensure the formation of personal qualities by the citizens.
Civil or citizenship knowledge is important and this is important because it makes Nigerian citizens know and understand the very political and the social context of their countries.
The citizenship education actually makes the citizens be aware of their social rights and their economic rights, and their political rights as well as, their civil rights.
Through citizenship education, the citizens have come to know and understand their roles in society, their rights in the country and also their responsibilities that are associated with citizenship.
This value and the educational element has only one essential aspect which is known and also called, cognitive. And it is noteworthy to mention here that, this actually associated by way of obtaining knowledge.
7. Understanding Societal Norms And Values
Citizens have the rights to know and understand the structure of their society. They have the rights to know and understand their norms and their values, as well as, the very problems of social development, and this is made possible through citizenship education.
Citizenship education also allows the citizens to know and understand their place in the society, including the complexities of social relations, and family, and education, and culture, as well as, age and also gender differentiation.
Conclusion
Conclusively, civic knowledge and skills, for the most part, has some meanings to Nigerian citizens, and through citizenship education.
Nigerians can acquire the ability to explain, and analyzing, and interacting, and evaluating, and defending their position, as well as, monitoring democratic processes and their results.
It is the knowledge of citizenship education that Nigerians used for informed participation in both the public and in the political processes.
Buy and Sell Bitcoin in Nigeria - Register for free on Luno
Click here to see the latest
Study Abroad Scholarships and Guides
Click here to see the latest
Jobs opportunities in Nigeria
.
Copyright Warning!
We work really hard and put a lot of effort and resources into our content, providing our readers with plagiarism-free articles, original and high-quality texts. Contents on this website may not be copied, republished, reproduced, redistributed either in whole or in part without due permission or acknowledgement.
Proper acknowledgement include, but not limited to (a) Proper referencing in the case of usage in research, magazine, brochure, or academic purposes, (b)"FAIR USE" in the case of re-publication on online media. About possible consequences you can read here: What are the consequences of copyright infringement? In an effort to protect our intellectual properties, we may report your website to Google without prior notice and your website be removed from search engines and you may receive a strike. All contents are protected by the Digital Millennium Copyright Act 1996 (DMCA).