In this post, we look at the 10 common causes of road accidents in Nigeria. Accidents are unplanned events that lead to undesirable causes.
Even though accidents are unplanned events, it doesn't mean that that they can't be prevented. When caution and preventive measures are thrown into the wind, accidents are likely to occur.
The rate at which accidents occur in Nigeria today is very alarming, no fewer than 2,598 Nigerians died in road accidents between October, 2017 and March, 2018.
Read Also: How To Start Driving School Business In Nigeria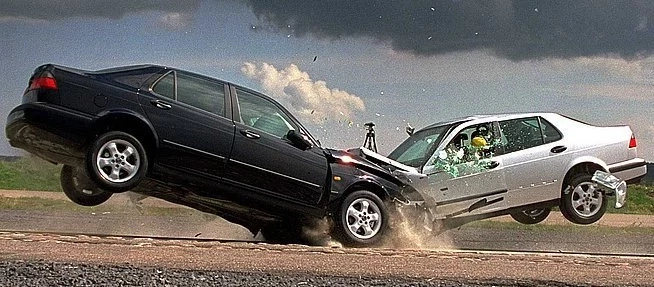 It is important to know that apart from the apparent loss of life's, accidents can also affect the economy of a country in terms of insurance coverage and a host of others.
Below are 10 major causes of accidents with preventive tips:
1. Poor functional roads
Many accidental occurance while driving in Nigeria is as a result of bad roads. Many of our roads are inaccessible, too narrow, not developed, full of potholes.
Sometimes we drive totally blind in the night because there is a lack of street lights. All this are contributing factors to the increase in accident rate in Nigeria.
It is important for the government to fix bad roads, expand more roads and provide street lights to enhance safety in driving.
Read Also: 9 Steps to Obtain Driver's License in Nigeria
2. Bad vehicle/motor maintenance culture in Nigeria
Many people fail to engage in simple maintenance check and servicing of their vehicle such as the break, tires, steering etc.
It is important to check this things because they are major causes of road accidents, and checking them can prevent loss of life's and properties.
3. Poor driving behaviour
Many Nigerian usually throw caution into the wind when driving. They drive recklessly trying to overtake other's like it's a car race competition, and also fail to adhere to simple traffic and driving rules and regulations.
Sometimes you see drivers who drive in the opposite direction of a road thereby endangering their lives and that of others. It is important for drivers to adhere to the rules and regulations governing driving in Nigeria.
4. Lack of proper driving education
Many drivers didn't even go through driving school, so they are not well informed about certain driving rules, skills and safety tips.
This can include simple things like using seat-belt, having a fire extinguisher in your car, checking your car before usage, the right side of the road to overtake, speed limit according to the type of road and a host of others.
5. Driving under influence and over speeding
You might have heard this phrases before "don't drink while driving" this are simple safety tips that when ignored can lead to destructive and devastating accidents.
Driving under influence can affect the concentration and performance of a driver, this is because drugs like alcohol, marijuana and a host of others interfere with brain activity.
For instance when alcohol is taken, the first place it hits is the cerebellum which controls our sense of balance and movement, this is the reason people begin to stagger and loose balance when they are drunk.
It is important for people who get drunk or are under the influence of drug use not to drive, instead they call a cab or a friend to drive them.
Read Also: 10 Safety Tips that could save your life this end of the Year
6. Improperly planned road network
Most of our roads in Nigeria are not well planed, in that there are little alternative routes to take during traffic congestion.
An example is the accident which involved a petroleum tanker that exploded at the ojodu-berger area of lagos state, where over 50 cars exploded, 9 lives lost and four injured as a result of the explosion.
The ojodu-berger route is known to have a lot of traffic congestion as a result of the number of people moving in and out of lagos.
Another thing is our petroleum tankers should not be moving on the road like that because in advanced countries, they are supposed to move in rails.
More alternative roots should be created and special kind of roads should be done for the transportation of certain environmentally hazardous products.
7. Bad weather and human error
Many road or air accidents are as a result of bad weather which the driver can be aware of or not. Driving or flying in an unfriendly weather condition can be a culprit in accidents.
Citing the sosoliso air crash which occurred on 10 December 2005, bad weather conditions and human error also contributed to the Sosoliso crash, because investigators found that failure to disclose the accurate weather conditions to the crew was the major factor in the cause of the accident.
8. It is not uncommon for drivers who drive for a long period of time to become tired and exhausted, but because they want to get to their destination on time, they then push their body over its limits which can be dangerous during driving because a driver could fall asleep while driving which could cause accidents leading to death, injuries and loss of properties.
It is important for drivers to always pay attention to their body, so when they feel tired they should find a good spot to park and rest till their body is rejuvenates.
9. Use of mobile devices and gadgets while driving
Even with several warnings from government agencies concerning transportation, people still engage in dangerous behaviours such as making calls when driving, reading and replying text messages, driving while watching videos from the car.
This reckless behaviours can cause disastrous accidents because even a split second lack of concentration while driving can have grave consequences.
It is important to do away with mobile devices and gadgets while driving, because this helps the driver focus and can drastically reduce the chances of an accidental occurrence.
Read Also: 10 Problems of Transportation in Nigeria
10. Over speeding
Have you ever heard the phrase "speed kills" well except you're a car racer of which you're not, speed really does kill.
Certain roads or high ways have certain set  speed limits for your protection, and when disobeyed can lead to accidents because it is not uncommon for a drink to loose control of a car due to over speeding. Drivers should avoid going too fast or over the speed limit in other not to loose control while driving.
Make money writing for us. Apply for
Freelance writing jobs in NIgeria
.
.
Copyright Warning!
Contents on this website may not be republished, reproduced, redistributed either in whole or in part without due permission or acknowledgment.
.
Proper acknowledgment includes, but not limited to (a) LINK BACK TO THE ARTICLE in the case of re-publication on online media, (b) Proper referencing in the case of usage in research, magazine, brochure, or academic purposes,.
.
All contents are protected by the Digital Millennium Copyright Act 1996 (DMCA).
.
We publish all contents with good intentions. If you own this content & believe your copyright was violated or infringed, please contact us at [infoguidenigeria@gmail.com] to file a complaint and we will take necessary actions immediately.