Automobile
How To Start Driving School Business In Nigeria
Business Overview
A driving school is where driving skills are professionally acquired, and where drivers' license is issued upon completion of training.
Driving school business, although technical and risky is highly lucrative. It is one of the easy-to-do businesses in Nigeria, but highly capital-intensive.
Before you can start a driving school business in Nigeria, you must possess and be able to impart the necessary driving and drivers training skills.
Read Also: 8 Steps to Start a Driving School in Nigeria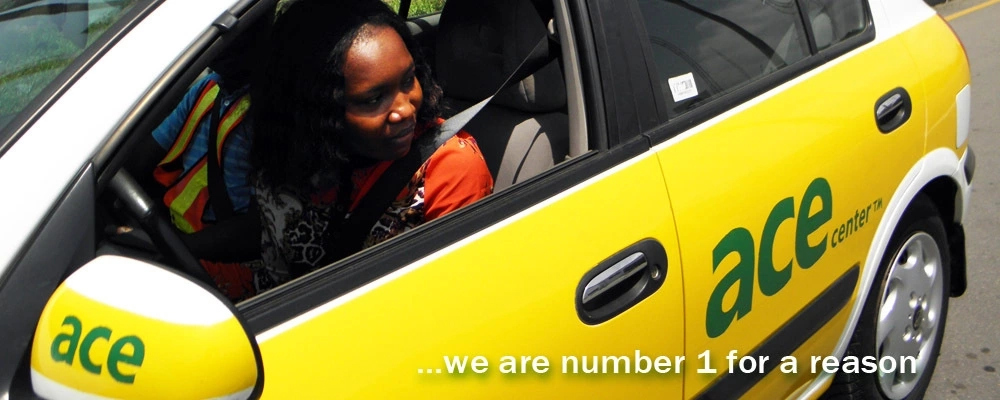 You must also meet the necessary Federal Road Safety Corps (FRSC) requirements for running a driving school in Nigeria.
You can get full information on FRSC driving requirements at FRSC office across the state in the federation as well and the Federal Capital Territory (F.C.T), Nigeria.
Of course, you can run a driving school in Nigeria without these skills. Here, you simply employ someone to handle the training while you manage.
This article concerns how to start a driving school business in Nigeria. The processes inherent and profitability indices of the business have all been covered.
Business Profitability
The profitability of driving school business in Nigeria lies in the many money-making avenues in the business. You make money from registration of students and training fees. When people come for licensing, you charge them for that too and make money.
Remember, people are buying cars daily, most of whom are illiterates in the art of driving. Hence, the possibility of having regular prospects.
You could also form alliances and become a transportation consultant to government agencies, cargo transporters, private passengers etc.
These are all avenues for making money in driving school business in Nigeria. Hence, it is a lucrative business to do.
Read Also: How To Start Ambulance Business In Nigeria
Necessary Driving School Tools & Equipment Requirements For Registration, Certification, and Usage
To run a driving school in Nigeria today, it is required by law that your school be registered and certified under the Driving school Standardization programme (DSSP). The aim of the programme is to evolve minimum uniform standards for driving schools in Nigeria.
To be a registered and certified driving school, below are the minimum tools, equipment, and standards to be met: At least 2 cars for training: Manual and Automatic
1. White Boards for writing
2. Chairs, table, and handouts
3. Classroom and Administrative offices
4. computer simulators
5. computers for driving simulation,
6. Course manual
7. Fire extinguishers
8. First aid facilities
9. Highway code
10. Inspection pits/workshop
11. Library
12. Licensed driving instructors
13. Open space/ Driving range
14. Roads sign models
15. Roadworthy vehicles for driving instruction (Dual control)
16. Simulators (Mock vehicle)
17. Traffic laws/regulations
18. Vision Acuity Test Facilities
19. Visual and audio-visual instructional aids
20. Etc.
You can find out more by doing a quick feasibility study around your neighborhood.
Read Also: How To Start Car Paint Selling Business In Nigeria
Procedure For Registration Of Your Driving School In Nigeria
1. Collect, Complete and submit Driving School registration form to the Government (i.e. FRSC).
2. The relevant agency (i.e. FRSC) comes for inspection and assessment of the proposed driving school.
3. If the minimum standard is met, the center is approved and certified.
4. Pay the required licensing fee.
Securing A Driving School License
You cannot operate a driving school in Nigeria without a license. These can be obtained from either the FRSC office in your state or any other government agency in charge of that.
Your business must be registered first with the Corporate Affairs Commission of Nigeria (CAC) before FRSC can give you a license. So, start with this if you've not already done so.
Staffing and Personnel
You must be certified and practically knowledgeable in the art of driving before you can train people. Where you have to hire a trainer, get someone with experience, license, driving school certification from a recognized and certified driving school, and with at least 1000 hours driving time span.
Read Also: Drivers' License Cost In Nigeria And How To Get It
Tips On Choice Of Driving School Training Vehicle
Driving School success to a large extent is sine-qua-non to the choice of Driving School Training Vehicle. It could be costly to get one, notwithstanding, but there is no way around it.
While doing so, however, be cautious so as not to get the wrong one. Some of the tips on choice of a driving school training vehicle below may be of immense help:
1. Start with one Driving School Training Vehicle that suits your budget at the moment.
2. It should be simple and easy to operate. Get a simple vehicle which could allow the easy learning of technical car details such as motor vehicle operation.
3. Your driving school vehicle must not necessarily be fanciful since it is strictly for training purposes
4. Buy another one as your capacity increase
5. It is advisable that you have both manual and automatic transmission driving school training vehicles respectively.
From experience, students who learn driving using manual transmission vehicles adapt faster to manual an automatic one.
6. With increased finance, scale-up to a multipurpose-built training vehicle with dual controls. This allows the instructor to easily take over control of the vehicle from the student. Hence, it prevents accidents and associated risks
Sustainability and Profitability Tips
A courteous and cordial relationship is a paradigm to the success of any driving school business in Nigeria. Once you maintain a functional relationship, more people will get to know about your driving school business. The more customers you have, the more your chances of survival in this industry.
As such, delivering infallible, highly effective and efficient services at all time. Maintain a functional relationship with the government and other driving schools too. These will go a long way in selling your business, without the need for costly advertisements.
Advertisement & Promotion
You can advertise your driving school business online by placing targeted ads on Facebook, Twitter, and Instagram. For this kind of business, target an audience within your catchment area. Other online advertising mediums include forums and blogs.
Asides the internet, advertise on the radio and television station in your town. Popular print media channels include local newspapers or magazines, Yellow Pages (i.e., Ibom Yellow pages).
Read Also: How To Renew Vehicle License In Nigeria – Requirement, Amount, Procedure
Conclusion
Now you know how to start a driving school in Nigeria. As you can see, it is not difficult at all. If you can make the move today, you would start your driving school in less than no time, using these useful and expert-proven tips. See more quality business guides here
This post can be helpful to somebody else, please share it on Facebook, Whatsapp, Telegram and Twitter. There are buttons below for this (easy to use too)!
Copyright Warning!
Contents on this website may not be republished, reproduced, redistributed either in whole or in part without due permission or acknowledgment.

.
Proper acknowledgment includes, but not limited to (a) LINK BACK TO THE ARTICLE in the case of re-publication on online media, (b) Proper referencing in the case of usage in research, magazine, brochure, or academic purposes,.

.
All contents are protected by the Digital Millennium Copyright Act 1996 (DMCA).

.
We publish all contents with good intentions. If you own this content & believe your copyright was violated or infringed, please contact us at [infoguidenigeria@gmail.com] to file a complaint and we will take necessary actions immediately.
🤑 Start making money from home today!
👉 Get correct FREE TIPS and Guides on how to make money from home today. Click here to start
.
👍Advertise your business here!
With over 1M unique users per month across all channels, we have a large audience for you to showcase your products and services. Simply get in touch via 👉 marketing@Infoguidenigeria.com.
🤑 Make Money now!
👉 Make money writing for us. Apply for Freelance writing jobs in Nigeria.
👉 Make Money as InfoGuideNigeria Advertising Agents, read more here
.