Finance
10 Challenges Facing Investors in the Nigerian Capital Market
In this post, we discus the challenges facing investors in the Nigerian capital market. This is information is useful for policy makers while making reasonable recommendations to improve investors patronage as well as to educate and support the decision making of prospective investors.
Capital market is defined as markets in which money is provided for periods longer than a year." The major function of a capital market is to channel the wealth of savers to those who can put it into a productive long term use. Funds are made available for companies, industries and governments so as to enable them meet their long term monetary requirements.
👉 Relocate to Canada Today!
Live, Study and Work in Canada.
No Payment is Required! Hurry Now click here to Apply >>
Immigrate to Canada
The money obtained from capital markets are used to purchase machinery, and other fixed investments. Sometimes it is used to settle recurrent expenditure. The capital market is a vital part of the financial system in a country and also plays a pivotal role in accelerating economic growth and development.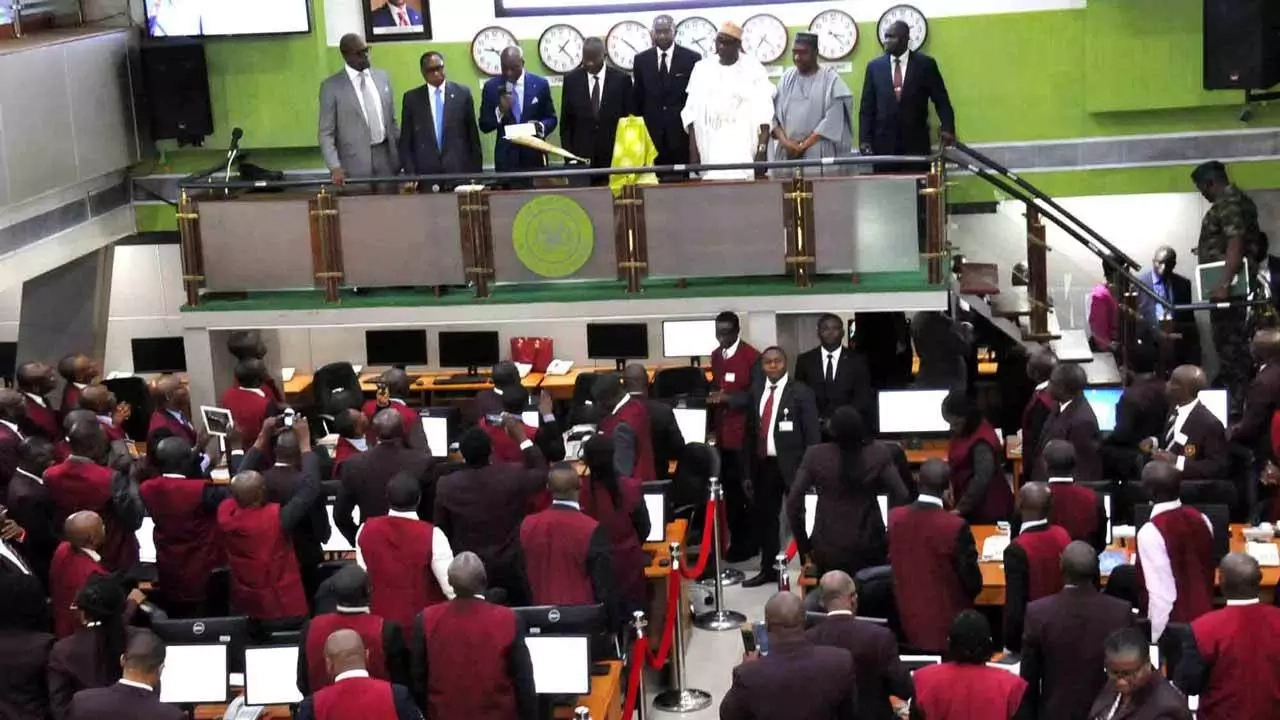 The absence of a financial market would result to a very slow growth in the economic development of a nation as firms in need of long-term capital will definitely lack the avenue to get such.
This will hamper their progress as well as the economic development of the country. Also, the financial market is crucial to the development of every economy since it assists the money market, which is only designed to give out short term capital cannot satisfy the requirements of companies, firms and even governments.
An efficient capital market mobilizes savings and allocates a greater proportion to those companies with the highest prospective rates of return after giving due allowance for risk.
The capital market is divided into two sectors, the primary market and the secondary market. The primary market deals with raising funds by issuing new securities while secondary market allows the proceed from the transaction go to the investor. Both the primary and secondary market complements each other
The success of new issues depends on the favorable response in the secondary market and also on the level of liquidity in the secondary market. The availability of a liquid secondary market is a very important aspect of the capital market.
This is because investors are more willing to place their funds in the primary market if they know that holdings are easily convertible to cash. Therefore, the efficient functioning of a capital market is important to both investors who supply funds and listed companies or corporations who issue their securities on the market to obtain funds.
Read More: 8 Steps to Invest in the Nigerian Stock Market and Enjoy dividends
👉 Relocate to Canada Today!
Live, Study and Work in Canada.
No Payment is Required! Hurry Now click here to Apply >>
Immigrate to Canada
The Nigerian Capital Market
The Nigerian capital market came into being when the Nigeria Stock Exchange (NSE) was established in 1961. It was established to provide an avenue for making savings of investors available to companies and corporations via stocks and shares.
The Nigerian capital market since it's establishment has contributed significantly to the growth of Nigeria's economy. It is on record that 85% of total corporate tax are from organizations listed in the Nigerian stock market.
Despite the positive feedback from some sectors of the economy, the Nigerian capital market has not been fully able to effectively mobilise capital for the development of some vital sectors in Nigeria's economy.
This is one of the many problems faced by the Nigerian capital market. Also the falling oil prices has also led to the withdrawal of a lot of investors. A lot of investments ended up in loses that contributed in dampening the confidence of individual investors.
Read More: Procedures and Steps For Buying Shares In Nigerian Capital Market
The NSE factbook of 2010/2011 puts the number of individual investors in the stock market at 3million. Considering the fact that Nigeria is a country with over 150million inhabitants, this is quite poor. The reason for the low participation is due to the unsavory testimonies of former individual investors which has led to serious doubt about the credibility of the Nigerian capital market.
In this article, I shall be pointing out a number of major challenges facing investors in the Nigerian capital market. This is mainly to educate and support the decision making of prospective investors.
10 Challenges Facing Investors in the Nigerian Capital Market
The following are some of the problems affecting investors in the Nigerian capital market. The major motivation for this article was my personal loss in the Nigerian stock market. I had invested a sum of ₦350,000 in the shares of a particular company in 2007, hoping for a tangible return on investment.
Unfortunately, I never got any returns and efforts to retrieve the initial amount I invested has proved abortive till date. That is the major reason why I have decided to put down a list of problems affecting individual investors in the Nigerian capital market. Below are some of them:
1. Inefficiency
There has been reported cases of inefficiency on the paths of registrars due to their rigorous procedures for certificate verification, poor handling of documents, poor work ethics and lack of prompt response to client enquiries.
2. Lack of adequate information about listed companies
Lack of promptness in the release of selected company's result affects the decision making of investors and hence leads to the reduction of individual investors as most likely investors will refuse to participate when information is scarce.
3. Financial crisis or capital market crash
The global financial crisis of 2009 and the fall in oil prices led to a great withdrawal of investors. This led to the capital market crash as investors became skeptical.
4. Low participation rate
The NSE factbook for 2010/2011 shows that only 3million individual investors participated in the Nigerian capital market. This is very poor considering the population as at then, which was well over 150million.
5. Low returns on investments
Low returns on investment has been identified as another source of problem for individual investors. There are cases where an investment of over five years yields well below the expected return. This has discouraged a lot of investors and also made some investors lose thousands and millions of naira in the cause of investing in the capital market.
6. Lack of transparency and insincerity of stockbrokers
Stockbrokers in the Nigerian capital market are fond of deceiving clients. They paint a positive picture to their clients when on the contrary investments are going bad. In the end the clients hopes are dashed when their expectations are not met. Some of these companies also divert company profit and afterwards declare loss, thereby denying investors of their dividends.
7. Poor regulation
There is a general lack of transparency in the methods of operation in most of the listed companies in the Nigerian capital market. This is due to the inadequate supervision and regulation by the responsible bodies. This allows some unorganized companies to perpetrate their unruly and unethical practices.
8. Bad policy
Inconsiderate government policy is one major reason that has deterred potential investors in the Nigerian capital market. A lot of policies that were implemented after the 2009 global financial meltdown were not totally favorable to individual investors.
9. Poor customer service
It is always very difficult to get feedbacks after making enquiries from most of the brokerage firms available in the country. Their customer services are known to be very poor, mails are not returned on time, account statements are not served on time and requests are not processed promptly. This is another problem investors face and another reason why individual investors are not likely to return after such a distasteful experience.
10. Decrease in investors' confidence
Based on various factors, investors generally lack confidence in the Nigerian stock market.  In 2008, a many companies enrolled into the Nigerian stock market to raise money, but up till now, most of these companies have not listed their shares. The implication of this is that people's money is locked up somewhere and they are not having dividends for their money.
The instability in the market really affected the performances of most of these companies in terms of giving good returns on investment to the stakeholders. This significantly affected the purchasing power of the investors and secondly the investors' confidence. They become very skeptic coming back to the market.
📢

We are hiring writers!
Article Writing Jobs
- We are hiring good freelance writers -
Click here to apply
👇👇👇👇👇
Immigrate to Canada Via Job Offer!
Get latest Jobs in Canada for foreigners with visa sponsorship 2023 and how to apply. Don't miss this opportunity that can help you relocate to Canada with your family.
👇👇👇👇👇