Career
How to Register with COREN, Registration Procedures for Nigerian Engineers
The Council for Regulation of Engineering in Nigeria, COREN, formerly known as council for registration of Engineers, is the body responsible for regulation of engineering training and practice in Nigeria.
Established by decree 55 of 1970 and amended by decree 27 of 1992 currently known as "Engineers Act, CAP E11 2004" Law of Federal Republic of Nigeria, the Act empowers it to regulate all aspects of engineering practice in the country.
COREN performs four key functions which are 1. Registration of five cadres of engineering disciplines namely: Engineering craftsmen, Engineering technologists, Engineering technicians, Engineers and Engineering Firms who wish to practice in the country 2.
Read More: How to Become a Structural Engineer in Nigeria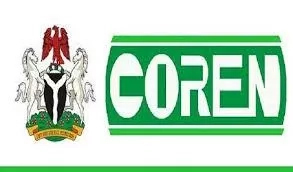 It caters for 65 engineering disciplines many of which are more practiced than most other professions 3. It accredits engineering courses in universities, polytechnics, colleges of technology and technical colleges in Nigeria and beyond 4. It organizes and supervises post-graduate practical training of newly graduated engineers.
How to Register With COREN
Registration with COREN is required for independent practice, some engineering firms and compulsory for government contracts.
The council has been empowered by Section 1(i) Subsections (a) and (b) and subsection (3) of section (4) of COREN enabling decree to determine who are engineering personnel and to register them in their respective cadres.
Under this decree, anyone seeking to be registered as an engineering personnel must have four (4) years post-graduate experience in engineering practice under the supervision of a senior registered engineer.
Registration Procedure/Requirements for Individuals
Registration with COREN is done through online application and requires that:
1. The applicant's institution to send his transcripts to a given email address or manually to Registrar, Council for the Regulation of Engineering in Nigeria, 22 Addis Ababa Crescent Wuse Zone 4, P.O Box 8461, Wuse, Abuja.
2. Next, Download and fill the Proposer and Work Experience Forms prior to filling the online form because these forms are to be uploaded among other documents during the registration process.
Your two (2) proposers are like referees who should be registered and practicing engineering personnel and should be up to date in payment of their practicing fees.
Read More: 10 Problems of Voters Registration in Nigeria and Possible Solutions
3. Click on this link to visit the Registration Page
4. Ensure you fill all the required details before proceeding to pay your registration fee online. You are expected to fill in a valid email address and phone number when filling the online form as this will be the medium of communication between you and the council throughout your registration process.
5. To pay, choose the category that applies to you with the cost in front of it. Supply all the basic details then click on the "Register" button. This will bring up a pop box to verify your payment details. Click the "Pay" button after confirming your payment details and you will be redirected to Remita payment gateway.
6. You may pay online with your credit or debit card, or print the Remita Retrieval Reference (RRR) number generated then go to any bank listed on the Remita Payment Gateway page to make payment.
Once you make successful payment using any of the two payment methods, your payment is automatically updated and your registration process will be activated.
7. Click on the "Login" button and choose the "Registered Applicant Option" as login type to continue with your registration. Enter the email address and password you provided on the online form to login.
8. Once your login is successful, click on application tab by the left to load all the information you are required to fill.
9. Click on "Profile info", fill the details under "Basic", "Contact" and "Other information".
10. Click on all the relevant tabs such as Education, Work Experience, Membership of Engineering Bodies, Non-Nigerian Extra Info (For non-Nigerians only).
11. Click on the "Document" tab to upload relevant documents including Technical Report of not more than three (3) pages in MS Word Format. You are to scan and upload originals of your credentials. No single upload should be more than 500kb.
12. Click on "Application approval" under the "Request" tab to submit your application once you are done.
13. For complaints or support, visit the nearest COREN Office or send an email to support@coren.gov.ng, accounts@coren.gov.ng, registration@coren.gov.ng or call: Head MIS for Technical issues on 07088697792 on working days between 8am and 4pm. For complaints/support on issues of payments, call accounts on 07016833173. Complaints on application status/transcript, call Registration on 07088697820.
It takes 6 months to process applications for Nigerian applicants and 3 months for expatriates.
Read More: Functions of the Nigerian Internet Registration Association
Registration Procedure/Requirements of Consulting Firms
Council is empowered to register Consultancy Firms in the following categories:
1. Sole Ownwership
a. The owner must be a COREN registered Engineer who must be up to date in the payment of his practicing fee
b. A Certificate of registration with Corporate Affairs Commission (CAC) must be provided by the applicant
2. Documents to be Submitted

a. Corporate Affairs Form 2 (form of application for registration)
b. Brochure of the firm
c. CV of owner
d. Payment of an appropriate processing fee
e. Corporate Affairs Form CAC 10 (Annual Returns)
f. Completed COREN Firm Application Form
3. Partnership
a. This is to be owned by two or more registered engineers who must be up to date in the payment of their practicing fees.
b. It must be a registered Firm with Corporate Affairs Commission (CAC) with Certificate of incorporation.
Read More: How to register a company in Nigeria
Documents for submission must include:
a. Corporate Affairs Commission Form 2 (Form of application for registration)
b. CV of partners
c. Payment of the appropriate processing fee
d. Deed of Partnership
e. Corporate Affairs Form CAC 10 (Annual Returns)
g. Company Brochure
h. Complete COREN Firm Application Form
Limited Liability Firms/Companies
a. The board of Directors must comprise registered Engineers who must be shareholders of the firm and hold at least 55% shares. The registered Engineer(s) must be up to date in the payment of his (their) practicing fees
b. The Firm must be registered with Corporate Affairs Commission with Certificate of incorporation.
Documents for submission must include:
a. Copy of Corporate Affairs Commission (CAC) Certificate of Incorporation of Firm
b. Certified true copy of Memorandum and Articles of Association of Firm
Certified true Copy of CAC Form C07
a. Certified true copy of CAC Form CO2
b. Copy of current Tax Clearance Certificate
c. Copy of VAT registration Certificate
Copy of PENCOM registration Certificate
Company's Profile/Brochure of the Firm
a. Detailed CV of Partners/Directors endorsed by Proposers who must be ACEN members up to date in practicing fees.
b. Comprehensive list of staff
c. Brief description of office
d. List of office Furniture/Equipment owned/available to the firm
f. List of office facilities and computer/CAD equipment resources owned/available to the firm
g. List of specialty software owned/available to the firm
List of ACEN/COREN or other equivalent training courses attended in last 2 years (attach copies of Certificates of Attendance)
a. List of current Codes of Practice, Design Standards and Specifications owned
b. Name type of Contract Formats that your Firm has and uses (ICE, NEC, FIDIC, JCT, etc)
c. Copy of Professional Indemnity Insurance
d. Copy of Quality Assurance (QA)/Quality Control (QC) Policy Manual
Copy of HSES Policy Manual
a. Signed statement of compliance with COREN Code of Conduct
b. Copy of the Firms Business Plan
c. A copy of COREN Certificate of the Director(s)
d. Payment of an appropriate application and processing fee
Read More: How to Register Trademark in Nigeria
Other Requirements
In addition to the firm having met above requirements for registration, all Directors shall:
a. Demonstrate technical expertise by providing a detailed engineering report (minimum of 2,000 words) of studies, designs and supervision of works carried out under supervision in organisations with the competence to provide such training. Such work experience shall be for a period of not less than five years.
b. Demonstrate experience by the seniority attained and level of responsibility carried in a consulting engineering firm or similar organization.
c. The candidate shall be required to demonstrate that he has been able to lead a project team of reasonable size. Such experience should have been acquired for a period of not less than three years after initial registration with COREN/Recognized Professional bodies.
d. This shall be provided with a Statement of Consultancy Experience signed by the head of a Registered Consulting Firm with COREN and member of ACEN (i.e.: A reference letter from a registered company with COREN and ACEN proposing the company for registration with a copy of the firm's COREN certificate attached).
e. All firms are expected to apply for renewal of their Firm membership every five years. The application for renewal is to be submitted three months before the expiry date of the old firm membership. Any Firm that has not been consulting for a period of five yearsor more shall be required to re-apply for fresh registration as a consultant.
f. Also, foreign Engineers who are granted provisional registration cannot register a 100% owned Engineering Consulting Firm.
g. Foreign Engineers who are registered with COREN and desire to register a Consulting Firm can only do so in Partnership with a Nigerian Engineer.
h. The Partnership agreement must have the Nigerian Engineer as the major shareholder (i.e own at least 55% of the shares) while his foreign counterpart holds a minority shareholding.
i.  Consulting firms must indicate that they are consulting firms when registering with Corporate Affairs Commission (CAC).
j. Memorandum of the Association should be specified that the company is solely in consulting business.
Information is Power!
Don't miss any valuable information or opportunity that can change your life, business, and family positively and permanently.
👇👇👇👇👇
For Latest updates on News, Jobs & Business Ideas, and Opportunities.
Copyright Warning!
Contents on this website may not be republished, reproduced, or redistributed either in whole or in part without due permission or acknowledgment.
.
Proper acknowledgment includes, but not limited to (a) LINK BACK TO THE ARTICLE in the case of re-publication on online media, (b) Proper referencing in the case of usage in research, magazine, brochure, or academic purposes,.
.
All contents are protected by the Digital Millennium Copyright Act 1996 (DMCA).
.
The images, except where otherwise indicated, are taken directly from the web, if some images were inserted by mistake violating the copyright, please contact the administrator for immediate removal.
.
We publish all content with good intentions. If you own this content & believe your copyright was violated or infringed, please contact us at [infoguidenigeria@gmail.com] for immediate removal.
🤑 Start Making Money from home today!
👉 Get the correct
FREE FOOTBALL PREDICTION
TIPS
and
Guides
today.
Click here
.
👍Advertise your business here!
With over 1M unique users per month across all channels, we have a large audience for you to showcase your products and services. Simply get in touch via 👉 marketing@Infoguidenigeria.com.
🤑 Make Money now!
👉 Make money writing for us. Apply for Freelance writing jobs in Nigeria.
👉 Make Money as InfoGuideNigeria Advertising Agents, read more here
.