Education
Cost Of Starting A School In Nigeria
Education to a very large extent is the key to constant personal and societal development. So long as man exists, there is a constant need to learn, keep learning and to unlearn because the art of learning is infinite.
Any nation that reeks of under development is a nation that partially or wholly neglects its educational sector. The present day Nigeria is a perfect illustration of the example I am citing.
We live in a nation where our politicians and those in governance care less about the state of the educational sector because their own children are safely tucked in foreign schools and the effect of this is a decline in the production of quality graduates, a decline in the passion to study among young students and generally a decline in the development of our country.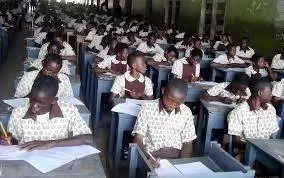 There are schools in Nigeria that lacks basic teaching materials like desks; some even suffer leaking roofs. Do I need to mention the indefinite strikes undertaken by our universities that slow down academic sessions and kills the zeal to learn?
With the recent increase in child bearing and the government's inability to maintain a good standard of education as hinted earlier especially in rural areas, private schools have become a very profitable venture as the dream of the average Nigerian parent is to provide a good educational background for their child or children from infancy not minding their financial limitations by enrolling them in private schools as early as possible.
There is a general belief that standard of education is way better and higher in private schools than in government schools even though this is not always true, it carries an element of truth.
This belief has led to a spike in the school fees of private schools in Nigeria making it a profitable business venture. While you pay twenty thousand naira as the least cost of fees in a private nursery school, private secondary schools have forty thousand naira as their least fees per term and the most affordable private universities will pay from three hundred thousand naira per semester.
Only people who are qualified, experienced, passionate and dedicated to grooming leaders for the future are encouraged to venture into private school business because the average child is refined, harnessed and developed in a safe, serene, balanced and inspiring educational environment.
If you are reading this and you are consumed with a passion to contribute your quota towards raising a new generation of great leaders by grooming children, teenagers and young people that will initiate positive change in future, this article is a summary and a brief guide on what you will need to do towards the actualization of your goals.
Starting up a private school is quite challenging but hey, starting up every meaningful venture is challenging as nothing good comes easy. You will need to:
Research, Decide And Plan
There is a need to sit down and critically think of what you want do and how you want to do it, no one who wants to succeed moves blindly. Research, consult professionals who have already built success stories in the field.
With their wealth of experience, you will definitely pick a thing or two from them. Acquaint yourself with the mode of operation, write out a business plan that details the kind of educational facility you want to operate: a nursery and primary school, a tertiary institution, a day care centre, an adult education centre, an art school for grooming of art like painting, singing, acting, dancing or a special school for people with disabilities and different forms of impairments.
Write down your financial and marketing strategies, as well as your implementation and assessment strategies, determine your budget and secure your funding.
Write a mission statement that will be the guiding philosophy for your school, it must include your values, approach, the curriculum, focus and planned outcomes for students.
Pick a Location
Find a current facility or build one in an area that is accessible, safe and convenient. Remote areas are a disadvantage, if you can't find a decent place, you could make provisions to rent one at an affordable rate but if you are going to build yours, you must make use of experts that will get you good plans and structures that adequately befits a learning environment.
Your class rooms must be spacious with provision for ventilation and water supply because you must meet standard safety and health requirements.
Equip Your School
Ordinarily, educational equipment include textbooks, teaching materials and other necessities that may include a school bus, comfortable desks suitable for each class, air conditions, televisions for video lessons, toys amongst others but you must find out what equipment you will need to give your school an extra or special touch, to make it stand out among its peers as a school that is or will be sought after.
Employ Qualified Staff
If you want a school that will inculcate values in its students while spurring them to a place of educational excellence, you must hire critical and qualified staff, do not hire people on basis of familiarity but strictly on experience and qualification.
Hire people who are driven by passion and dedication. Maintain your staff by building a good inter personal and professional relationship with them and by making their remunerations comfortable.
Register Your School
Employ the services of lawyer to make your school a legal entity by registering with the appropriate authorities like the corporate affairs commission.
Pay your tax or get lawyer to file the appropriate papers with the relevant bodies that will exempt you from tax if your school is a non profit making venture.
Publicize Your School
No matter how good the school you set up is, you must make provisions to publicize it by telling people what you have to offer.
Remember you have competition, make use of every available platform: traditional media, social media, create your website on the internet where most of your potential customers are and be sure it contains information on admission and enrollment. Join private school organizations to aid you in promoting your school to people who may not have discovered you.
Like mentioned earlier, the financial cost of starting a school will depend on the type of school you want. You can get loan from banks when other forms of financial avenues fail.
This post can be helpful to somebody else, please share it on Facebook, Whatsapp, Telegram and Twitter. There are buttons below for this (easy to use too)!
Copyright Warning!
Contents on this website may not be republished, reproduced, redistributed either in whole or in part without due permission or acknowledgment.

.
Proper acknowledgment includes, but not limited to (a) LINK BACK TO THE ARTICLE in the case of re-publication on online media, (b) Proper referencing in the case of usage in research, magazine, brochure, or academic purposes,.

.
All contents are protected by the Digital Millennium Copyright Act 1996 (DMCA).

.
We publish all contents with good intentions. If you own this content & believe your copyright was violated or infringed, please contact us at [infoguidenigeria@gmail.com] to file a complaint and we will take necessary actions immediately.
🤑 Start making money from home today!
👉 Get correct FREE TIPS and Guides on how to make money from home today. Click here to start
.
👍Advertise your business here!
With over 1M unique users per month across all channels, we have a large audience for you to showcase your products and services. Simply get in touch via 👉 marketing@Infoguidenigeria.com.
🤑 Make Money now!
👉 Make money writing for us. Apply for Freelance writing jobs in Nigeria.
👉 Make Money as InfoGuideNigeria Advertising Agents, read more here
.