Economy
How to Encourage the Purchase of Made in Nigeria Products
Nigeria, a country in West Africa with 36 states and over 180 million people is blessed with various forms of income generating resources both in agriculture and in minerals.
These resources have been exploited by the able, processed from raw forms into the finished state, and ready for consumption by the general public.
However, these industrially or personally transformed materials suffer the lack of patronage by the country's own citizens. The problem of lack of patronage and over-dependence on imported goods is also the reason why the Nigerian industrial sector is still struggling.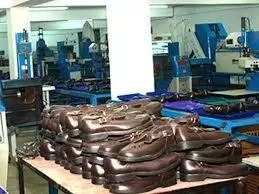 In recent times, some key individuals in the country such as the president Muhammadu Buhari and vice president Yemi Osibanjo have acknowledged this lack of patronage as a problem and have also made certain efforts through campaigns and policies to put this in check.
Read also: 10 problems of Nigerian industrial sector and possible solutions
President Buhari while speaking at last year's Nigerian Economic Summit called on Nigerians to patronize more made in Nigeria products. In his own words, he said that "Nigeria can only move from an import to an export-based economy, if Nigerians dorm the habit of buying made in Nigeria goods and services. This will increase production, boost the economy as well as create the needed jobs for the youths."
Nigeria has a good number of local companies, some of which has stood the test of time and some of which have gone and come back. Most Nigerians are not aware of the existence of most of these companies and even their products which is awful.
Studies and interviews done by some researchers and newsmen shows that a lot of factors many of which can be remedied are responsible for the low patronage shown by Nigerian towards these locally made products.
Factors Responsible for the Low Patronage of Made in Nigeria Products:
1. Substandard Quality
Most of the Nigerian made products are poor in quality compared to the imported ones which is why most people opt for the alternative regardless of the price. The quality of any product can either attract customers or dread them.
Mist of the problems associated with quality are usually incurred mostly during packaging, transportation and storage. I know of a case with cowbell chocolate, where a woman saw maggots in them. Sadly enough for cowbell chocolate, the woman and her entire ceased the purchase of their product.
This is obviously a case where something went wrong either during packaging or storage. The entrance of contaminated air into the sachet enhanced the spoilage of that product and not that it was packaged that way.
2. Cost Ineffectiveness
Made in Nigeria products are known to be very costly compared with the imported ones. In order to attract consumers, the price of the locally made products should be lowered in other to give it a competitive advantage.
For example, at a time, the locally made rice was sold for N16 000 per bag while the imported one was being sold for about N20, 000. Some would see the N4 000 difference as an amount worth saving while others would see it as just a small difference which they have to balance up in order to obtain what they believe is quality.
Read Also: 14 Factors Affecting Entrepreneurship in Nigeria
3. Scarcity of Made in Nigeria Products
A combination of their high price and their scarcity is enough to annoy a consumer or change his or her mind about such locally made product. Many have had their experience regarding these made in Nigeria products in relation to their scarcity and difficulty in procurement.
A notable case is that of rice as at last year's December and New Year celebrations periods. This was an annoying and unforgettable experience to some consumers of the locally made rice.
They had to pay the money at one crowded location after which they will queue up at another different and crowded place for hours before obtaining their product. This discouraged a lot of interested persons from making the purchase.
4. Expression of Inferiority Towards Made in Nigerian Products
Many people carry bear the fallacious notion that imported goods are better than locally made ones. This is not true at all times, most Nigerian made products are actually quality products which can efficiently serve its purpose and also stand the test of time.
People should expunge this wrong notion and help support the locally made products in order to the country's economy to witness a change in the positive direction.
5. Lack of Publicity/Sales Personnel
People can't buy what they have no idea about. The work shouldn't just end with production and quality, it should encompass exposure, campaign, promotion, marketing and distributions.
Read Also: 7 ways to improve Nigerian economy
How to Encourage the Purchase of Made in Nigerian Products:
1. Improved Quality
In order to discourage the purchase of imported goods and encourage the patronage of Nigeria made ones, the quality should reign supreme. Manufacturers should focus more on gaining the trust of the consumers rather than maximizing their profits at first.
It is only when a person trust a product that he or she can demand for more or refer others to the product. The product should also be made to be durable and reliable.
2. Increased Availability
Manufacturers or producers should try their best to ensure that whatever they produce will be readily available to the consumers. The products should be enough to go round the entire country. It must also be marketed in a form that is easy to obtain, carry or store.
Increased availability in general, entails the existence of such a product in local shops, supermarkets, malls, local markets, large wholesale houses etc.
3. Online Sales
Ecommerce is gaining prominence here in Nigeria. It has several advantage which gives comfort and security to the buyer. Through online stores, buyers can order for their products from anywhere in the country with the option to pay right away or on delivery.
It also exposes the consumer to varieties of such prices and the ability to compare prices without having to walk from one stall to the other as is the case with local markets.
Producers of these locally made products should consider making their products available in most of these ecommerce sites. Popular ecommerce sites in Nigeria include Jumia and Konga although there are many other ones available.
Read Also: 9 essential entrepreneurial skills for small business success
4. Cost Effectiveness
Consumers are constrained by prices and income. You can't buy one product and starve or trek kilometers throughout the week just because of such product.
Considering the fact that these products are made right inside the country, I just think it would be favourable to offer these products at an optimum price so that no one runs at a loss.
Price and quality are the two major factors that can help discourage the purchase of imported goods. A situation whereby a Nigeria made product is costlier than the imported one just doesn't seem favourable. The price should be lower in order for it to gain a competitive advantage.
5. Promotions and Freebies
This is one method that has been working for most of the popular local manufacturers. These method is common among the noodle companies. You will see them paint schools, shops and other places while they enjoy the privilege of advertising their products through that.
Another popular one is the design of free signboards for retailers of their products. The brewery industry would promote their products through custom made chairs, bottle-openers and refrigerators as could be seen with star lager beer, champion lager beer and the likes.
6. Minimized Importation Rate
The patronage of Nigeria made goods cannot be achieved if volumes of imported ones are constantly brought into the country. It is not possible to stop importation completely but it is possible to regulate the rate at which it is done.
7. Adequacy of Sales Personnel
Products don't just sell themselves no matter the quality, this is why poor quality products sale more than the high quality ones. Some manufacturer of high quality products would relax expecting that when people realize the quality of such product, they would buy.
It might be true but the sales record will be low. People don't just try new things unless they have a reason to, this reason to buy can be given to them by the company's sale representative.
8. Public Enlightenment on the Benefits of Nigerian Made Product
This is self-explanatory; people need to tell the public the benefits of patronizing these Nigeria made products. These benefits include the alleviation of unemployment and the growth/development of the economy.
9. Manual/Electronic Media Advertisement
This could be done through electronic means like the TV, radio etc. or through newspapers, magazines, billboards etc. advertisement helps to alert the public about the existence of such products. Advertisement should be eye-catching but honest.
Read Also: How to become a successful entrepreneur in Nigeria
10. Internet/Social Media Advertisement
Alternatively to the electronic and manual method of advertisement, people's attention can also be drawn to a product to adverts on websites, blogs and social media such as Facebook, twitter, instagram etc.
This method of advertisement is more economical and reliable since people tend to spend more time with their phones surfing the internet or social apps than reading newspapers, listening to radio, or watching TV.
👉 Get Free

₦1,000

plus

5% - 15%

interests on savings and over

25%

return on investments: Create a Free Account on PiggyVest
Buy and Sell Bitcoin in Nigeria - Register for free on Luno
Click here to see the latest
Study Abroad Scholarships and Guides
Click here to see the latest
Jobs opportunities in Nigeria
.
Copyright Warning!
We work really hard and put a lot of effort and resources into our content, providing our readers with plagiarism-free articles, original and high-quality texts. Contents on this website may not be copied, republished, reproduced, redistributed either in whole or in part without due permission or acknowledgement.
Proper acknowledgement include, but not limited to (a) Proper referencing in the case of usage in research, magazine, brochure, or academic purposes, (b)"FAIR USE" in the case of re-publication on online media. About possible consequences you can read here: What are the consequences of copyright infringement? In an effort to protect our intellectual properties, we may report your website to Google without prior notice and your website be removed from search engines and you may receive a strike. All contents are protected by the Digital Millennium Copyright Act 1996 (DMCA).