Job Description
General Motors Job Description, Roles/Responsibilities, and Qualifications
General Motors Job Description: In this article, you will see General Motors Job Description, Roles/Responsibilities, and Qualifications.
General Motors (GM), in full General Motors Company, originally General Motors Corporation, was the world's largest motor-vehicle manufacturer during much of the twentieth and early twenty-first century. It has production and assembly sites and distribution centers across the United States, Canada, and many other nations. Automobiles and trucks, automotive components, and engines are the company's primary goods and provide financial services. The headquarters of General Motors is in Detroit.Information Guide Nigeria
👉 Relocate to Canada Today!
Live, Study and Work in Canada.
No Payment is Required! Hurry Now click here to Apply >>
Immigrate to Canada
Additionally, general Motors creates a workplace that is free of discrimination and actively promotes inclusion and belonging. We firmly think that workforce diversity fosters an environment where our employees may thrive, and better goods for our customers can be developed. We recognize and value how people gain experience through professional, personal, educational, or volunteer endeavors. GM takes pride in being an equal-opportunity employer.
General Motors' policy is also to provide equal opportunity to qualified candidates and workers regardless of age, race, color, sex, religion, national origin, disability, sexual orientation, gender identity/expression, or veteran status. Furthermore, General Motors is an Equal Employment Opportunity (EEO) Employer and provides opportunities to all job candidates.General Motors Job Description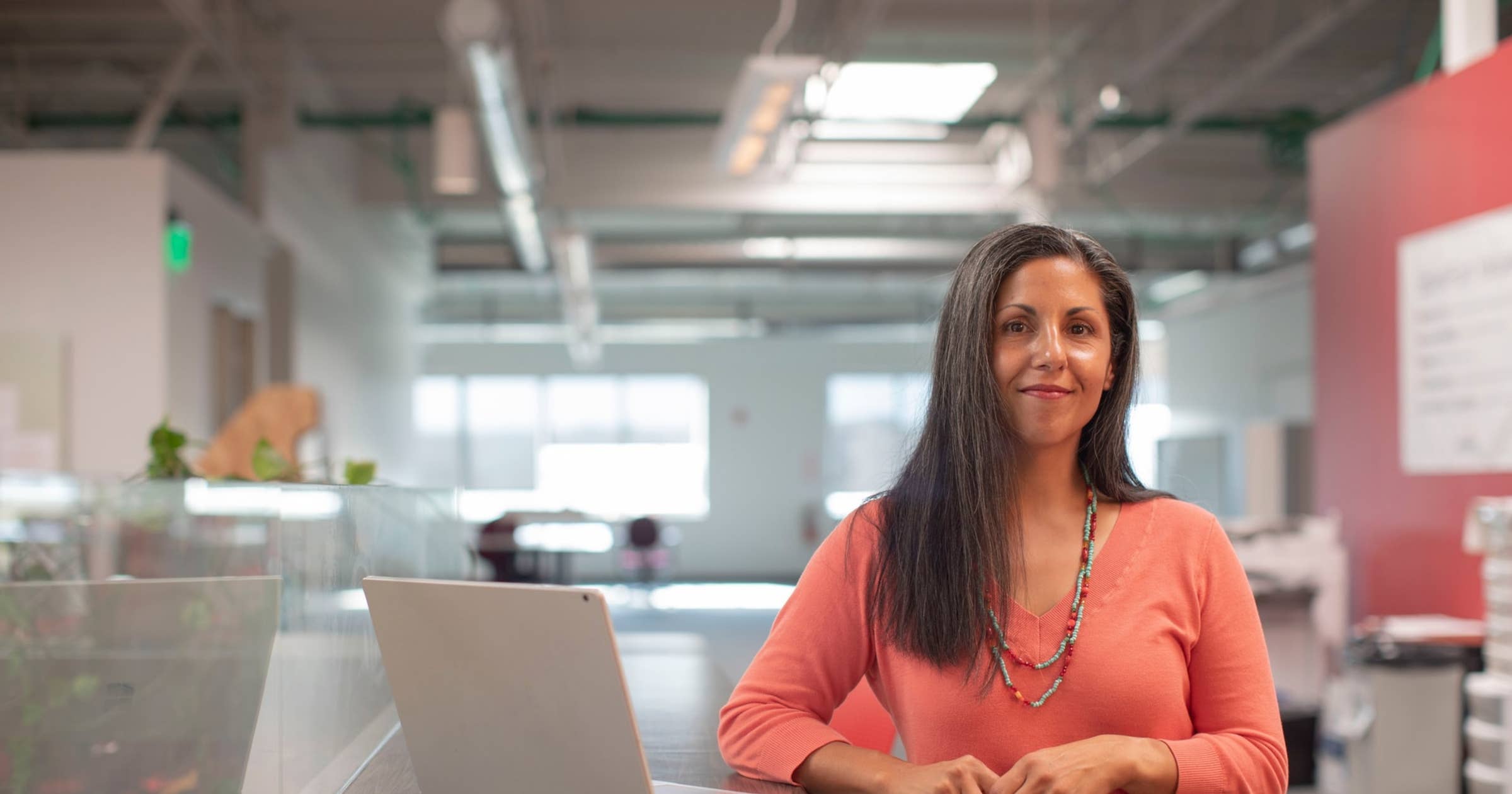 Read Also: Pilot Job Description and Roles/Responsibilities, Qualifications
Responsibilities of General Motor
Creative Designer
Create one-of-a-kind ideas and concepts for vehicles and other mobility items using sketches and digitally using 2D and 3D technologies.
In addition, Creative designers often collaborate with the design team, sculpting organization, engineering, and fabrication teams in developing new designs.
Take a broad view of client demands and future transportation, and provide intriguing thoughts and designs.
Also, in a deadline-driven atmosphere, provide insight and recommendations to leadership while being willing and able to execute on guidance.
Maintain current design trends and technical understanding.
Additionally, communicate design concepts and present ideas to management and leadership regularly.
Also, show bravery and defy expectations.
Read Also: Registered Respiratory Therapists Job Description and Roles/Responsibilities, Qualifications
Visual Designer
Sensitivity to graphic design helps set the tone for digital experience concepts.
Background in advanced communication design and illustration artistry or equivalent
Storyboarding / Storytelling
The ability to work in 2D motion and create simple 3D models/animations is advantageous.
He also includes concept sketches, drawings, low-resolution prototypes, storyboards, and any other medium he believes will be successful.
In addition, he designs critiques that will inform significant design decisions are encouraged.
Work directly with senior team members to create a world-class user experience for all our products and platforms.
Also, collaborate with essential partners to discuss and identify opportunities.
Serve as the design team's and stakeholders' voice.14 Best LG Home Theater Systems in Nigeria
Head of Ecommerce Payments
GM is deepening its focus on software and services, with plans to double revenue by 2030. The Head of e- Payments will be at the forefront of designing an industry-leading payment strategy for customers to digitally purchase a wide range of products & services across GM's global footprint. This role will also require working across multiple business units and countries to design and implement a unified GM payment platform. At the center of the payment, strategy will be our customers, who will be immersed in new digital experiences inside and outside the vehicle over the next few years. To power this vision, GM has recently selected Adyen as its platform provider, and this role would work closely with the Adyen team.
Develop and implement the GM payments strategy across existing and new business units in collaboration with cross-functional stakeholders.
Create and implement payment flows and experiences for customer journeys to ensure a smooth purchasing experience.
Lead all parts of the online payments lifecycle by transforming, streamlining, and automating numerous systems and procedures.
Control and manage payment service connections with various providers, including Adyen.
Keep up with industry trends and changes in the competitive scene.
He also follows all payment industry rules and regulations.
Led the payments team to guarantee that payment platform deliverables were delivered on schedule.
In addition, he establishes a succession plan within your team and mentor team members to become future leaders.20 Best Palazzo Trousers in Nigeria and their prices
Read Also: Chief of the Staff Job Description Template and Roles/Responsibilities, Qualifications
Software Developer
Understanding and using the ideas, techniques, and standard approaches of database modeling and data structure.
Architecture and design patterns, programming methodologies, development standards, and QA/testing processes are all used and understood.
Working on multiple projects at the same time that is of great complexity in either technical or business aspects.
Risk and issue mitigation for assigned projects
He also collaborated with cross-functional teams, including architects, software engineers, developers, technical leads, and business customers, to ensure project completion on schedule.
To fulfill the objectives/goals, it will be necessary to cultivate tight working connections with multiple internal and external teams/groups.
Additionally, he ensures compliance with GeneralMotors" system delivery process guidelines, changes management processes, and all other Information Technology Standards/Roadmaps, Guidelines, Big Rules, and so on.
Communicate project status, work progress, and risks/issues to partners and leadership regularly and ruthlessly drive points/risks to resolution.Npower Recruitment
General Motors job qualifications/skills
Creative Designer
DesignBachelor'ss Degree (Automotive, Transportation, Industrial, Product, Exterior or Graphic Design or Architecture)
2+ years of professional experience in a design-related sector, preferably automotive, is preferred but not required.
Excellent drawing skills and a strong sense of form
demonstrated creative ability.
Ability to communicate 2-D concepts using electronic means
When confronted with difficult situations, a high level of analytical aptitude is required.
Ability to work individually and in groups, as well as mentor others
Please include multiple sketches and ideas in your portfolio so we can show your creativity, problem-solving, and design thinking.
Read Also: Aerospace Engineers Job Description and Roles/Responsibilities, Qualifications
👉 Relocate to Canada Today!
Live, Study and Work in Canada.
No Payment is Required! Hurry Now click here to Apply >>
Immigrate to Canada
Visual Designer
2+ years of expertise in graphic, industrial, or UX interior product design is required.
Understanding of visual design ideas and practices.
A solid portfolio with work samples demonstrating visual design, interaction design, product design, innovation, and depth of thinking is required.
Capability to use sound design judgment.
Ability to recognize distinctions and demands of GM brands in terms of customer experience
Capability to communicate through a variety of media. (3D, 2D, model, animation)
Head of Ecommerce Payments
Significant experience in the eCommerce Payments Ecosystem (service providers, eCommerce platforms, payment service providers, payment networks, and wallet providers)
Extensive experience establishing and implementing a payment strategy in a significant, complicated context is required.
Experience with consumer product payments is preferred.
Expertise and understanding in the Merchant Payment Process / Banking industry
Showed success in leading and developing others.
Ability to collaborate across departments to achieve organizational goals.
Strong communicator capable of gaining buy-in and support from other leaders.
Experience in financial services and consumer goods is preferred.
Software Developer
Experience in professional software development for at least four years
Experience with Azure and ETL is essential.
Strong problem solver capable of evaluating a challenge and comprehending solution patterns
Knowledge of optimization and performance tuning
Have demonstrated success in software project delivery by leading technical efforts in developing applications employing various tools, languages, frameworks, and technologies.
Demonstrated knowledge of maintaining and debugging live software systems.
Knowledge of cloud systems such as Azure, Kubernetes, Docker, and containers
Creating and deploying Azure APIs and data platform solutionsJAMB Form
Qualifications Preferred:
Strong, in-depth, and demonstrated hands-on familiarity with a wide range of the technologies listed below:
Azure Data Factory, Azure Synapse, and Azure Data Bricks are all services provided by Microsoft.
Microsoft Azure PaaS and SaaS solution development technologies such as Azure Functions, Logic Apps,.NET, JavaScript, Python, and others are available.
Microsoft Azure Monitoring and Operations ToolsWAEC Result
General Motors Salary structure in the USA
The typical income at General Motors ranges from $37,404 per year for Warranty Administrator to $164,435 per year for Architect III. General Motors' hourly compensation varies from $11.90 per hour for a Loader to $36.00 per hour for an Emergency Medical Technician.
What do General Motors employees get paid?
Based on 1303 profiles, employees at General Motors make an average of $106k, with most earning between $48k and $311k each year. The top 10% of workers make more than $160,000 per year.
What is the typical General Motors salary?
The average salary at General Motors is $106,500.
What is the highest paid salary at General Motors?
The highest recorded salary at General Motors is $549k. The top 10% of workers make more than $160,000 per year. The top 1% earns more than $311k per year.JAMB Result
Read Also: Job Description for Physician Assistant
What are the best-paying positions at General Motors?
The following are the top five highest-paying jobs at General Motors, according to published salaries:
Manager of Software Engineering: $223,000.
Data Scientist: $201,000 year
Solution Architect: $154,000 annually
Product Manager: $153,000 year
Technical Program Manager – $152k/year
Types of General Motors
Software Engineer
Safety Supervisor
Ux/UI Designer
Back End engineer
Android Engineer
Machine Learning Engineer
Production Engineer
Software Developer
Visual Designer
Creative Designer
Head of Ecommerce Payments
Data Scientist
Solution Architect
Product Manager
Technical Program Manager
Subsidiaries:
Chevrolet
Buick
GMC
Cadillac
And a lot more…
CONCLUSION
General Motors strives to be an employer that not only does not discriminate against its employees but also actively promotes a sense of community and acceptance among them. As a company, we think that a diverse staff fosters a more creative and productive work environment, which in turn benefits our consumers. Experiences gained in the workplace, community, school, and other forms of service are all valued and respected at GM. Manufacturing company for automobiles proclaims its commitment to diversity and inclusion.
Check JAMB Result
Check and Confirm: How much is Dollar to Naira 
👇👇👇👇👇
Canada Immigration!
Relocate to Canada, USA, UK, Europe, Australia, and New Zealand with your family. See the Latest Oversea Jobs with Visa Sponsorship plus our EXPERT guidance and tips. Its FREE!
👇👇👇👇👇
👍Advertise your business on InfoGuideNigeria.com!
From just N9,999 per month, you can advertise your products and services to over 1,500,000 monthly users on our website. Click here to read more.
Copyright Warning!
Contents on this website may not be republished, reproduced, or redistributed either in whole or in part without due permission or acknowledgment.
.
Proper acknowledgment includes, but not limited to (a) LINK BACK TO THE ARTICLE in the case of re-publication on online media, (b) Proper referencing in the case of usage in research, magazine, brochure, or academic purposes,.
.
All contents are protected by the Digital Millennium Copyright Act 1996 (DMCA).
.



The images, except where otherwise indicated, are taken directly from the web, if some images were inserted by mistake violating the copyright, please contact the administrator for immediate removal.
.
We publish all content with good intentions. If you own this content & believe your copyright was violated or infringed, please contact us  for immediate removal.
🤑 Start Making Money from home today!
👉 Get the correct
FREE FOOTBALL PREDICTION
TIPS
and
Guides
today.
Click here