Resources
How To Register Copyright In Nigeria
In this post, I will show you how to register copyright in Nigeria. Here, you will find out how much does copyright cost in Nigeria as well as administration of copyright in Nigeria.
Many people hear about copyright but do not actually know how it operates, some others who know what a copyright  is do not know the procedures to follow to obtain a copyright in Nigeria, to authors, artists and creators of intellectual works, the importance of copyright cannot be over-emphasized.
According to the Black's Law Dictionary, a copyright is defined as the right of literary property as recognized and sanctioned by positive law.
Read Also: Copyright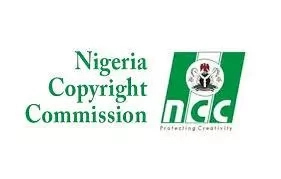 In other words a copyright is an exclusive right that one has over an intellectual property like music, books, films, artistic works etc. a copyright gives an individual who holds such right the benefits of exclusive ownership, use, distribution and alienation.
It is therefore important for the creators of artistic and creative works to obtain maximum benefits from their works, to prevent them from arbitrary and unauthorized use, indiscriminate copying and alteration.
It should be noted however that copyright like a tangible property may be transferred to a third party, when such transfer is made; the work ceases to be owned by the original maker and thus has limited rights on the property. The third party who has acquired the rights becomes the owner of the copyright.
Generally, copyright is governed by the Copyright Act Cap C28 Laws of the Federation of Nigeria, 2004, the registration and administration of copyright in Nigeria is the responsibility of the Nigerian Copyright Commission. According to section 1 of the Copyright Act, works eligible for copyright include:
1. Literary works which include novels, stories poems, plays choreographic works, computer programmes, textbooks, treaties, histories, biographies, essays, articles, encyclopaedias, dictionaries, directories, anthologies, letters, reports, lectures, addresses, sermons, law reports, written tables or compilations.
2. Musical works which include paintings, drawings, etchings, lithographs, woodcuts, engravings and prints, maps, plans, diagrams, work of sculpture, photographs, works of architecture or works of artistic craftsmanship.
3. Artistic works
4. Cinematograpgh films
5. Sound recordings
6. Broadcasts
Read Also: How to Disable Copying Functionalities on Your WordPress Blog to Protect your Contents
Sub section 2 of that section outlines the condition precedent to the registration of copyright, it provides that 'A literary, musical or artistic work shall not be eligible  for copyright unless:
a. sufficient effort has been expended on making the work to give it an original character
b. the work has been fixed in any definite medium of expression now known or later to be  developed from which it can be perceived, reproduced or otherwise communicated either directly or with the aid of any machine or device.'
A copyright will not also be granted if the work is created as a model for industrial purposes or if the work is involved in the infringement of copyright in other works.
So how do I register a copyright for my work? The registration of copyright can only be done by the Nigerian Copyright Commission.
The application for registration can be done via two channels. It can be done online through the Nigerian Copyright e-Registration System (NCeRS) or manually at all offices of the Nigerian Copyright Commission to give room for those who do not have access to the internet.
Prior to this time the application for registration has always been done manually. The Nigerian Copyright Commission has argued that the NCeRS enables easy documentation from any part of the world, full protection of copyright in all countries signatory to International copyright Instruments to which Nigeria is signatory, conduct of search of the NCeRS database for information relating to any copyright work, e-payment platform for services, efficiency and prompt delivery.
Read Also: How to become a Copywriter and Make Money from it
Registration through the NCeRS Portal
If you wish to apply for the registration online, it is to be done through the NCeRS portal. The portal can be accessed through www.eregistration.copyright.gov.ng.
Once the portal is open, applicant are required to create a special account through which applicants can submit their details and and register their work.
More information about the online application can be gotten through the Nigerian Copyright Commission website; www.copyyright.gov.ng.
After the application is submitted and the necessary forms filled, the application will be reviewed and if it satisfies the requirements of the Commission, a certificate will be issued.
Registration at the NCC Office
Registration can also be done manually at any office of the Nigerian Copyright Commission across the country. A registration form is collected from the office, it is then completed and submitted alongside the copies of the work to be registered.
The headquarters of the Nigerian Copyright Commission is at Federal secretariat Complex Phase 1, Annex II, Ground Floor, Sheu Shagari Way, Maitama District, P.M.B 406 Garki, Abuja, Nigeria.
Fees and Payments
It should be noted however that the registration for copyright in Nigeria is not without some fees.
The fees that that are payable for the registration are spelt out by the Nigerian Copyrights Commission. They include
Copyright Registration Fee/Registration of transfers
#10,000 or $60
Issuance of certified True Copy of Form
#5,000 or $30
Corrections & Changes in Submitted Data
#5,000 or $30
Issuance of certified true copy of a Work(paper-based)
0-50pagess    #5,000 or $30
51-100 pages #7,500 or $40
101-200 pages #10,000 or $60
Above 201 pages #15.000 or $90
It should be noted that the above schedule of fees is what is charged by the Nigerian Copyrights Commission at the time this article is being written, the fees may be subject to review. Applicants who are applying from outside Nigeria are allowed to make their payments in dollars.
Payments to the commission can be made via three methods:
a. Online payment through debit or credit cards
b. Bank deposit
c. Scratch cards. These cards are available in designated places and the commission's office all over the country.
It should also be noted that the payment of the prescribed fees is sequel to the processing of application for registration.
The registration of copyright is important to protect the rights of a person in respect to his works. The Copyright Act makes it a criminal offence to deal with another person's intellectual property in a way and manner that is inconsistent with his rights. For instance section 20 of the Copyrights Act provides that;
Any person who
a. makes or causes to be made for sale, hire, or for the purposes of trade or business any infringing copy of a work in which copyright subsists; or
b. imports or causes to be imported into Nigeria a copy of any work which if it had been made in Nigeria would be an infringing copy; or
c. makes, causes to be made, or has in his possession, any plate, master tape, machine, equipment or contrivance for the purposes of making any infringing copy of any such work, is, unless he proves to the satisfaction of the court that he did not know and had no reason to believe that any such copy was an infringing copy of any such work, or that such plate, master tape, machine, equipment or contrivance was not for the purpose of making infringing copies of any such work, guilty of an offence under this Act and liable on conviction to a fine of an amount not exceeding N1,000 for every copy dealt with in contravention of this section or to a term of imprisonment not exceeding five years, or to both such fine and imprisonment.
Read Also: How to Disable Copying Functionality on Your WordPress Blog
The registration of copyright protects the rights of authors, creative artists, artistes and other persons who own intellectual property. If you own a property listed in the act, consider the registration of a copyright.
.
👍Showcase your business here!
With over 1M unique users per month across all channels, we have a large audience for you to showcase your products and services. Simply get in touch via 👉 marketing@Infoguidenigeria.com.
🤑 Make Money now!
👉 Make money writing for us. Apply for Freelance writing jobs in Nigeria.
👉 Make Money as InfoGuideNigeria Advertising Agents, read more here
✍️ Be Our Guest Publisher!
Do you have a press release, breaking news,  or any other helpful information to share with our growing readers? If yes, send your article to 👉 infoguidepr@gmail.com.
We will be glad to publish it if the information is useful to our audience.
.
This post can be helpful to somebody else, please share it on Facebook, Whatsapp, Telegram and Twitter. There are buttons below for this (easy to use too)!
Copyright Warning!
Contents on this website may not be republished, reproduced, redistributed either in whole or in part without due permission or acknowledgment.
.
Proper acknowledgment includes, but not limited to (a) LINK BACK TO THE ARTICLE in the case of re-publication on online media, (b) Proper referencing in the case of usage in research, magazine, brochure, or academic purposes,.
.
All contents are protected by the Digital Millennium Copyright Act 1996 (DMCA).
.
We publish all contents with good intentions. If you own this content & believe your copyright was violated or infringed, please contact us at [infoguidenigeria@gmail.com] to file a complaint and we will take necessary actions immediately.