Here in this post, we are going to take time to analyse how to start life in Nigeria. We hope you find this post insightful and informative.
Making it in this life is a matter of decision. Do you want to make it? Yes or no? There isn't any road map sketched by an extraordinary force as the popular impression is today.
👉 Relocate to Canada Today!
Live, Study and Work in Canada.
No Payment is Required! Hurry Now click here to Apply >>
Immigrate to Canada
To be successful, an individual must take his destiny in his hands and make important daily decisions. Sometimes these decisions come right in the every moment of our lives.
Read Also: Recession And The Rural Life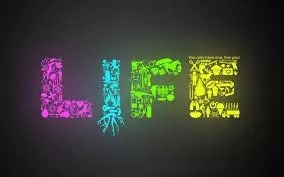 A young person still under the care and protection of his parents may not be thinking about starting out life yet because he thinks he already has all that he needs and requires.
On the other hand, someone who is wise and wishes for a better future for himself; one where he starts his own family,  will always have the thought of starting out in life early.
Nigeria is a very hard country in terms of survival and making it for the young ones is very slim. Nevertheless, there always is a way out for anyone who has a plan in his head and a pocket full of wisdom.
Read Also: 19 Ways to Achieve and Maintain a Healthy Life
No doubt, the economy right now is not encouraging for small starters and entrepreneurs wishing to set up a sustainable business in the country. This is not to say that life in the country is impossible.
Peering into the streets of notable towns and cities one will see life bobbling and bustling with activities. Such a person will be like, isn't this the Nigeria where there is a reported high rate of inflation in the market, over population, recession and a countless number of increasing crime rate.
👉 Relocate to Canada Today!
Live, Study and Work in Canada.
No Payment is Required! Hurry Now click here to Apply >>
Immigrate to Canada
That is to tell you that you don't believe all you hear and digest everything you see. One has to be wise, lest they will be deceived by cunning minds out there in the streets. These people see the misfortune of others as a means to survive.
Living in Nigeria
Before one would nurse the idea of starting life in Nigeria, he or she must have already figured out a place to lay their head at the end of the day.
Finding a house or rather building your own should be the foremost thought on your mind as you start out. Unfortunately the cost of paying rents on a monthly or yearly basis might be too overbearing for a starter but there will always be a way out.
When considering relocating to a new city one must always ask around to know if there are people he might know that live or reside in that city. Squatting with a relative or a long time friend is never a bad idea once you know that eventually, things will be better.
Nonetheless, much note and emphasis should be placed on the availability of public amenities such as a good source of clean water, constant or regular power supply and a good market to get fresh quality food stuffs.
All these facilities may not be readily available at once, or may be but lacking in high standards because this is Nigeria; a third world country.
Now that you are settled in a comfortable home, the next thought streaming into your mind should be finding a means of making some money.
Quality jobs where you could be earning money in the hundreds of thousands are very hard to come by so starting small must be your mantra.
Read Also: 10 Safety Tips that could save your life this end of the Year
Working in Nigeria
Right after you have gotten a job and now earning a good figure of cash. You have to be very calculative and prudent in how you spend your money.
Keeping some cash aside from each make, be it daily or monthly, over time the money multiplies and can then be used to start up your own business.
As you work daily, you will encounter some expenses such as paying your transport fare, buying lunch during your recess, paying for an airtime voucher and so many more. Eventually you will device a method to solve these challenges as they trickle into your life.
Enrolling Into a School
If you know you have a lot of smarts then enrolling into school would be the best option. Studying a course you like in the university can open the way for a quality job in a reputable company; one with coveted high pay and good working conditions.
Schooling though isn't for everyone especially if you are going into it for a confused reason. People enroll into school for so many reasons.
An example is to gain knowledge and have a better understanding of various concepts. Another is to either learn a skill or improve on a talent which you eventually trade for money in the labor market.
You must know exactly what you are doing; hence having a plan is not overrated at all. Usually a school has duration so that at the tail end of one's study, he will graduate and continue his life.
Read Also: 5 Ways Travel Will Change Your Life For The Better
Knowing Yourself
Following others to do the things that you ordinary wouldn't choose to do is not advisable because such a way of life can lead to problems. Unknowingly, these problems can be very tough for you to get out from.
Knowing what you love to do is very much as important as knowing what you do not love doing. This fact will guide you in the decisions that you will have to make daily.
Thinking of The Future
Having a solid plan, one that you will look up to each day will guide your daily actions and can serve as motivation. There are many ways of setting out a plan which sometimes depend on your goals and the things that you wish to achieve.
There are long term and short term goals which can further be broken down into daily, weekly, monthly and yearly goals.
It is very good to think big and in terms of long term achievement but also very important and wise to remember the things that are happening in the very moment. The reason for this is that the things happening in the moment can control and affect future events.
Security
Attention must also be given to this aspect as you start out life in Nigeria. Dead men tell no tale should be an adage to remind you of your safety in whatever you decide to do.
The area that you choose to live must be a safe community, filled with friendly personalities. Currently, it will not be advisable to live in the Northern part of Nigeria because of the ongoing political and religious instability in most states around that region.
Notwithstanding, caution must be placed wherever you find yourself so that you would not fall prey to hoodlums and unscrupulous individuals.
The streets in Nigeria are filled with hungry, angry and aggrieved people who have the impression of being not being catered for by the government. Walking with your brain working is the only way to survive and safely carry out your regular business in Nigeria.
Read Also: 8 Valuable Cooking Gas Safety Tips That Can Protect Your Life, Family And Neighbours
Conclusion
The basic thing to consider as you start life in Nigeria is your outlook towards daily happenings. Having a positive mindset will help boost your approach to the challenges that surely come your way.
The need to believe in self is key and using your God-given ability to think and reason, will most definitely pave a way to your success.
Hard work and proper use of one's time will ultimately lead to a rewarding future. It is at this juncture that I leave you with my own formula for success. Time (used properly) plus positive efforts (you may wish to multiply them) will equal positive rewards, so stay blessed.
👇👇👇👇👇
Immigrate to Canada Via Job Offer!
Get latest Jobs in Canada for foreigners with visa sponsorship 2023 and how to apply. Don't miss this opportunity that can help you relocate to Canada with your family.
👇👇👇👇👇
👍Advertise your business on InfoGuideNigeria.com!
From just
N9,999 per month
, you can advertise your products and services to over
1,500,000 monthly
users on our website.
Click here to read more
.
======
🤑 Make Money now!
👉 Make money writing for us. Apply for
Freelance writing jobs in Nigeria
.
👉 Make Money as InfoGuideNigeria Advertising Agents,
read more here