Technology
How To Start Software Development School in Nigeria
Here in this post, you will learn all you need to know about how to start software development school in Nigeria.
Software engineers are one of the highest paid set of employees in the world today. Software developers keep increasing in numbers daily as they readily get employed and equally make a lot of money for themselves when they develop a problem solving software.
Top information technology companies in Nigeria pay their software developers as much as one million naira in a month, which rank them second just behind oil company workers.
Read Also: How to Start ICT Business in Nigeria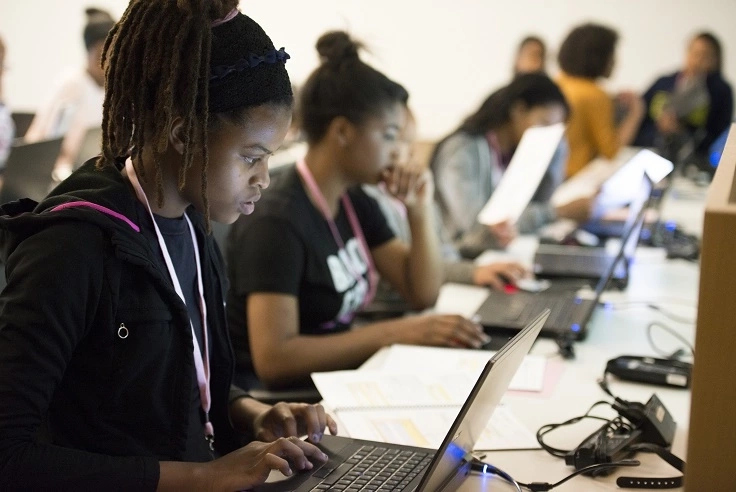 Running a software development school is a very lucrative business as more people (especially young people) are willing to engage it.
Young Nigerians have over time succeeded in software development, inspiring others with the idea of also going into Software development as well.
Prosper Otemuyiwa, one the renowned software developer in Nigeria recently ranked second in the world in a ranking release by GitHub placing him ahead of facebook. This achievement has gone on to inspire more young to engage in software development.
Read Also: 10 Best Computer Programming Schools in Nigeria
Here is a guide on how to start a software development School in Nigeria:
1. Get a Good Location
This is certainly one of the most important factors to lookout for before starting any business not just software development school, you have to cite your business close to where you have market.
Locating your business in where you have a good population surely has a way of lifting your business, so you need to get a good location with a considerate population but must not be a very noisy place.
2. Get An International Certification In Software Development or Instructor(s) With Similar Qualification
Starting and running a software development school or any institution requires the proprietor or the person standing in for the owner as the head to reach a certain level of qualification before being given the approval by the authorizes involved to run the school. You may have the skill but running an official institution requires one to back skills up with a certificate.
Read Also: 9 Functions of Nigeria Computer Society (NCS)
3. Get a good number of Equipment
If you want to be different and have your school standout from the rest, then you have to get the best equipment.
It is quite important to invest in the right equipment, apart from attracting people to your school, good equipment will also stand the taste of time and give you good value for your money.
Basic equipment like computer should come at a considerable number, this solely depends on how big or small you intend to make your business at the beginning but for an average software development school in a city with not densely populated, 20 computers is good for a start.
4. Employ Trainers
You definitely need instructors to train your students. The number of instructors you employ solely depends on how big or small your institution is.
Whatever the number you employ though ensure they have the quality and are professionals in what they do. Hiring multi skilled trainers may have some added advantage as it may help cut down the number you probably would have employed.
5. Develop a Training Curriculum
Being an expert in software development does not necessarily make you a good teacher of that, so you have to create a curriculum, purchase or seek advise from instructors who's got some wealth of experience in this very field.
However way you intend to develop yours, ensure that it is structured into different segments and units starting from the elementary aspect which is the foundation to the business part it.
Develop a plan to carry every student along and repeated test students after each training session to ensure they get along with each and every lecture.
Read Also: 10 Best Software Development Training Center in Nigeria
6. Set Up Your School Website
You surely need an online presence where interested persons can read about your school, create a contact form where you can contacted and also enable an online registration to ease off the stress of applicant having to come to your office.
With a website you have that chance of advertising your business to the entire world, not just the people in your locality. Other things that should also be on the website is the about page where you tell the people more about your school. Certifications as well should be mentioned, as people are also very interested in the certificate.
7. Get a Reliable Power Supply
This is one of the ideal things you need to run a good and smooth business anywhere in the world. You are fully aware of the epileptic condition of power supply in our country so you surely need an alternative source of power supply that can serve you all through the official hours.
Getting a generating plant or Solar panels and inverter will be very good, and of course you know your budget, so you have to choose the one that fit your budget the best.
8. Register And Get Accredited By Appropriate Authorities
This is another important aspect to having more student/client but must not necessarily be done at the very beginning.
You sure need to register your business and get an accreditation in order to make it legal and also make the certificate you issue more valid.
People will sure prefer an accredited institution as they wouldn't want their certificate to be invalid after much sacrifice, giving you the more reason to make your school legal.
Several questions may come to your mind like how much do I really need to get this running?
Well let's give you a rough estimate of how much you can invest in this.
Computers, 10 set è N45,000 each è N450,000
Generating set è N75,000
Corporate affairs registration è N5,000
Trainers Salaries for a month è N25,000 for a month
Instructional Material and Software è N200,000
Desk and Chairs, at least twelve è N4000 each è N48,000
Fan (2) and lighting (4) è N15,000
Miscellaneous è N40,000
Estimated total è N858,000
What do I stand to gain?
Well, I can't out-rightly tell you exactly how much you stand to gain but you end making a lot of money if you run it the right way.
For instance you take from your students as much as N150,000, multiply that with the number of students you admit plus some other charges.
Read Also: 5 Functions of Institute Of Software Practitioners of Nigeria (ISPON)
Additional Management Tip
Being very brilliant doesn't necessarily make you a good manager, so if you want to manage your school the right way I will advise you to seek management training from experts.
This is just the general way of setting up a software development school in Nigeria. You can add your own strategy and style to have your school running just the way want.
Starting little or in a medium scale can help you monitor and know exactly what you are doing especially if you have never had an experience in such area.
There is need to have adequate knowledge about what you want to do, probably have someone whose always there to advise and encourage you when you seem to be lost.
Click here to see the latest
Study Abroad Scholarships and Guides
Click here to see the latest
Jobs opportunities in Nigeria
.
Click here to Join
Recharge and Get Paid
Click here to Read Latest School News in Nigeria
Copyright Warning!
We work really hard and put a lot of effort and resources into our content, providing our readers with plagiarism-free articles, original and high-quality texts. Contents on this website may not be copied, republished, reproduced, redistributed either in whole or in part without due permission or acknowledgement.
Proper acknowledgement include, but not limited to (a) Proper referencing in the case of usage in research, magazine, brochure, or academic purposes, (b)"FAIR USE" in the case of re-publication on online media. About possible consequences you can read here: What are the consequences of copyright infringement? In an effort to protect our intellectual properties, we may report your website to Google without prior notice and your website be removed from search engines and you may receive a strike. All contents are protected by the Digital Millennium Copyright Act 1996 (DMCA).