Economy
Lambrusco Wine Price in Nigeria
Here in this article, we are going to bring you the current and most up-to-date Lambrusco Wine Price in Nigeria. We hope you find this informative.
Looking for the wine that has withstood the test of time, yet maintain its originals taste and quality, I would say Lambrusco wine is that wine.
👉 Relocate to Canada Today!
Live, Study and Work in Canada.
No Payment is Required! Hurry Now click here to Apply >>
Immigrate to Canada
The history of Lambrusco is dated back to the Roman Empire. As at that time, the Romans were already drinking a version of Lambrusco wine.
Read Also: 10 Best Non-Alcoholic Drinks in Nigeria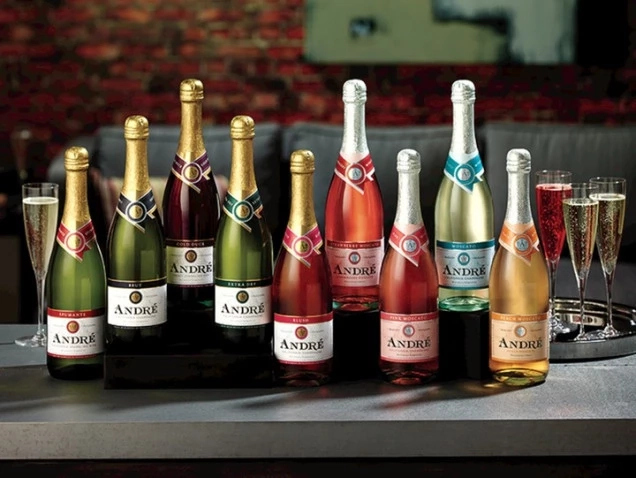 The Romans called it labrusca a version of the Latin word labrun which means edge or border and ruscum meaning plant.
One reason they call this grape this name is it grows along the edge of the field. This account for why the grape farmer trained the grapevine to climb a poplar tree.
Some of the reasons for this are: to prevent fungi, ensure it received the right amount of humidity, sunshine and guide it against adverse weather.
The end result of such process is to get bumper yield. This grapefruit is celebrated for giving high yield in wine production.
Read Also: How To Make Huge Profits From the Sale of Zobo Drink: Beginner's Guide
The farmer of these grapes takes great precaution to ensure the grape is matured and free from fungi that can affect the taste.
👉 Relocate to Canada Today!
Live, Study and Work in Canada.
No Payment is Required! Hurry Now click here to Apply >>
Immigrate to Canada
Though the grapes used in making this wine is not sweet on its own but sweetened through fermentation or other means. The level of dryness or sweetness of the wine depends on the mixture and fermentation.
Lambrusco wine takes its name after the type of grape used in producing the wine and the region where such grape grows and the wine produced.
There are four major provinces in Emilia Romagna in Italy where this wine is produced. These are Modena. Parma, Reggio-Emilia and Mantua.
This area is known a century ago for producing the best wine among which Lambrusco is their trademark. Its spicy and medium bodied taste makes it a darling for all wine lovers.
Apart from Italy other countries that produce Lambrusco wine include Australia and Argentina. The wine could either be a dry (Seco) or sweet wine (Dolce).
Majority of Lambrusco wine is a combination of ten varieties of grape depending on the region of production. Their alcoholic content of most of these wines has between 11%-12 ABV.
The colors of the wine depending on the type of grape. But, most of the wine comes in pale ruby or dark purple with blueberry cherry aroma.
Perhaps the reason why Modena becomes synonymous with Lambrusco wine is the effort of Matilde di Canossa who was then the ruler at the time.
Read Also: How to Start Yogurt Drink Production and Marketing Business in Nigeria
She encouraged the cultivation of this species of grapevine in all her conquered territories. To her, it is a money-spinning business that brought foreign earnings for the region.
In fact, the sales of this wine were as far as France as early as 1850. Two additional factors were responsible for the Modena dominating the production of this wine more than any other place in Italy.
First, is the conviction of the locals that the wine has nutritional value to their diet and health. Second, this grapevine thrives so well in this community.
There are over sixty varieties of Lambrusco wine. The advantage of this variety of wine is to give you the choice. Since each man's taste differ, you could choose from the color, scent and your preferred alcoholic content level. Let us go through a few of the popular of Lambrusco wine. But the following brands stood out among the rest.
1. Lambrusco Suoli Cataldi
It is produced from Cataldi estate region of Reggio Emilia is a sparkling red wine produced from a blend Marani,Salamino, Olive, Ancellota and Malbo grapes. Its alcoholic content is 11.5%.Price: (#1,300)
2. Carlo Rossi
It comes in red and white wine. This wine is named after Carlo Rossi. His intention is to give the world a quality wine within the reach of an average wine lover.
He believed a good wine does need to drain your pocket. Carlo Rossi wine is produced from the finest California grapes. It contains 9.5% alcohol content. : Price#1800
3. Lini 910Lambrusco Rosso
It comes in electric-purple color and dark berry flavor. If you have a taste for dry wine this is among the dry (Seco) Lambrusco wine we have. Price #3,000.
4. Donelli Lambrusco 1915
The number attached to the name is to celebrate the year the company was established. Price: #3000
5. Riunite Lambrusco Emilia IGT
Is an award-winning brand of Lambrusco for quality. It has low alcoholic content and aromatic fruity aroma. #3000 ABV 8%.
Read Also: Best Tasting Non-Alcoholic Wines In Nigeria
6. Lambrusco La Modenese Rosado
It is delightful sparkling wine with a strawberry taste 6.50% ABV Price: #1600
7. Lambrusco Rosso Dell'Emilia IGT
#1600. This wine is produced in the provinces of Modena, Parma, Reggio Emilia, and Mantua. It has 6.50% ABV alcohol content. It is moderately sweet and like most of its brands the refreshing bubble makes it a delight to drink. Price: #1600
8. Giacobazzi Lambrusco Rosso Dell'Emilia IGT
If you want a wine in-between sweet and bitter, the go for Giacobazzi Lambrusco wine. It has an inviting aroma and taste. Four regions in Modena, Italy produced this wine. They are Parma, Reggio Emilia, and Mantua. 6.5% ABV: Price: #1600
9. Donelli Lambrusco IGT Emilia Rosso
The producer of these wine used white grapes for its production. The Charmat method was used to get a bubble in the wine with controlled temperature which also gives it the sparkling appearance.ABV6.50% Price: #1400
10. Donelli Lambrusco IGT Emilia Bianco
It is a combination of Bianco grape and citrus fruits. The wine has 5.5 % alcohol content. Price: #1400
11. Lambrusco Salamino di Santa Croce
The wine comes in ruby red and violet. It is made from 90% of Salamino grapevine and 10% combination of Lambrusco, Fortuna and Ancellotta grape. Price: #1800
12. Lambrusco Grasparossa di Castelvetro
This is one of the finest among the collection of Lambrusco wine. It is produced from 85% of Grasparossa grapes. It comes with black currant and blueberries flavor and slightly creamy. Price: #1800
13. Lambrusco di Sorbara
Enjoy the best of Lambrusco wines that come in a light, pink-rose hue. They attribute the sweet taste and aroma of this wine to the mixture of the following fruits: orange blossom, mandarin orange, cherries, violets, and watermelon. ABV 11% Price #1800.
Read Also: How To Make Nigerian Fruit Cake
14. Lambrusco Maestri
Of all Lambrusco wine, Maestri is welcome everywhere. That, we have a version from Argentina and Australia attest to this. It has a creamy chocolate taste. ABV 11% Price #1800
Like I said earlier, we have over sixty brands of Lambrusco wine. So, I cannot list them all in this post. But the few I have listed are a good fit for any wine lover any day.
The assurance is, Whichever Lambrusco wine you choose, you'll also be having a blend of other varieties of grape blended together to make a classic wine for you and your friends.
👇👇👇👇👇
Immigrate to Canada Via Job Offer!
Get latest Jobs in Canada for foreigners with visa sponsorship 2023 and how to apply. Don't miss this opportunity that can help you relocate to Canada with your family.
👇👇👇👇👇