Directory
How To Send Newsletter To Your Customers
Someone, who involves in marketing, may have thought on how to reach out to his customers. His worries may have revolved around how to engage his customers, how to sell more of his products to his customers and have a fair share of the market, I mean, just to reach his target audience.
Now somehow, he stumbled on a solution, a way forward, that can at least make him succeed as a marketer: Sending newsletter to his customers.
I guessed many have been in this kind of situation before perhaps, they were terrified, though, newsletters remained the most simple and most common types of emails to send to subscribers, it can be for the most part the hardest  way to go about it however.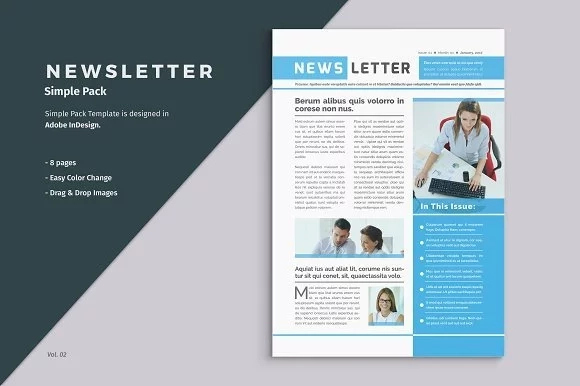 Be that as it may, in this article, I will be discussing with you how to send newsletter to your customers. Therefore, stay with me.
First of all, to send newsletter to your customers, you need to create one. Before attempting to create and send newsletter, you have to go into evaluation as to whether your business actually need Newsletters to fly. And then, you can figure out what you need to do.
Go do some research about your industry. Find out about those successful newsletters, those ones that people love to subscribe to.
Find out what make these newslettees thicks. Evaluate the available resources at your arsenal, and see if  they can help you succeed? If yes, what is your business object at the moment, gather some information, and ask yourself about your plan-of-action.
Once you are through with this, your next step would be to examine the type of newsletter you intend to send to your customers.
Reason is obvious because one major problem  with newsletters is that, in most cases, they are often cluttered. And sometimes they are unfocused because you are likely to make it  support all aspects of your business. Newsletter need not be ambiguous but simply for your customers to digest easily.
Therefore, the only way to keep your newsletter simple is by making sure that, you keep it to one very specific topic. Instead of portraying the generality your company, concentrate rather on specific topic. Make it a topic-based newsletter.
Once you have achieved this, your next step would be to balance the content of your newsletter. Make it ten percent promotional and ninety percent educational.
Please note that your newsletter subscribers do not always love to hear about your products or your services every time.
Even though, they may want to hear from you and patronage you, there is something that will turn them on. Take for example, someone have a softspot for cap, and he loves  sites that sell cap, and may willingly visit the company's email list just to check for what he love perhaps, to buy.
Only to be bored with newsletter that ask him to always buy buy buy. And paraventure, he saw your company's name pop up in his inbox, he is likely to scream.
Why because you always bored him with the content of your newsletter. If he was sent educational content perhaps about the latest fashion or styles of caps, or how to use certain colour with certain outfits, he would have been more interested to buy from you, or have a sense of joy when attempting to open your newsletter again.
Now once you are specific about your newsletter content, and content balance, the next step would be to communicate properly about these on your customers' landing page.
You have to be specific and tell potential customers exactly what they are expected to see in the newsletter. You should also let them know how often they will be expecting you or hear from you.
Using Smart_Brief_Example, would you love this as a subscriber, when you check a newsletter, knowing the person you are receiving newsletter from, what he will be sending to you, and how often you will be receiving the newsletter? As a marketer with this kind information your business is likely to fly.
More so, you have to be creative with newsletter subject lines. Please note, once your subscribers sign up for your newsletter, you do not have any guarantee that, they will be opening your newsletter once they pop up  in their inbox.
No it would not happen that way. A good number of marketers tried this by way of increasing familiarity with their customers, and you know what?
They keep the same subject line everytime they send newsletter. This is boring! Why? No incentive from the subject line to motivate them to click. The solution is engaging them with creative subject lines.
Again, there is what is called, 'call-to-action' CTAs in newsletter. What really makes a newsletter what it supposed to be is, when you featured multiple pieces of content, along side with multiple calls-to-action.
However, make sure that, these call-to-action do not share equal prominence and they do not have to. But they can have at least one head honcho 'call-to-action — that is, that one thing you will have your customers do.
Other 'call-to-actions can look like "in-case-you-have-time". Whatever the case may be, make your customers know what you want them do.
Please do not forget to keep the copy and the design of the newsletter minimal. Just like I stated earlier, you can make your newsletter cluttered because of how you designed it.
If you, as a marketer would want your newsletter to be uncluttered, then your newsletter has to revolves around two important things.
First, your newsletter has to be concise, and secondly, your newsletter should have white space enough in the design. Why are these two things important in newsletter?
White space is quite important in newsletter, since it helps in the visually alleviation of the cluttered feel, as well as on mobile, where it makes it much more easier for subscribers to click on the right link.
Conclusion
Once the design and creation of newsletter is completed, you have to edit it properly, and do not forget to set up the time and date you want your customers to receive the newsletter. Having completed these processes, you can now save and send the newsletter.
Make money writing for us. Apply for
Freelance writing jobs in NIgeria
.
.
Copyright Warning!
Contents on this website may not be republished, reproduced, redistributed either in whole or in part without due permission or acknowledgment.
.
Proper acknowledgment includes, but not limited to (a) LINK BACK TO THE ARTICLE in the case of re-publication on online media, (b) Proper referencing in the case of usage in research, magazine, brochure, or academic purposes,.
.
All contents are protected by the Digital Millennium Copyright Act 1996 (DMCA).
.
We publish all contents with good intentions. If you own this content & believe your copyright was violated or infringed, please contact us at [infoguidenigeria@gmail.com] to file a complaint and we will take necessary actions immediately.