Career
10 Reasons Why Nigerian Graduates Are Not Employable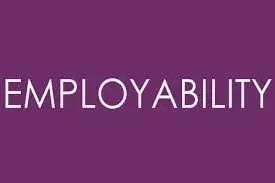 Unemployment is a major obstacle to the development of our nation. This cuts across all ages, educational and ethnic backgrounds due to many different reasons, one of which is that the youths do not possess skills that make them employable.
However, this article we will focus only on why graduates are not employable because there are millions of unemployed graduates out there who deserve to earn a decent income if not for anything because of the years they invested in studying in higher institutions of learning. We will explore some of the reasons such graduates are not employable.
Read More: 10 Ways to Eradicate Unemployment in Nigeria
Reasons graduates are not employable:
1. Lack of Skills
Most Nigerian graduates only have head knowledge in their chosen disciplines but cannot use such knowledge to solve real life problems because they do not possess the required skills.
This is the case with several so called professional courses like engineering. Most Nigerian engineering graduates are not employable because they never had hands-on experience doing what they were taught in school other disciplines like the life sciences also train their graduates to just cram information which is not useful after they graduate from school.
This makes them unemployable in sectors of the economy where they would have been useful as professionals.
Read More: 10 Effects of Unemployment on Nigeria's Economic Development
2. No Training in Key Areas
There are many disciplines in the world that are in high demand but training is not provided for such disciplines in Nigerian universities.
Such disciplines as forensic science, cyber security and the likes which are very relevant in today's world for fighting crime and technological development do not exist here so the government spends millions to contract foreigners to render services required in those areas.
Training should be provided in some key areas of technology in our universities to make our graduates useful and employable after graduation.
3. Lack of Relevant Vacancies
The government keeps blaming youths for being unemployable but it has its own blame because many graduates would have been employed if certain vacancies were available.
For instance the Nigerian police still fights crime by what they hear and see when other nations have employed forensic science to uncover crime.
This is an area where graduates of life sciences such as biochemistry, microbiology, and molecular biology would have been useful in laboratories.
Computer science graduates would be useful in use of computers to store biometric data that is used to unveil criminals using DNAs. This and other areas should be developed and Nigerian graduates will be found to be employable.
4. Poor Preparation for Interviews
While graduates may be useful in some areas of the economy, sometimes they don't secure jobs because they do not prepare for interviews.
An interview is the opportunity to convince a potential employer to employ you but graduates do not know the basics of this important step in securing a job.
This is particularly important in the private sector since anyone can get a government appointment if they know some people in high places.
The private sector employs people who have something to contribute and unless you prove you have something to offer, you will not be taken. Prepare well for interviews and you are well on your way to getting employment.
Read More: 10 Causes of Unemployment in Nigeria
5. Poor Communication Skills
Graduates in Nigeria do not know the basics of formal communication. They write application letters that can cause headache to whoever reads them and expect to get employed.
Communication is a key aspect of professional life and graduates must develop their communication skills to secure jobs.
Take online courses on writing and communication to improve your ability to communicate clearly so that potential employers will be interested enough to invite you for an interview when they read your writing.
6. Outdated Knowledge
Because of the kind of training given in Nigerian higher institutions, graduates have outdated knowledge that is currently irrelevant in their disciplines
. For instance in the life sciences, biostatistics is an important aspect as one cannot do research without statistics which every graduate should know.
In this day and time when analysis is done using computer software, young Nigerian graduates still use pencil and paper to calculate values in data analysis.
This method was used in the western world probably in the first century. This is a major reason why graduates cannot fit into positions that require updated knowledge.
Read More: 10 Problems of unemployment in Nigeria and possible solution
7. Get Rich Quick Mentality
Nigerian graduates have the mentality of getting degrees to earn big money in government offices after graduation. Because of this they don't learn the real application of their courses of study so they cannot be employed where such knowledge is required.
Some are not interested in any job that places any demand on them so they become yahoo boys or worse in order to get quick money. This is a great hindrance to the marketability of graduates in Nigeria.
8. No Furthering of Training
Like I mentioned in point number seven, knowledge imparted to Nigerian graduates are outdated. However, there is room for updating such knowledge since they have gotten the basics.
Only few graduates are interested in doing this and so they remain at the same level of knowledge when everything is changing by the day. This makes them to dwell in the past while opportunities pass them by.
9. Lack of Direction
Another cause of unemployment among graduates is that they do not know what they want. It is not possible to be a general person and succeed.
General people don't go anywhere so unless graduates know what they want out of life even before graduation, they will be stranded after they get out.
Success they say is opportunity meeting preparation. How can you prepare for something you don't know? A clear direction will help graduates to prepare so that when the right opportunity presents itself they can reach out and grab it.
10. Lack of Mentorship
There can be no real success in life without proper mentorship. Most Nigerian graduates do not have mentors that help them to make choices that will lead them to success.
This makes it difficult for them to survive on their own out there. There are people out there who are willing and capable of guiding you to develop skills that will make you employable. Follow them and your life will be the better for it.
Read More: The Rate of Unemployment in Nigeria and Its Effect on Socioeconomic Development
Conclusion
We have seen some of the factors that make graduates unemployable so if you are graduate reading this, I encourage you to put what you have read into practice and you will become a better person.
Self-development is what makes us relevant so if you remain in one place you will miss out on life. I wish you success and good luck with your job search.
Click here to see the latest
Jobs opportunities in Nigeria
.
Click here to Join
Recharge and Get Paid
Click here to Read Latest School News in Nigeria
Copyright Warning!
We work really hard and put a lot of effort and resources into our content, providing our readers with plagiarism-free articles, original and high-quality texts. Contents on this website may not be copied, republished, reproduced, redistributed either in whole or in part without due permission or acknowledgement.
Proper acknowledgement include, but not limited to (a) Proper referencing in the case of usage in research, magazine, brochure, or academic purposes, (b)"FAIR USE" in the case of re-publication on online media. About possible consequences you can read here: What are the consequences of copyright infringement? In an effort to protect our intellectual properties, we may report your website to Google without prior notice and your website be removed from search engines and you may receive a strike. All contents are protected by the Digital Millennium Copyright Act 1996 (DMCA).