Job Description
Patient Care Coordinator Job Description, Roles/Responsibilities and Qualifications
Patient Care Coordinator job description: Read about the job description of a patient care coordinator, the roles and responsibilities as well as discuss the qualifications needed for a Patient Care Coordinator job.
Patient Care Coordinator
A Patient Coordinator is a medical worker that assists in the management of a patient's care while they are in a medical facility.InformationGuideNigeria
👉 Relocate to Canada Today!
Live, Study and Work in Canada.
No Payment is Required! Hurry Now click here to Apply >>
Immigrate to Canada
A patient care coordinator, who may also be referred to as a healthcare coordinator, is the person who is in charge of managing the time schedules and the workload of the care team that is specifically responsible for patient care.
Read Also: Housekeeper Job Description and Roles/Responsibilities, Qualifications
A patient care coordinator, also known as a care coordinator, is the health professional responsible for ensuring that patients receive the best possible treatment. They listen to patients and their families to ensure that their needs are met, educate patients on medical procedures or problems, maintain patient records, and function as a liaison between the patient and healthcare workers by keeping the lines of communication open.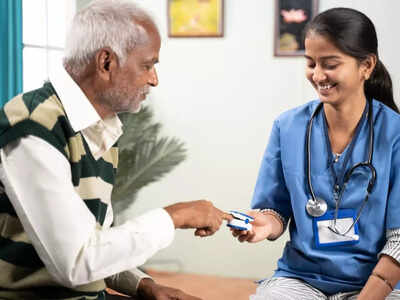 Patient Care Coordinators assess, plan, and advocate for the health needs of their patients. As educated health professionals, they monitor and manage patients' treatment regimens, help them comprehend their health state, and follow up on their progress. The patient care coordinator, who is compassionate, informed, and collaborative, works with other members of the care team to care for patients within the healthcare facility.
Patient coordinators ensure that their patients' requirements are met, provide patients with information about their medical conditions and treatments, and facilitate open lines of communication between patients and medical staff.
Read Also: Dispatcher Job Description and Roles/Responsibilities, Qualifications
Responsibilities of A Patient Care Coordinator
Analytical and data entry tasks
Respond to patient phone calls, emails, and questions, including obtaining insurance estimates.
Manage patient accounts in confidence.5 Best Kitchen Faucet And Sink Brands of 2023
Schedule patient visits and respond to pre-visit questions, including billing questions.
Ensure that professional standards and regulatory requirements are met.
Provide patient consultations and treatment recommendations
Discuss with the patient the cost of the service, insurance coverage, and payment options.
Work as part of a team to ensure that each patient receives the best possible care.
Make any outpatient appointments that are required.
Obtain prior approval for procedures.JAMB Result 
Documents should be scanned and entered into patient charts.
Consult with patients and their families about treatments, procedures, medications, and ongoing care.
Assist the care team in developing quality assurance and best practices goals.
Offer community resources and referrals for long-term care.
Assist in the identification of funding for special procedures or other patient requirements.
Arrange patient consultations and treatment plans in consultation with other health care providers and specialists.
Check in with patients on a frequent basis to evaluate and track their progress.
Assist the care team in the development and evaluation of health interventions.
Attend continuing training and courses to stay current on health-care advancements.
Assist in obtaining financing for medical care as needed.
Treat them with care and respect while maintaining a professional demeanor.
Keep the personnel updated with regular meetings with the care team.JAMB Portal
Encourage your employees to continue to provide high-quality care for your patients.
Create and stick to a work schedule for each member of the workforce.
Check to see that the Patient Care Program has a record for each and every one of the patients.
Make sure that every member of the care team has a manageable amount of work.
Monitor and direct the work of the care team by conducting quality assurance checks on their output.
By participating in seminars and communicating the knowledge you learn with the rest of the team, you can ensure that you are always up to date on the most recent developments in the health care industry.
Maintain precise records of the treatment given to patients as well as the schedules of staff members.
When creating work schedules for the care staff, be sure to follow the HR Guidelines.
Read Also: Paralegal Job Description and Roles/Responsibilities, Qualifications
Roles of A Patient Care Coordinator
Monthly staff meetings are held with the care team.
Completes patient rounds, documents care, and maintains communication for the transfer/discharge plan to monitor care delivery.
Encourages personnel to provide excellent patient care.
Educates patients and their families about the care plan; offers information about treatments, procedures, medications, and ongoing care needs.
Creates and manages work schedules for employees.
Participates in meetings, coordinates information, and care needs to create multidisciplinary management tools.
Measures intervention efficacy with the interdisciplinary team to evaluate care outcomes.
Complies with institutional and regulatory requirements by encouraging nursing practices that follow the norms and regulations of the hospital.
Follows policies and procedures to prevent bloodborne and airborne illnesses to protect oneself, coworkers, and patients.20 Best Women's Bags in Nigeria and their prices
Maintains patient confidentiality in order to respect their rights.
Establishes and enforces organizational standards to provide quality service.
Keeps the patient care database up to date by inputting new information as it becomes available.
Contributes to team effort by achieving necessary results.
Ensure thorough and accurate patient registration, including recording a patient's insurance information.
Apply your understanding of financing sources, services, and clinical standards to everyday chores.
Discuss and confer with patients and family members about their health history, diagnosis, and requirements.
Create care plans with the care team to ensure the safety of the patients.
Educate patients and family members on medical issues, drugs, and care instructions.
Observe facility policies, healthcare laws, and regulations.Romantic Love Messages
Contact insurance companies to check that all prerequisites for approval are met.
Provide medical data to financial services in order to maximize health facility and patient reimbursements.
Develop and sustain relationships with service suppliers.
Maintain professionalism and respect for patients.
Read Also: HR Manager Job Description, Roles/Responsibilities, Qualifications
👉 Relocate to Canada Today!
Live, Study and Work in Canada.
No Payment is Required! Hurry Now click here to Apply >>
Immigrate to Canada
Patient Care Coordinator job qualifications / skills
Knowledge of funding resources, services, clinical standards, and outcomes
A high school diploma or its equivalent is required.
Certification as a medical assistant.NYSC Portal
Highly structured with the ability to manage multiple priorities
Ability to collaborate with others and use resources to solve problems
In fast-changing situations, use sound judgment.
Excellent customer service abilities
Communication abilities that are both verbal and written
Effective collaborator who gets along well with other caregivers.
Read Also: Team Lead Job Description, Roles/Responsibilities, Qualifications
Patient Care coordinator Salary Structure in USA
What is the average salary in the United States for a Patient Care Coordinator? The salary range for a patient care coordinator in the United States is between $83,180 and $102,910 as of the 23rd of November, 2022. Many criteria, such as level of education, certifications, supplementary talents, and years of experience in the field, can have a significant impact on salary.
If you are already working as a Patient Care Coordinator, reading this article will help you better understand your role. If you have any questions, feel free to ask them in the comment section.
Check JAMB Result
Check and Confirm: How much is Dollar to Naira
👇👇👇👇👇
Immigrate to Canada Via Job Offer!
Get latest Jobs in Canada for foreigners with visa sponsorship 2023 and how to apply. Don't miss this opportunity that can help you relocate to Canada with your family.
👇👇👇👇👇
👍Advertise your business on InfoGuideNigeria.com!
From just
N9,999 per month
, you can advertise your products and services to over
1,500,000 monthly
users on our website.
Click here to read more
.
======
🤑 Make Money now!
👉 Make money writing for us. Apply for
Freelance writing jobs in Nigeria
.
👉 Make Money as InfoGuideNigeria Advertising Agents,
read more here