Power
10 Problems of the Rule of Law in Nigeria
A paragraph in the Universal Declaration of Human Rights states that whereas it is essential, if man is not to be compelled to have recourse, as a last resort, to rebellion against tyranny and oppression, that human rights should be protected by the rule of law.
The rule of law is one of the most important forces that hold our society together. According to the Business Dictionary, rule of law is described as the absolute predominance or supremacy of ordinary law of the land over all citizens, no matter how powerful.
A description given by the UN is more explicit; a principle of governance in which all persons, institutions and entities, public and private, including the state itself, are accountable to laws that are publicly promulgated, equally enforced and independently adjudicated, and which are consistent with international human rights norms and standard.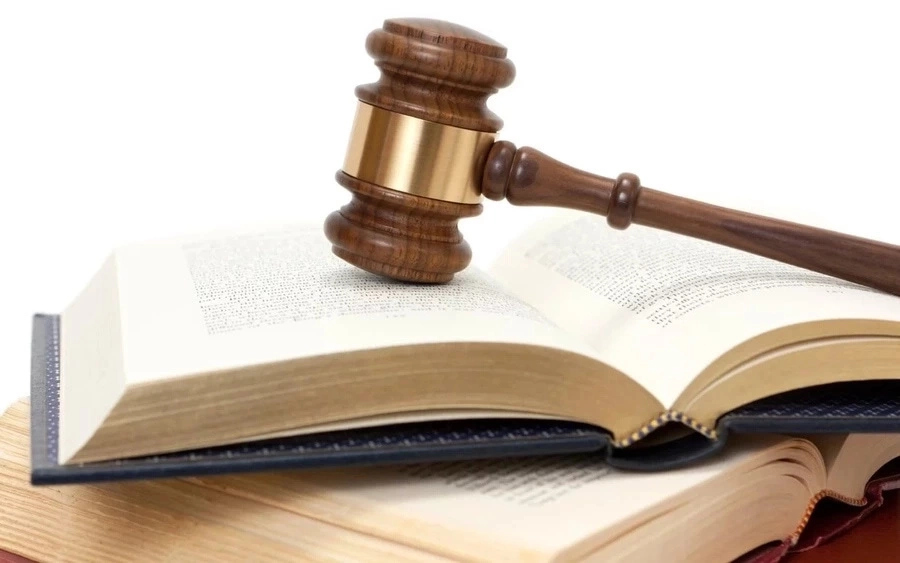 The term rule of law was first explicated   by Professor A.V Dicey in 1885 in his book 'Introduction to the Study of Law of the Constitution'
The rule of law is grounded in the principles of supremacy of law, equality before the law, protection of fundamental human rights, fairness in the application of the law and separation of powers. Without doubt, true adherence to the rule of law will produce a better society with justice as its hallmark and foster development.
Justice Taylor in Olayori's  case (1969) 2 All N.L.R @pg. 308 noted that ….if we are to have our actions guided and restrained in certain ways for the benefit of the society in general and individual members in particular, then  whatever status, whatever post we hold, we must succumb to the rule of law. The alternative is anarchy and chaos…'
In Nigeria, there has always been a question whether the rule of law is a myth or a reality? Nigeria is a nation governed by laws and the rule of law is well enshrined in the 1999 Constitution, however in practice, the rule of law in not without some challenges and problems.
1. Illiteracy And Ignorance
Illiteracy and Ignorance are some of the impediments to the reality of the rule of law in Nigeria. This directly related to the masses who are the usual victims of human right abuses and abuse of power in Nigeria.
When people are ignorant of their right or do not have a clear understanding of their rights, it becomes almost impossible for them to get justice because they do not even know when the right is violated.
This ignorance allows the perpetrators of human right abuses to get away. It should be remembered that the protection of fundamental human rights is an important element of the rule of law in Nigeria.
Thomas Jefferson was once quoted as saying, "an ignorant people can never remain free"
2.Poverty
Relatively close to illiteracy and ignorance is, poverty, sometimes, the latter is always as a result of the former. To ensure that the rule of law is protected, the independence and neutrality of the judiciary is sacrosanct.
The question now is how you get the intervention of the courts when you cannot afford legal representation, an average Nigeria cannot with ease afford the services of a good lawyer. The technicality of the law necessitates legal representation which is not affordable.
3. Inefficient Justice System
The judicial system in Nigeria has always been a subject of criticisms. The judiciary especially in Nigeria has been reported not to have discharged its duties without fear or favour.
The judiciary is popularly referred to last hope of the common man, but the judiciary is now crippled with bulk of cases without being decided for many years. There is no sufficient manpower and the system of judicial administration has not promoted quick dispensation of justice. Justice delayed is justice denied no doubt.
4. Corruption
Corruption has permeated every fabric of Nigerian governance and administration. Justice is not even spared. There are cases of bribery and intimidation by the some power mongers right from the street to judges. This has not allowed the rule of law to fully manifest in Nigeria.
There is a grievance now common to the masses because some people now pose to be above the law and the law has not done enough to bring them to book. Even when they are brought before the court, they wield so much influence to navigate their way through the whole process.
5. No True Separation Of Powers
Separation of power is a doctrine of the law that is designed to incontrovertibly promote the rule of law. Separation of power entails little or no influence and interference between the three arms of government.
The principles of separation of power will promote 'checks and balances' to ensure that one arm of government do not act in excess of its constitutional powers.  In Nigeria, there is a substantial amount of interference and influence and especially between the Judiciary and the Executive.
6. Political Interference
Nowadays, the law is being employed to settle political scores. Let us examine the fight against corruption for an instance; the quantum of political interference is making a whole mess of the whole process.
Nigerians now believe that the present day government is fighting its political enemies while the perpetrators of corruption and reckless looting walk around as free men.
7. Inefficient And Corrupt Police System
The Nigerian Police has a crucial role to play in the enforcement of the rule of law in Nigeria. According to a report by Network on Police Reform in Nigeria, Nigeria's police force is over centralized, under-resourced and ill-equipped, and suffers from political interference.
The NPF's recruitment process has been compromised, leaving the police with a poorly trained, badly paid workforce that is prone to corruption and violence.
The police is now synonymous to corruption, extortion is now their real business. Nothing can be more unfortunate than law enforcement agents violating the laws they are employed to protect.
8. Immunity
One of the hallmarks of the rule of law is equality before the law, however, this equality is not real. The President and Governors in the Federal Republic of Nigeria have a constitutional right to immunity from criminal cases during their term of office, this may not really be a serious problem, but of course, it is a limitation to the principles of the rule of law.
9. Defiance To Court Orders
The rulings of the court when not appealed are expected to be final and are meant to be adhered to by the parties to a dispute. When the decisions of the courts are not adhered to, there can be no rule of law. In recent times, there are news of accused person who have been granted bail by the courts and whose bail are not enforced.
10. Tribalism
Nigeria is a multi-ethnic nation, the rule of law is supposed to operate irrespective of who is involved; however, tribalism and multi-ethnic conflicts have not allowed the full manifestation of the rule of law. Tribalism breeds preference and inequality. Inequality is not good for justice.
Click here to see the latest
Study Abroad Scholarships and Guides
Click here to see the latest
Jobs opportunities in Nigeria
.
Click here to Join
Recharge and Get Paid
Click here to Read Latest School News in Nigeria
Copyright Warning!
We work really hard and put a lot of effort and resources into our content, providing our readers with plagiarism-free articles, original and high-quality texts. Contents on this website may not be copied, republished, reproduced, redistributed either in whole or in part without due permission or acknowledgement.
Proper acknowledgement include, but not limited to (a) Proper referencing in the case of usage in research, magazine, brochure, or academic purposes, (b)"FAIR USE" in the case of re-publication on online media. About possible consequences you can read here: What are the consequences of copyright infringement? In an effort to protect our intellectual properties, we may report your website to Google without prior notice and your website be removed from search engines and you may receive a strike. All contents are protected by the Digital Millennium Copyright Act 1996 (DMCA).