Legal Aids
Procedures For Granting Of Bail In Nigeria
In this post, we will look at the procedure in granting bail in Nigeria. Ab initio, Section 35 of the 1999 Constitution of the Federal Republic of Nigeria guarantees the right to personal liberty. However, there is a limitation to this right.
Therefore, there are circumstances where this right to personal liberty can be limited. Instances of lawful arrest and detention are acts that derogate the right to personal liberty.
And as is common, whenever a person is arrested or detained, it is always the next thing to seek their immediate release because the right to freedom of movement is a fundamental right of all men. Before a person is granted bail in Nigeria, certain procedures must be duly followed.
Read Also: Criminal Justice System In Nigeria; History, Administration, Objectives, Problems And Effectiveness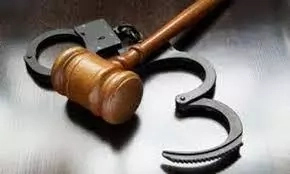 In this article, I shall be looking at the procedure in granting bail in Nigeria. Primarily, bail may be granted either by the Police or the Court. I shall be looking at police bail, first.
 Bail by the Police
Bail by the police can occur under two circumstances. There can be police bail pending the trial of a defendant on the one hand and also police bail pending further investigation of a suspect.
While the former is meant to ensure that the Defendant appears in court, the latter ensures that the suspect appears at the police station.
The procedure in granting bail under the law is that for a person to be granted bail by the police he must enter into a recognizance, with or without sureties, stating that he will be at the police station or Court on a date clearly provided in the recognizance.
This recognizance is sacrosanct in law. It is therefore enforceable in court. Several statutory provisions give credence to this.
The implication of this enforceability is that where the defendant fails to appear in court on a date so specified in the recognizance he is said to have violated the terms of bail required of him and is deemed to have jumped bail.
This is why a surety is required in most bail applications so that the police will be able to reach an absconding defendant through the surety.
And this surety is supposed to be a person of substance and sufficient means. By acting as a surety for the defendant, the surety will be undertaking to forfeit any sum stated in the recognizance in the event that the defendant refuses to appear at the police station or the court as the case may be.
It is of paramount importance stating as well that legal practitioners are not allowed by law to stand as surety for detained persons.
The rationale being that the lawyer is expected to be objective and not emotional in the face of allegations levelled against his client which may be true.
It is pertinent emphasizing this point because where a lawyer stands as surety for somebody who jumps bail he becomes liable to the extent of all the conditions stated in the terms of bail.
Read Also: 10 Problems of the Rule of Law in Nigeria
What is the Procedure in Applying for Police Bail?
A person seeking bail has to come by way of a written application. This can be done by the person or whoever that is acting as his surety.
The procedure is that where a surety is making the application on behalf of such suspect he is expected to attach his passport photograph.
If the suspect is granted bail, conditions may or may not be attached to perfect his bail. These conditions are prerequisites to secure his release.
Therefore where they have not been met the suspect will not be released from custody. In the well established case of Eda v. Commissioner of Police, it was held that it is the accused person's duty to satisfy the conditions of his bail so that if he is not released from custody it will not be interpreted as a violation of his constitutional right.
It is pertinent to also state clearly that a person who is released on bail at the police station ceases to enjoy his right to freedom of movement upon arraignment in court.
The implication is that as soon as the defendant is arraigned he ceases to enjoy the police bail granted him and would have to apply to the court for court bail. If he fails to do so he will be held in custody.
Nowhere in the statutes in Nigeria bothering on criminal litigation is it contained that before an accused person is released money has to be paid.
Unfortunately this appears to be the practice in most police stations in Nigeria. This notorious act has escalated to the point where most lawyers are handicapped as they have no way of stopping their clients from paying for the bail of the suspect, even after advising them not to pay because bail is free.
Worried that the suspect will be subjected to inhuman treatment and poor sanitary conditions in the police cells, family members or those who come to secure the release of the suspect are compelled to pay huge and outrageous sums to secure their release.
Petitioning most of these erring police officers has not yielded much results. This corrupt act must stop. In the ensuing we shall be looking at the procedure for seeking court bail.
Read Also: Issues Affecting The Nigerian Police Force
Bail by the Court
Courts are empowered by law to grant bail to defendants. However, it is important stating that the grant of bail is at the discretion of the court and is not automatic.
Usually, before a court will grant or refuse bail certain factors have to be considered. This will depend on the nature of the offence and the type of court where the defendant is arraigned.
To apply for the bail of a defendant in court, counsel can come by way of an oral or written application. In practice the courts usually prefer written application.
As soon as the defendant has been arraigned the application for his bail can then be made. It is usually the lawyer of the defendant who makes this application on behalf of the defendant seeking his bail but where it becomes difficult or impossible for the defendant to hire a lawyer due to financial constraints or whatever cogent reasons he can make the application himself.
This is allowed in law. The only challenge with this is that since the defendant is a lay man in the eyes of the law or if he is someone who is not versed with the technicalities of the law, he may not be able to argue his case convincingly before the court especially in cases where there are lots of technicalities.
However, as was stated, the grant of bail is discretionary. This discretion given to the court isn't a licence to act without recourse to laid down procedures.
Rather the court acts in line with considerations such as conditions of bail and terms of bail in order to secure the release of a defendant.
Another important issue I must quickly visit before bowing out is that of bail in capital offences. Can a defendant accused of a capital offence be granted bail? Should he be entitled to bail?
These questions are wide and hit at different spectrums of legal technicalities. I will try to narrow them down by pointing out that it is dependent on factors such as the type of court.
Read Also: 10 Problems of Nigerian Legal System and Possible Solutions
For instance, Magistrate Courts generally lack the jurisdiction to grant bail to a person who is charged with the commission of an offence punishable with death. However, the High Courts can grant bail as clearly provided for in the Administration of Criminal Justice Act.
So bail in capital offences is purely a question of technicality. It is simply a question of the nature of the offence and then the court where the defendant is to be arraigned.
Click here to see the latest
work from home jobs
Click here to see the latest
Jobs opportunities in Nigeria
.
Click here to Join
Recharge and Get Paid
Click here to Read Latest School News in Nigeria
Copyright Warning!
We work really hard and put a lot of effort and resources into our content, providing our readers with plagiarism-free articles, original and high-quality texts. Contents on this website may not be copied, republished, reproduced, redistributed either in whole or in part without due permission or acknowledgement.
Proper acknowledgement include, but not limited to (a) Proper referencing in the case of usage in research, magazine, brochure, or academic purposes, (b)"FAIR USE" in the case of re-publication on online media. About possible consequences you can read here: What are the consequences of copyright infringement? In an effort to protect our intellectual properties, we may report your website to Google without prior notice and your website be removed from search engines and you may receive a strike. All contents are protected by the Digital Millennium Copyright Act 1996 (DMCA).