Publishing is the activity of preparing and issuing books, journals and other materials for sale. Publishing can also be defined as the business or profession of the commercial production and issuance of literature, information, musical scores or sometimes recordings, or art eg newspaper publishing, software publishing.
It is the business of producing books and magazines to sell to the public. This is how the publishing works. It is believed that a book is first written before it can be published. Before explaining the processes of publishing any book I will further explain how a book is written;
👉 Relocate to Canada Today!
Live, Study and Work in Canada.
No Payment is Required! Hurry Now click here to Apply >>
Immigrate to Canada
Read Also: How To Start A Packaging Company In Nigeria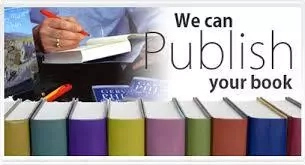 Below are the points to consider when writing a book:
1. Know the brand guidelines
This is the general guideline that explain what to do and what not to do when writing a book, or a particular type of book. Each publishing brand have their stated guidelines on dos and dont's before they will help publish any book.
2. Delivery date and length
The agreed delivery date of your manuscript is stated in the contract. We need to know of any delays you encounter as soon as possible so that we can agree a new date.
We schedule books for publication up to 15 months in advance and it is imperative that we work from correct schedules to organize the production and promotion of your book.
The contract also states a maximum length for your manuscript. If, while writing your book it becomes clear that the agreed length is unworkable, please let us know as soon as possible.
We can generally accommodate minor changes in length (i.e. within 10%) but more significant changes will require serious consideration as they are likely to have an impact on the selling price and, in turn, on the sales potential of the book.
Read Also: How To Start Printing Business In Nigeria
👉 Relocate to Canada Today!
Live, Study and Work in Canada.
No Payment is Required! Hurry Now click here to Apply >>
Immigrate to Canada
3. Permissions
Permission from the copyright owner must be obtained for any third-party materials cited that fall outside the remit of 'fair dealing' or 'fair use' conventions.
You should note that there is no fair dealing exemption for epigraphs, which always require permission, as do quotations of any length from poems, letters, lyrics and recipes.
Artwork and images, including photographs, maps and line drawings also require written permission. Photocopies or scans of permissions granted must be submitted with your manuscript on delivery.
4. Artworks and Images
The use of images and the number permitted will have been agreed with your Commissioning Editor and stated in the contract. Any changes to these specifications must be approved by your Commissioning Editor in advance of submission of the final manuscript.
5. Cover design and book titles
The sales cycle for your book may begin before you have completed the manuscript. Our designers will start working on the cover design approximately 15 months before the scheduled publication date.
If you have ideas, or specific images in mind please discuss these with your commissioning editor well in advance. You should note that a high proportion of images found on internet searches are unlicensed.
We require high-resolution images, licensed for commercial use (as opposed to editorial use), with model releases where appropriate.
Read Also: How To Start Neon Signpost Production Business In Nigeria
6. How to deliver your manuscript
Please ensure that the final manuscript has been proof-read and is as free from error or omission as you can make it.
Corrections made at proofs stage are very expensive and costs will be passed on to the author. In a case where English is not your native language it is important that when writing any book in English you must give the manuscript to an editor to proof-read it before submission. Ensure to include the following (could be more) in any book you intend publishing.
1. Title page
2. Table of contents
3. List of contributors
4. List of illustrations
5. Glossary
6. Foreword or preface
Notes:
Bibliography
Assuming you've written the manuscript . . .
1. The agent receives a percentage of your royalties and/or advance.
2. For first-time writers, I have noticed in contracts that (a) you get an advance for the book. This is usually small; around 3 or 5 grand, depending on who is buying it and the like and (b) you get a certain percentage on a certain amount sold. That percentage will decrease as more copies of your book is sold.
For example, you may get 5% on the first 10,000 sold, then 3% on the next 10,000 sold, and finally, 2% on all copies sold thereafter. It just depends on what your agent can negotiate for you.
And yes, the publisher will always get more money than you will. A certain percentage goes into various avenues: the printers, materials, labour.
3. Your work is copyrighted the minute your write it down. However, it is not protected by a court of law if it is not registered, for which you will need to pay a fee, so you may need to look that up.
It's moot, in any case, to have your work copyrighted before acquisitions. Your work would be edited down and changed so much that it will not resemble the original manuscript, in which case, the copyright protection would be voided since it would apply to the ORIGINAL work, not the edited work. The publishing houses applies for copyright protection.
4. The designer and editor selects the jacket illustrator, and most first-time authors have very little say in the matter. The illustrator is paid from the budget of the book.
The budget is determined by figuring out much it would cost to make the book and how much the publisher thinks they can make as a net profit.
Read Also: How to Start E-commerce Business in Nigeria
Publication
Advance copies of the book are checked by the Production Editor. On approval, stock is delivered into the publishing warehouse, the gratis copied agreed in the contract are sent to the author and arrangements are made to ship the book to distributors around the world.
As a guide, the Nigerian publication date is approximately four weeks after receipt of bound copies by the publisher, and the US and Australian publication dates are eight weeks later – though this may vary according to where the book has been printed and what the key market requirements are.
How much it costs to get an ISBN (International Standard Book Number)
If you have ever published another edition of your book, or another book entirely, you will need more than one ISBN. I suggest you get the 10 packs. A single ISBN today costs $125, while 10 ISBNs costs $250, 100 cost $575 and 1000 costs $1000. Note that the price per ISBN drops from $125 to $25 to $5.75 to $1.
Some examples of these publishing companies are:
1. Literamed publications ltd
2. Grace springs Africa publishers
3. Book craft Africa
4. Cassava republic
5. Kachifo
6. Black tower publishers
7. The New gong
8. University press plc
9. Parresia publishers
10. Evans publishers ltd
11. In the case of a good example of an online publishing site is the AMAZON.
Marketing             
Any good publishing group helps to promote your book to the book trade and the academic market, including it in relevant catalogues, listing it on their website and exhibiting it at relevant academic conferences.
In advance of submitting the manuscript you will be asked to complete a marketing questionnaire, which forms the basis of the marketing plan for the book which will assist them with drawing up a review list. In Nigeria the Amazon is a good example of such publishing sites.
Read Also: How to Start CV Writing Business and Make Money from it
Summary
For any book to be published in Nigeria you need a good fund, editors, publishing company, proper licensing. And generally for any book to sell, proper and adequate knowledge of what you are righting about is required. A good book with original content will definitely sell and advertise itself.
👇👇👇👇👇
Immigrate to Canada Via Job Offer!
Get latest Jobs in Canada for foreigners with visa sponsorship 2023 and how to apply. Don't miss this opportunity that can help you relocate to Canada with your family.
👇👇👇👇👇