Media
How To Start Printing Business In Nigeria
Printing Business Overview
With the advancement in technology, one no longer needs to get his/herself stained due to printing. The printing press or printing industry has been experiencing a significant boom due to the increasing demand for flyers, billboards, cards, books, souvenirs, customized shirts, etc.
The improvement in technology has made printing jobs lots and lost easier. One of the good things about printing is that you need little or no formal training to be able to start a printing press of your own.
👉 Relocate to Canada Today!
Live, Study and Work in Canada.
No Payment is Required! Hurry Now click here to Apply >>
Immigrate to Canada
The Market Outlook, Prospects & Potential Clients
Read Also: How to Start Printing Press in Nigeria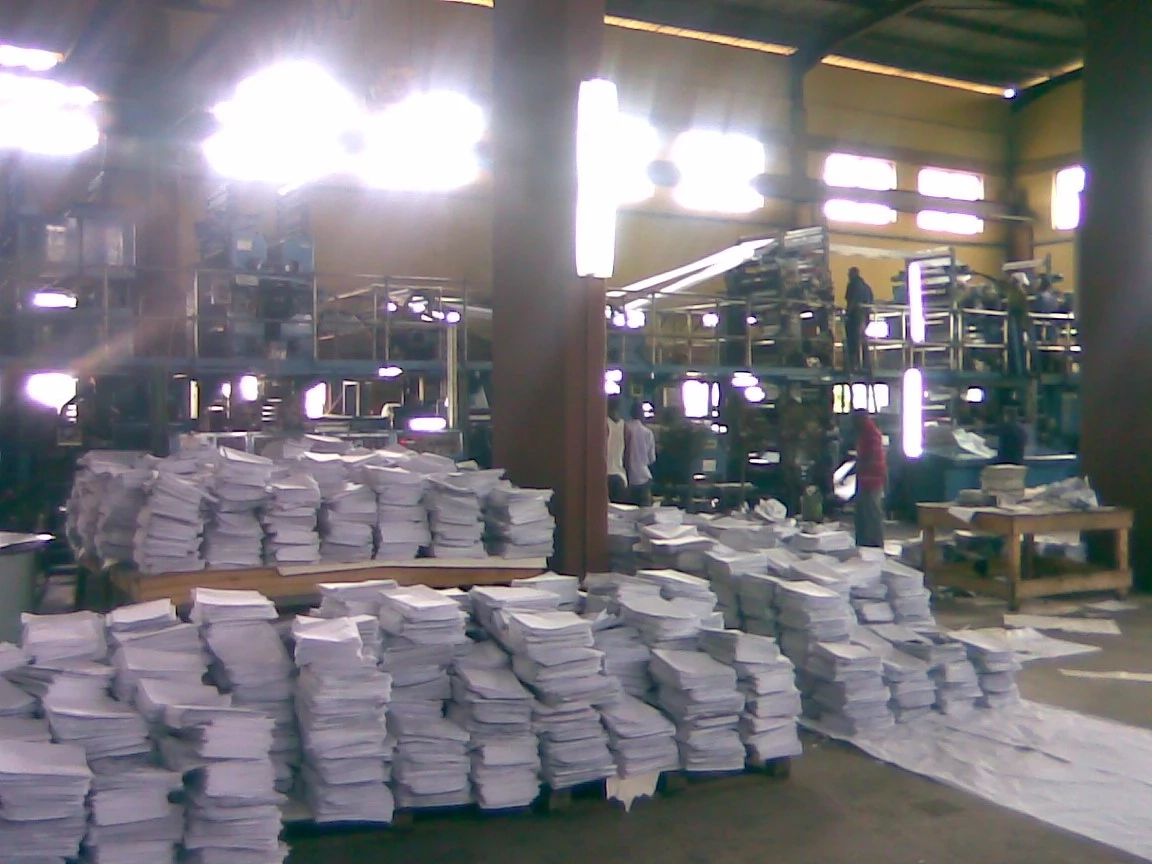 There is a huge market for a printing business in Nigeria, although the system seems saturated in terms of competition, you can still make gains if you draft a functional working plan.
Some of your potential clients include churches, government parastatals, the media, graphic artists and designers, fellow printing presses, the academia, the general public.
Printing business is highly profitable. For example, a simple 2 X 3 flex banner printing in Uyo (minus design) costs N600. 
Design alone could cost as much as N3000 for a professionally done work. Now, imagine you have hundreds of such jobs weekly. You are sure going to make a huge return on investment from this business.
Read Also: How To Start Waste Management Business In Nigeria
The 4 Basic Stages In Professional Printing
In the printing press, you need two sets of people and they are;
1. Graphic Design Stage:
The work of professional printing starts with graphic designing. Your graphic designer will handle all the designs and artwork which is about eighty percent (80%) of the job. Such should be highly skilled, creative and agile.
👉 Relocate to Canada Today!
Live, Study and Work in Canada.
No Payment is Required! Hurry Now click here to Apply >>
Immigrate to Canada
It is the duty of the engineer to specify to the graphic designer what to be done. The graphic designer then takes it from there and delivers to the specification.
2. Colour Separation Stage
Having gotten the graphics work done by the graphics artist/designer, what follows is Color Separation. This can equally be handled by the same graphic artist or else a professional color separator.
Colour separation takes a slightly different process from graphics designing. Though a bit similar, they are not the same thing.
Colour separation is done on a special system called Colour Separating System. After this, a cross-check of the work is done and if any error is found, amendments are made before transferring back to the separating machine.
Within a few minutes, the color separation is done and the job will come out in Photo Film of different sizes.
3. Plate Making Stage
After color separation has been finalized, Plate-making follows. It involves transferring of the pre-designed material on to a plate which would be used to run impression.
Now, the nature of your plate depends on the number of colors you want for your job. If you're printing in four (4) colors, that means you'll need four (4) plates. Likewise, there's going to be four (4) films because it's what is in the film that will be transferred to the plate.
Read Also: How to Create Business Website using WordPress even without Web Design Skills
4. Final Printing Stage
After the plate making process is done, the job is transferred to the printing machine. The printing machine operator will carefully run the printing through this machine.
N/B: Most times it is the printing machine operator (i.e. printing press worker) that handles the plate making.
Choosing The Size Of Printing Press To Work With
1. The Regular and Giant Printing Presses
There are different types of machines for running a printing press. While some run a specific kind of printing plate, others run all kinds of printing plates.
These are the giant printing presses. Most times it is advisable to go for the giant printing press to save time and stress of pilling up different kinds of machines in the press.
The offside of using a multi-plate machine like the giant printing press is that it costs more in terms of power consumption and other ergonomics as compared to specific plates kinds of machines.
2. The Digital Press
There are also machines that don't use plates. These ones are the digital press although they are a bit expensive.
The normal printing machines can handle Cord, A-4 Size, A-3 Size printings, etc. The size of the work determines the kind of printing to be done. For any form of a printing job, there is a machine for it.
Read Also: How To Start A Freight Services Business In Nigeria
Financial Requirement For Starting This Business:
The major finance here is to acquire most importantly the printing press machine(s). In all, the financing for the startup should include that for:
1. Renting a shop (if you don't have one)
2. Power
3. Equipment
4. Materials
5. Etc.
This list is not exhaustive. A good feasibility study on this business will reveal other financial requirements for this business. In all, however, about N5m should be enough for a startup.
Choice Of Business Location
A business like this cannot grow fast if it is sited away from the target market. In Nigeria, a majority of the printing jobs are domiciled in the towns and cities. So, your printing business should be situated there and in the busy parts where the demand for this service is greatest.
Business Plan & Feasibility Study
You need a functional business plan to run this business successfully. This will give you a sneak peek into
1. The financial estimates of the business – both long term & short term
2. Your intended promotional or marketing strategies.
3. The required starting and working capital
4. The cost of tools, equipment and where to get them cheaper
5. Your business's mission statement and;
Knowledge And Training Required:
Like I said earlier, you need little or no formal education or knowledge to startup a printing press. All you need is the right set of people to handle the jobs.
But be that as it may, it is required of you to have basic knowledge of printing yourself. The best way to get this training and knowledge is to work in a printing press for some time. There, you will learn the metrics of the business.
Basic Management & Sustainability Tips
A key to a long lasting and successful business is the ability to manage it. If you don't want your business to be managed by you, then make sure you don't employ someone you know you cannot sack (e.g. relative, friend, spouse etc.).
There is a popular saying that, "there is no friend in business". Keeping the business strong and healthy should be the priority and not spending everything that comes out of it.
Also, be innovative. Give price slashes regularly. Be attentive to customer/client needs and you will do well. If this is carefully followed, then the business is sure to last long because these will sustain it for a long time.
Marketing & Profitability
To get customers, engage in aggressive publicity to let people know about your printing services. Those interested will patronize. You should run "Classified Advert". A Classified Advert can be in the form of an advert slot placed on Newspaper publications.
Do a thorough market survey to find out the prevailing market prices for materials and consumables. This is to avoid undercharging or over-billing your clients.
Read Also: How To Start Aluminum Business In Nigeria
Conclusion
I hope this guide was helpful to anyone who wishes to start a printing business in Nigeria today. Please drop a comment below if you need further elucidation.
Read more business insights here
👇👇👇👇👇
Immigrate to Canada Via Job Offer!
Get latest Jobs in Canada for foreigners with visa sponsorship 2023 and how to apply. Don't miss this opportunity that can help you relocate to Canada with your family.
👇👇👇👇👇